White Texas Sheet Cake recipe
Often called almond cake, this white Texas sheet cake Recipe is easy to make and bonus: it easily feeds a crowd! The secret ingredient is almond extract which creates a warm, nutty flavor. It's in both the cake and frosting and is such a light tasting treat!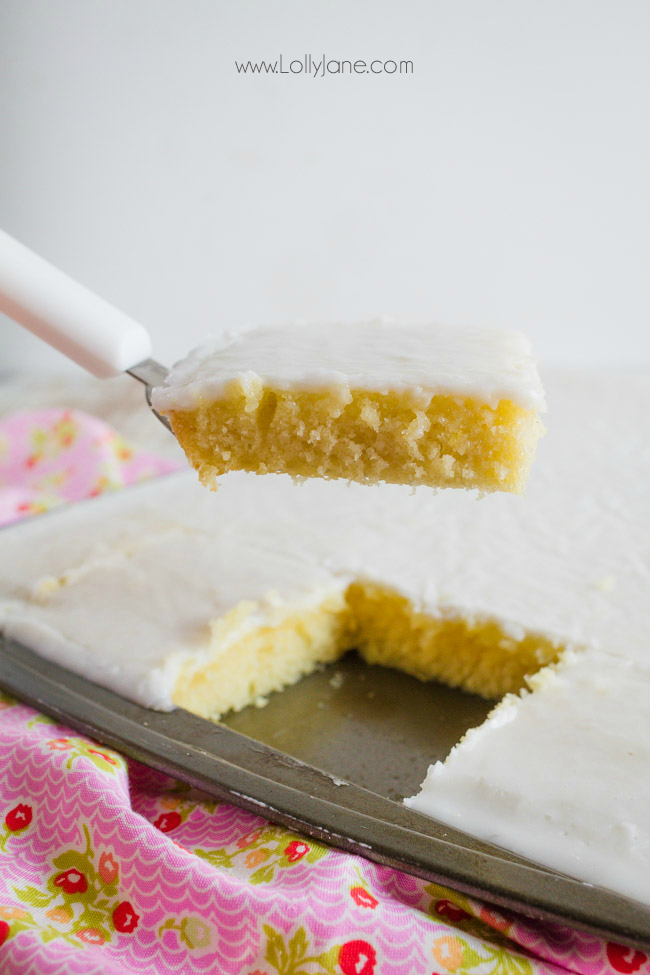 Our Aunt Mar June is the best baker, just like our Nana, her mom. We spent several 4th of July holidays in Northern Arizona where she and our cousins live. We'd attend the small town parade and enjoy a killer fireworks show. She would often make her yummy peanut butter cookies and top them with Hershey Kisses, so yummy! But her most loved recipe is her white Texas sheet cake recipe, and it's so easy to make!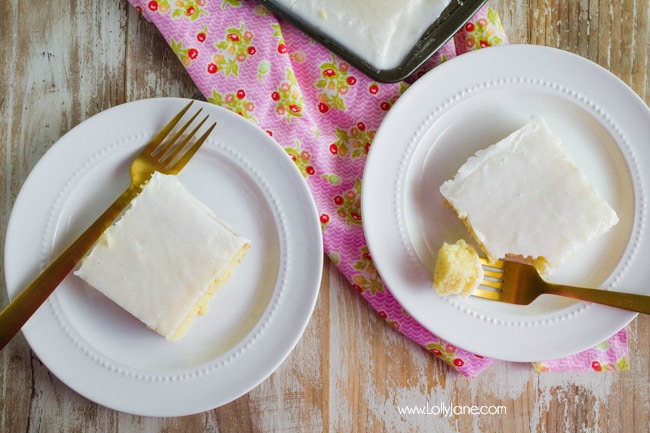 White Texas Sheet Cake Recipe:
White Texas Sheet Cake
A delightful dessert: white Texas sheetcake! Made with almond flavoring, this is a warm, nutty dessert and will feed a crowd!
Ingredients
Ingredients
1

c

butter

1

c

water

2

eggs

2

c

sugar

2

c

flour

1/2

c

sour cream

1

tsp

baking soda

1

tsp

salt

1

tsp

almond extract
Frosting
1/4

c

milk

2

T

melted margarine

4 1/2

c

powdered sugar

1

tsp

almond extract

1

c

chopped nuts *optional
Instructions
Melt butter and hot water.

Add eggs, sugar, sour cream, flours, baking soda, salt and flavoring.

Mix together well and pour into a 10" x 15" cookie sheet.

Bake at 350 for 20-22 minutes.

While cake is baking, mix topping.

Sprinkle with nuts.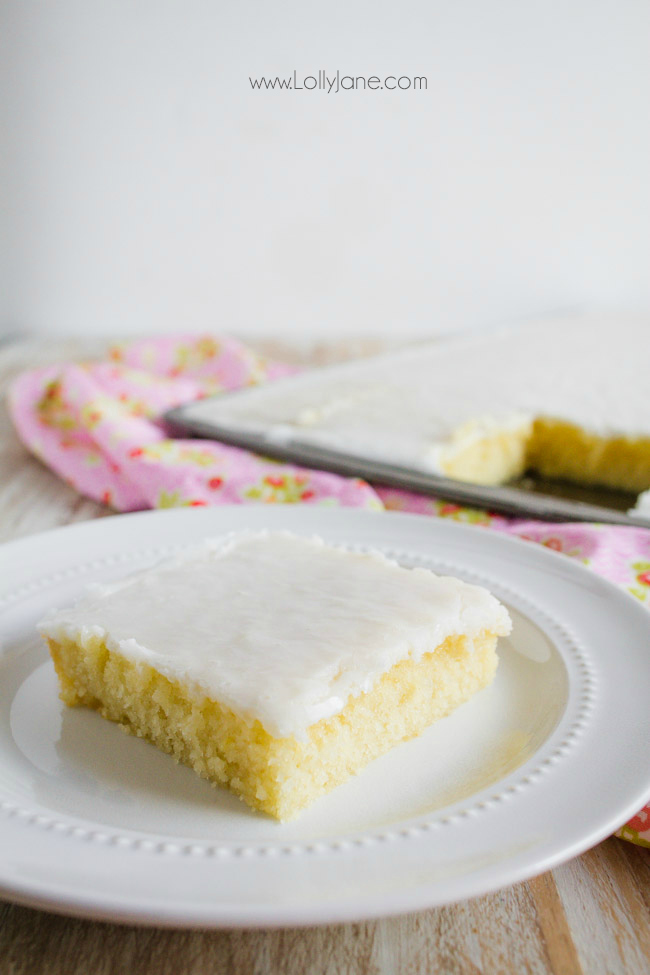 What we love about this recipe is the quantity that it provides! We are two of nine children and still get together every Sunday at our Mom and Dad's home. We have 40 nieces and nephews and when it's our rotation for dessert, we're always on the hunk for bulk dessert recipes. This is the one!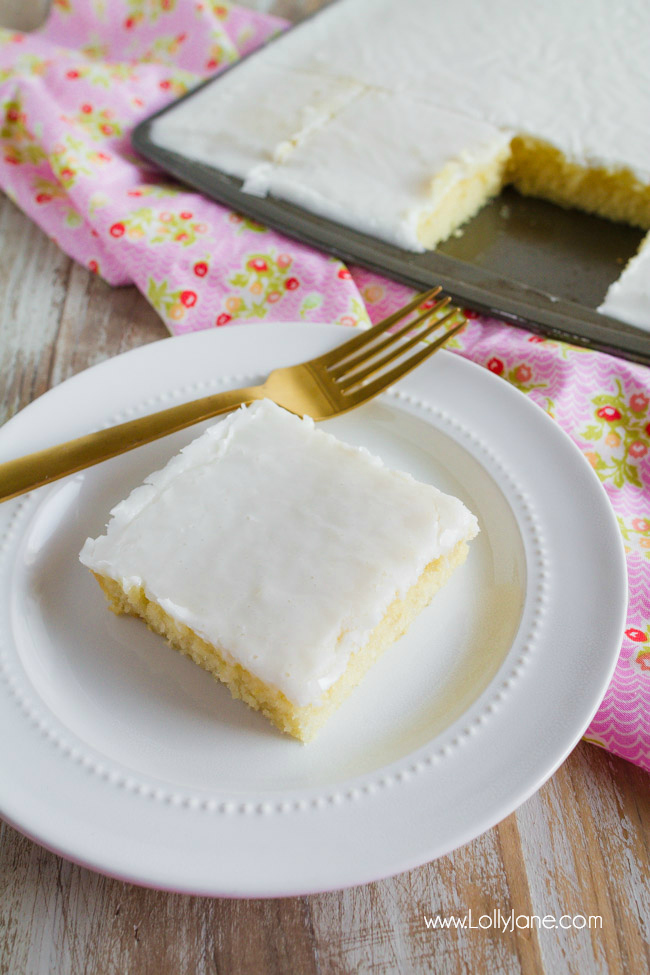 The almond frosting is so smooth and creamy, the perfect touch to the buttery cake.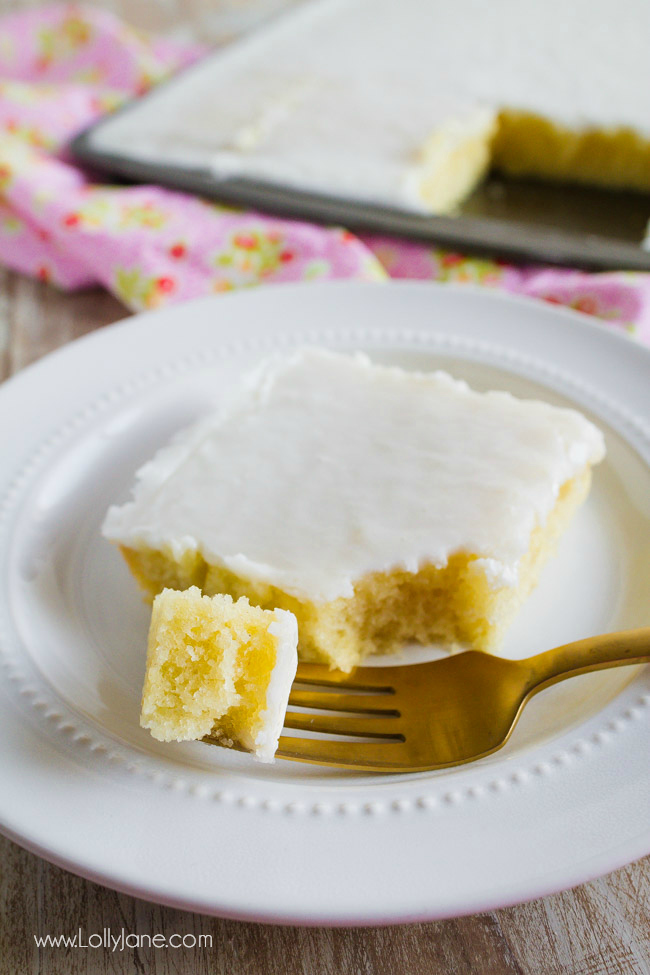 What's your favorite family recipe? Leave a comment below, we'd love to hear!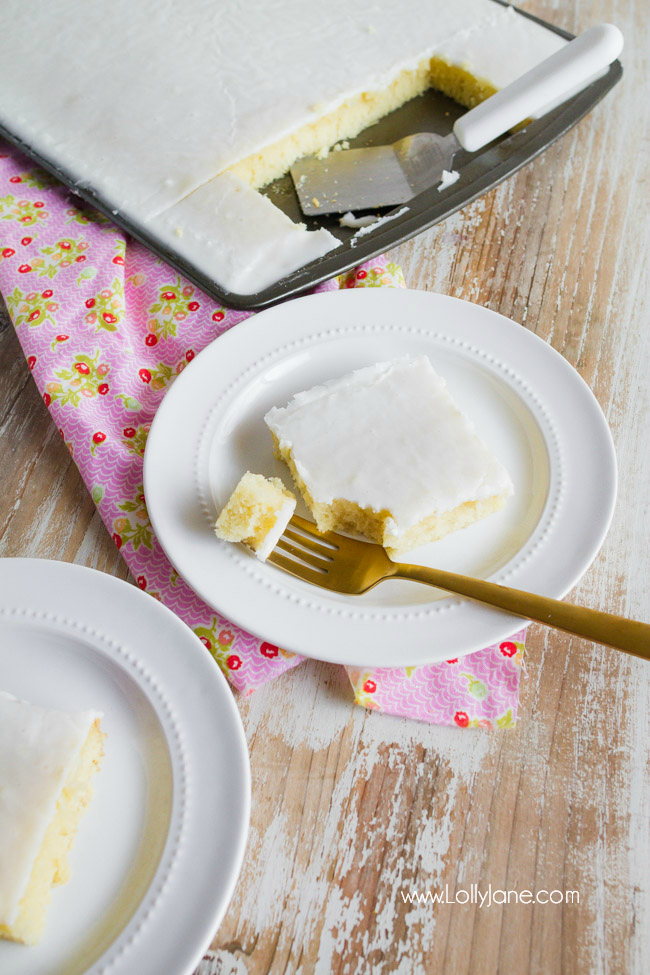 We'd love for you to PIN this so your friend's can make it too!