Frosted pumpkin spice cupcakes
Craving pumpkin after today's big Sunday family dinner? We were too so we whipped up a quick batch of mini-cupcakes and topped them with the new Cool Whip Frosting [sprinkled with pumpkin pie spice] and added a sweet pumpkin marshmallow. Mmmm! Take a peek at our pumpkin pie spice cupcakes: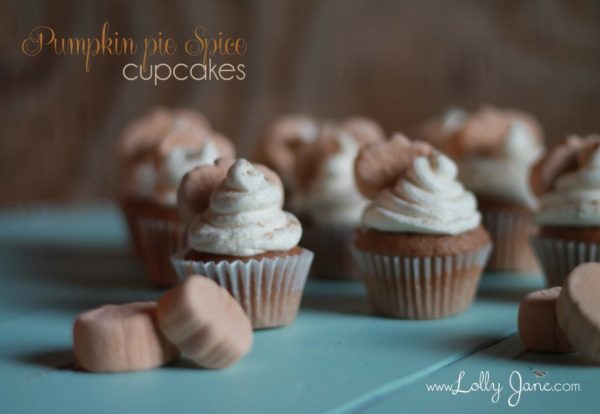 Each Sunday we splurge on dessert and this weeks after-dinner-treat did not disappoint! From start to finish you'll have a beautiful batch of mini-cupcakes that took like they took a lot longer to make. Topping it off with #CoolWhipFrosting makes a simple recipe look simply gourmet: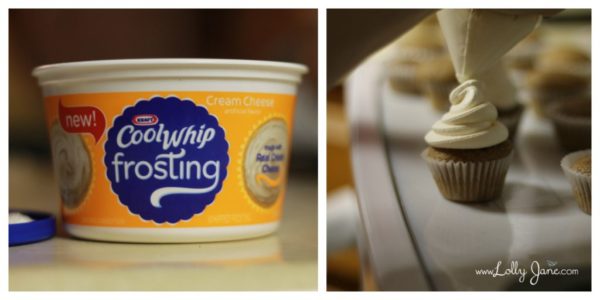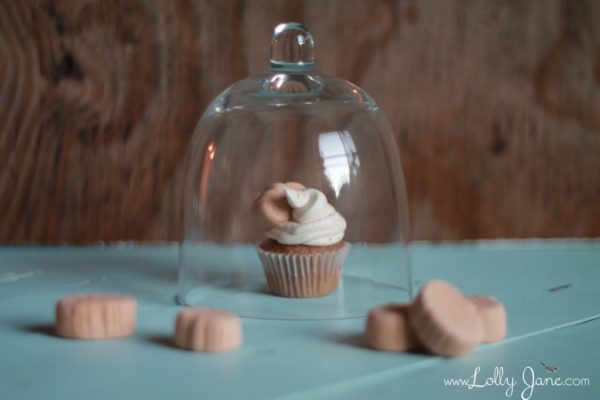 Frosted Pumpkin Spice Cupcakes
Mini spice cupcakes with a cream cheese frosting
Ingredients
Boxed spice cake mix

Cream cheese Cool Whip frosting

Pumpkin pie spice

Pumpkin marshmallows
Instructions
Bake mini cupcakes according to box directions.

Stir in hefty amount of pumpkin pie spice until desired pumpkin-y flavor is achieved.

Dallop with frosting.

Sprinkle with pumpkin pie spice.

Garnish with pumpkin marshmallows.
Do you have big family Sunday dinners, too? If so, what's your favorite dessert afterwards? I'll tell you what our kids is… ANYTHING! Ha ha! Whatever yours is, smother some Cool Whip Frosting on it and it will taste even better. That's a Lolly Jane guarantee 😉