home stenciled pallet heart home decor
This post is sponsored on behalf of DecoArt. All opinions and ideas are our own.
Happy July! Our summer has been a crazy one, as I'm sure yours has been too! We've been to Cali for our oldest's lacrosse tournament then to Utah to spend the 4th with our in-laws. We've had a stack of cute wood hearts in our craft stash, leftover from a recent boutique where we met a cute local who has been making these for several years out of pallets. She sold them to me wholesale with big dreams to create a new line for our shop but alas, summer hit and in my craft room they've sat. When DecoArt introduced their premium paint line, we knew we wanted to play with it right away. We decided this little heart was the perfect ginuea pig.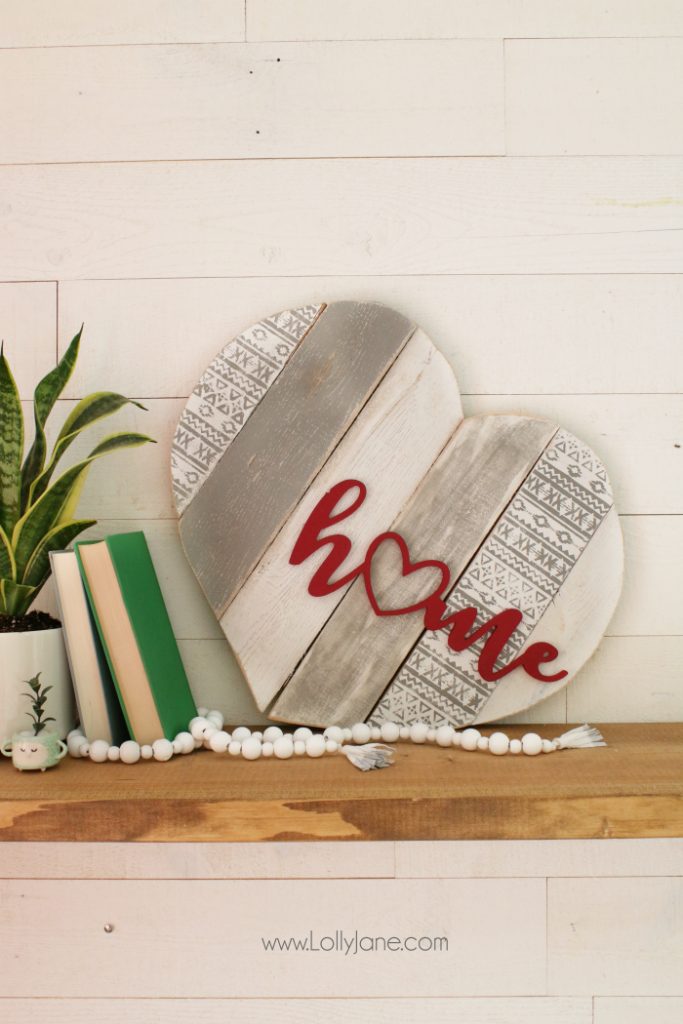 >>>>UPDATE: We've received several questions where to get a heart pallet, we scored ours super cheap from a local maker so we found an easy to follow tutorial on how to cut a heart shape out of wood from Pennies into Pearls if you want to make your own, it looks really basic so don't be afraid!
Now that you have your heart, gather your other supplies. You'll need a home cutout and hot glue gun. Then head to Michael's to grab a stencil and paint colors of your choice. Have fun picking out paint colors! We chose Titanium White, Warm Gray and Primary Magenta to deter from our usual aqua, coral and mustard obsession.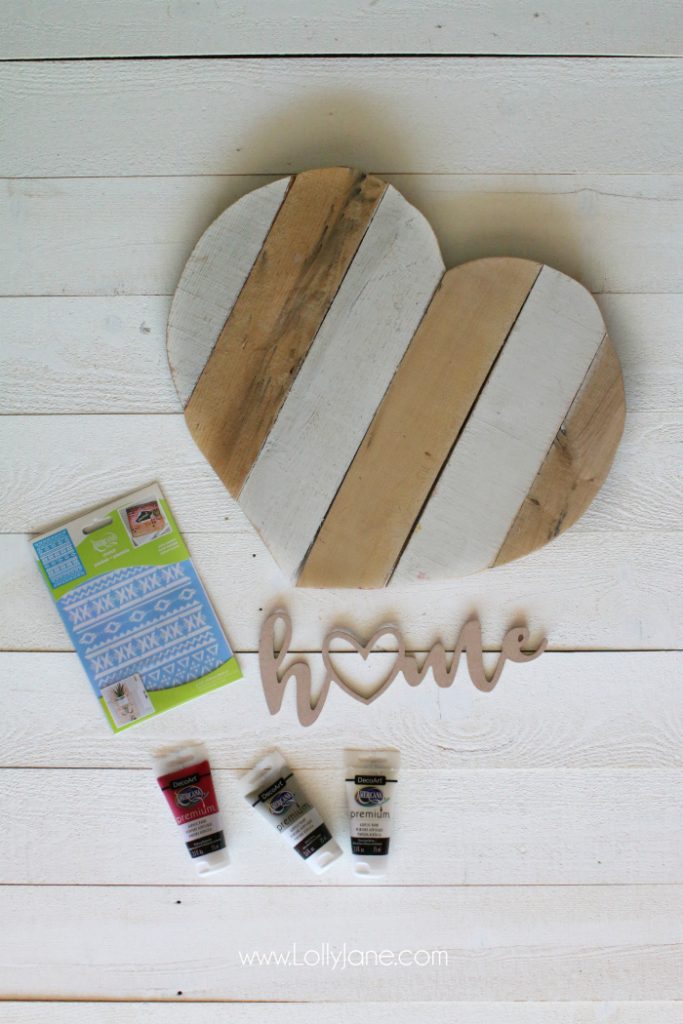 Sidenote: We were super excited that our Mason Jar Key Holder is featured on the packaging, that was a fun surprise when we were hanging out in the Michael's paint aisle 😉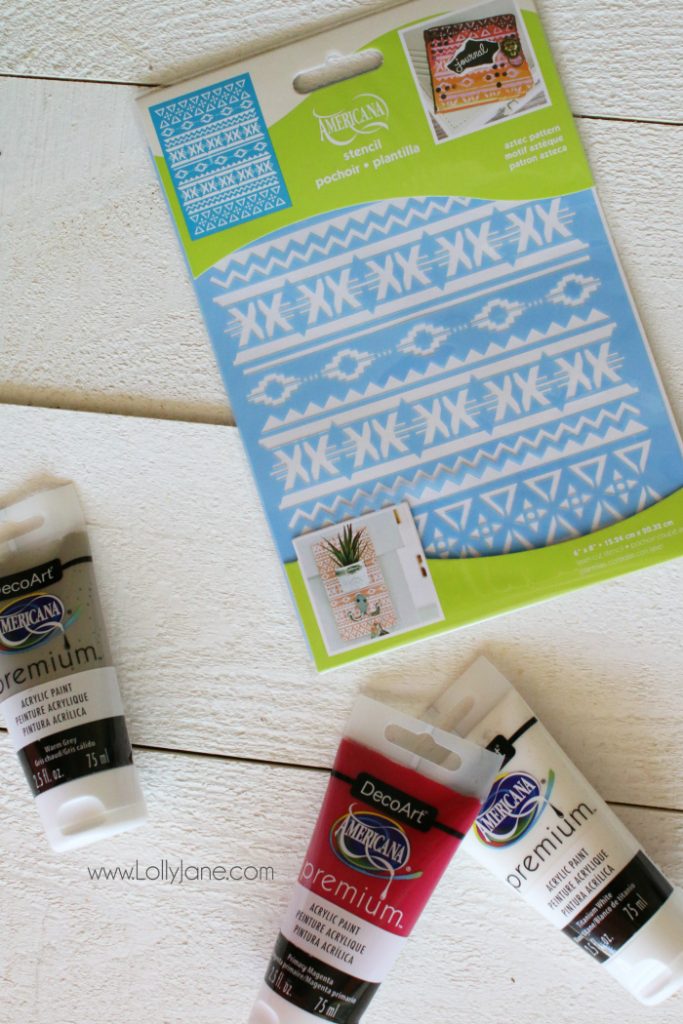 Start your diy stenciled pallet heart by painting the pallet white. We only used one coat to cover this old pallet art! Very impressive!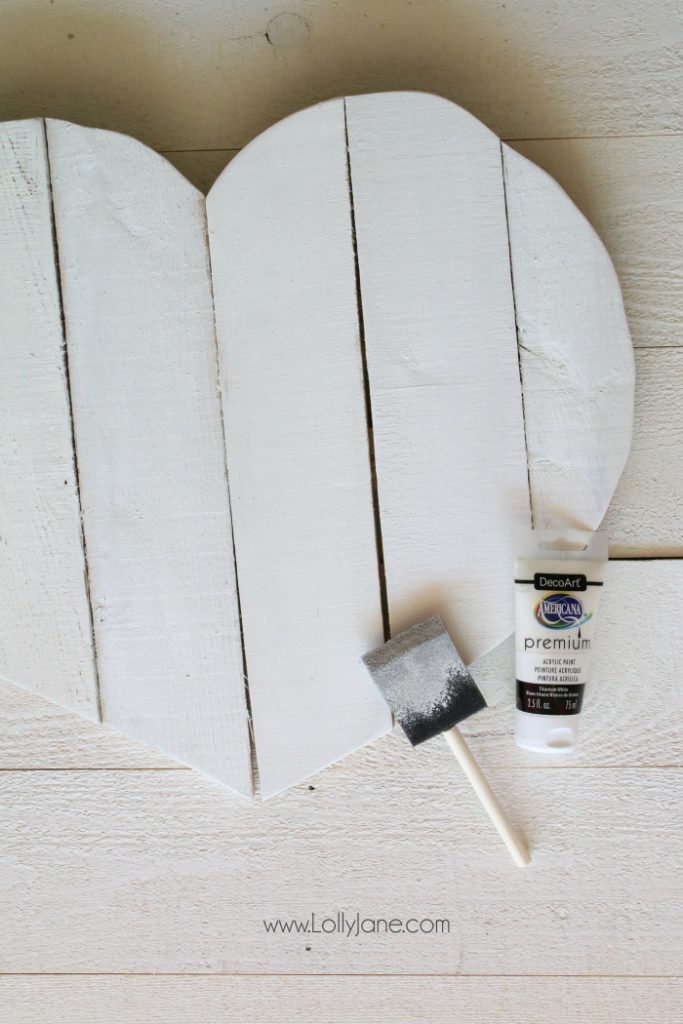 Then we used a sponge dabber brush to paint the gray over the white in the stencil.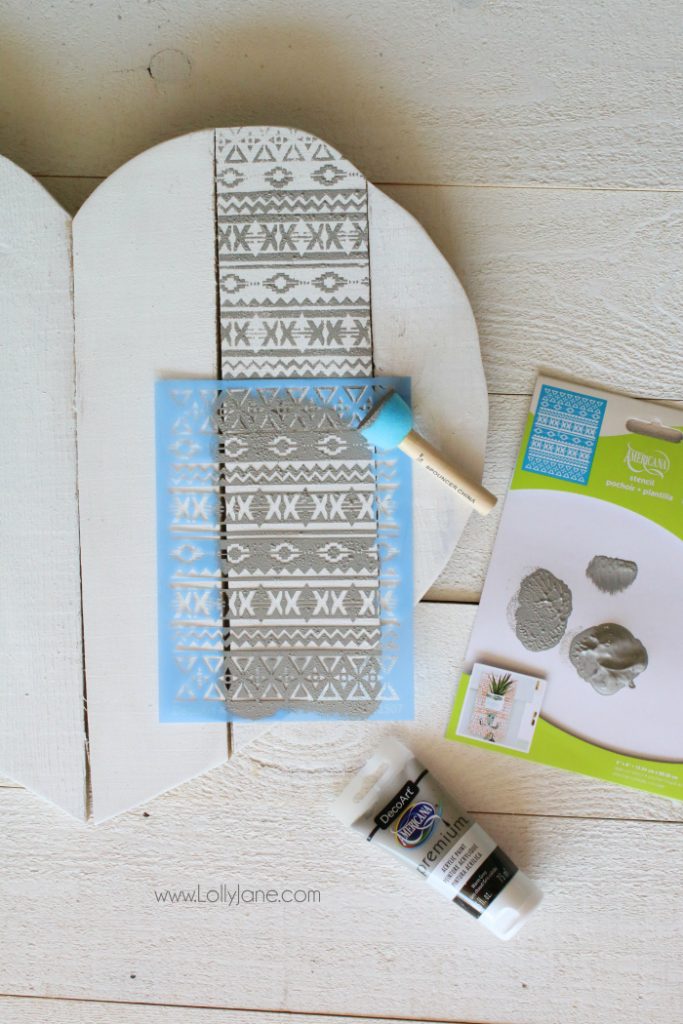 We decided on a pattern of stencil, solid, solid, gray whitewash, stencil, solid to break it up. There's no wrong way, get creative!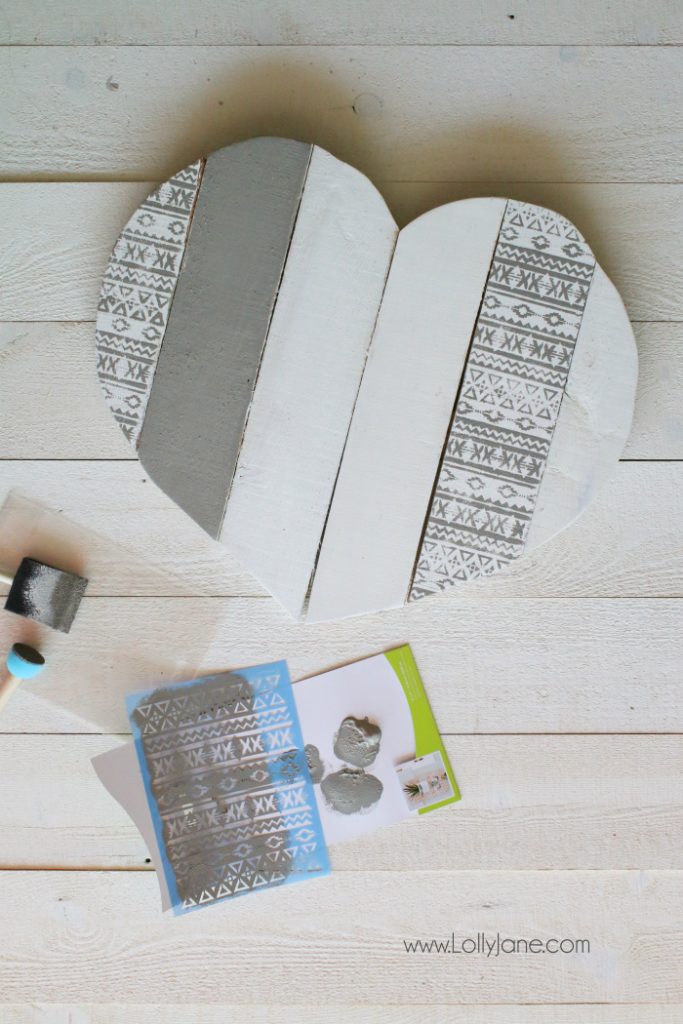 We gave it a quick sand to create a worn look.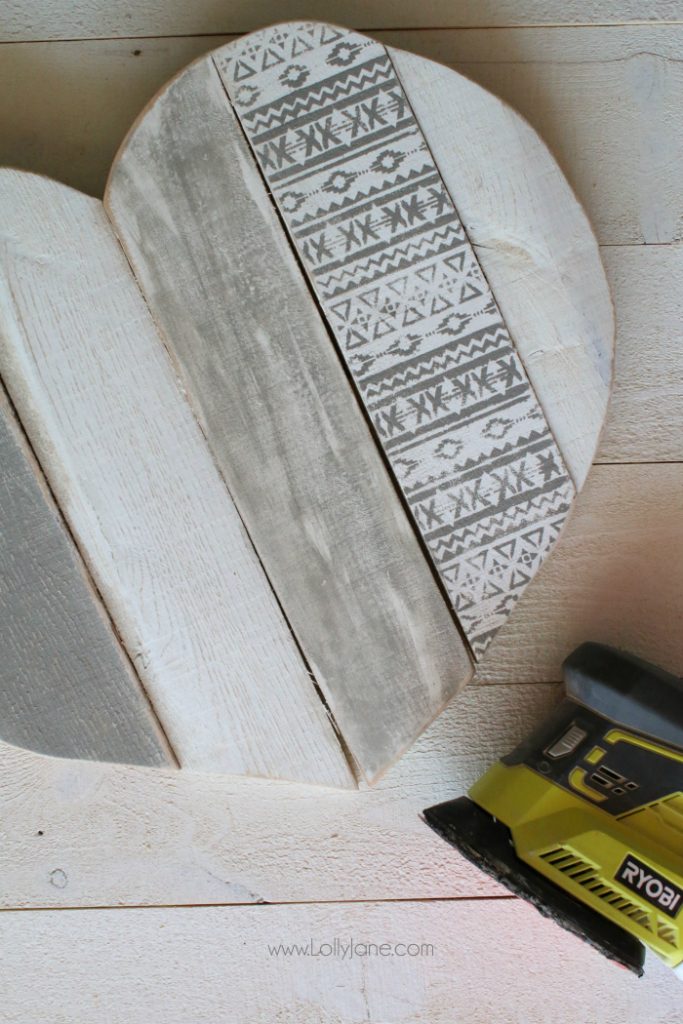 We painted the home in the magenta color to have the word stand out.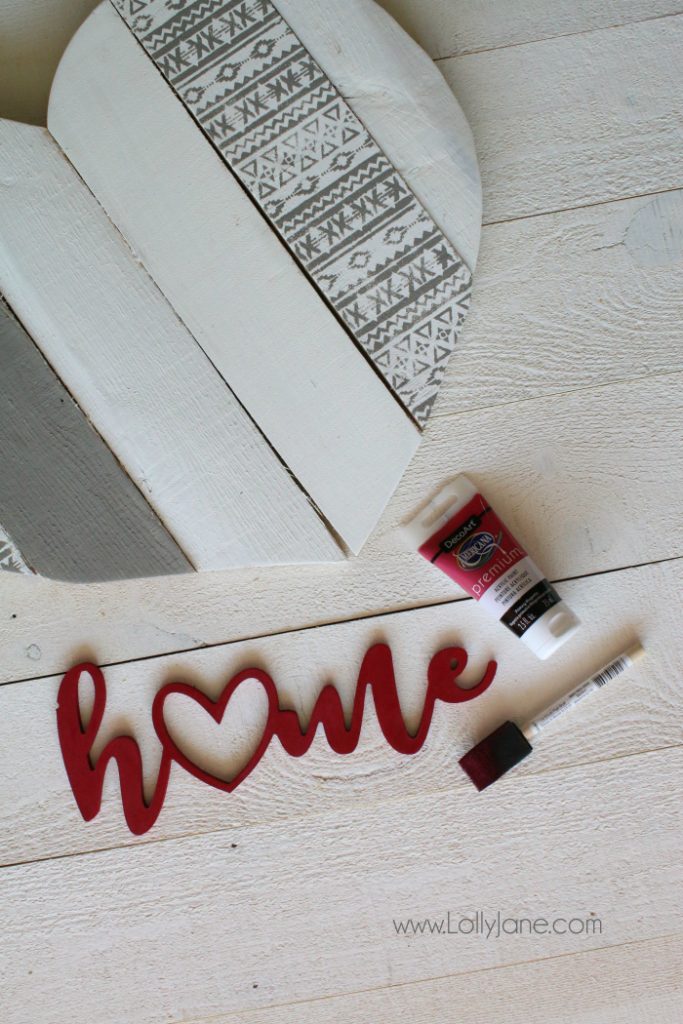 Then we hot glued it on, easy!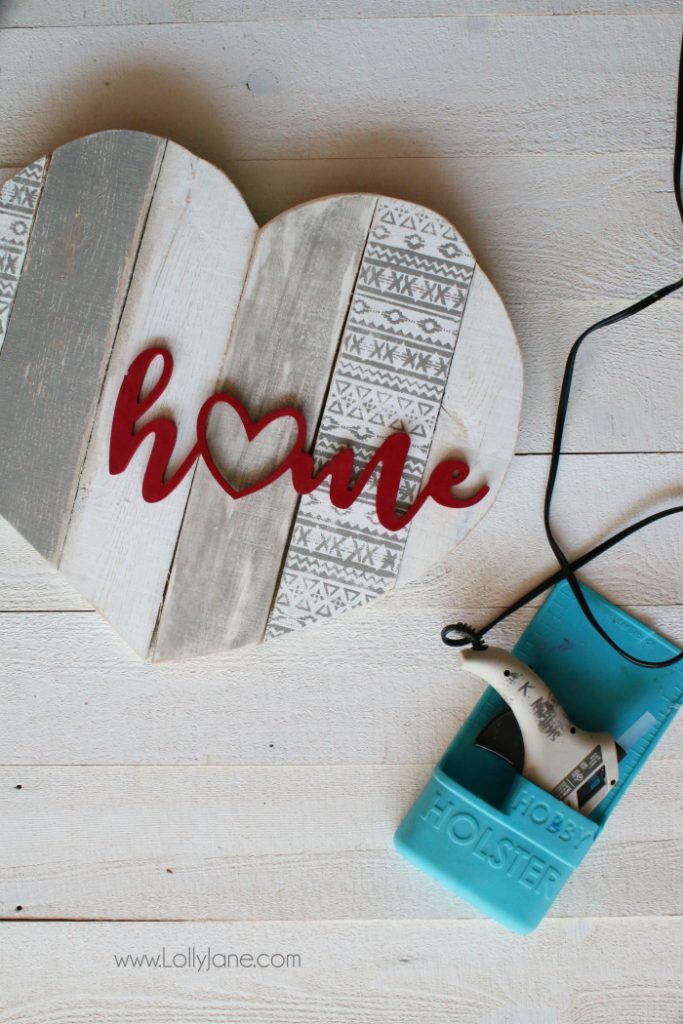 It feels right at home on our entryway shelves.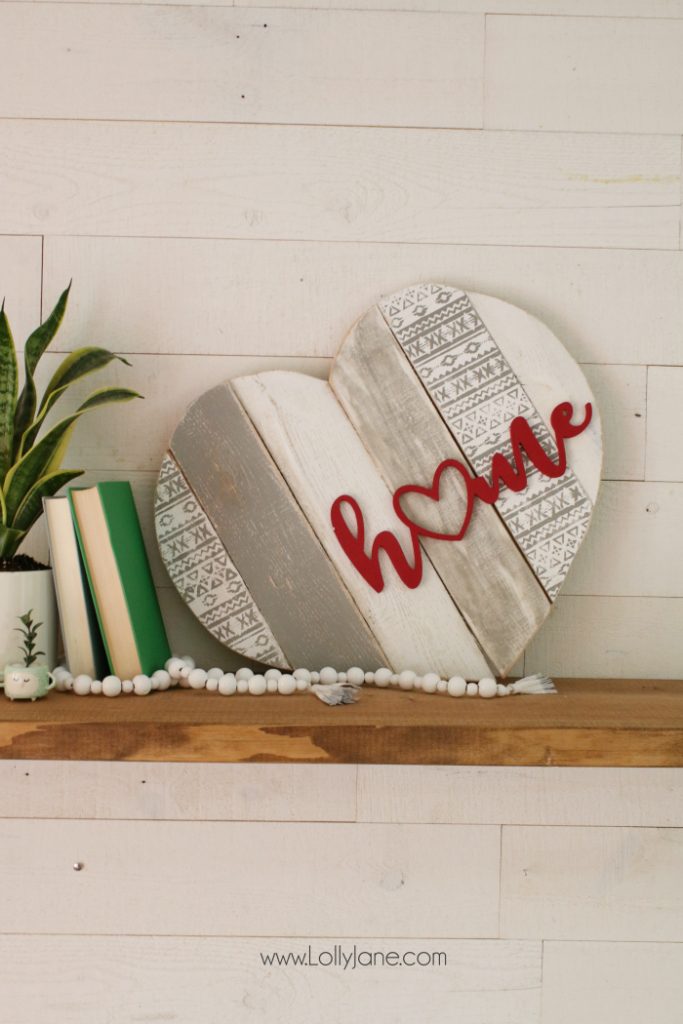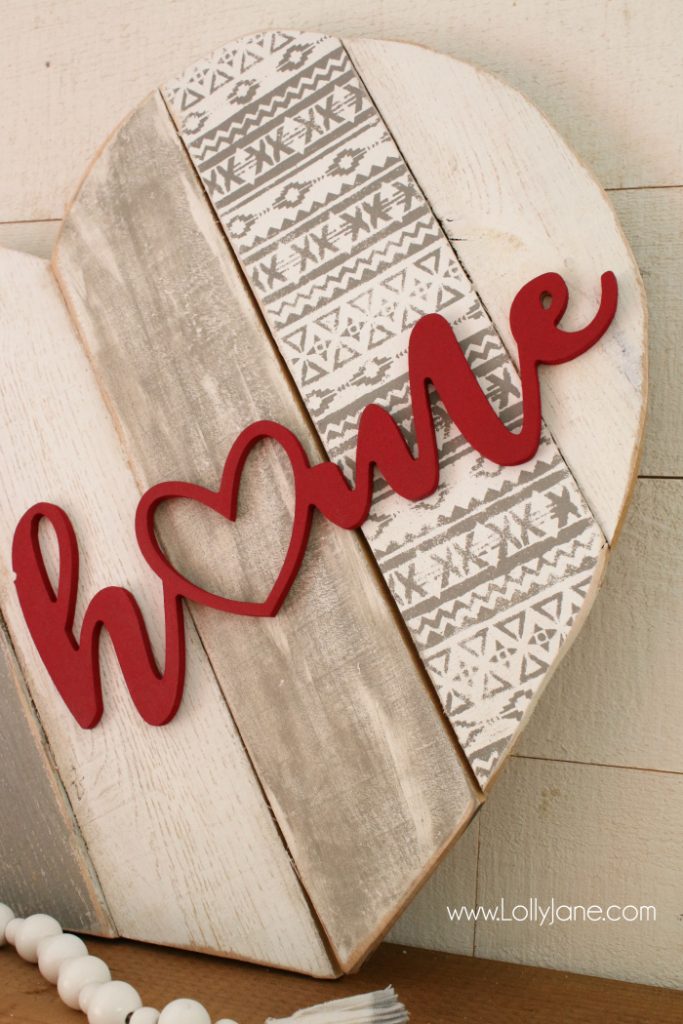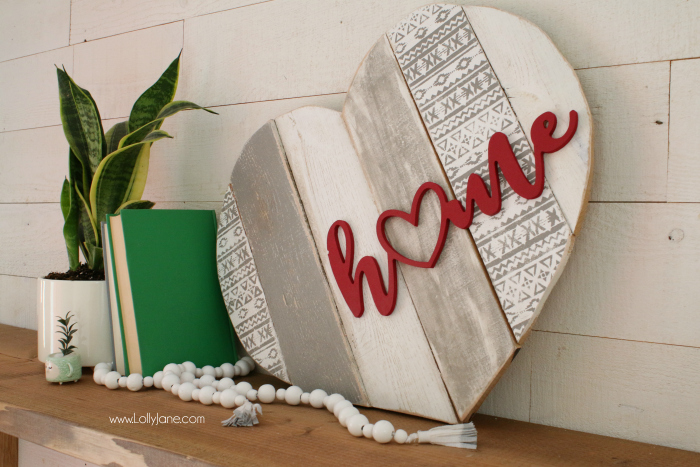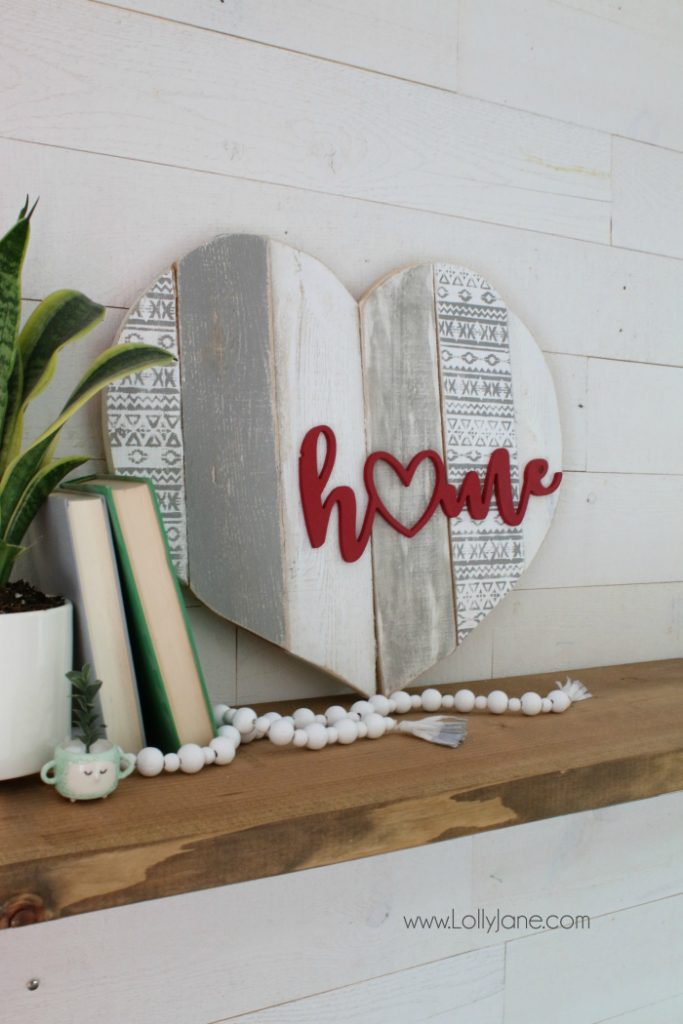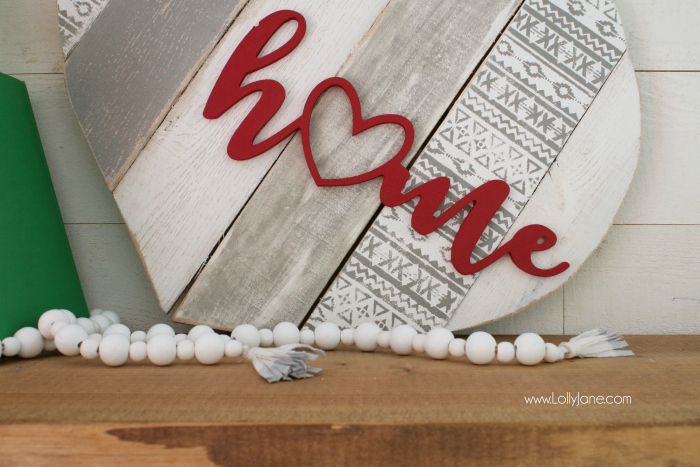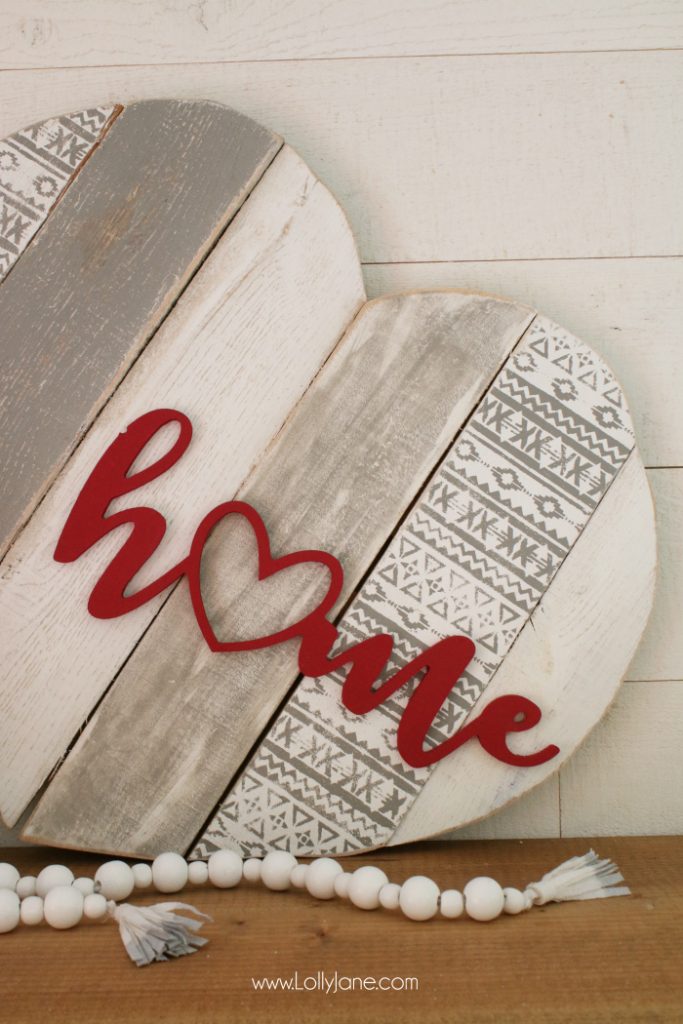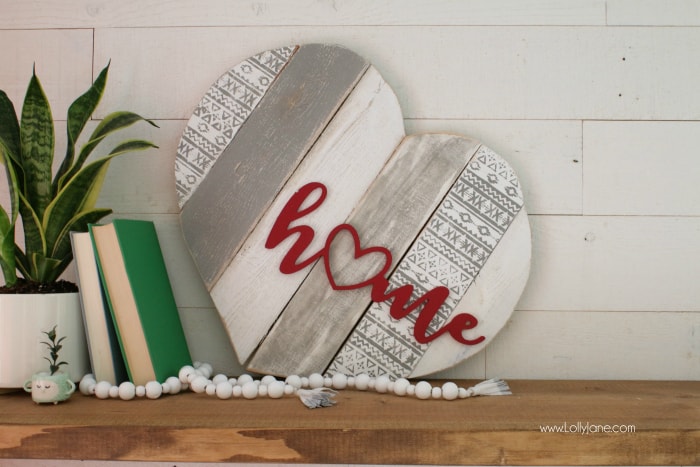 What do y'all think?? PLEASE PIN so your pals can make this too!

Pssst: We sell our home cutout on a sign too.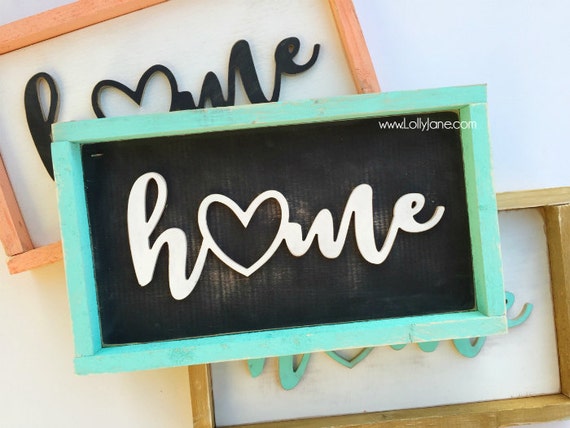 Visit more of our many DecoArt projects like our handpainted arrow sign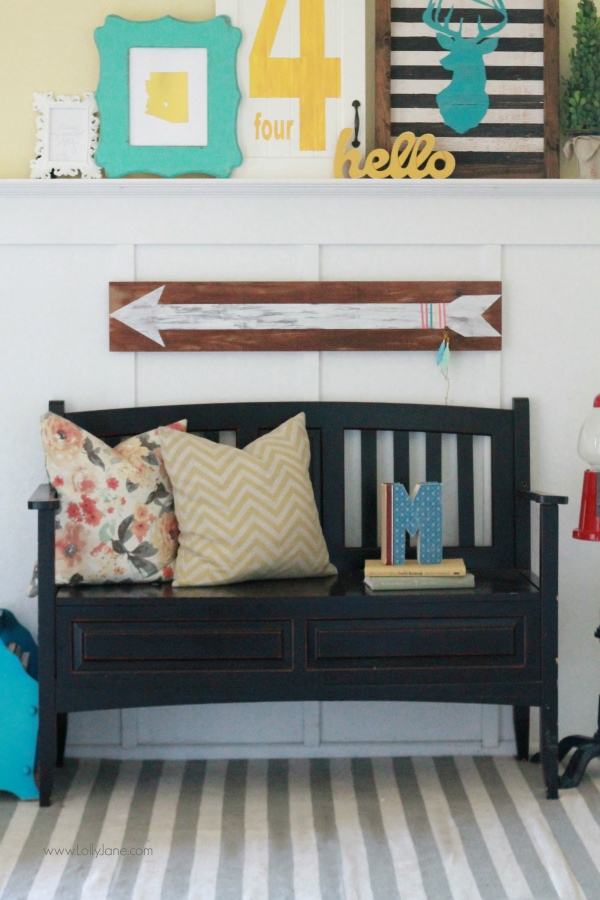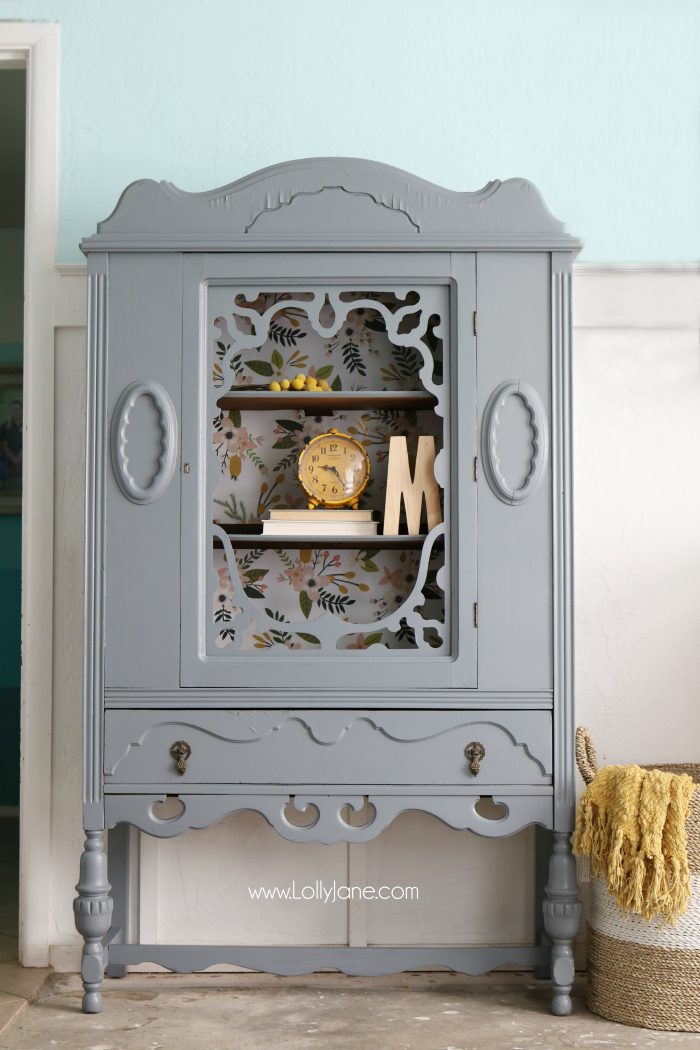 plus these fun colorful chairs!