Simple Halloween party recipe ideas
We're back to share more simple spooky recipe ideas, perfect for those upcoming Halloween parties! For those of you (ahem, me!) with a sweet tooth, we've whipped up a quick and easy Soda Float, mummy style! (Inspired by the delicious blog Life Made Simple Bakes' mummy cupcakes in a jar.)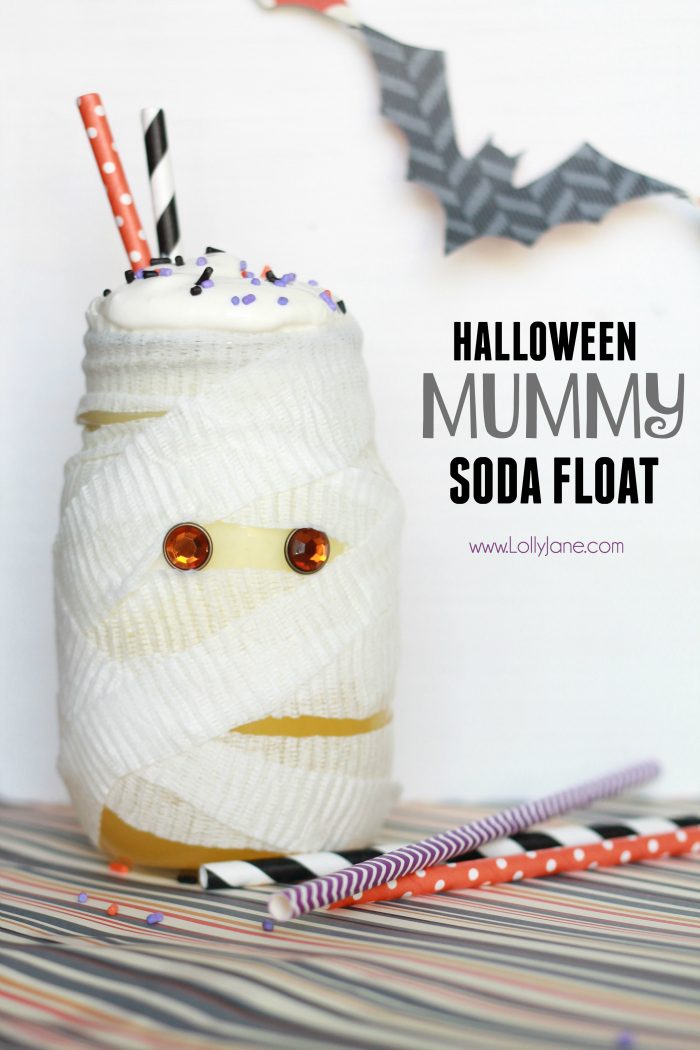 Halloween Mummy Soda Float
Ingredients:
Fanta Pineapple Soda (or other yummy flavor)
Scoop of Vanilla Ice Cream
Halloween Sprinkles
Mason Jar
Googly eyes or Sticky Jewels
Medical Gauze
Scissors
Paper Straws, Halloween Pick (optional)
Directions:
Cut gauze in strips and tape with clear tape onto mason jar.
Add eyes.
Pour entire Fanta soda into mason jar.
Add a scoop of ice cream.
Top with Halloween sprinkles.
Add paper straw or Halloween pick (optional) and enjoy!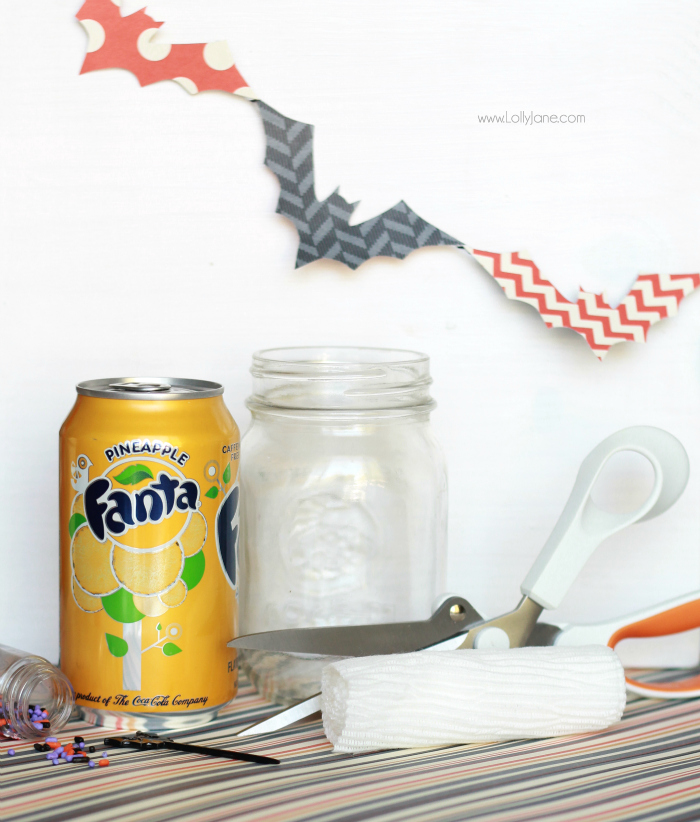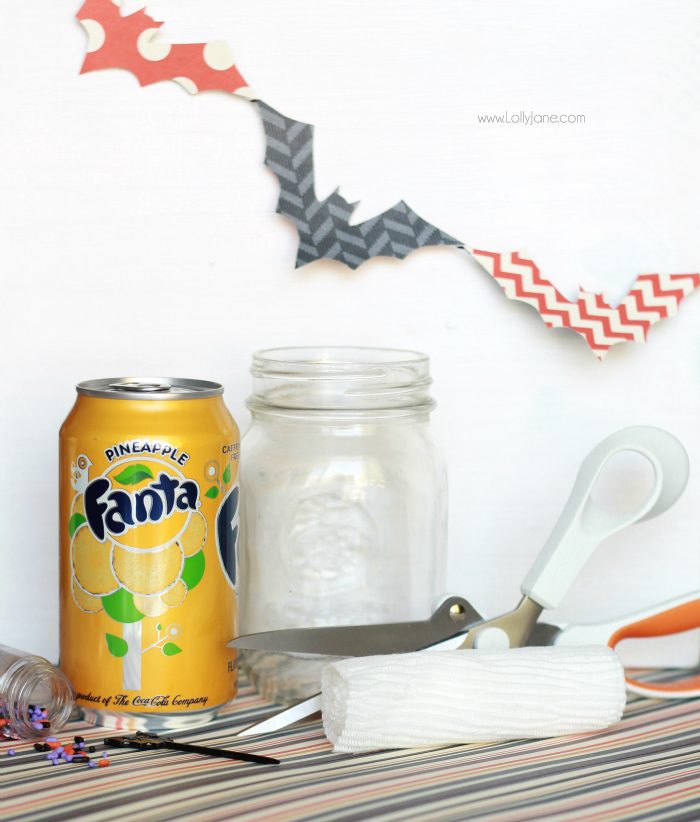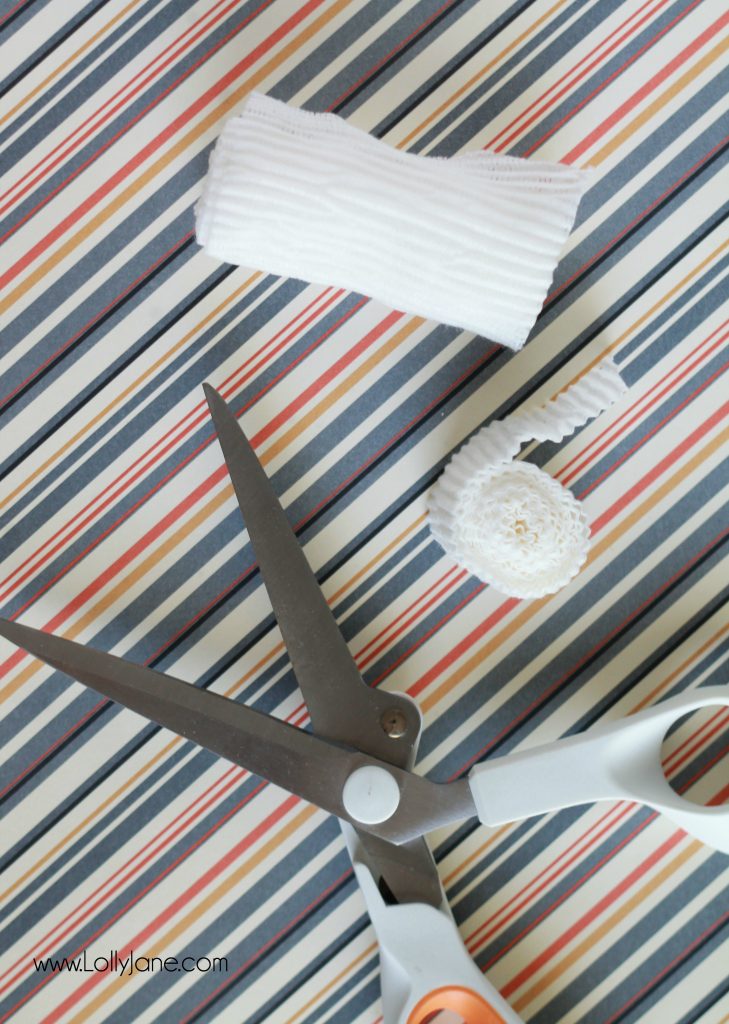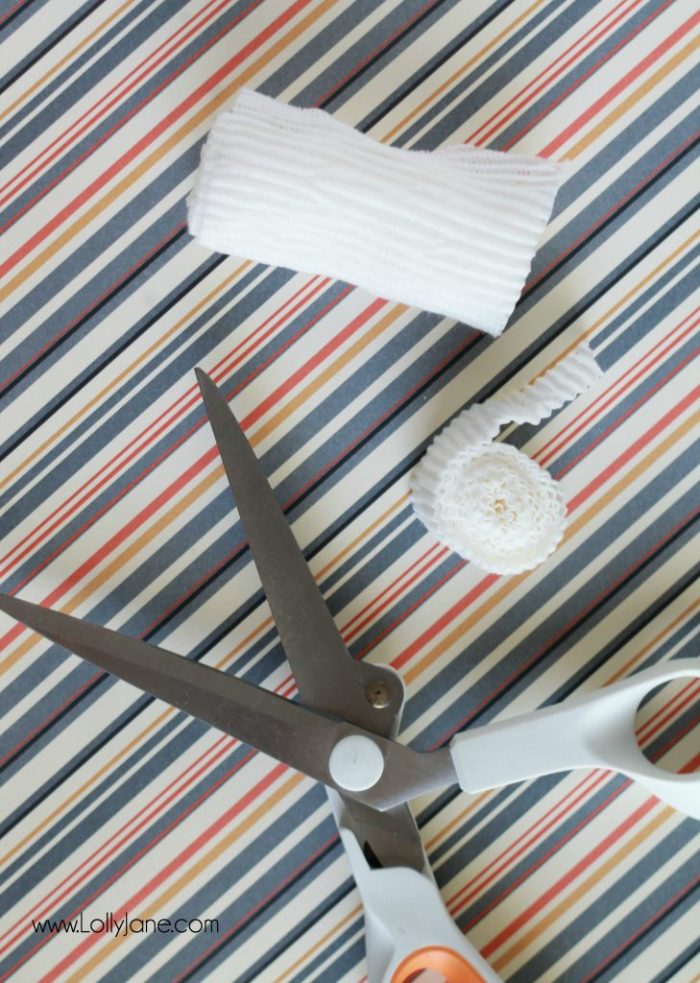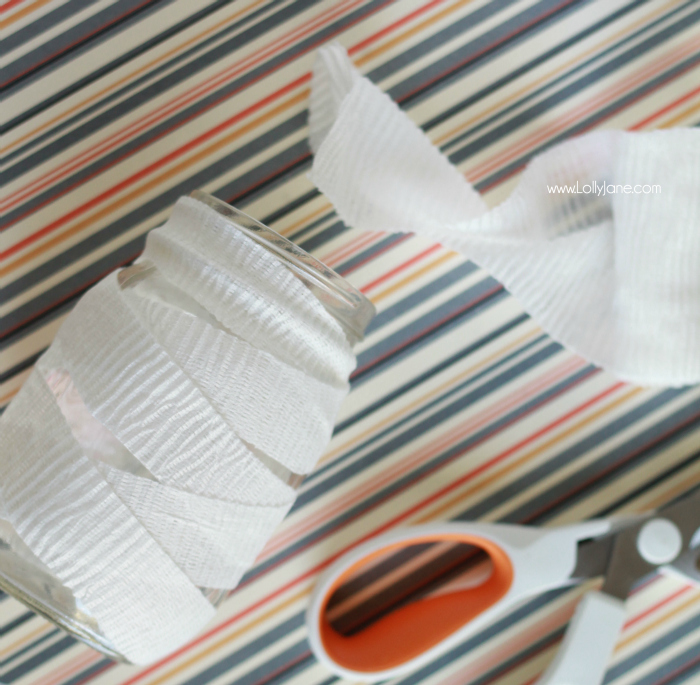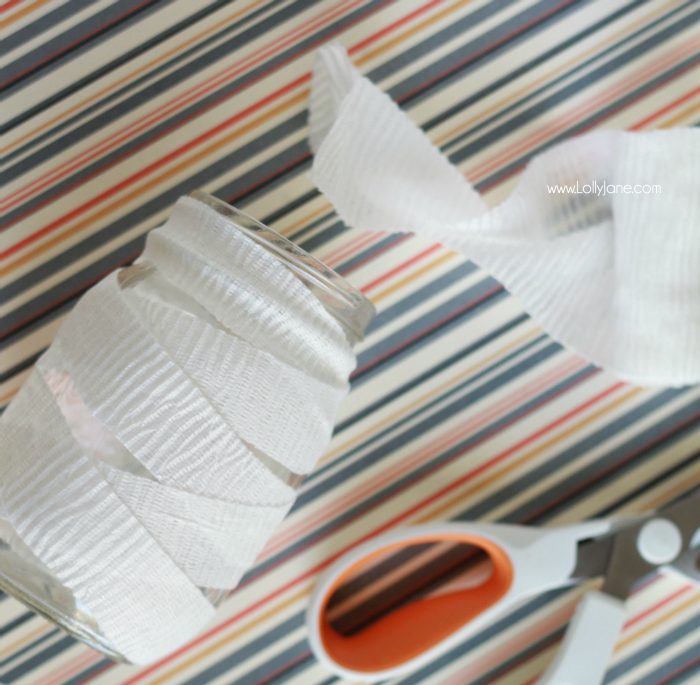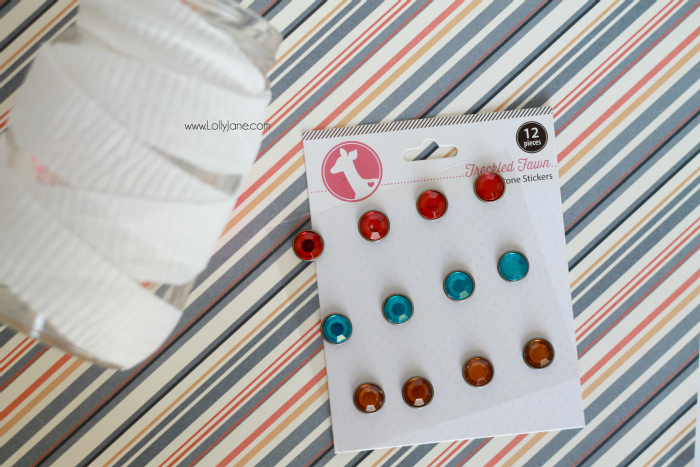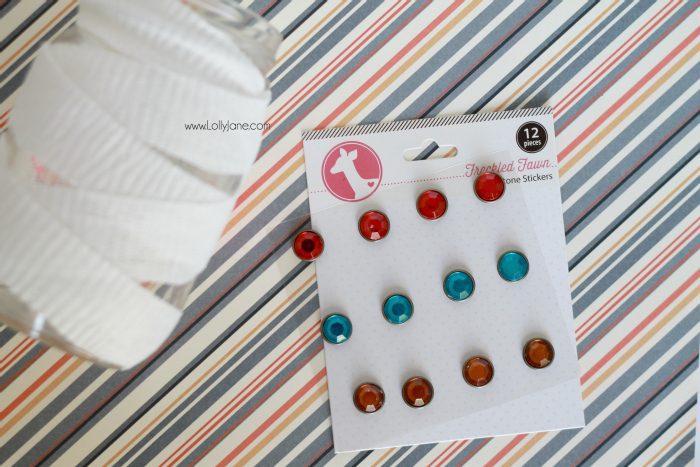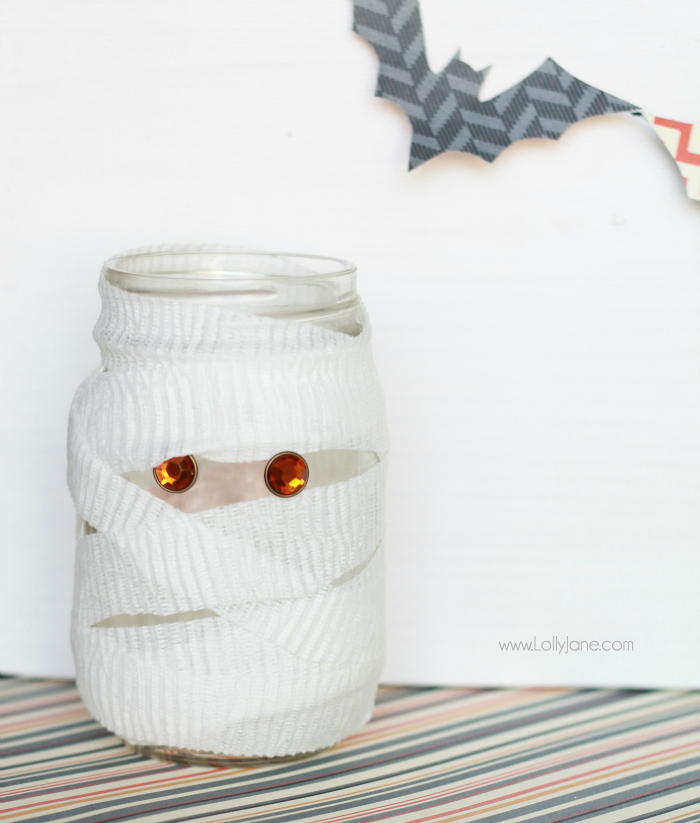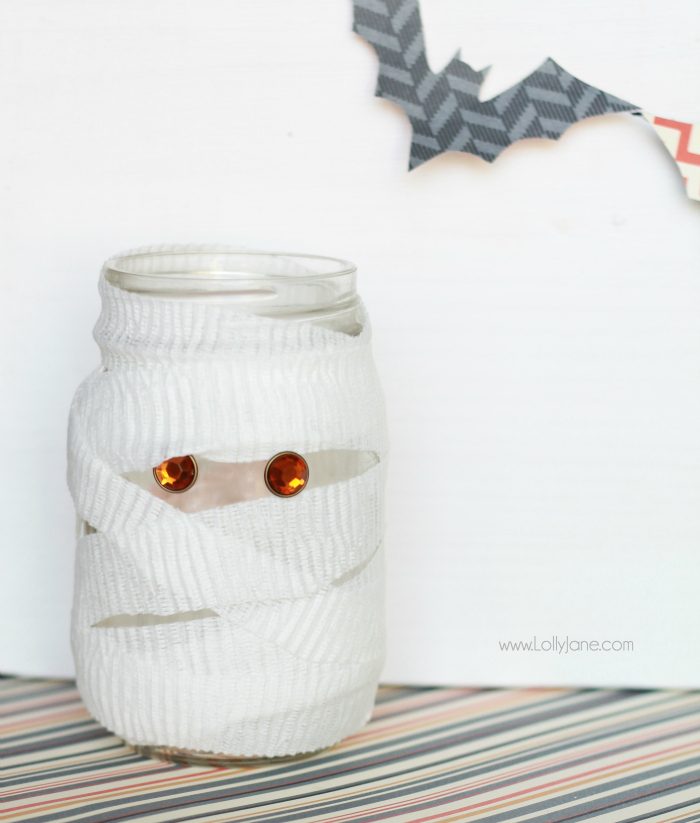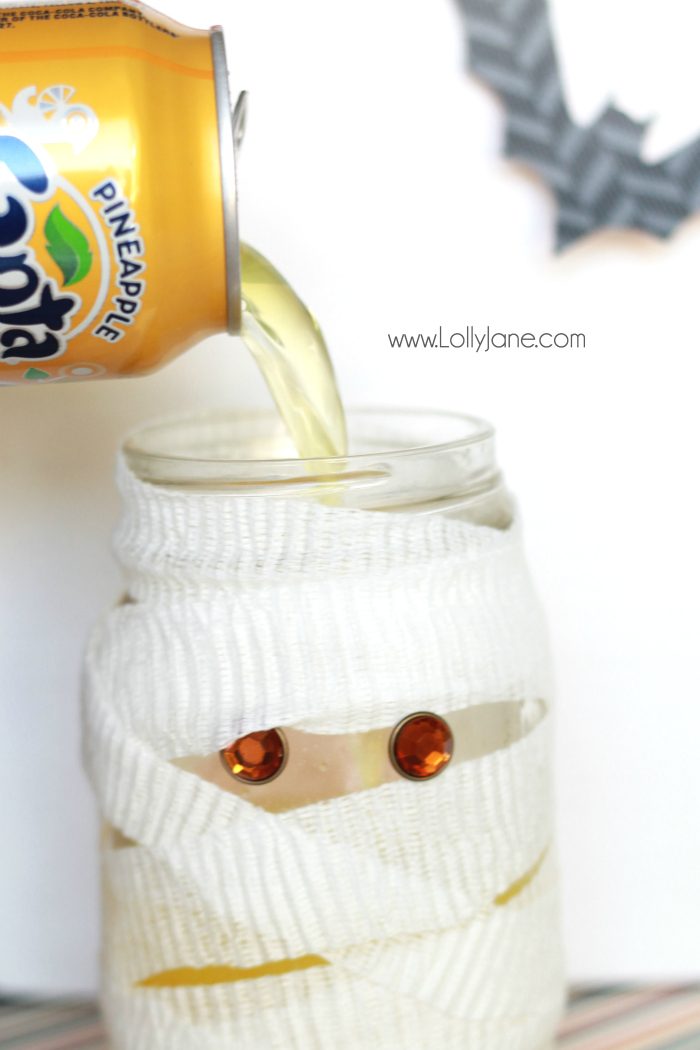 This took less than 5 minutes to assemble and once the drink is gone, simply refill it or remove gauze and wash!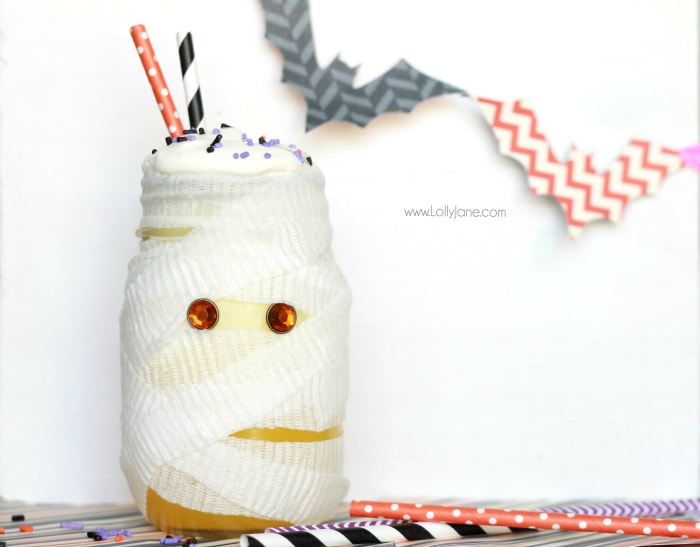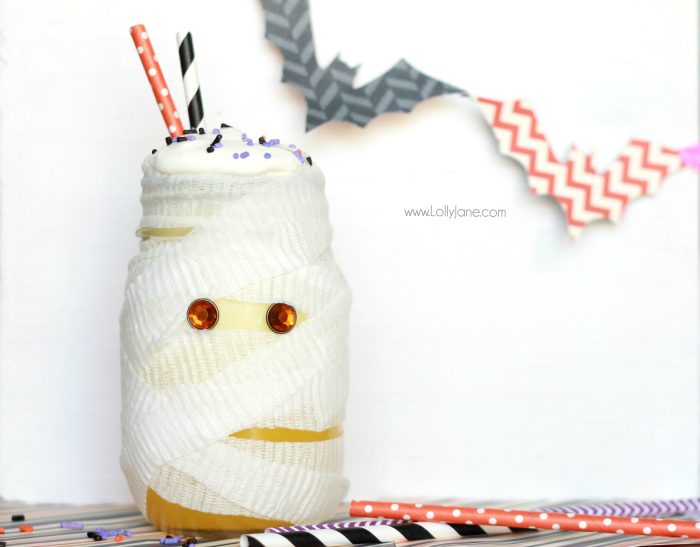 The little orange jeweled eyes kill me with how cute it is in matching the yummy Pineapple Fanta soda!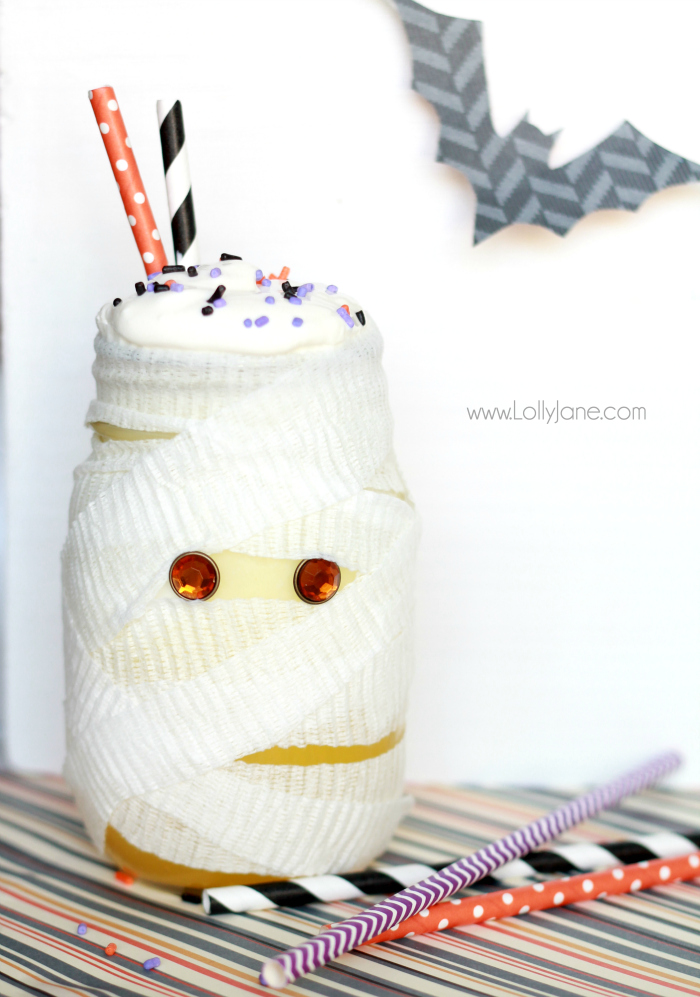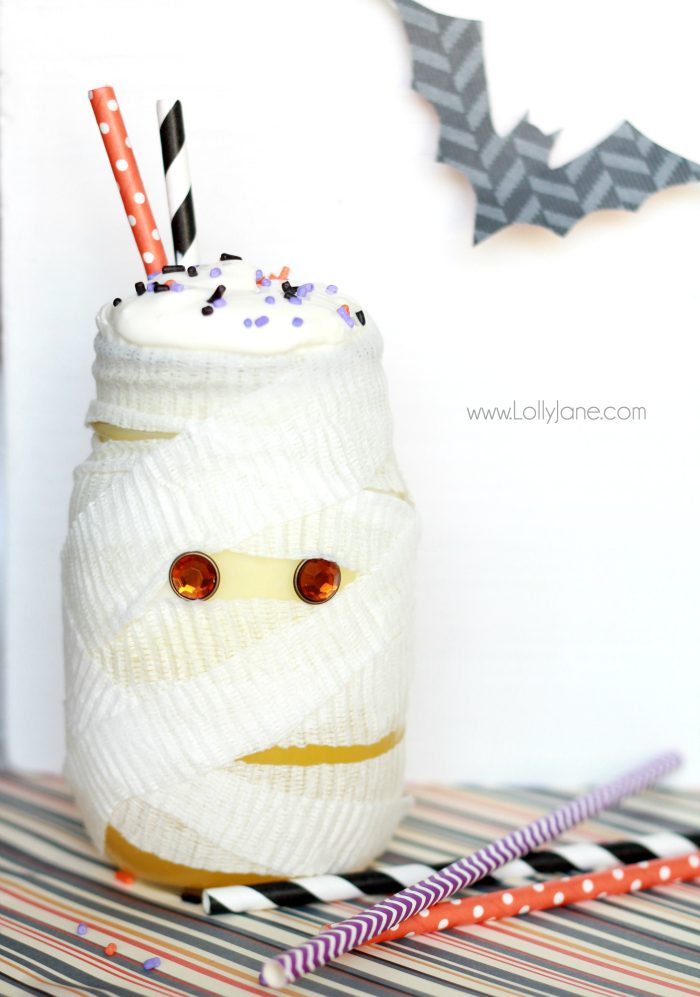 You know we gotta have something salty with this sweet drink so we whipped up some matching mummy appetizers!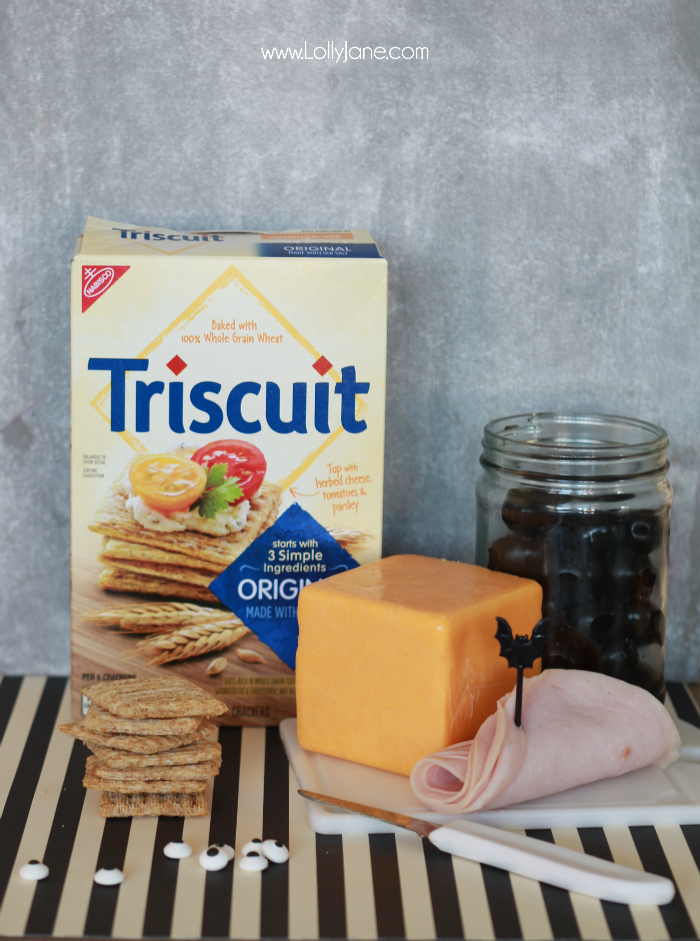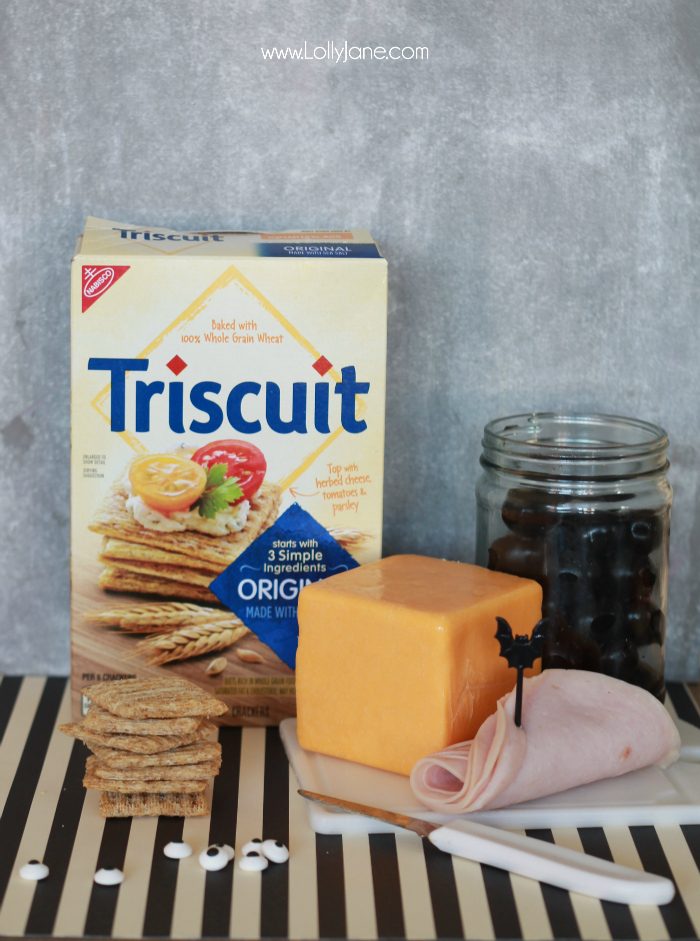 Triscuit Mummy Appetizers
Ingredients:
TRISCUIT Crackers
Cheddar Cheese, cut into strips.
Edible Eyeballs
Directions:
Lay cheese across TRISCUIT Crackers to mimic mummy bandages.
Add edible eyes.
Enjoy!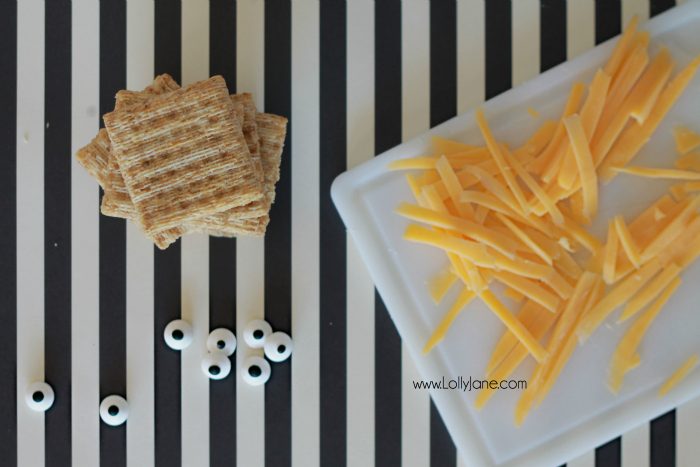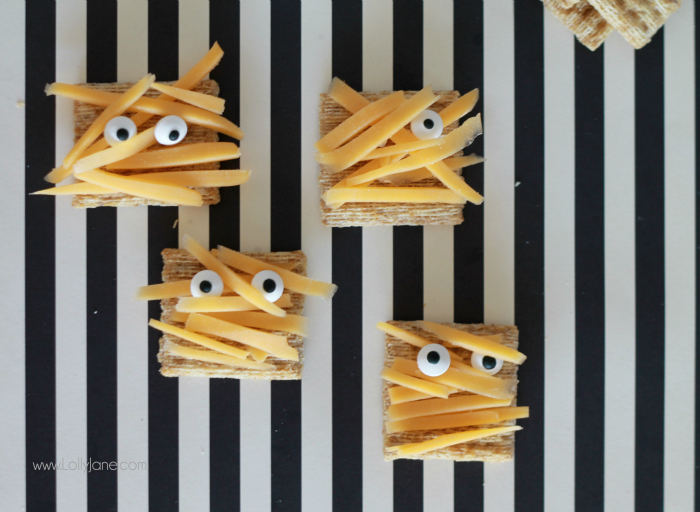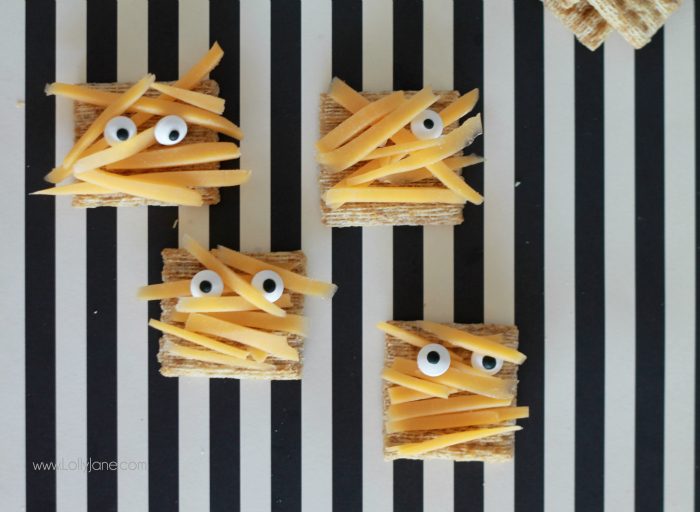 We included another spin for these yummy crackers since I like a little meat with my cheese!
For these you just cut a slice of cheese, add rolled deli meat over a TRISCUIT Crackers or RITZ crackers then top with a Halloween pick.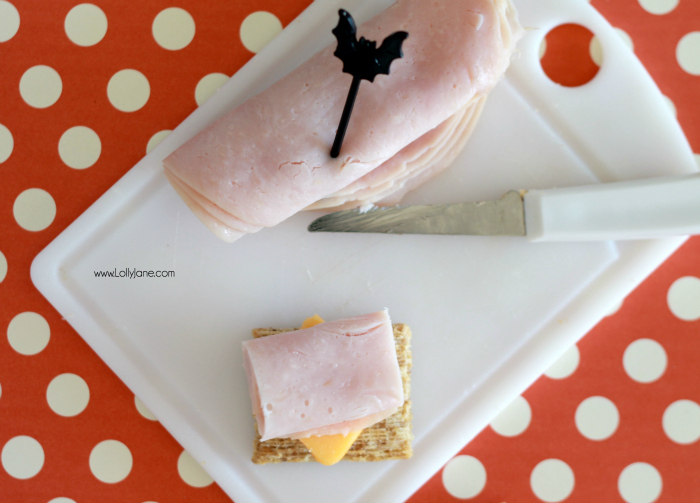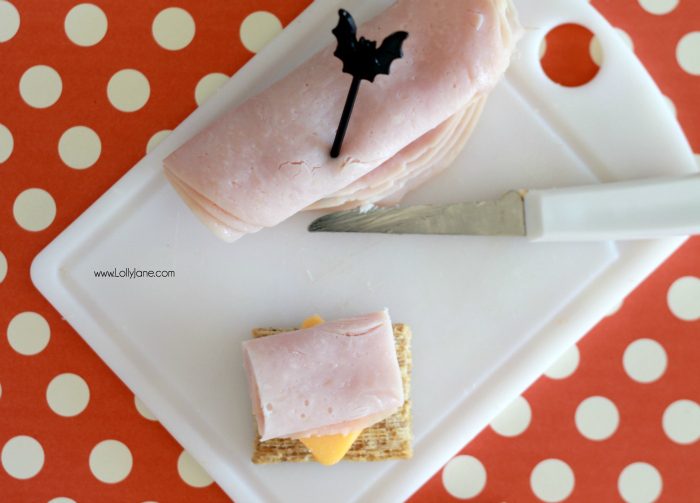 For an extra spooky appetizer, slice an olive to look like a spider then place on top.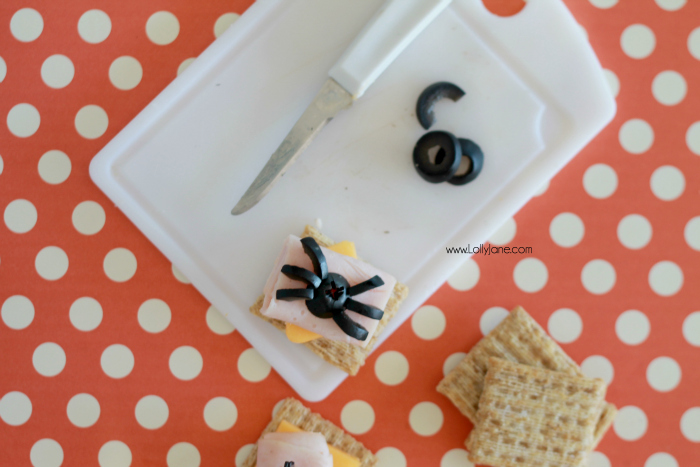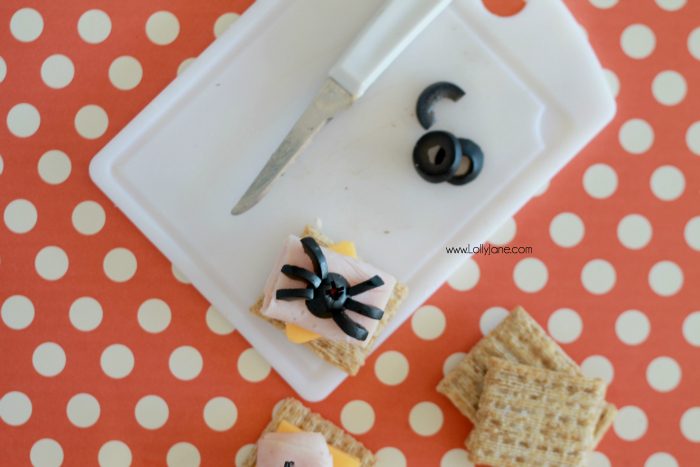 He's so cute!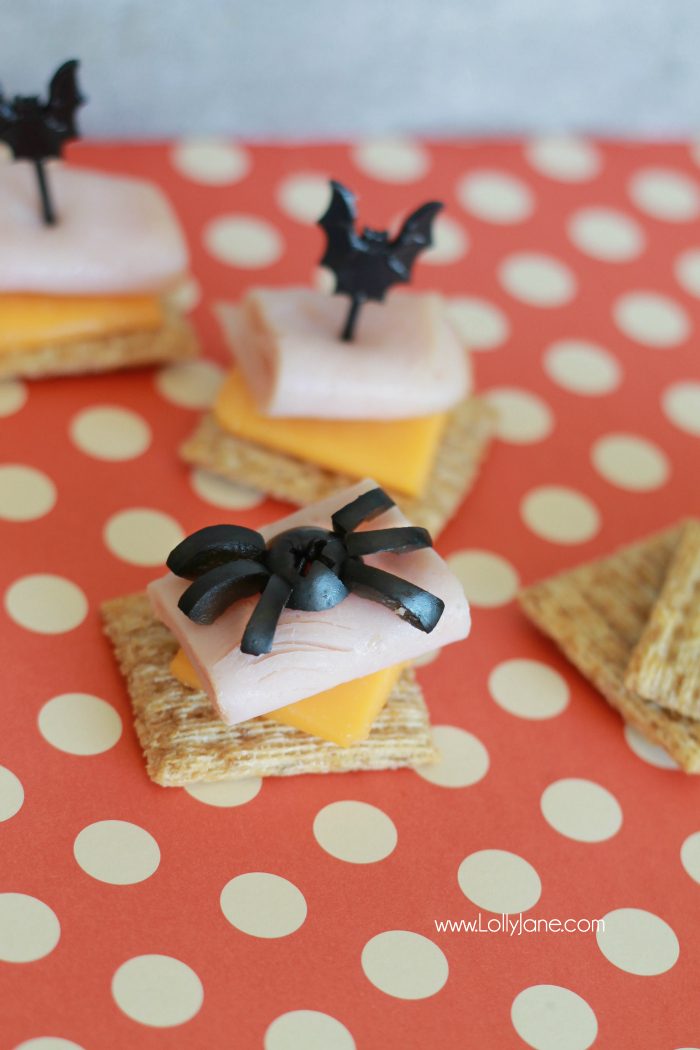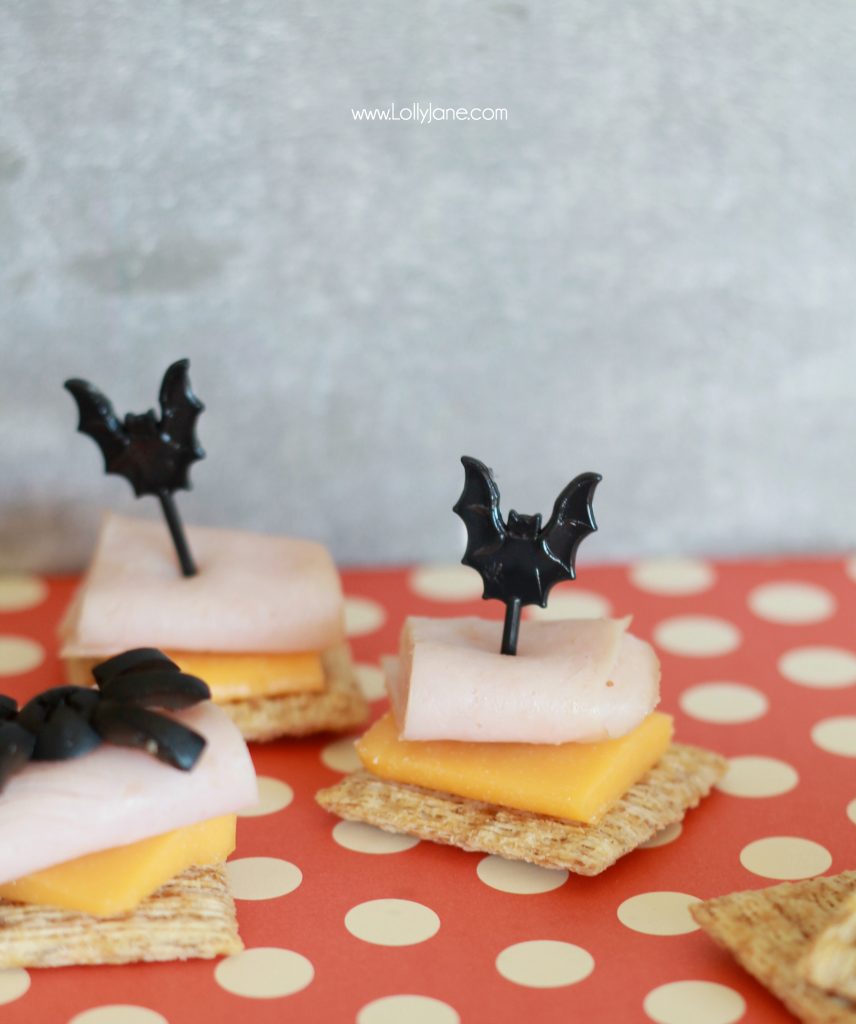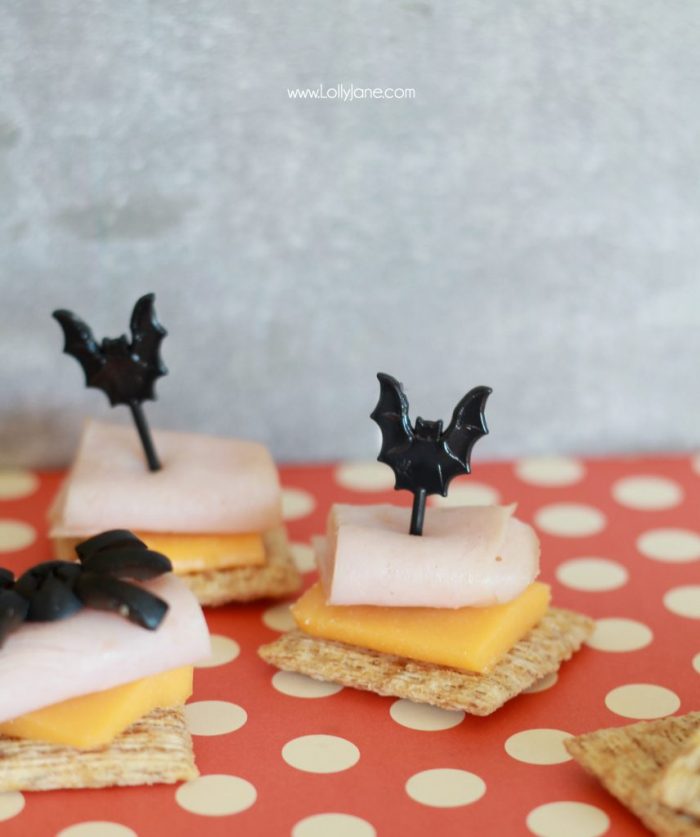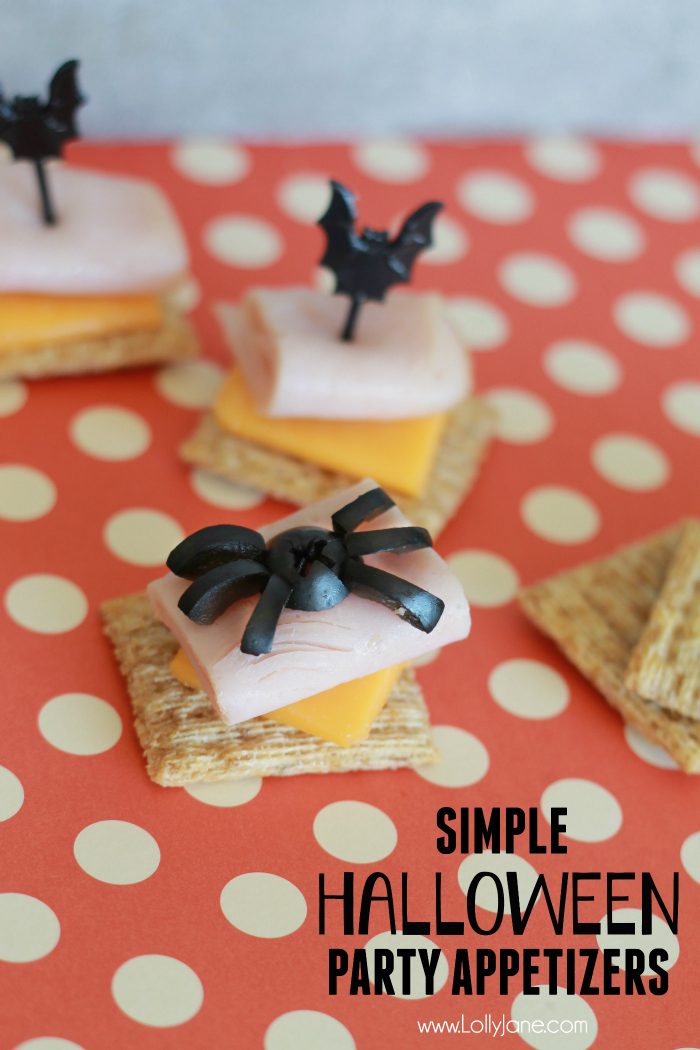 You can see more fun party appetizers, recipes and treat ideas as part of the Fanta and OREO Spooky Snack Lab? Besides inspiring fun family memories by offering creative snack solutions using products people love, all month long you can find Spooky Snack Lab inspiration. Just visit the Fanta and OREO Spooky Snack Lab board or check out the cute Evette Rios as the Spooky Snack Lab Scientist, and the curator of inspirational Halloween recipes, entertaining tips and tricks! She is fun to watch as she shares spooktacularly yummy creations like these Fanta Pina Ghoulada + Spooky OREO Spiders! Too cool. Check out the fun video here:
Take a peek at our
Halloween Ghost Cupcakes
made with orange Fanta + OREO's as wel. So yummy and darn cute!