Easy Slow Cooker Beef Stew
This is a sponsored post written by me on behalf of Campbell's Slow Cooker Sauces. All opinions are 100% mine.
We bought a house a few months ago and were finally able to move in this week, yay! It's been absolutely nuts trying to unpack with 2 kids under 5 at my feet and being 7 months pregnant BUT homemade meals are really important to my little family so when I opened box with my slow cooker in it, my swollen ankles and I about jumped for joy! This easy Slow Cooker Beef Stew was one of the first things I made in my new kitchen and it was so good, mmm.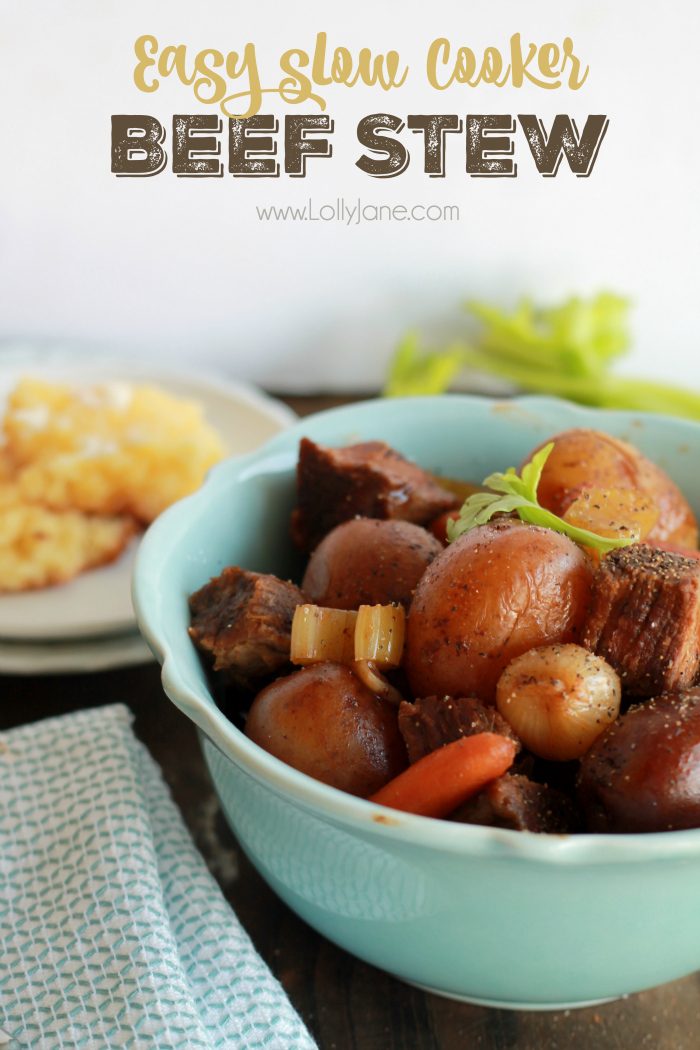 And did I mention easy?! I actually let my young sons help and they had fun taking turns dumping the fresh ingredients in while I handled the raw meat. 😉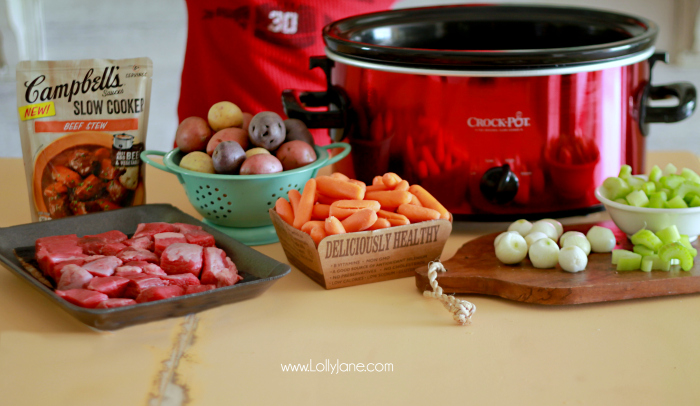 This is a great go-to meal because my fridge always has veggies of some sort and most of them are perfect to throw in for a hearty stew!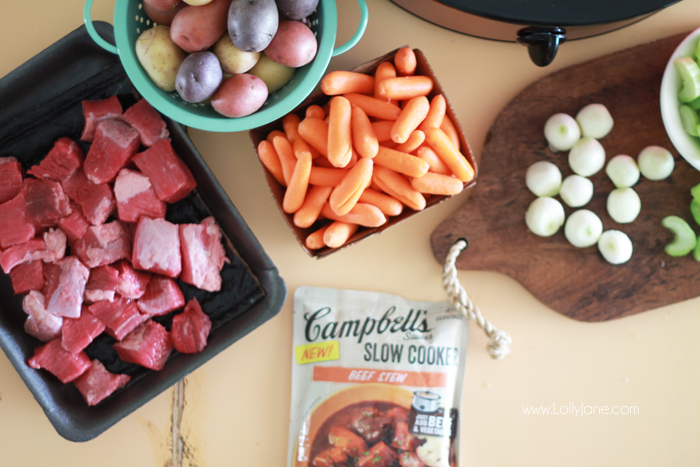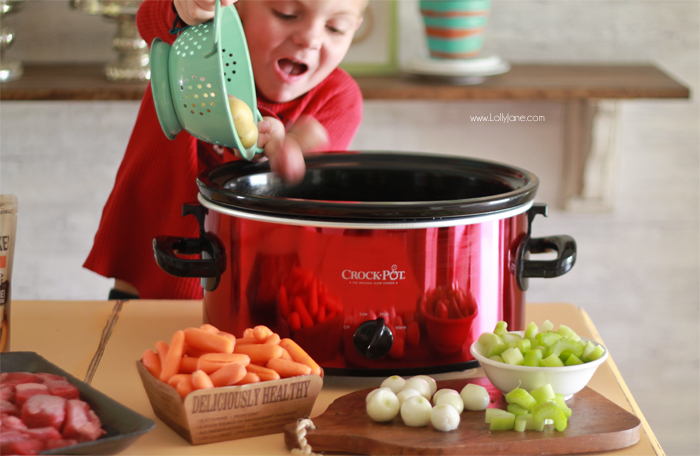 After layering the veggies with meat I had my 5-year old cutie pie pour a bag of Campbell's Sauces (this was the Beef Stew flavor) over the top of the crock pot. These little pouches are HUGE time savers for this busy momma as they store in my pantry and there's no pre-marinating. Win win!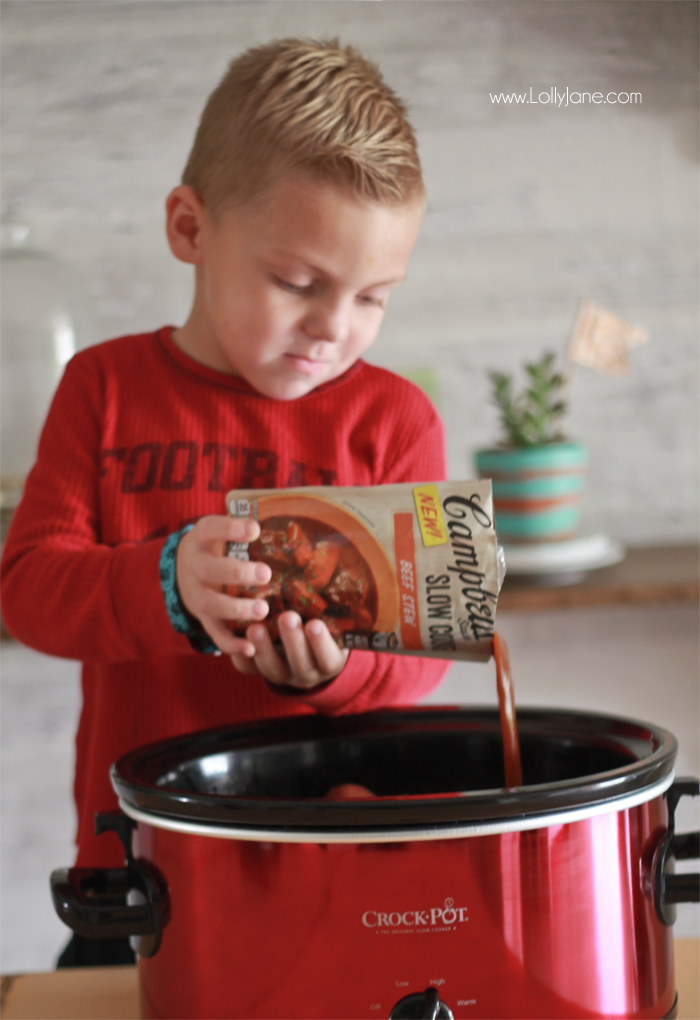 Slow Cooker Beef Stew Ingredients:
2 lbs. Beef Stew Chunks
Small Bag of Peeled Carrots
3 Large Potatoes or 12-13 Dutch Potatoes
Handful of Baby Onions, Peeled
2 Stalks Celery, Chopped
Slow Cooker Beef Stew Sauce
Directions:
Layer ingredients in crock pot.
Pour Beef Stew Sauce over ingredients.
Set on high for 3-4 hours (or low 7-8 hours) or until potatoes are tender.
Serve with biscuits (optional) and enjoy!
The only side you'll need with this packed meal is fresh cornbread or biscuits!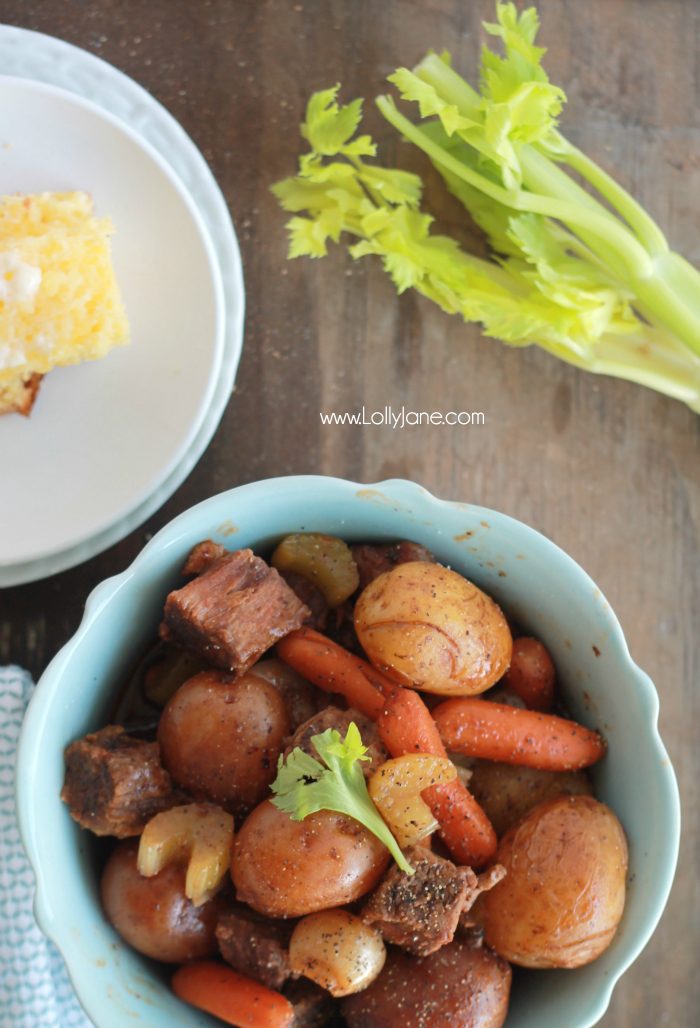 Not only are CSCS's great for every day meals like this one but they are awesome for game day gathering with friends because they're dang delicious and seriously so easy to make. If you have 5 minutes of prep time, you need these as a staple in your pantry, promise!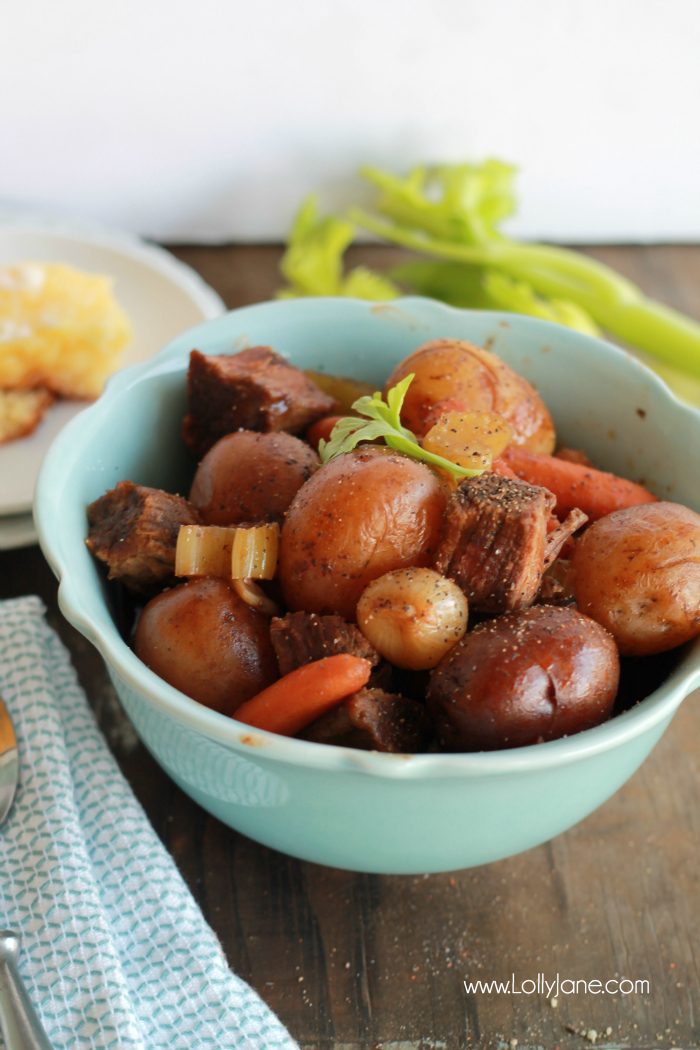 Try all 6 varieties of Campbell's Sauces: Tavern Style Pot Roast, Apple Bourbon Pulled Pork (check out the sandwiches we made with this pouch!), Beef Stew, Southern BBQ, Sweet Korean BBQ and Hawaiian Pork. If you can't decide on what flavor you want to try first, no sweat! Campbell's is doing a month long promotion that features a recipe "Playbook" generator to help narrow down your own dinner dilemma and, rumor has it you can snag a coupon while you're there. 😉
"Campbell's – Made for Real, Real Life" | This is a sponsored post written by me on behalf of Campbell's Slow Cooker Sauces for IZEA. All opinions are, as always, 100% mine.
Try all of our yummy dinner ideas like our Apple Bourbon Pulled Pork,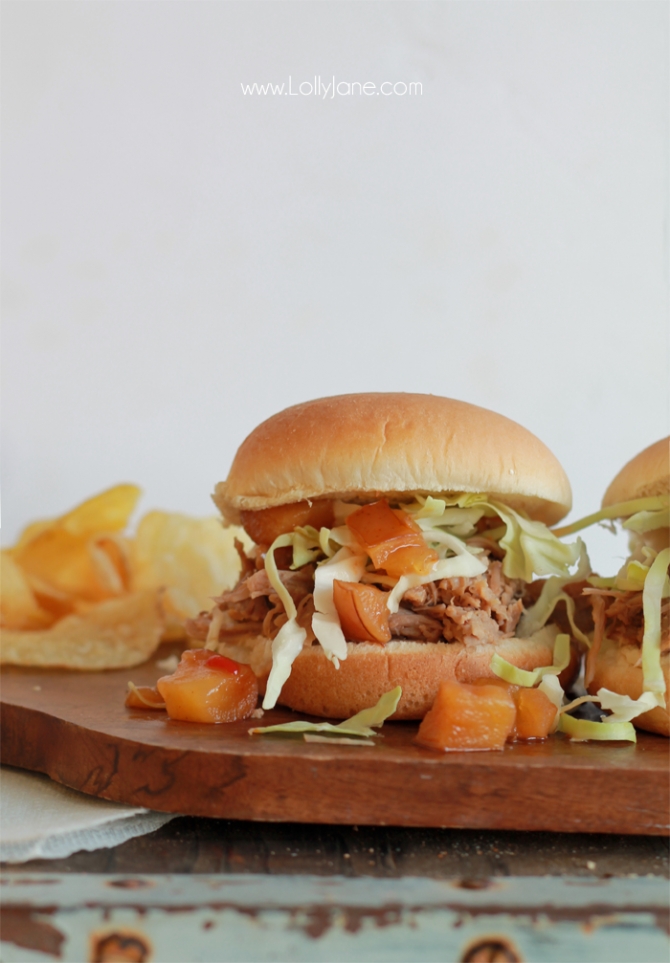 plus our 10+ easy crock pot chili recipes, mmm!