Love chocolate and peanut butter together as much as we do? our nutty bar cupcakes are a cinch to put together and the bits of crushed bars in the cake with creamy peanut butter frosting puts them over the top on the flavor scale!
Nutty Bar Cupcakes
During the summer of our junior high school years, our neighbor hired us to help with her paper route. Each morning, way before dawn, she would pick us up and we would sleepily climb in her car where a package of Nutty Bars would waiting for us in our seat. It was something we looked forward to help wake us up and perk up our mood! That is where our love of the chocolate + peanut butter combination started. Years later we still enjoy the taste of these bars… now in cupcake form?
Yes please!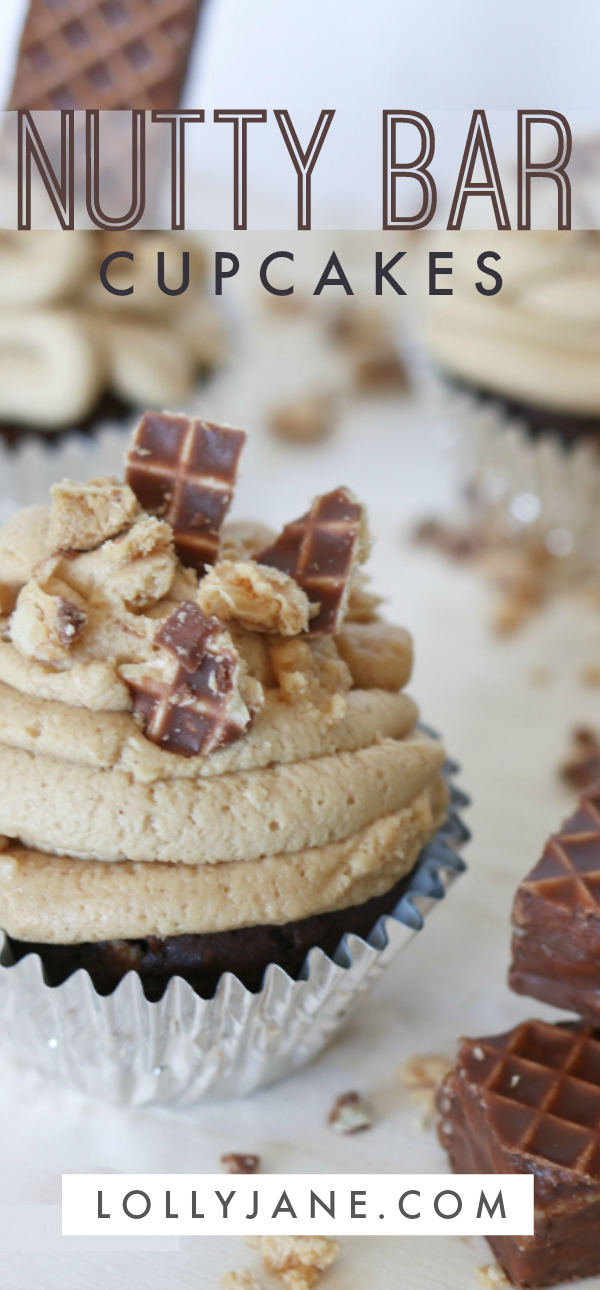 Ingredients to make nutty bar cupcakes
Making these nutty bar cupcakes is a breeze and other than the actual bars, you'll likely have the rest of the ingredients on hand.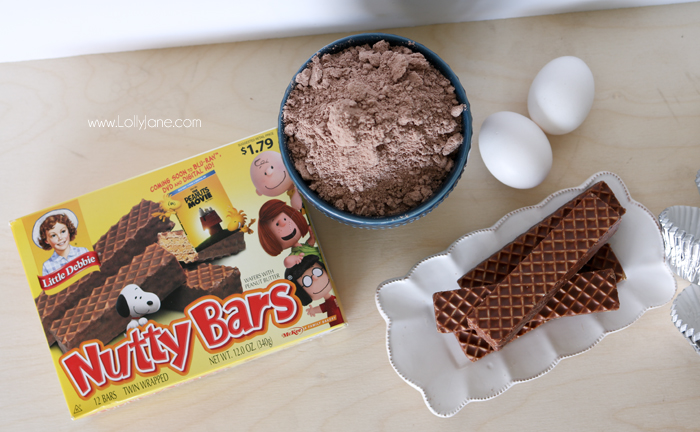 Nutty bar cupcakes:
Chocolate cake mix

(6) Nutty Bars

3 eggs

1/2 C. oil

1 C. water
Peanut butter frosting:
1 C. creamy peanut butter
2 C. confectioners sugar
3 Tbs. Milk (or as needed)
How to make nutty bar cupcakes
I love this recipe because there is nothing fancy to it, just toss ingredients in and blend!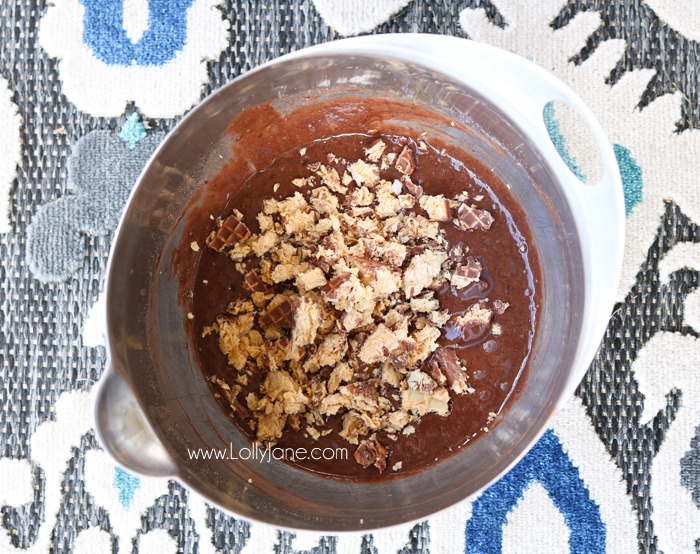 Directions for cupcakes:
Mix cake batter according to box directions for cupcakes.
Crush 4 Nutty Bars for mix, reserve 2 crushed bars for topping.
Mix 4 crushed bars into cake batter.
Bake as cupcakes according to box directions.
Once completely cool, spread or pipe peanut butter frosting on top.
Directions for frosting:
Place the butter and peanut butter into a medium bowl, and beat with an electric mixer.
Gradually mix in the sugar, and when it starts to get thick, incorporate milk one tablespoon at a time until all of the sugar is mixed in and the frosting is thick and spreadable.
Beat for at least 3 minutes for it to get good and fluffy.
Once cupcakes have completely cooled, spread or pipe peanut butter frosting on top.
Garnish with remaining crushed Nutty Bar.
I like to under bake mine just a smidgen so the cupcakes stay moist. When you remove them from the oven you can see the bits of wafer peeking through and parts of peanut butter… yum!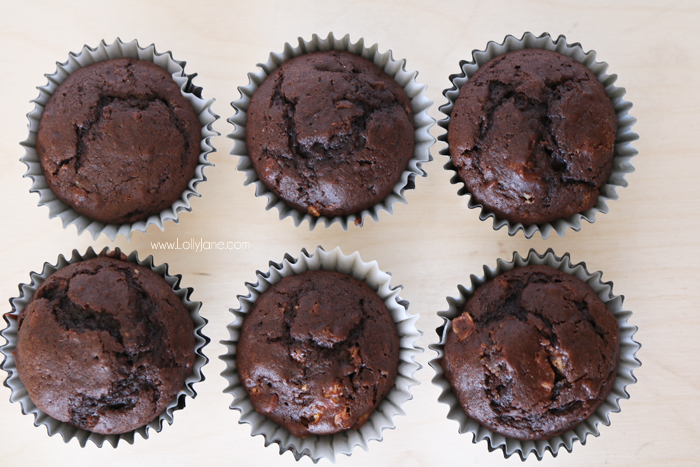 Confession: I am too cheap to purchase fancy piping equipment so instead I fill a plastic baggie with frosting and snip a corner to use as a piping bag. It gets the job done!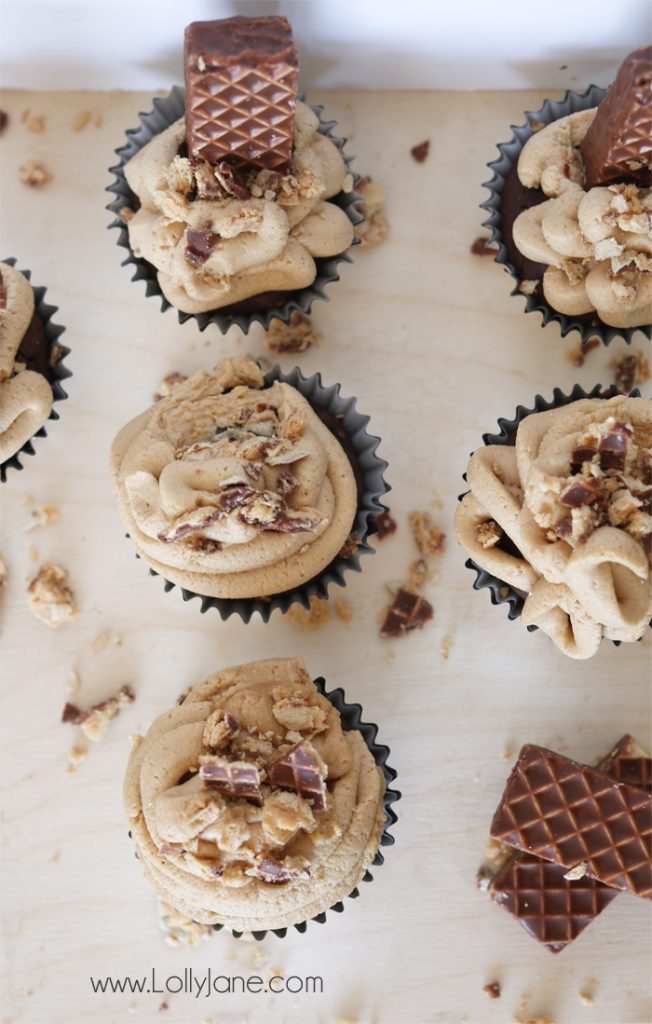 For this batch I applied the frosting in different directions per cupcake but garnished each one with crushed Nutty Bar; I think they look so fun all mismatched! Taking a bite into this cupcake made me feel nostalgic and brought me back to those early morning drives with the smell of freshly printed newspaper.