pumpkin chocolate chip cookies
Hi friends,its Aimee from Like Mother, Like Daughter here visiting again here to share a delicious pumpkin chocolate chip cookie recipe with you!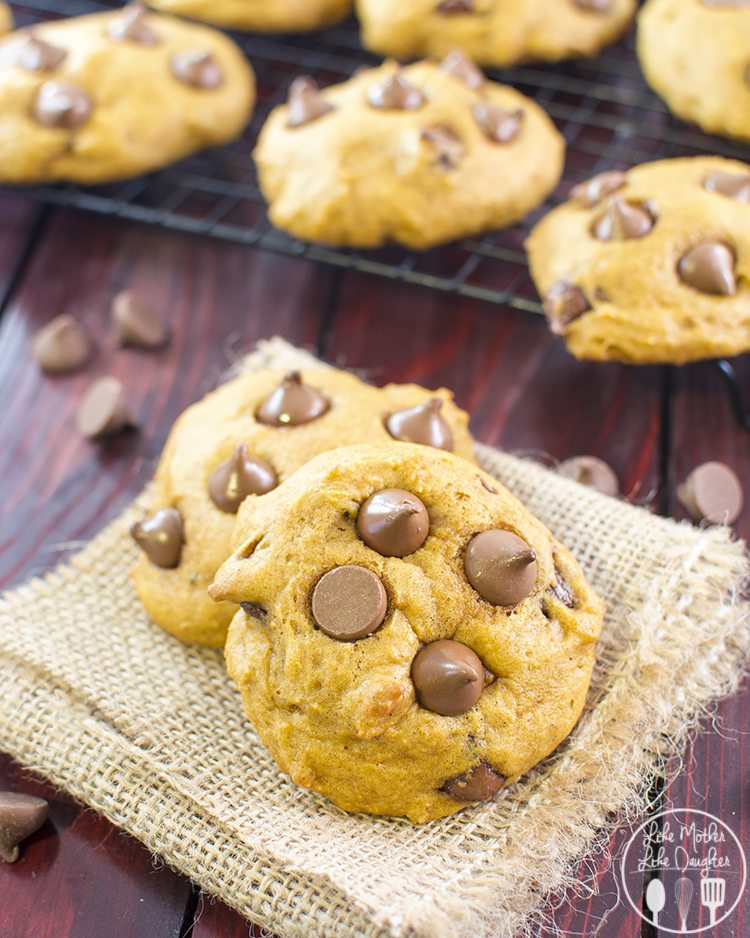 Although pumpkin season can start as early as September, I like to drag it on and let it last late into November or December even. One of my favorite pumpkin desserts is pumpkin chocolate chip cookies. And these cookies completely fit the bill. I like my pumpkin chocolate chip cookies nice and soft and cakey and full of lots and lots of chocolate chips.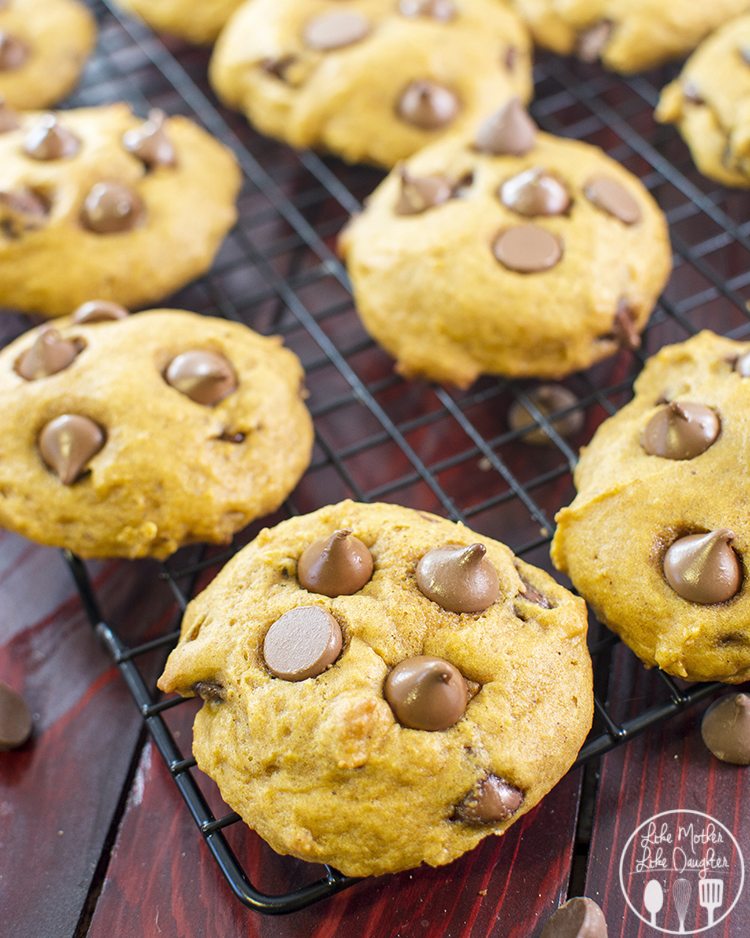 Pumpkin Chocolate Chip Cookies
Easy and flavorful pumpkin chocolate chip cookies.
Ingredients
1 15

oz

can pumpkin

½

cup

applesauce

½

cup

vegetable oil

2

eggs

2

tsp

vanilla

2

tsp

milk

4

cups

flour

4

tsp

baking powder

4

tsp

baking soda

1

tsp

salt

2

cups

sugar

2

tsp

cinnamon

½

tsp

nutmeg

½

tsp

ground cloves

2

cups

chocolate chips
Instructions
1. Preheat your oven to 375 degrees.

2. Combine your pumpkin, applesauce, oil, eggs, vanilla and milk in a large bowl. Set aside.

3. Mix together your flour baking powder, baking soda, salt, sugar, cinnamon, nutmeg and cloves in a medium sized bowl.

4. Dump all your dry ingredients into your wet ingredients and fold them together.

Stir in your chocolate chips.

5. Scoop about 2 TBS of cookie dough onto a prepared baking sheet at a time, about 8 on a sheet.

6. Bake in the preheated oven for 10-12 minutes.

7. Move cookies to a cooling rack to cool completely.
What's your favorite pumpkin dessert? I think you'll really love these pumpkin cookies.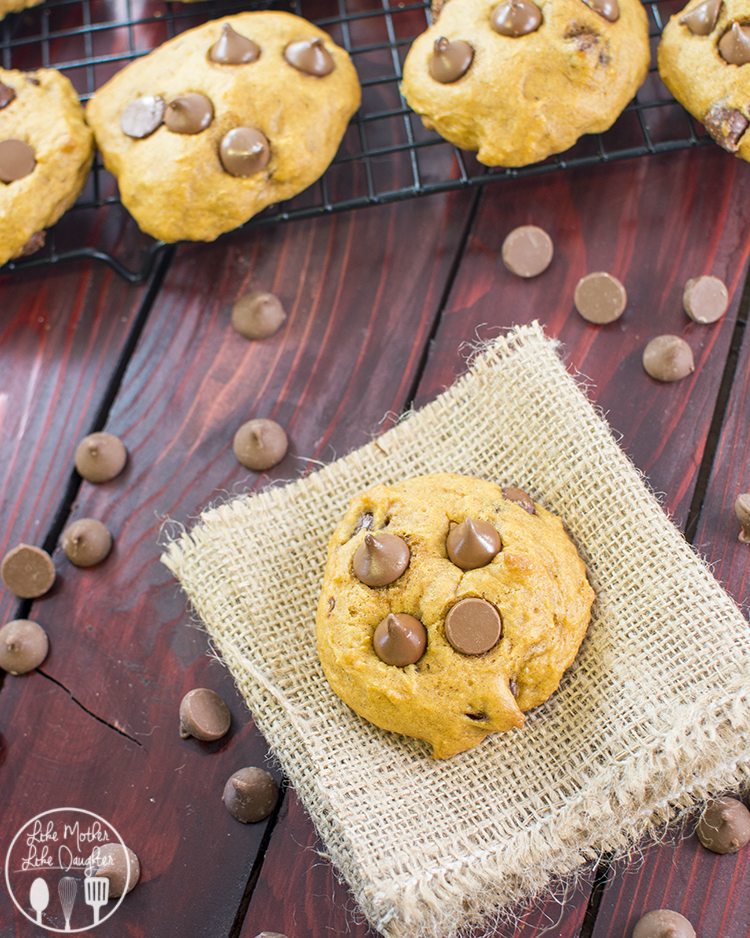 If you like these pumpkin chocolate chip cookies then I think you'll like my Chocolate Chip Pumpkin Muffins and Pumpkin Snickerdoodles: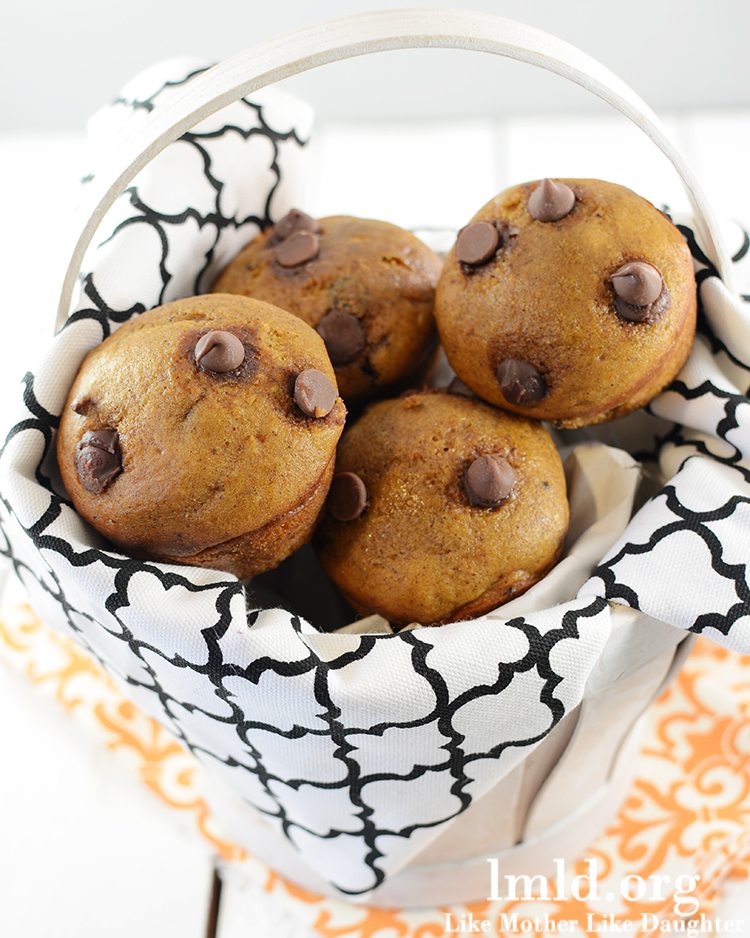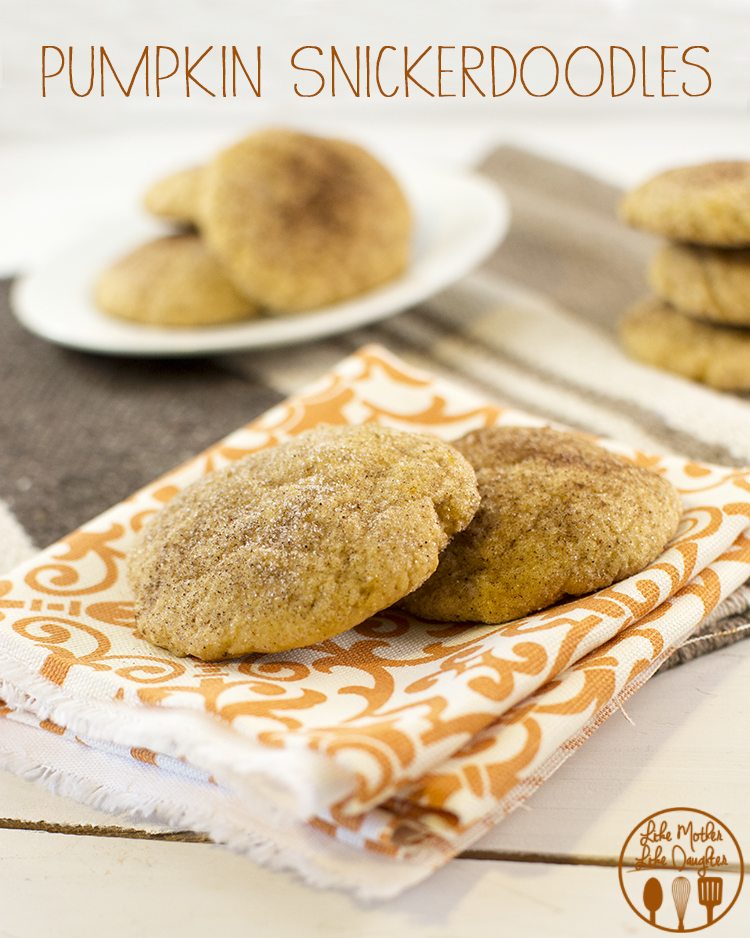 Blog | Facebook | Twitter| Pinterest | Instagram | Google+
A big thanks to the talented Aimee for being here again! We love all of her tasty recipes! You can see our own pumpkin recipe like our pumpkin spice cinnamon chip trifle, pumpkin snickerdoodle bread, frosted pumpkin cupcakes or our pumpkin cheesecake.