Cinnamon Pebbles choco taco
This post is sponsored by Post in collaboration with Pebbles. All ideas and opinions are our own.
Here in Arizona there are 2 foods that are served heavily year round: ice cream and tacos. Some smarty pants made a taco, dessert style, years ago and we were lucky enough to grow up enjoying them occasionally. We've decided to recreate this popular treat, cinnamon style… and yes, you'll probably want to add this to your weekend plans! Introducing the Cinnamon Choco Taco: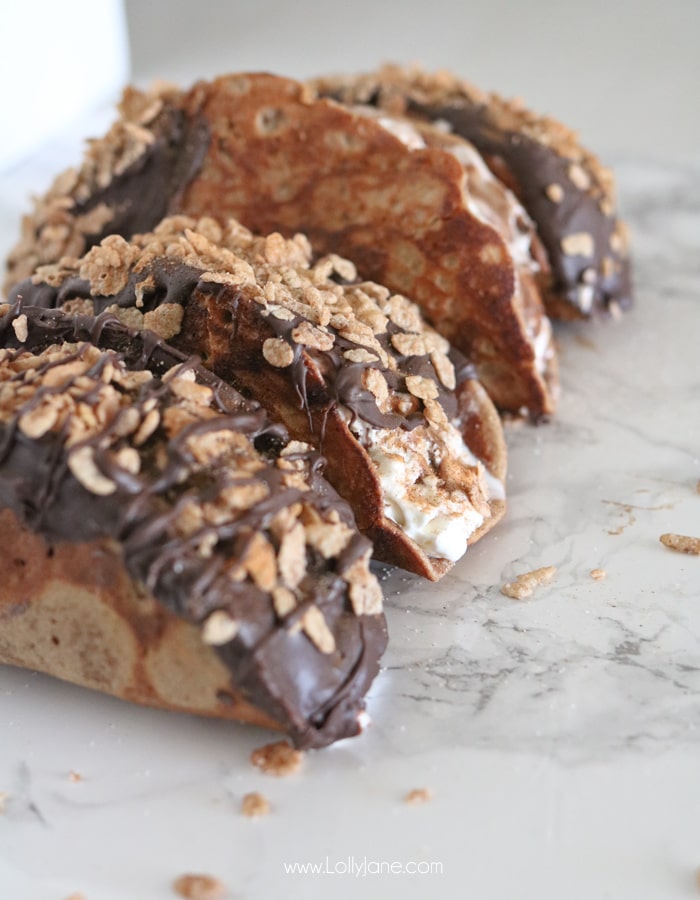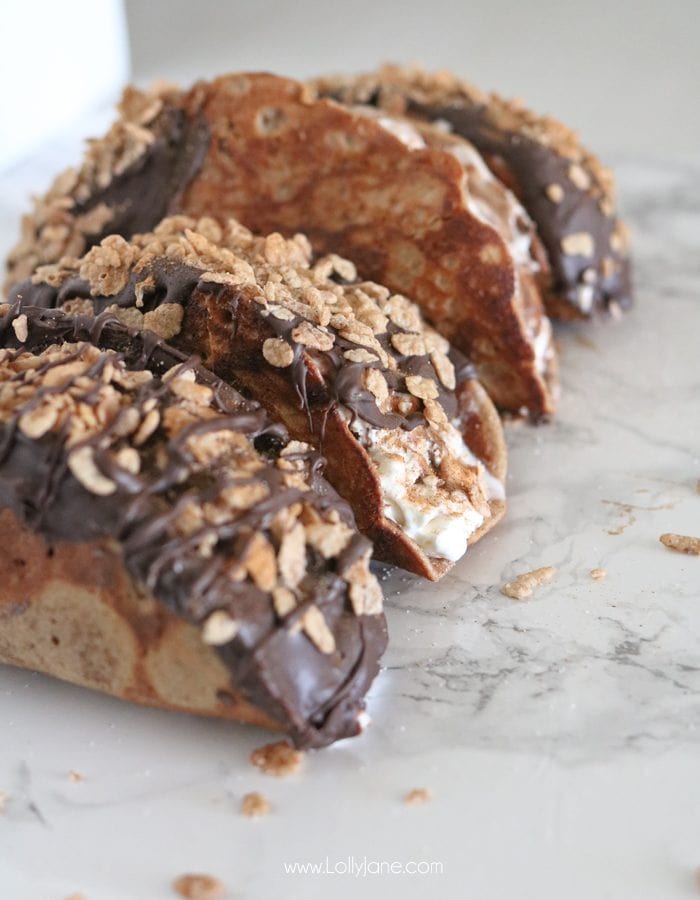 This dessert taco is perfect for the littles to help make and enjoy OR pile on extra sweet and crunchy toppings for the adults. Either way, it is seriously GOOD!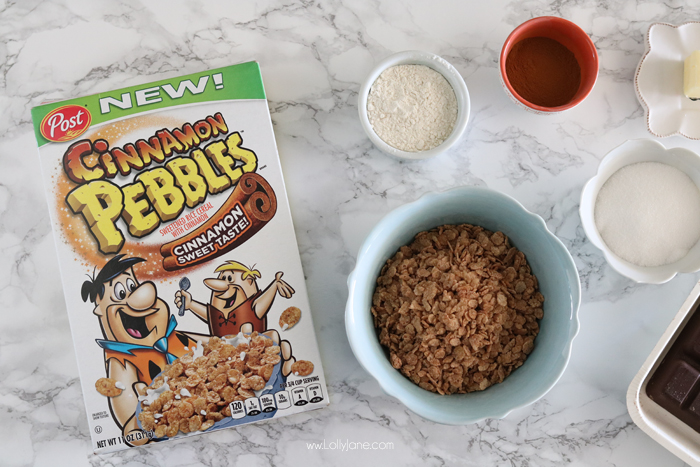 To get started you'll need our favorite ever cereal, Cinnamon Pebbles, then a handful of ingredients you probably have in your pantry.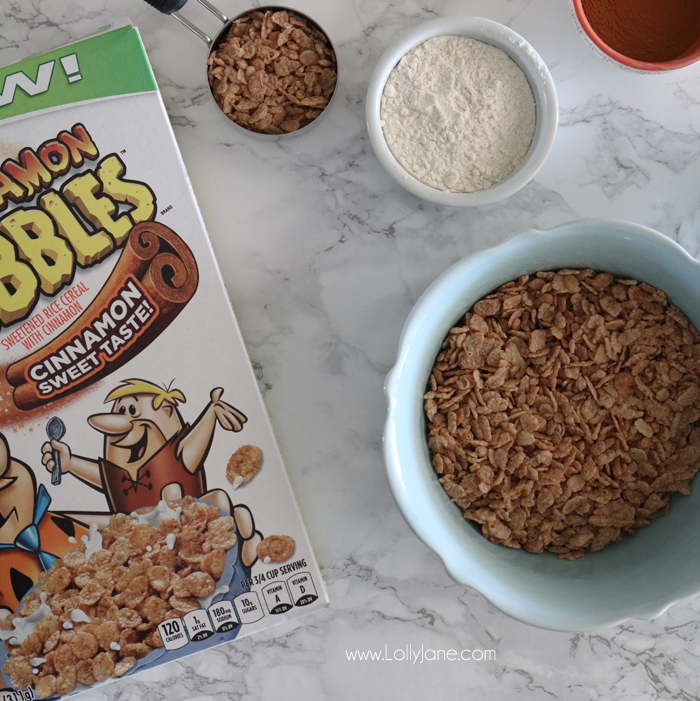 This is a recipe for beginning bakers as the instructions are simple and there are no fancy kitchen gadgets to use.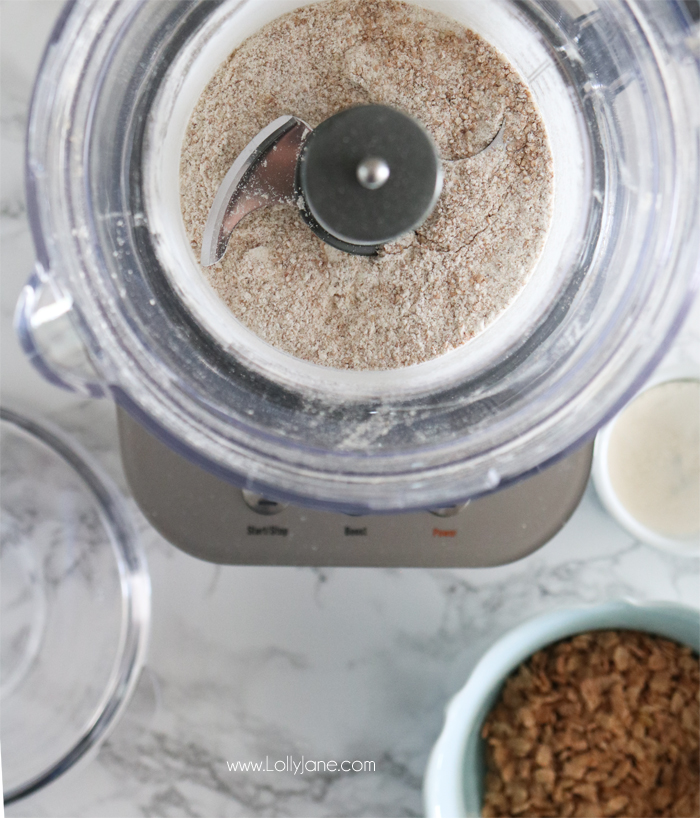 We ground up our Cinnamon Pebbles in my food processor BUT if you have a baggie and a rolling pin, BAM! Same result, just a bit more elbow grease. 😉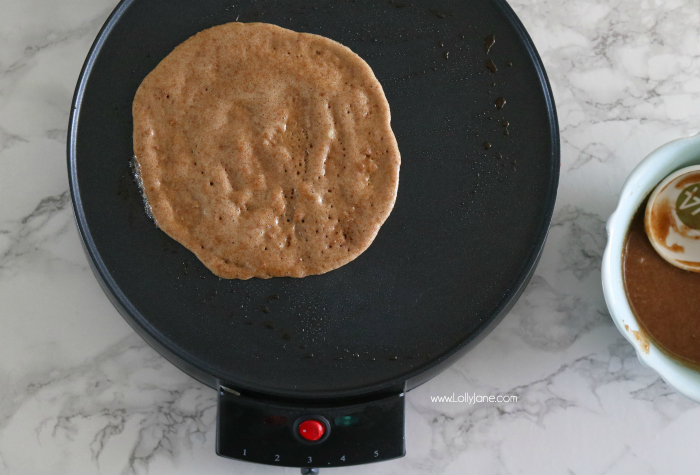 Follow the instructions below but note that you don't have to use a fancy waffle cone maker or a crepe maker for the taco shell, a skillet on your stovetop works just as well!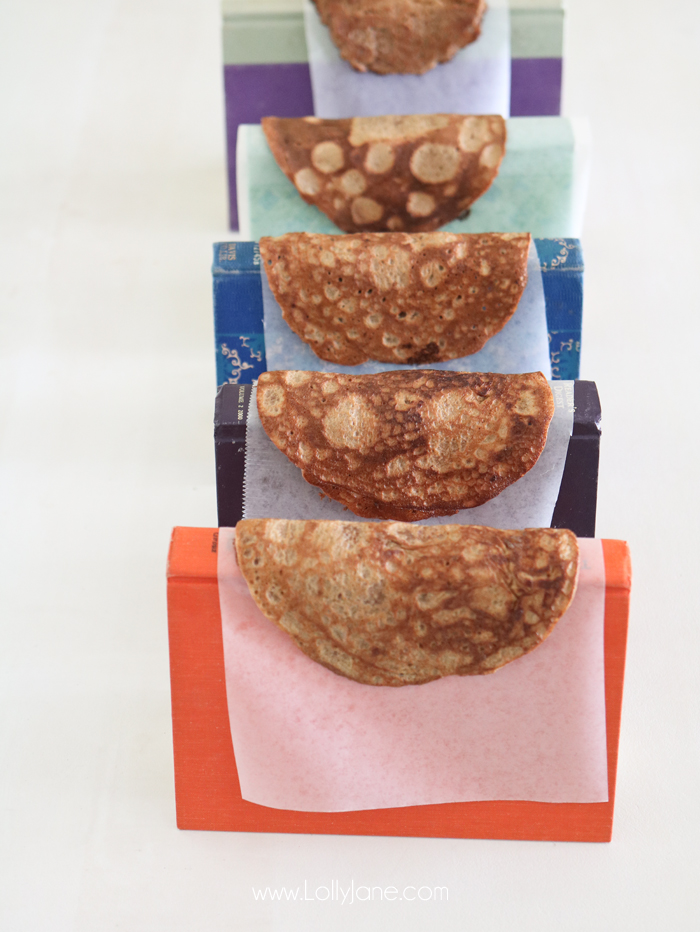 Tip to letting the taco shell harden in a taco form without using taco forms is to simply lay a piece of wax or parchment paper on the binding of a book and let sit until taco form has taken place! (About 30 minutes.)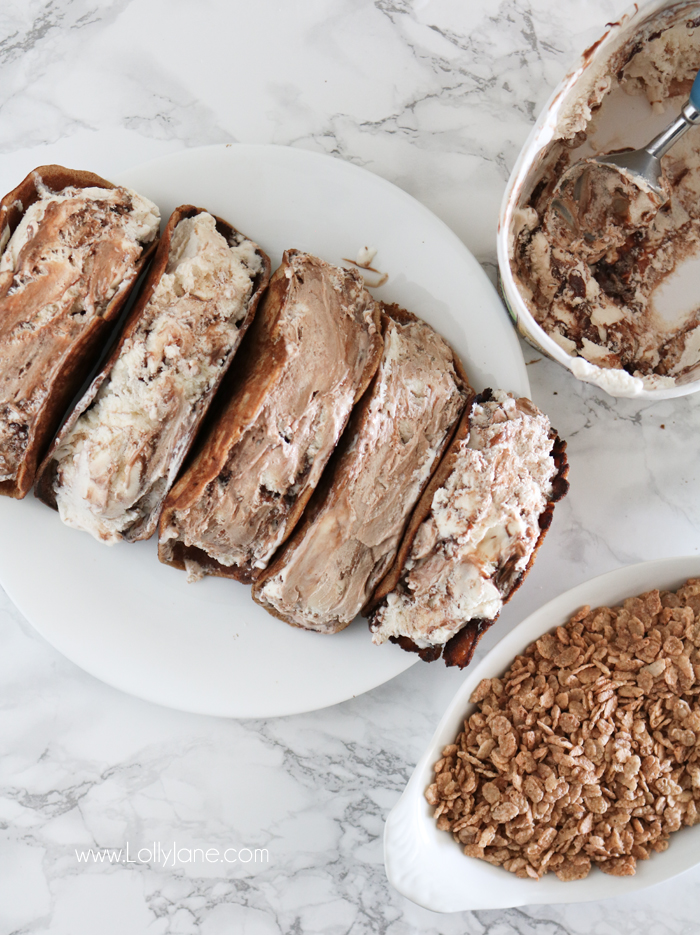 Take a look at the whole recipe below… you can't go wrong as it is SO easy! We've included a few tips to make sure your Cinnamon Choco Taco's are fool-proof as well. 😉
Cinnamon Choco Tacos:
2 tbsp. butter
2 eggs
1 tsp. vanilla extract
¼ tsp. salt
½ cup sugar
1/4 cup all-purpose flour
1/4 cup crushed Cinnamon Pebbles crumbs
1 tbsp. cinnamon
Topping:
6 cups marble swirl ice cream
1/2 cups Cinnamon Pebbles
Melted chocolate
1 tbsp. cinnamon sugar mixture
Instructions:
Preheat skillet (we used a crepe maker).
In a medium bowl, whisk the eggs, vanilla and salt. Set aside.
In a separate medium bowl, combine the sugar, flour and Cinnamon Pebbles powder. Fold the flour mixture into the egg mixture just until blended. Do not over-mix.
Spoon about 2 tablespoons of the batter onto the center of the preheated crepe maker. Cook for 1-2 minutes, depending on desired crispness.
Remove the taco and drape over a book spine. Allow to cool completely.
Repeat with remaining batter.
Once the tacos are cooled, fill with ice cream then wrap in tin foil and place in freezer to firm up, (about an hour.)
Melt chocolate according to directions.
Dip tacos or drizzle chocolate candy melts over the top of the tacos.
Immediately top with remaining Cinnamon Pebbles. Sprinkle cinnamon sugar mixture over tacos.
Place in freezer to set chocolate.
Tips:
Batter should be thicker than a crepe but not as thick as a pancake; don't overcook as you want taco to be pliable when filling with ice cream.
Warning: Overbaking will crack shell.
Make sure to let ice cream refreeze completely before adding melted chocolate.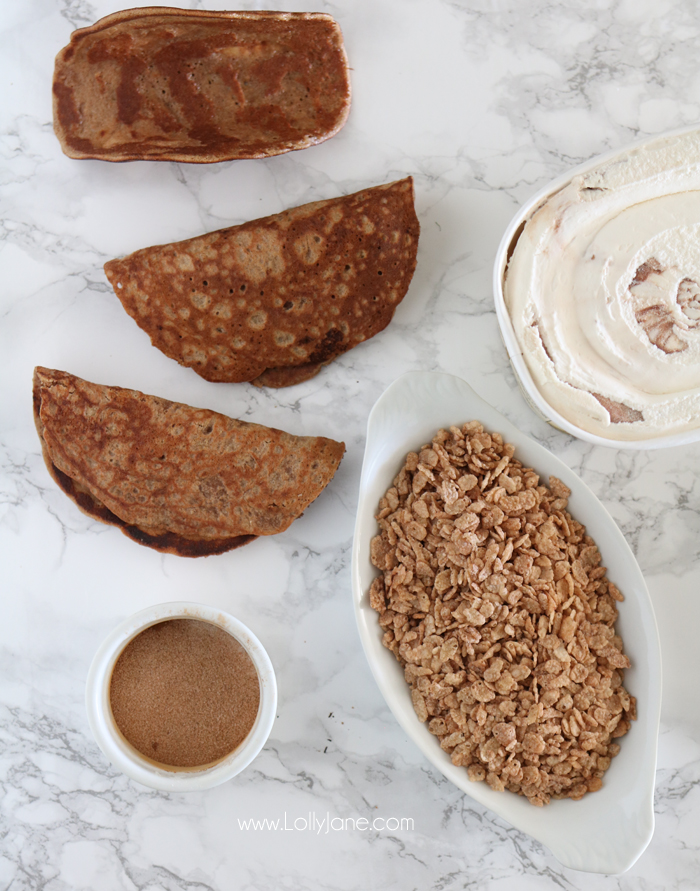 To make it even more cinnamon-y, we whipped up some cinnamon sugar and topped it off with a dash (or a dump, yum!) and it pulled the flavor of the Cinnamon Pebbles within the taco shell nicely.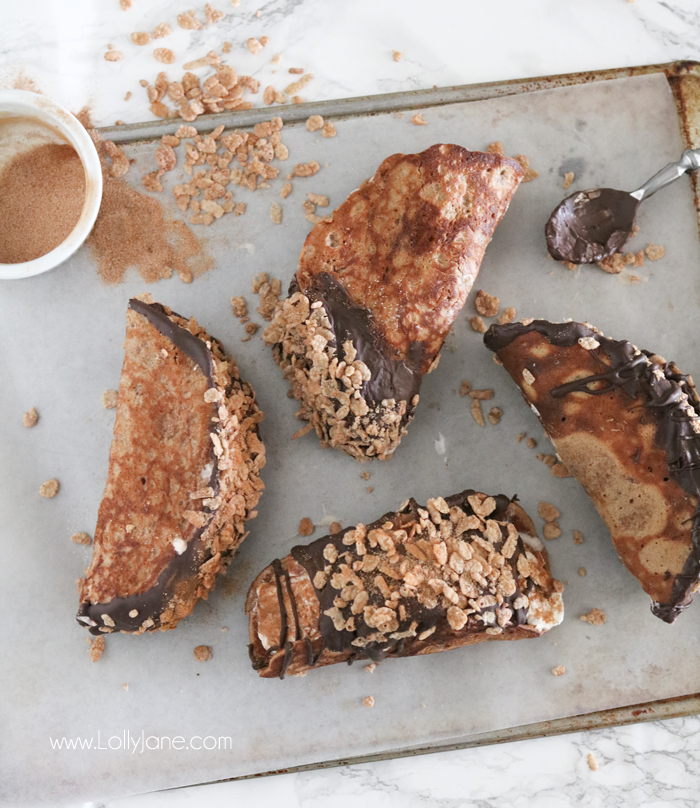 After dipping or drizzling chocolate, add some crisp texture with the Cinnamon Pebbles then dash (or douse) with cinnamon sugar.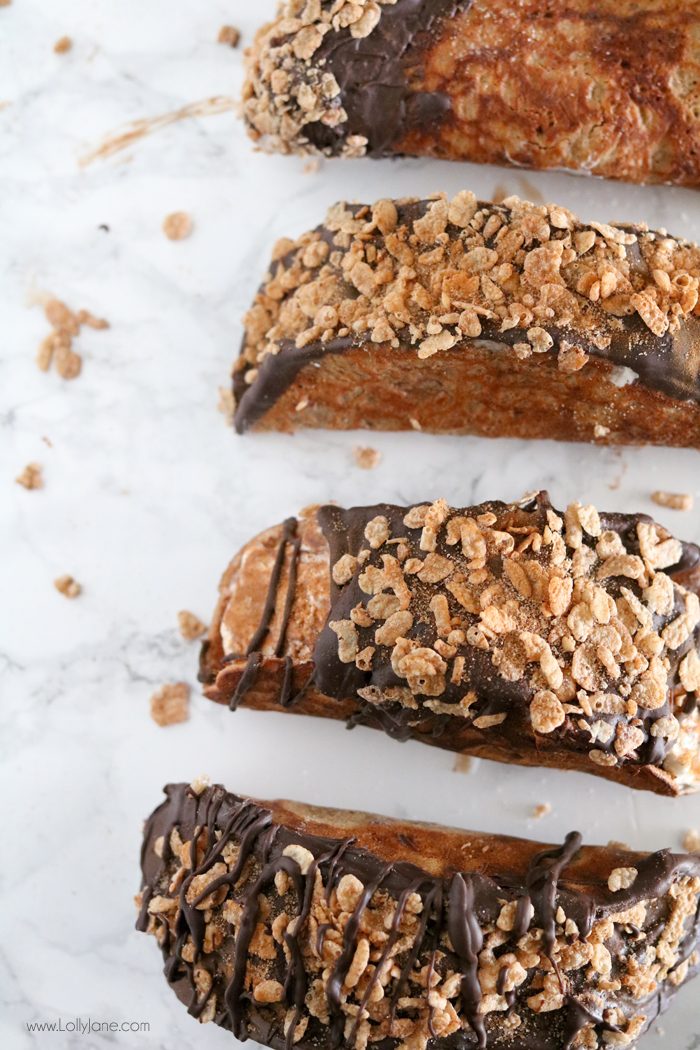 A triple dose of cinnamon? Yes, please!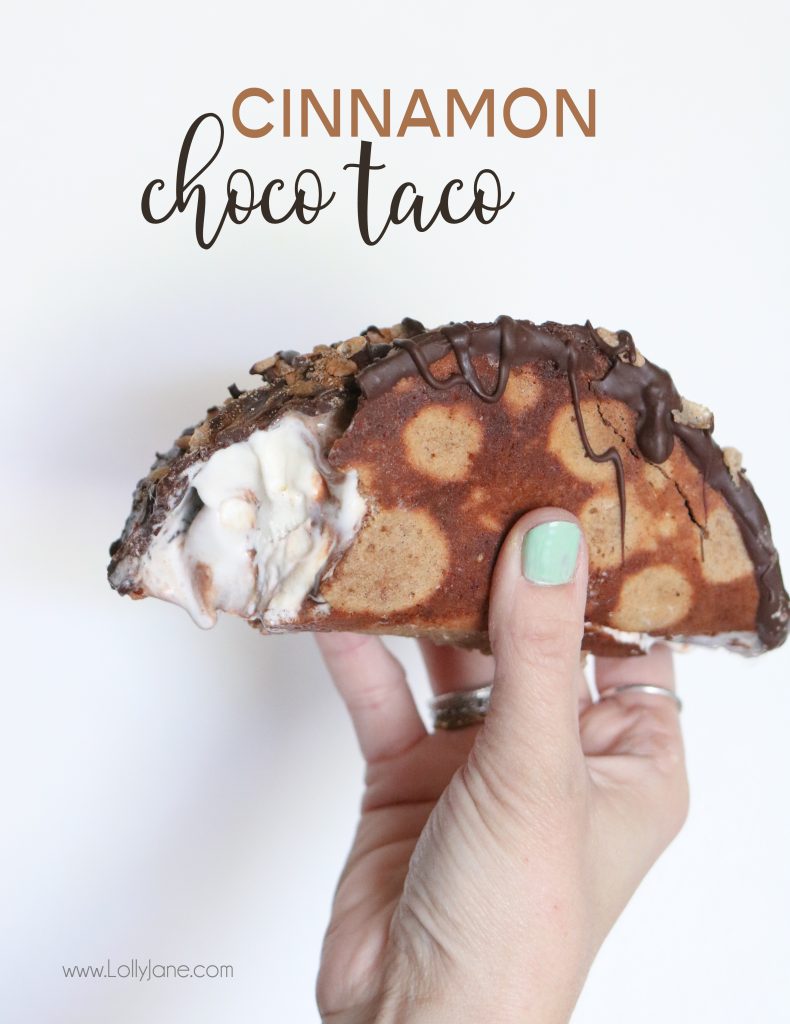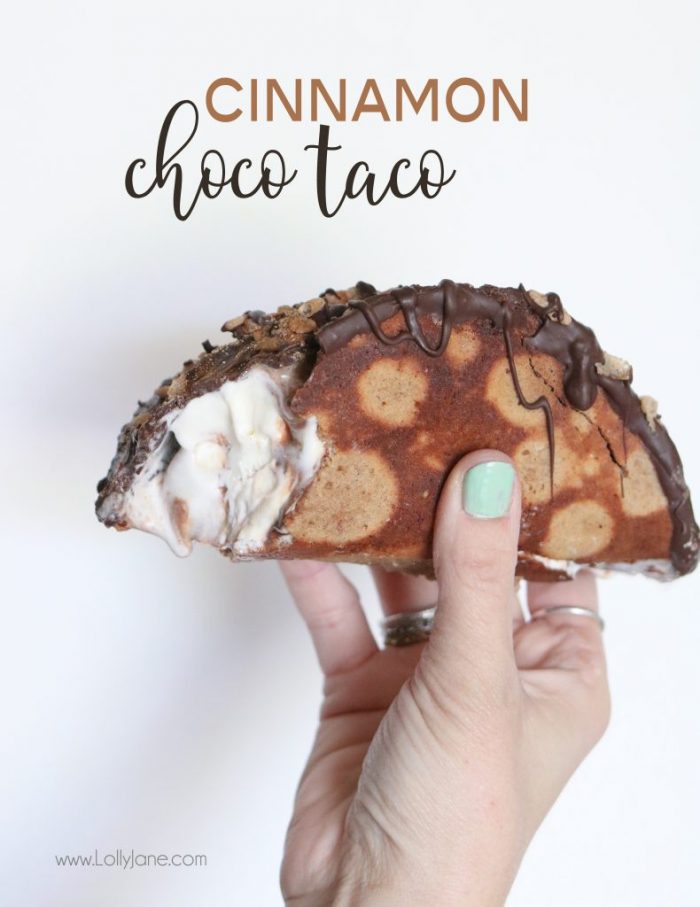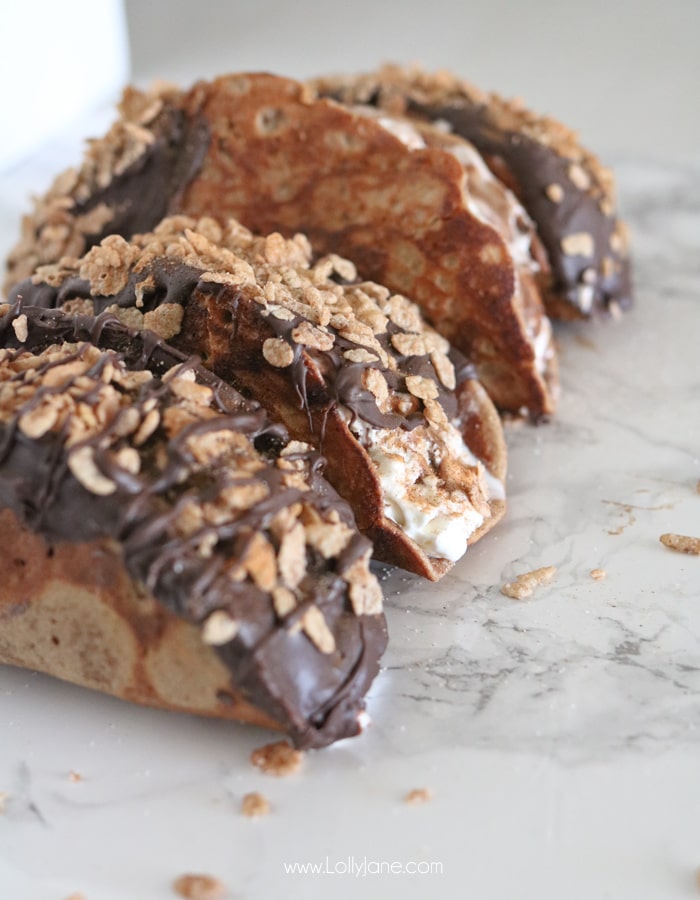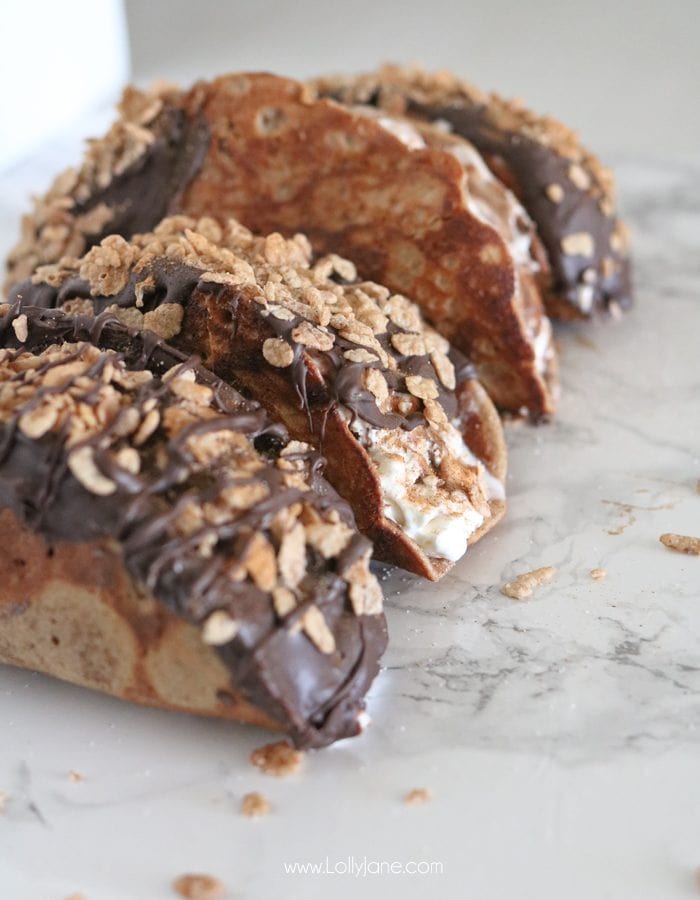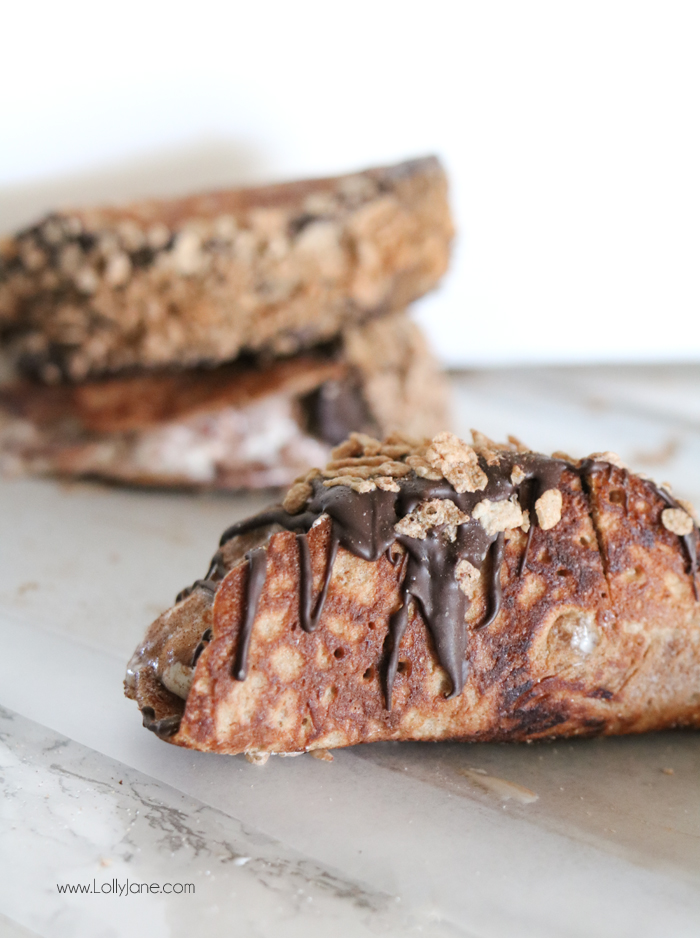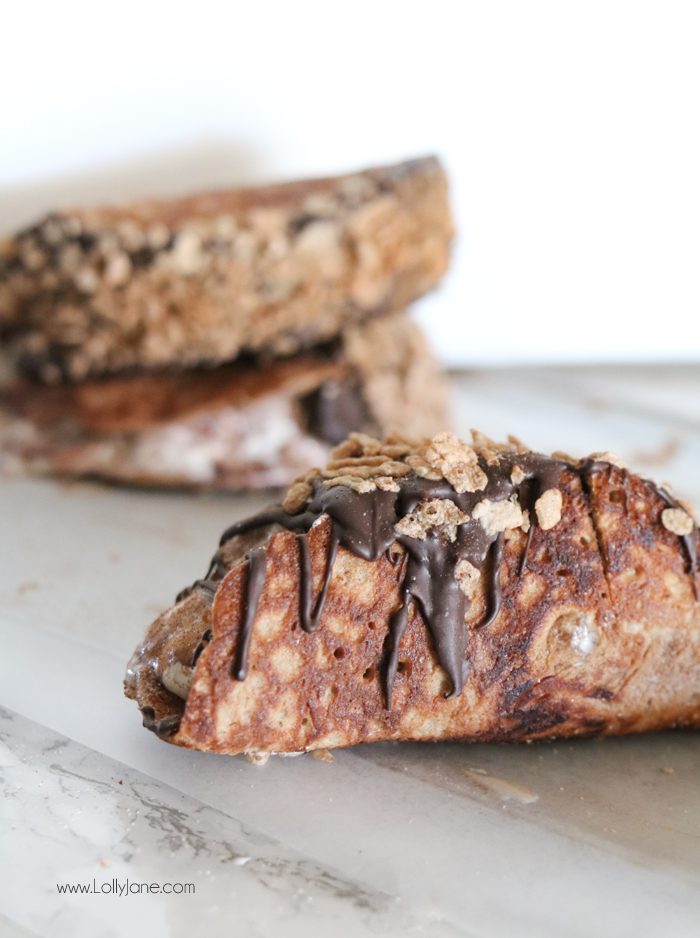 Big thanks to Post for challenging us today! Follow along with them on Twitter, Facebook and Instagram.

Save that cereal box, friends! You can upcycle it lickity split into the cutest succulent planters you've ever seen!