Love that school is back is sesh and only have 1 little one at home now during the day. This is a fun kid/toddler craft that I whipped up in no time yet entertained my little guy for a bit. We simply spruced up some old Easter eggs with items in our craft stash, filled them with beans and rice and viola! Monster shaker eggs were made!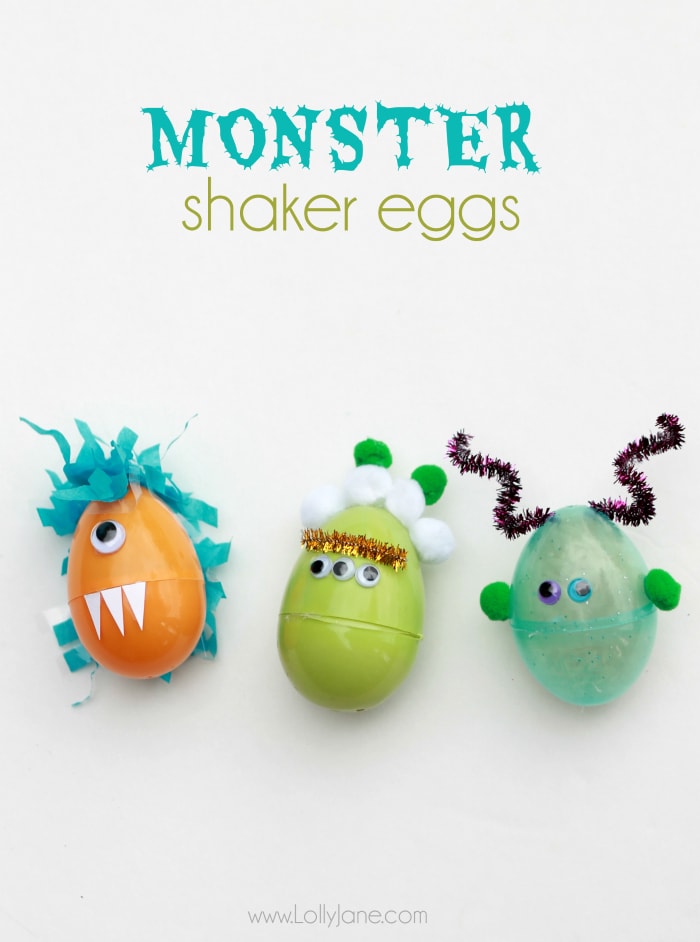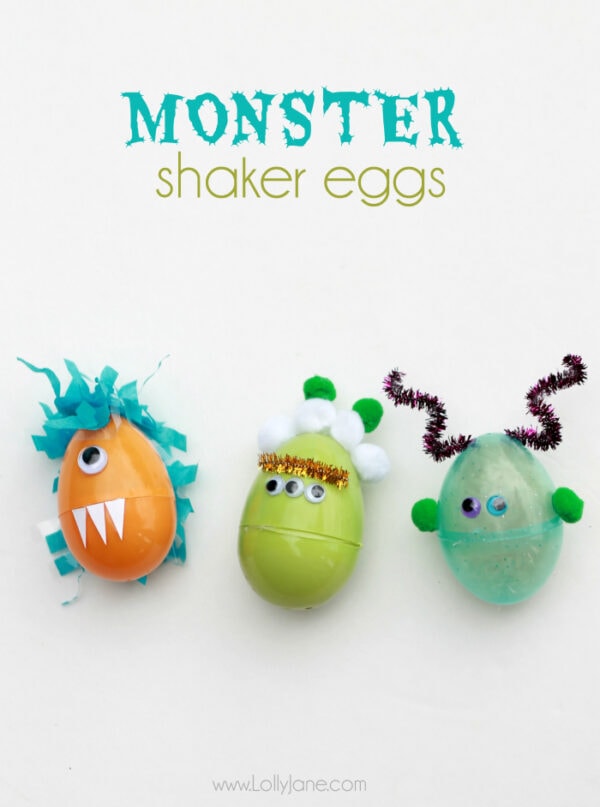 For this easy peasy DIY you'll need plastic Easter eggs, a handful of pinto beans, rice, a few googly eyes, some poms, pipe cleaner, crepe paper streamer and a little bit of this or that, (whatever is in YOUR craft stash.)
First things firsts, fill those eggs then seal them tight!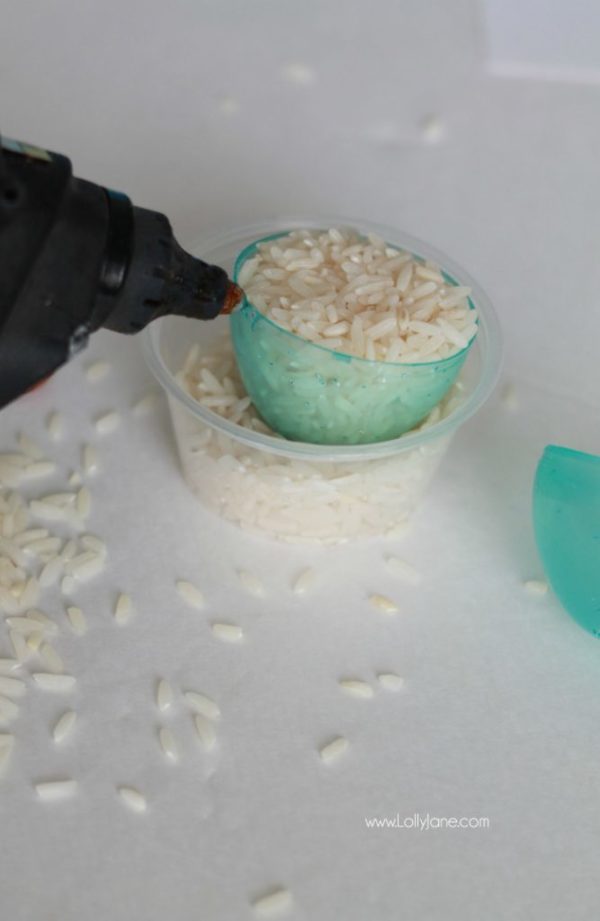 Once the glue is set, glue the googly eyes on so you know where the rest of your craft pieces will be placed. We just winged it and I let the littles tell me where they wanted what.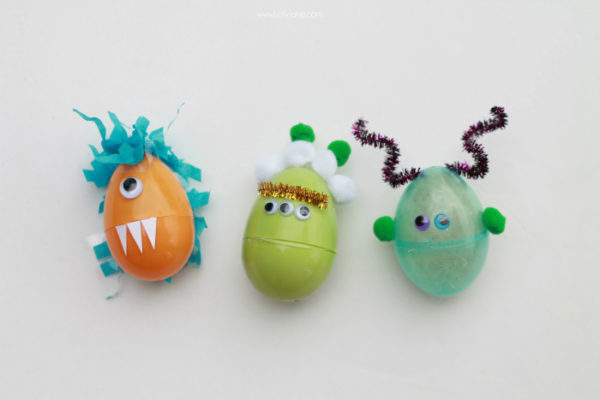 Once they're done being decorated, just let the kiddos shake shake shake! There will always be that one kid who squeezes too hard… (ahem, my nephew!) I had to super glue them shut after playtime with this one, lol! For our next batch of monster eggs I will super glue first then hot glue the little details on. 🙂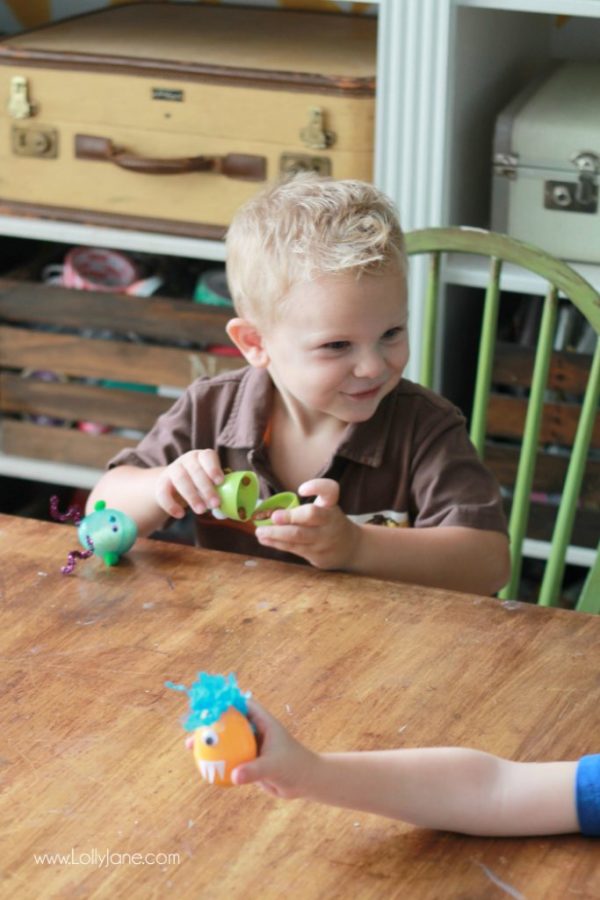 Take a look at more kid-friendly crafts like our snake socks or orange scented play dough!