Key Lime Pudding in a Jar
We were inspired by Yvonne's lime sugar cookies to hop on the lime dessert band wagon. Since we're on a health kick, we decided to use a little cashew milk instead of cow milk and love this yummy recipe! You will adore this light Key Lime Pudding in a Jar, it's easy to make and so much tastier and better for you than store bought pudding.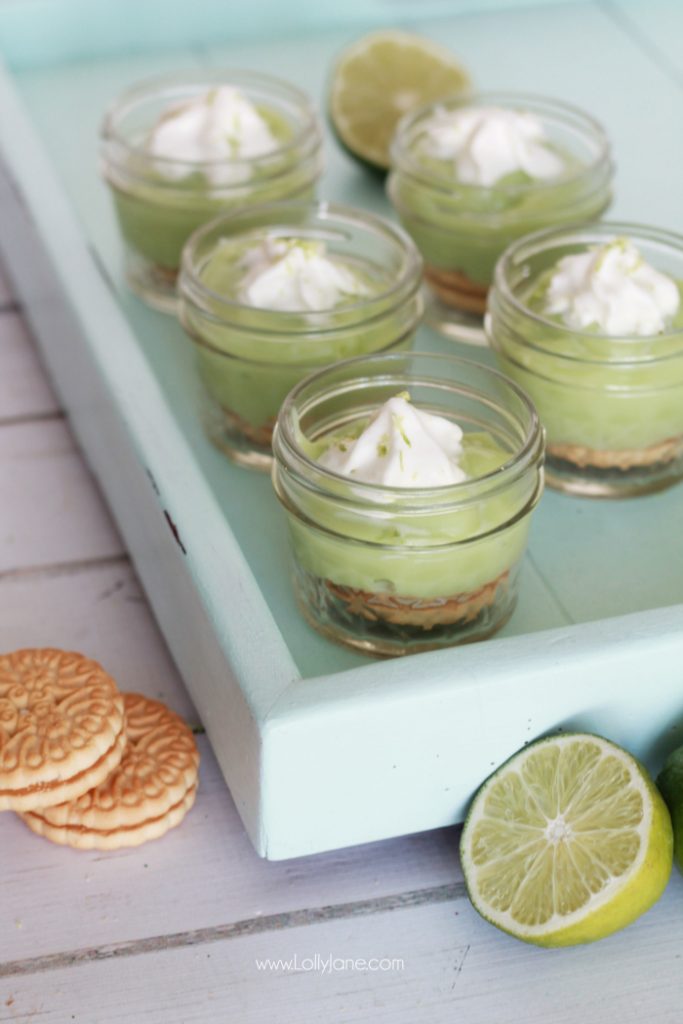 I found this recipe and adapted it to my cashew milk needs. I didn't want to heat up the oven so I opted for a no bake pudding in a jar but still had a fun base by adding simple vanilla cookies in the bottom. Such a quick dessert idea, my kids loved it!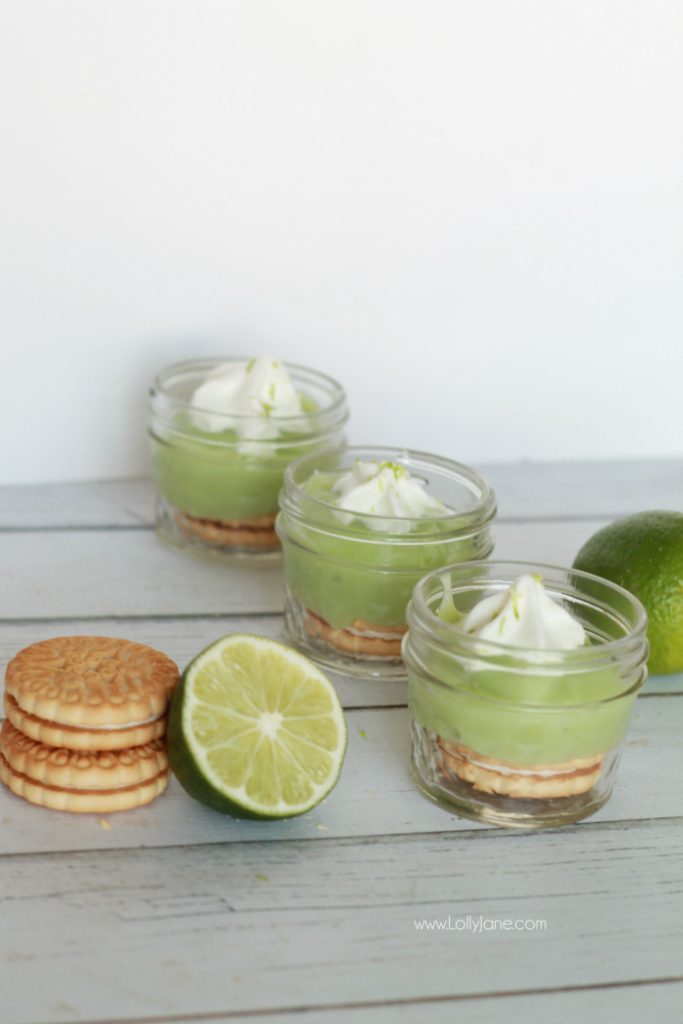 Ingredients:
1 cup sugar
2 1/2 cups cashew milk (divided, may use cow milk)
1/3 cup cornstarch
3 egg yolks
1/2 cup lime juice
3 Tbsp butter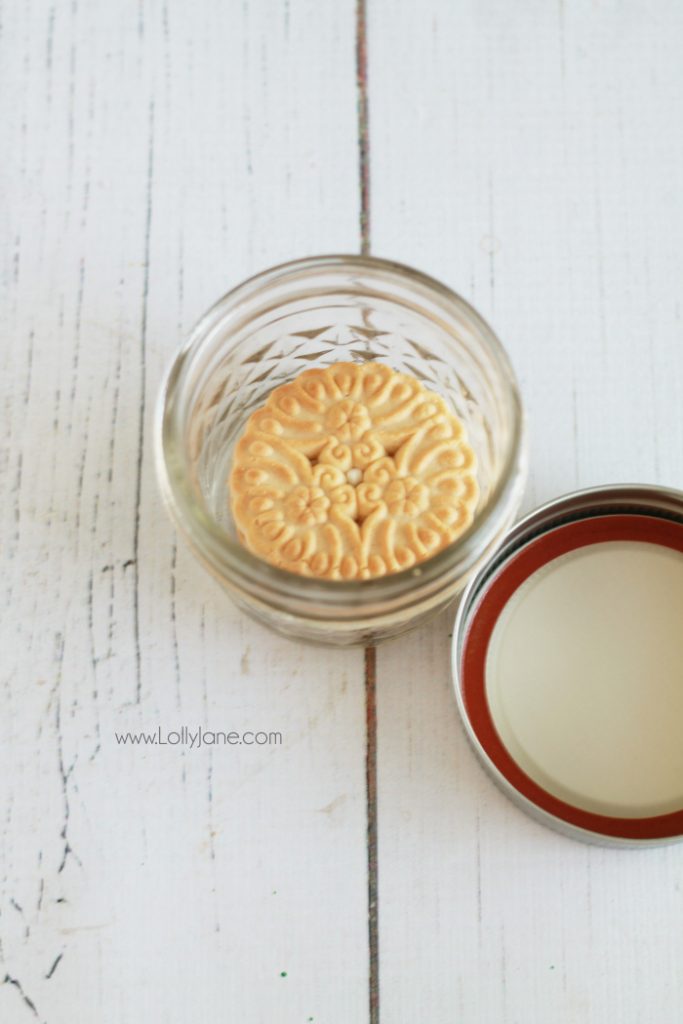 Directions:
In a small mixing bowl, begin by stirring together ½ cup milk, egg yolks, and cornstarch until well combined.
In a medium saucepan, combine 2 cups milk and sugar.
Stir over medium heat to warm the milk.
Take a couple of big spoonfuls (about 1 cup) of the warm milk mixture, and add it into the cornstarch and egg mixture. >>>Don't skip this step. This tempers the egg and prevents it from becoming a scrambled egg when adding it into the hot milk.
Pour the cornstarch and egg mixture into the warm milk, and stir quickly to combine well.
Continue to stir over medium heat until the pudding thickens and begins to bubble.
Turn off heat.
Add lime juice and butter. Stir until well combined.
Strain if necessary/desired to remove any lumps.
Chill for at least 2 hours and serve it cold.
Add cookie to jar, scoop 1/3 c of pudding on top of cookie.
Optional: Add whipped cream and lime shavings.
Note: This recipe will fill 12) 4 oz mason jars using 1/3 cup sized scoops.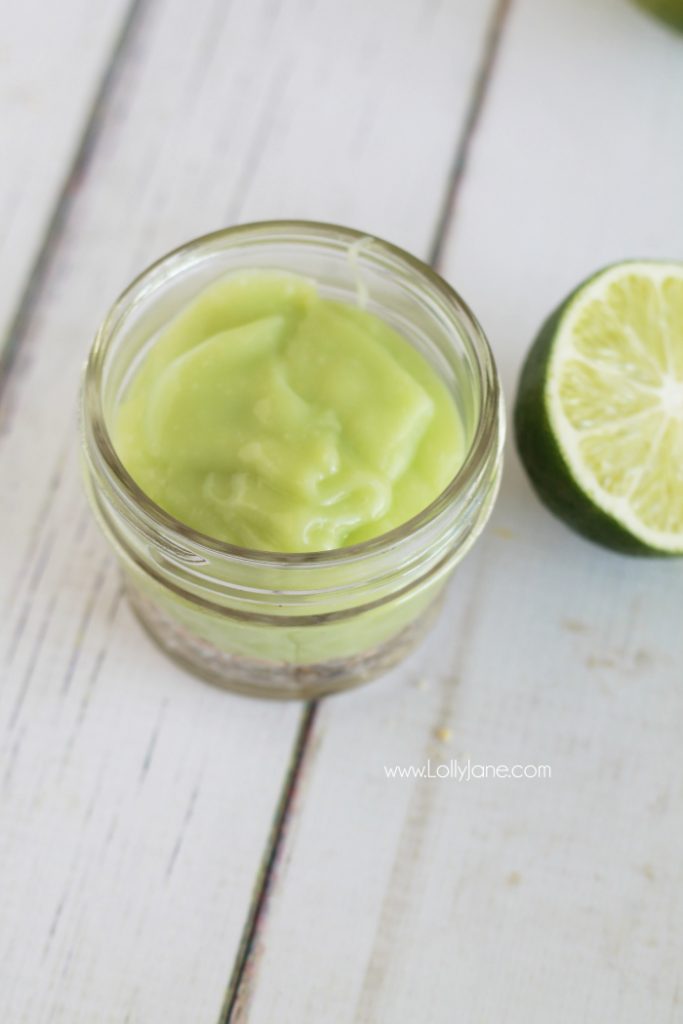 Aren't these so fun?? Think how cute they'll be during St. Patrick season too (: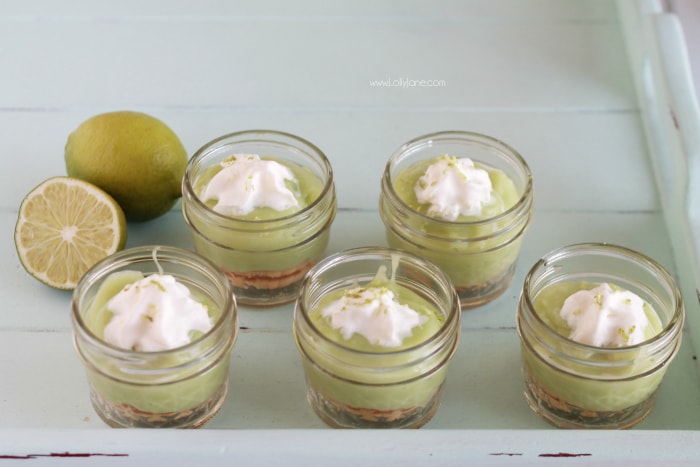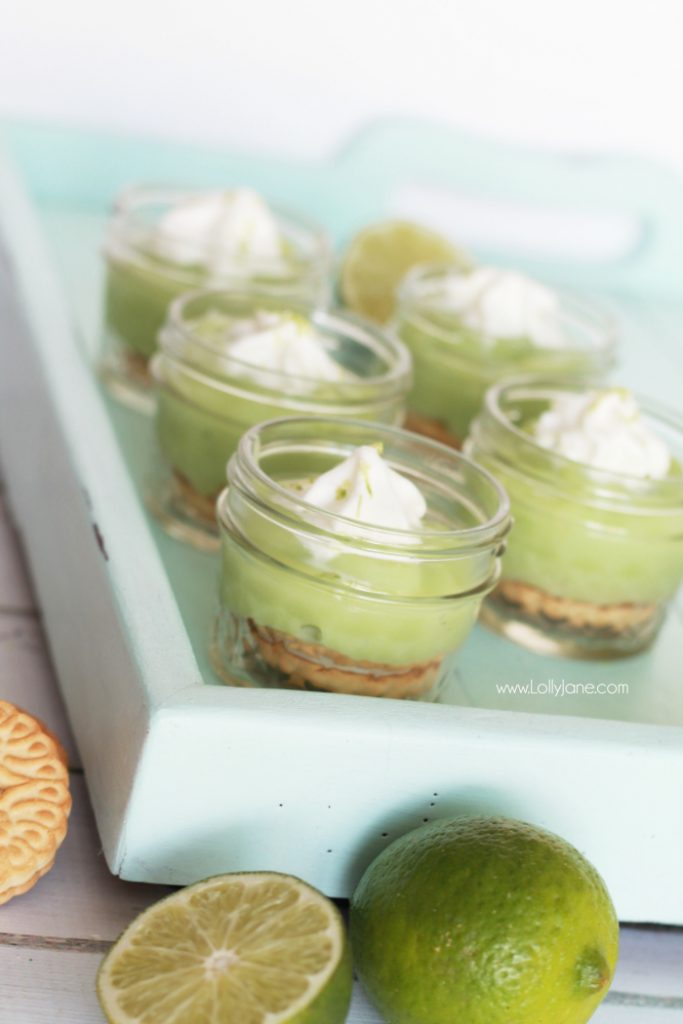 Check out all of our lime infused recipes like the yummy Swig inspired lime cookies we referenced,
this easy key lime pie ice cream,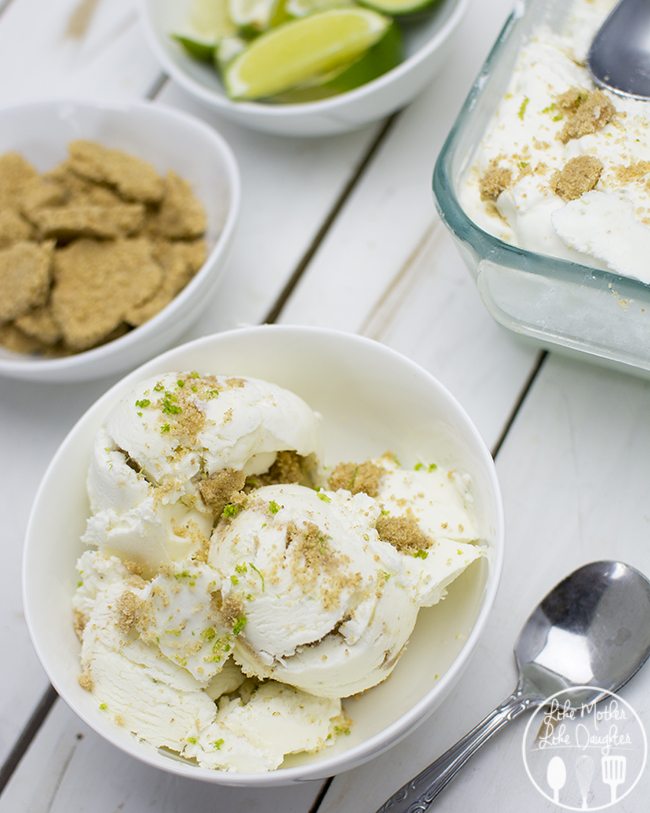 and these easy key lime pie cookies, mmm!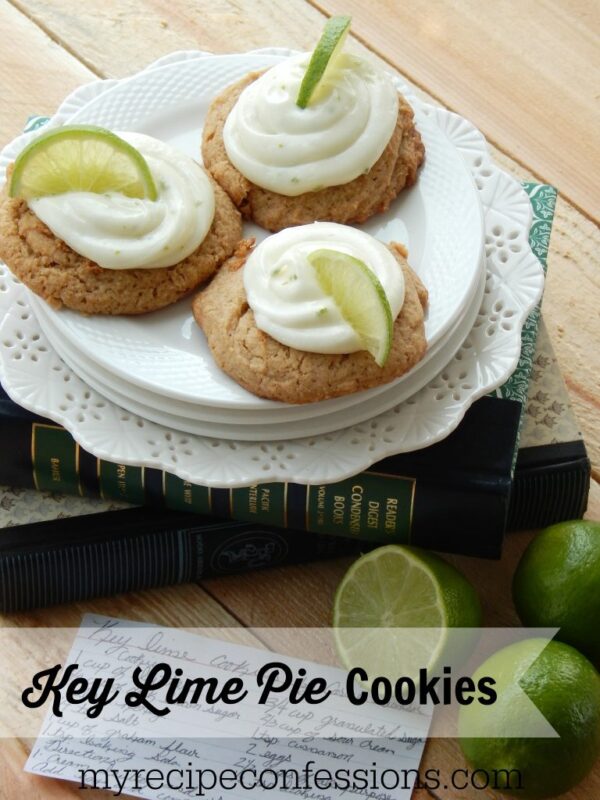 Bonus: these Chipotle Lime Chicken Skewers will rock your dinner!