Homemade Thin Mint Girl Scout Cookies
Did you procrastinate neighbor holiday gifts like I did? Wellll no worries, friends… we've gotcha covered with the EASIEST recipe for a yummy treat you can whip up in no time, girl scout cookie style!
I promise you'll love these knock-off Homemade Thin Mint Girl Scout Cookies!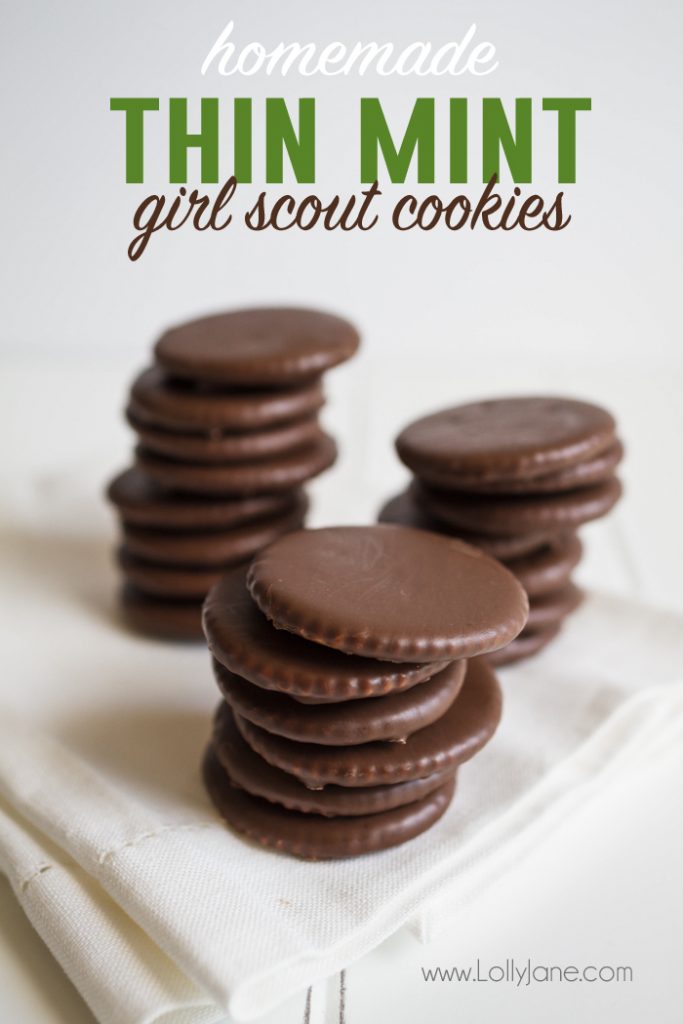 These bad boys taste JUST like Girl Scout cookies and all you need are TWO easy to find ingredients:
1 bag of Andes Chopped Mints, chopped
1 box Ritz Crackers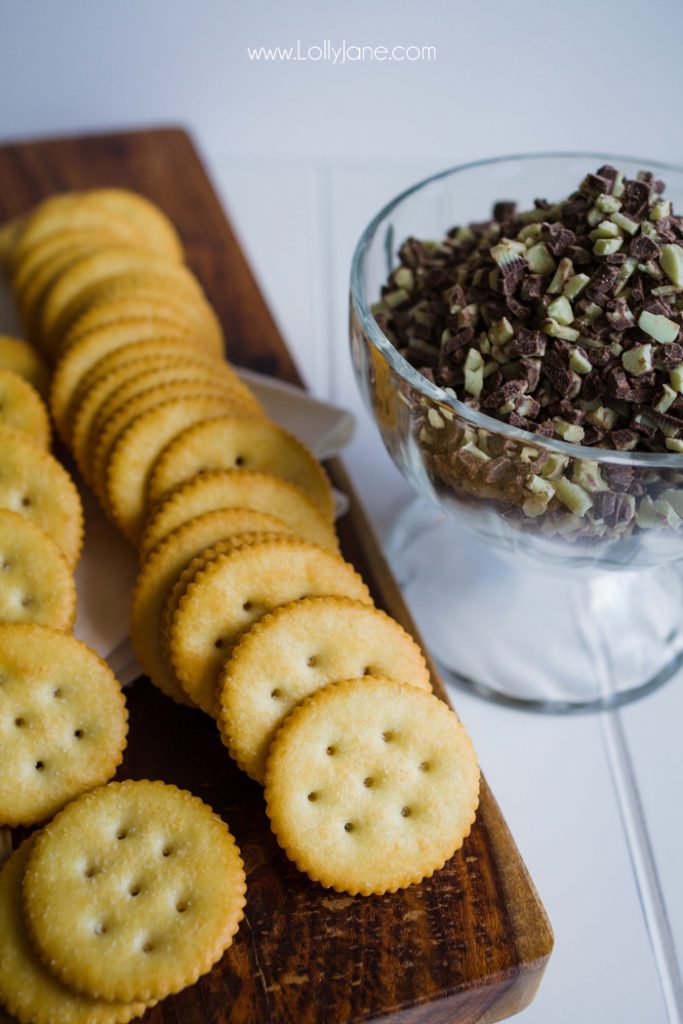 Directions:
Melt 1 bag of mints for 1 minute in microwave, stir.
Dip Ritz cracker in chocolate, flip over with fork and lay on cookie sheet with wax paper over it.
Set in fridge for 3o minutes or until chocolate is completely cooled.
For a neighbor gift, simply set in cellophane bag then tie with ribbon.
Note: 1 bag made 45 cookies for me, so you can gauge the amount you'll need and modify.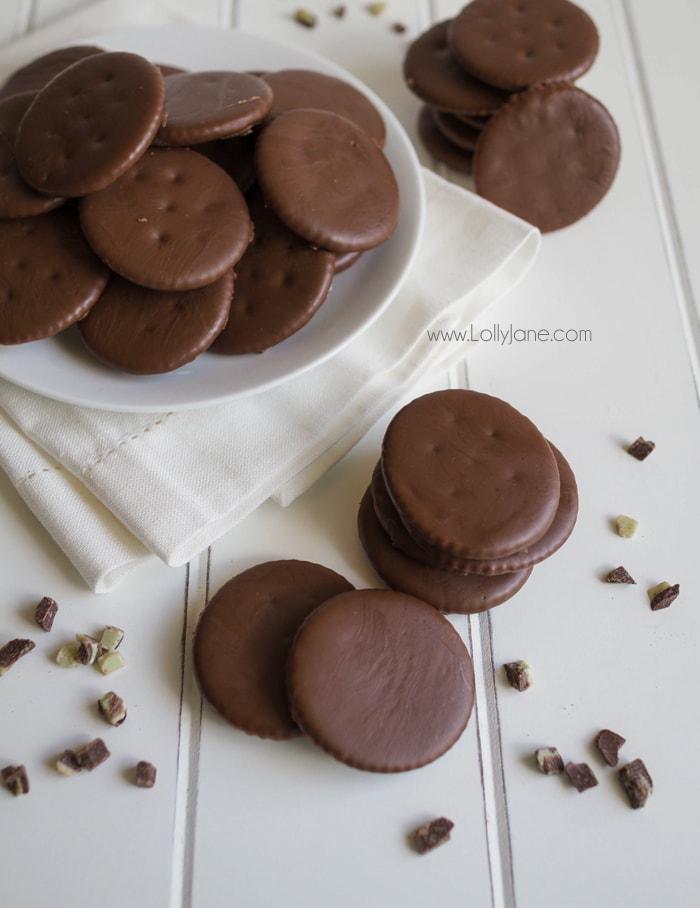 My cute SIL Ashley suggested I make her mom's thin mint cookies since they're so easy as she uses bakers chocolate + mint extract but this awesome tutorial from Poofy Cheeks convinced me to use the bag of Andes mints instead. Rest assured, they are fool proof to make and really, really good!

Check out all our recipes our White Chocolate Thin Mint Popcorn,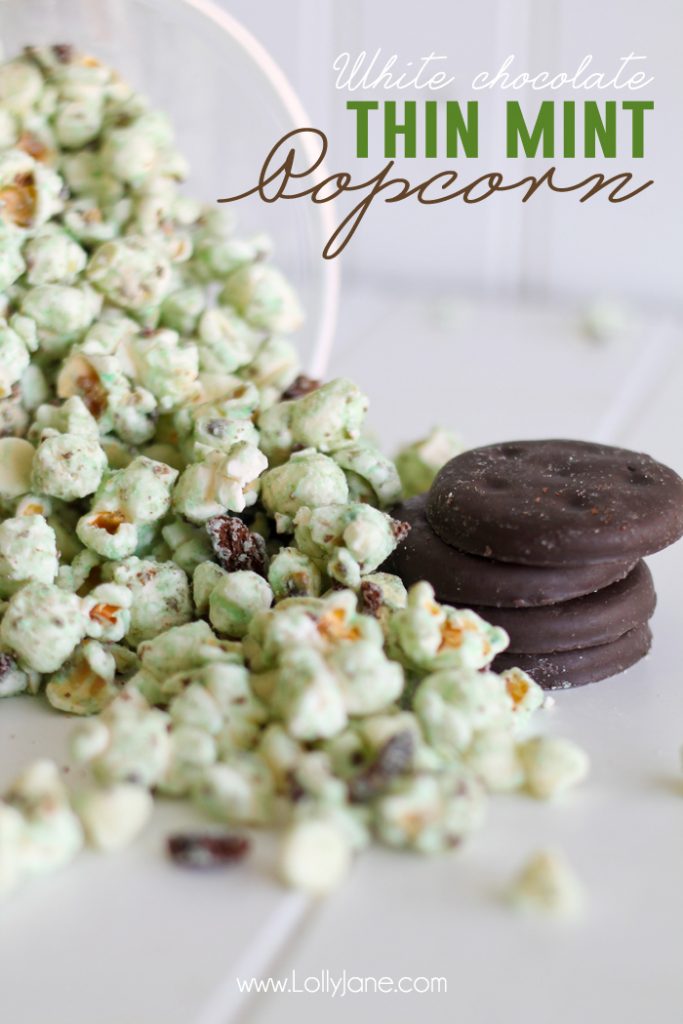 19 Must-Try Thin Mint Desserts,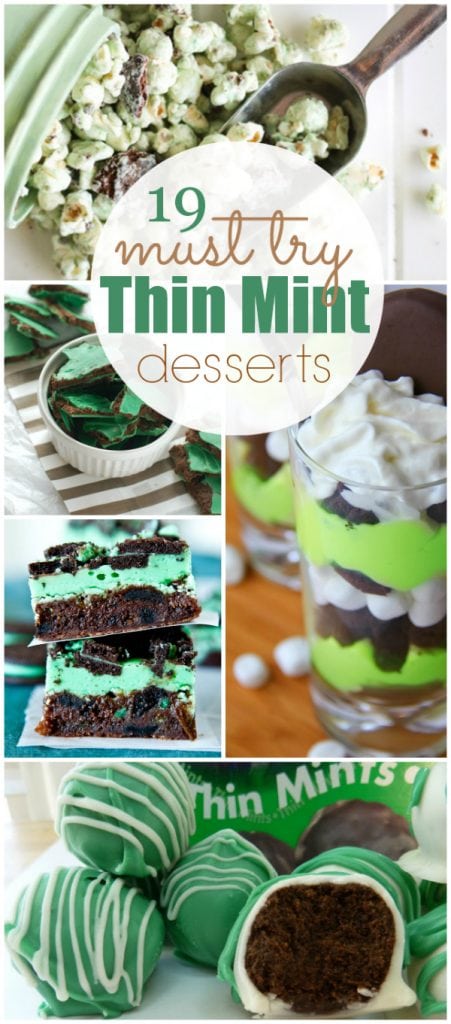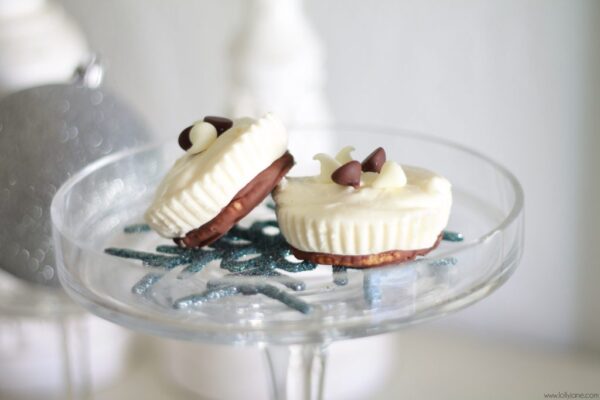 and these yummy Rolo cookies!