Raise your hand is Thanksgiving is your faaaavorite holiday? (Ours are both raised high!) We loooove a good home cooked meal with family and no stress of gifts or pressure of excessive decor but just simplifying and relaxing while eating pie. And, we love this sign we displayed last year but never posted (oops!) that says we can be thankful YEAR ROUND, not just this time of year. Introducing our Give Thanks Always sign.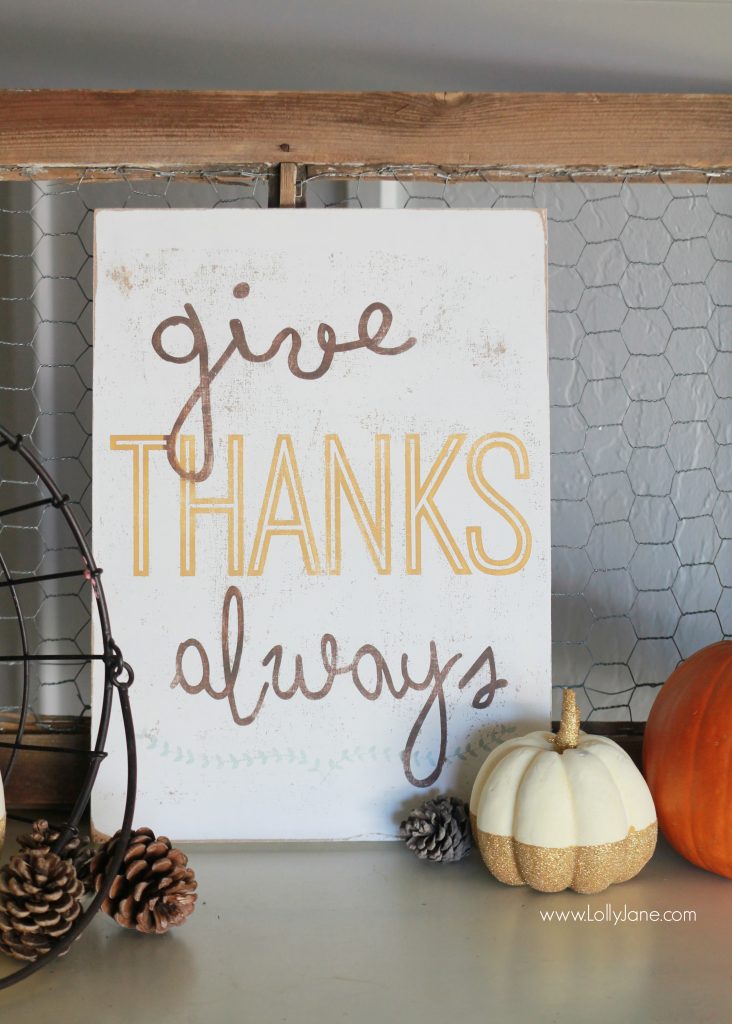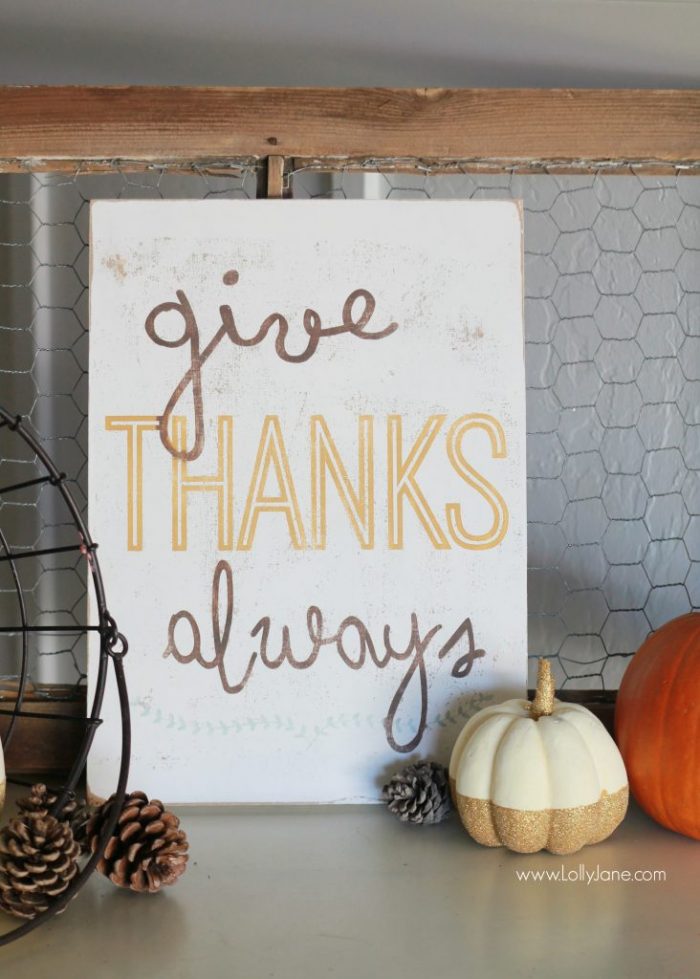 To make your own you'll need *affiliate links to your goodies:
Supplies: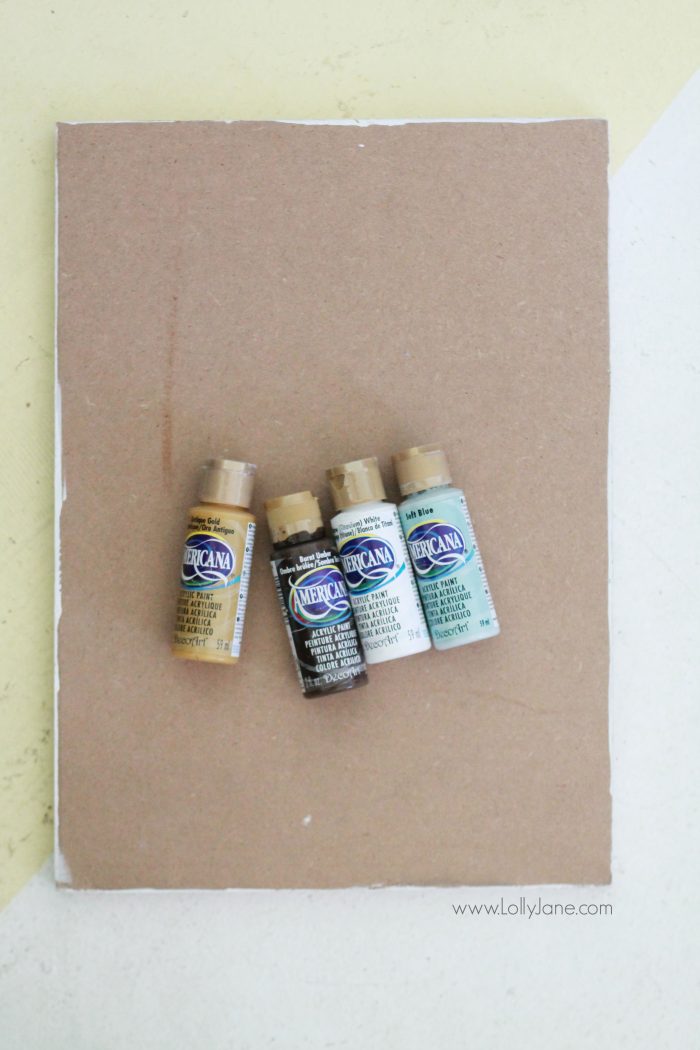 Directions:
Cut wood to size (ours is 8″ x 16″).
Cut stencil.
Paint wood white.
Negative weed stencil, apply transfer tape, remove bottom layer of vinyl, position on wood, peel off.
Paint inside stencil.
When dry, lightly sand to "distress".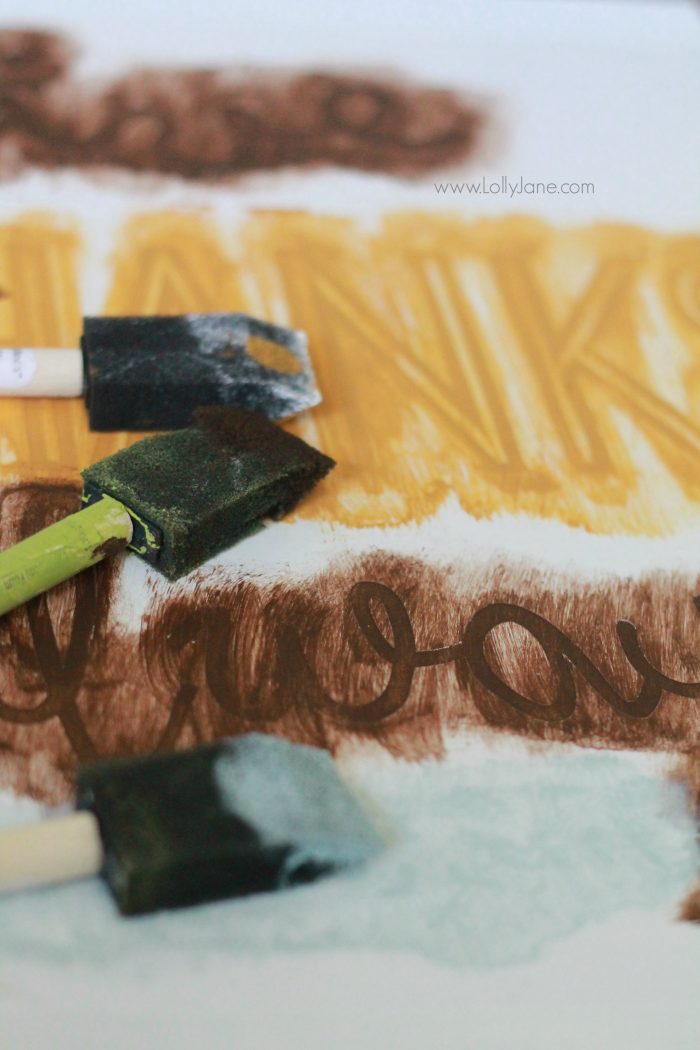 You can see an easy how to apply a vinyl stencil picture step-by-step on a previous sign we made. It's really easy and gives you so many options if you have your own cutter.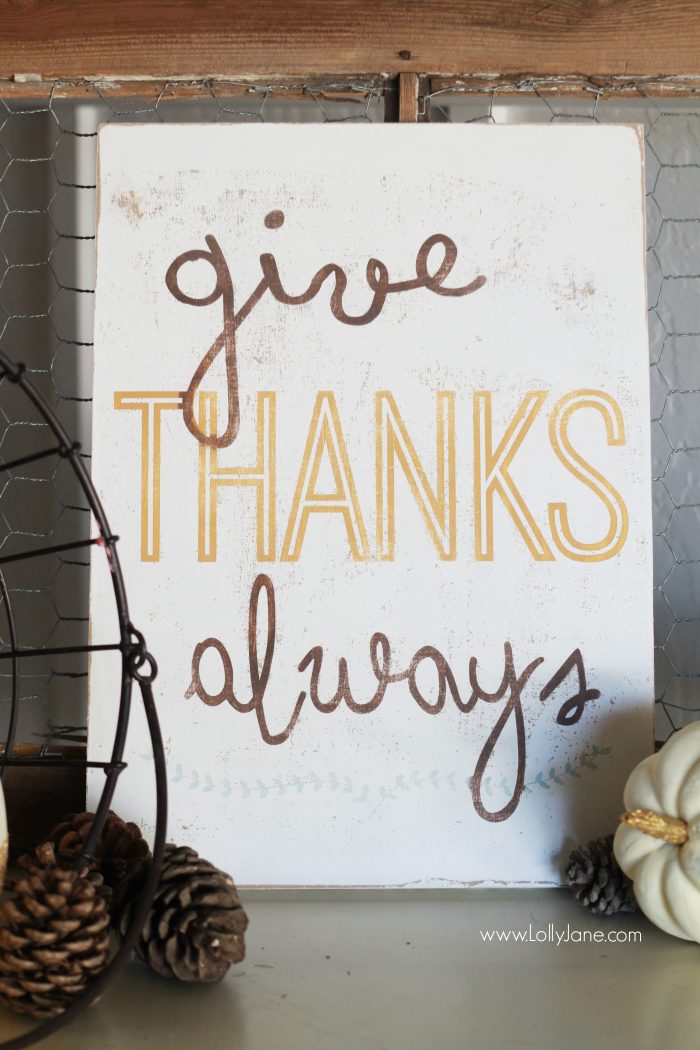 That's all there is to it. Be sure to check out all of our fall DIY projects, we have some autumn yummy recipes too!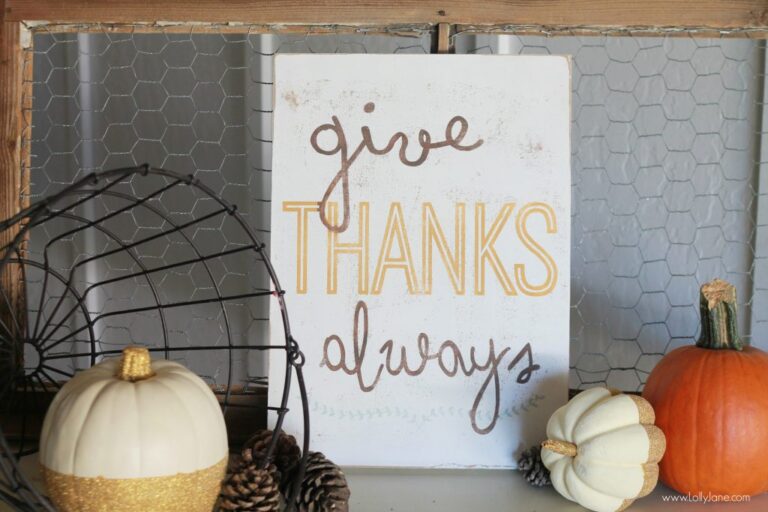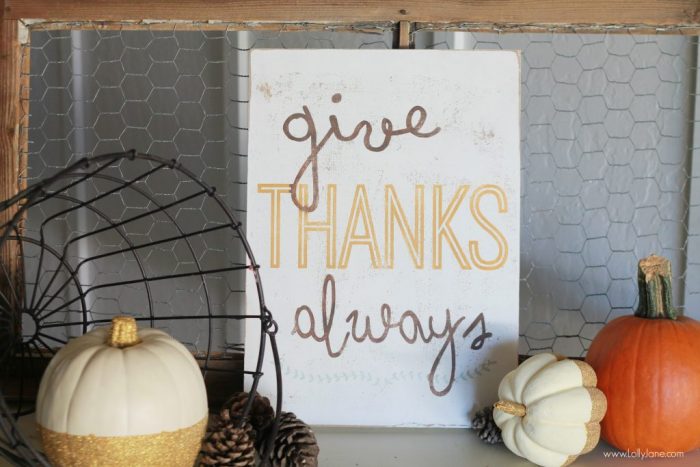 Check out all of our fall/autumn ideas like our fall porch decor which includes a free printable, yay!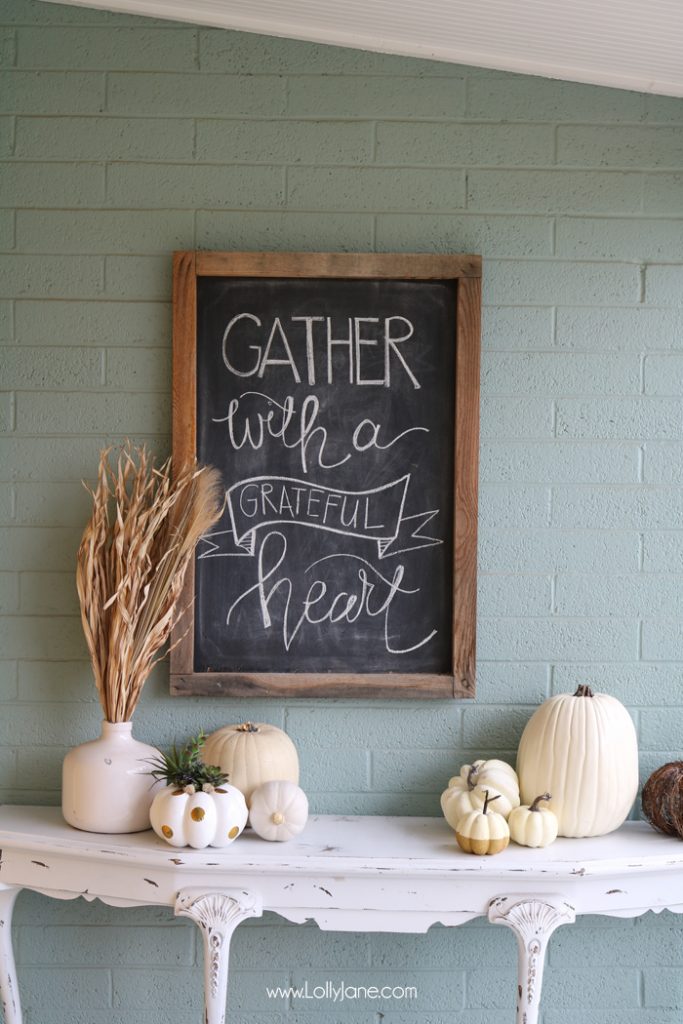 Also visit our Easy Fall Popcorn Bar party ideas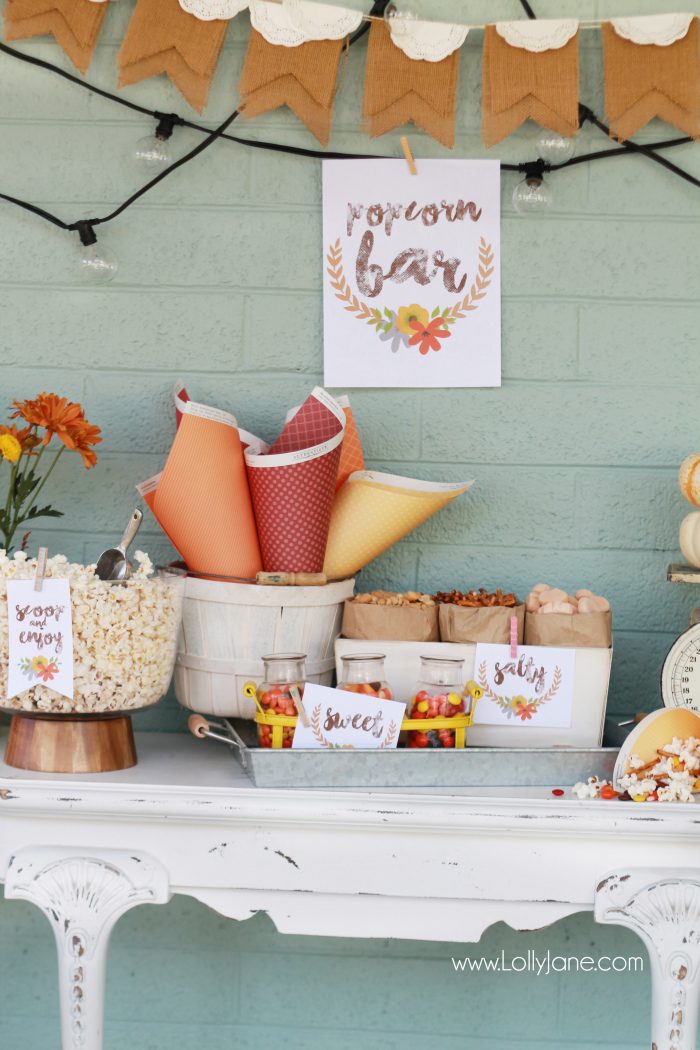 plus this yummy Mini Peach Crisps recipe.