Hi guys!  Today I'm sharing a quick before and after turquoise beauty.  I found this magazine rack at Goodwill for $3.99 and although I didn't have a place for it, I thought the price was right so why not?  I shared some spray painting tips last year but this distressing technique on this piece wasn't sanded and I love how it turned out.  Here is how I quickly refinished my thrifted magazine rack.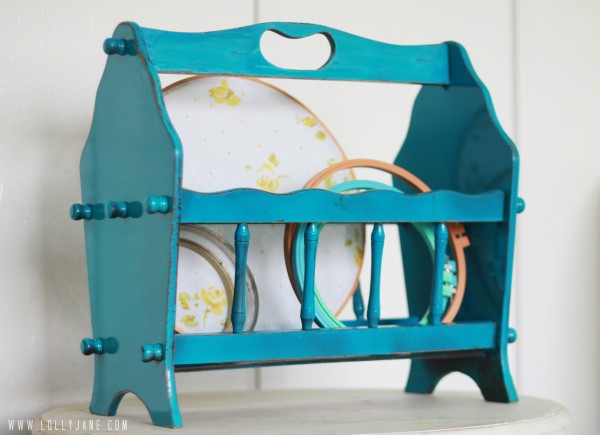 Here's how I found her, neglected and alone.  How could I pass her up? I normally don't buy things unless I have a spot for them, do you?? I was raised to be frugal so even though this was only $4, I still hesitated.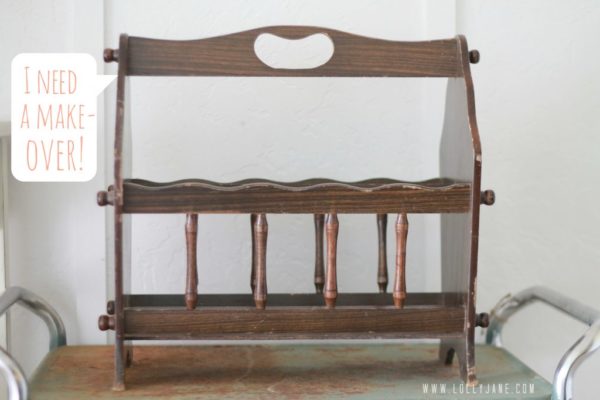 Then it sat in my garage for 6 months, yes I contributed to it being neglected.  Shame on me, this poor abused magazine rack!  When hubby cleaned out the garage he said to use it or ditch it.  So it sat on my back porch for another month, haha!  Keepin it real, folks.  I finally said, "I'm going to sell this thing and get it out of here!"  I grabbed a can of spray paint from my stash and gave it a quick coat.  Just one, and I didn't even do a perfect job since I wasn't going to keep it.  The poly on it was so strong the paint didn't even cover some areas, but you know what??-I loved it!! A lot of the brown started to peek through, my fav.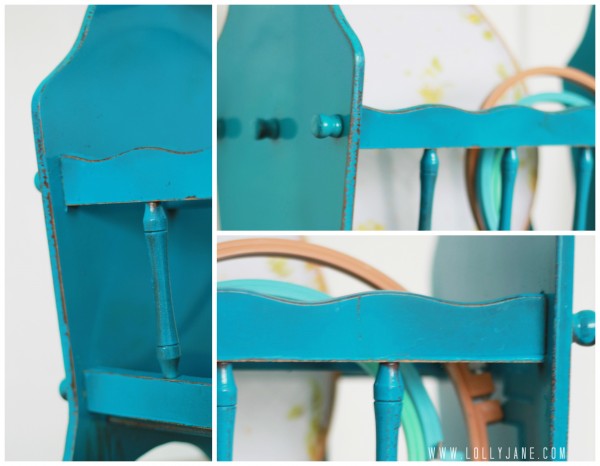 So now it's a member of the family.  Assigned to live in my new craft room.  I'm a sucker for aqua and chippy paint! Click for more furniture makeovers using all sorts of different paint techniques.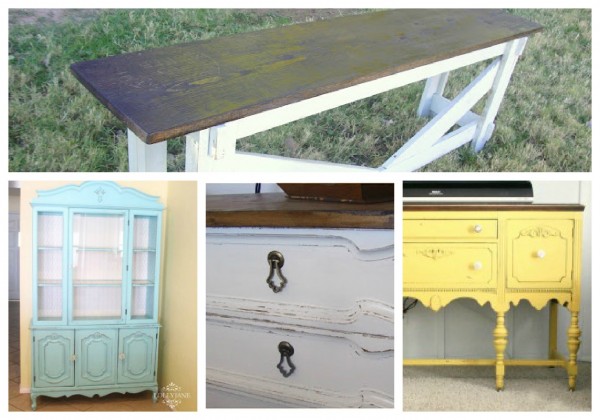 So tell me, would you have passed up this $3.99 thrifted magazine rack?!