Colorful Floral Gallery Wall
Ever wondered what goes into setting up gallery wall art? Learn how to create a gallery wall with affordable frames and print at home floral art. You don't have to spend a lot of money to bring your own style and personality into your space.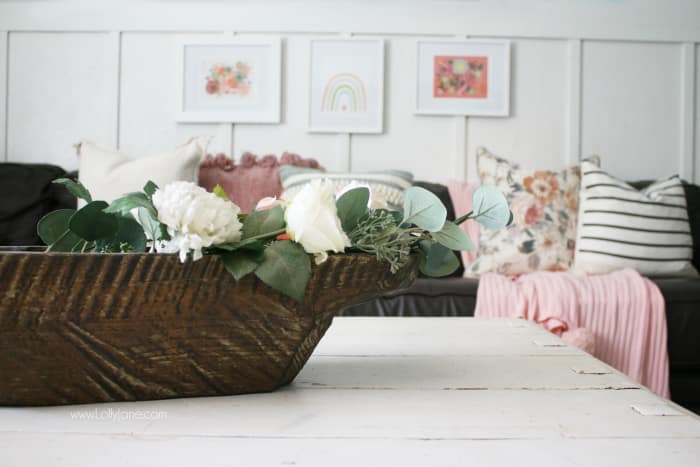 We're big fans of gallery walls, we've created dozens over the years and love how they can easily fill a wall with just a few pieces.
What should you put on your gallery wall?
My cousin has a 20′ long x 10′ wall she's trying to fill. I suggested large frames, family pictures, vacation mementos, a monogram, wood cutouts, anything that has meaning. Gallery walls can be a fun way to document or tell a story of your family history, vacations and/or experiences. You can include photographs from past trips or postcards and artwork that you bought while on visiting. Get creative and have fun with it!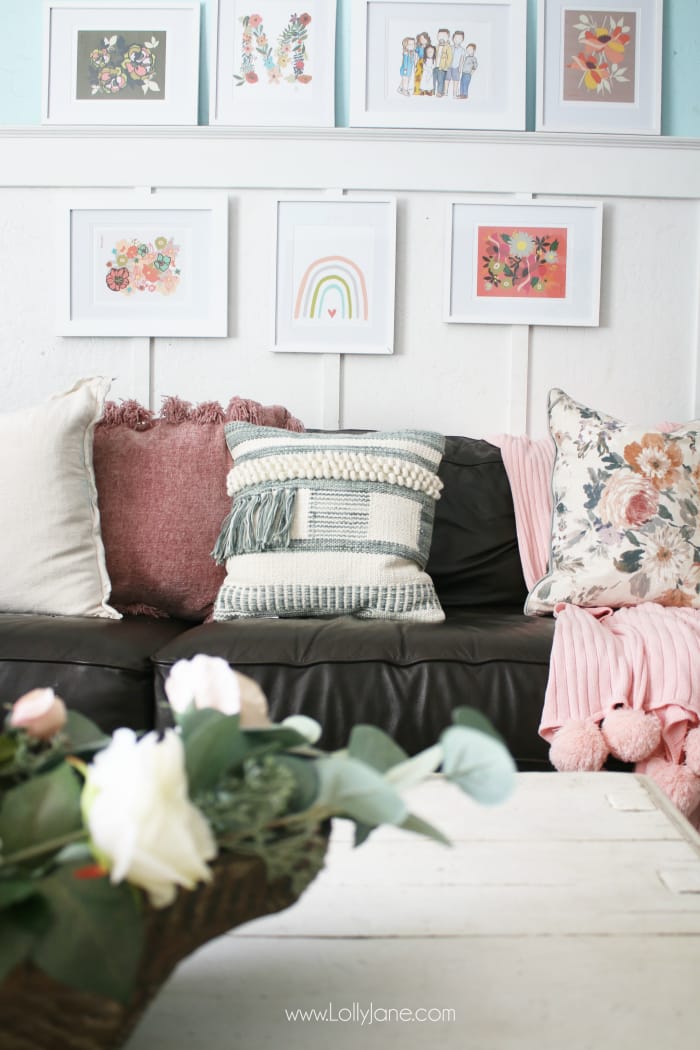 How much space is between gallery wall frames?
For this current family room gallery wall, I decided to go for an eclectic feel with floral prints. I found these free floral digital downloads on Pinterest then printed them at home onto card stock paper. I wanted it to be colorful and cheery but I added an M monogram (our last name) to make it personal plus a hand painted family picture my sweet 16 year old created for my birthday last year.
I hate all those gallery wall "rules" you see out there. Do what you love! I keep a 1-2″ space between frames, personally, but do what speaks to YOU. It's YOUR home, you have/get to see it everyday 🙂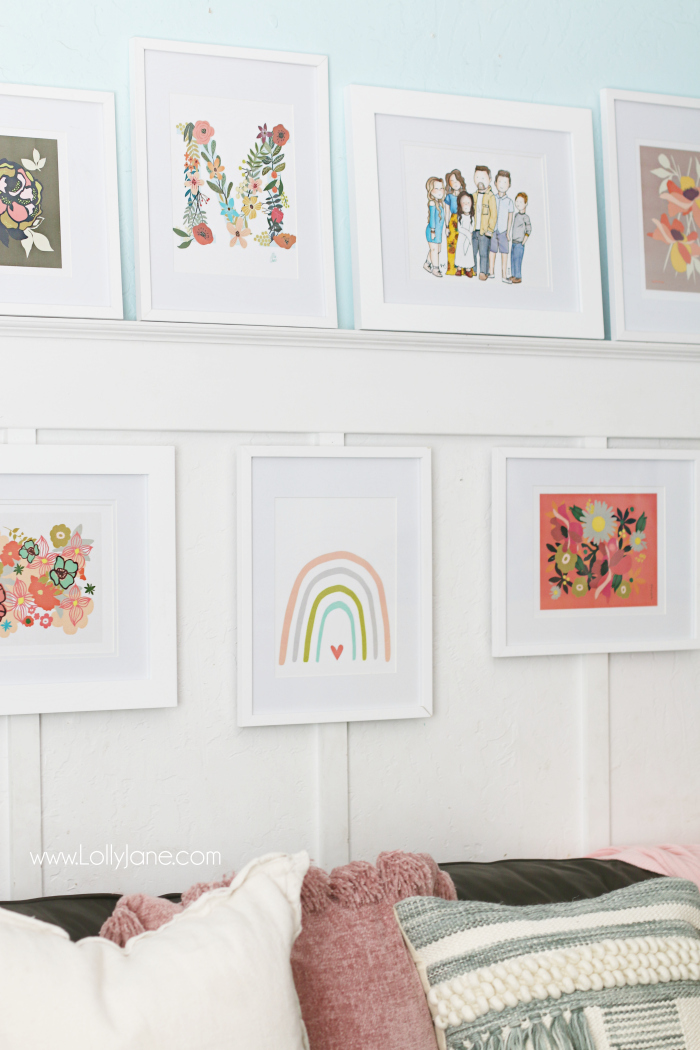 I had a leftover gallery wall frame set from my vintage paper gallery wall so I swapped the papers to colorful prints then changed the shape of the layout slightly. For the first gallery wall, I hung them from the wall whereas this space, I simply set the gallery wall frames on the ledge of our board and batten wall.

Gallery Wall Sources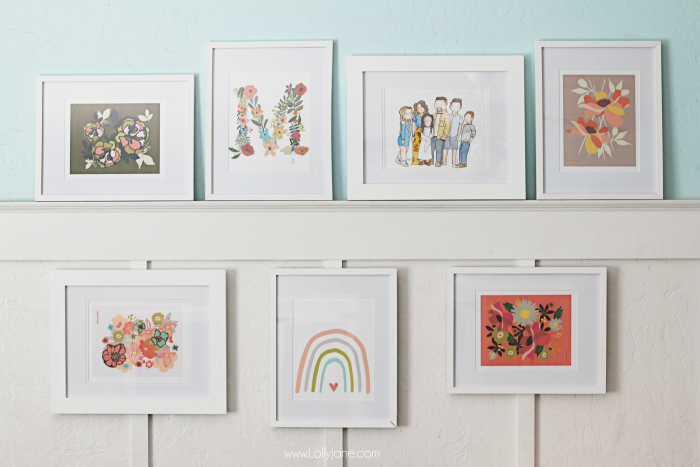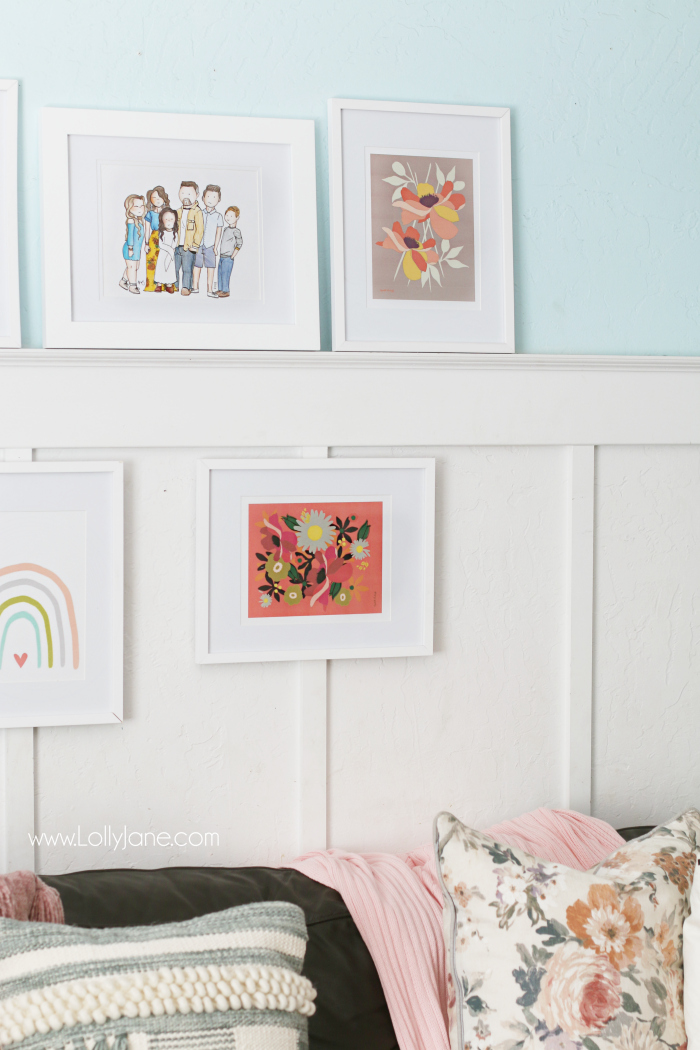 Home Decor Sources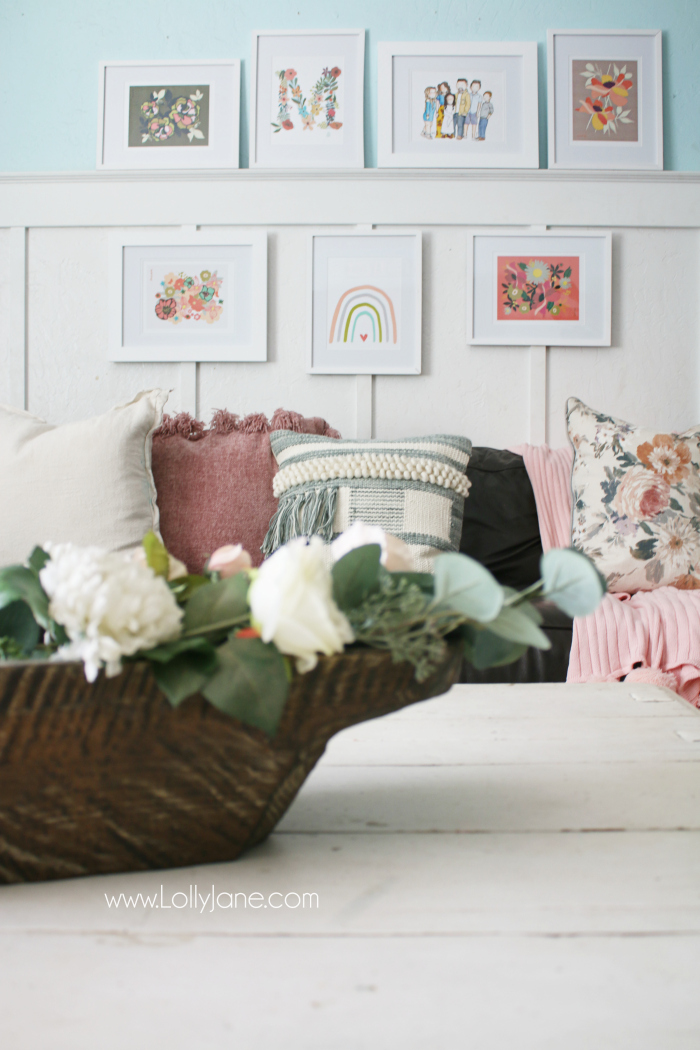 Please Pin
Please pin this collage so your friend's can make an easy floral gallery wall too!