DIY Paper Scroll + Flower Market Printable Art
DIY Paper Scroll tutorial, plus a free printable you can print from home that's perfect to display from spring to summer!
Yay! Free printable day… we're back with another FREE print to spruce up your spaces! Scroll to the end of our post to see 20+ more FREE prints from other talented creatives that are sending off some major summer vibes!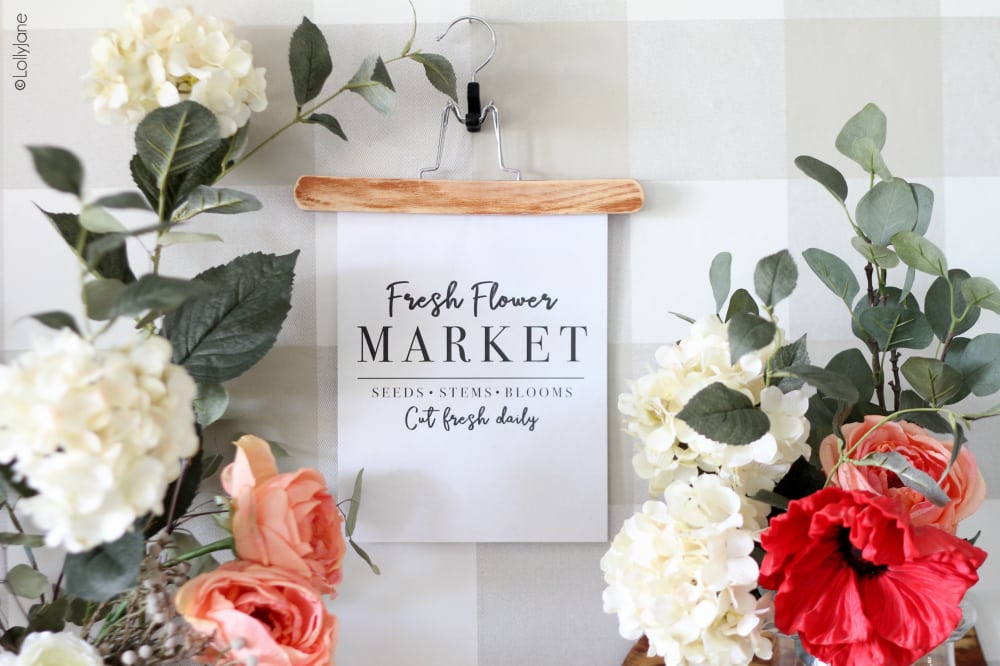 "fresh flower market" free printable art
Our own print is the perfect piece to display for spring or summer, or right now, to display during this transition of seasons. Simply download, print, and use as art, a card, bunting, invitation, or whatever else you fancy!
Download our FREE Printable art here:
How to hang printable art
We are hanging this from a hanger that gives off a vintage feel but we also tried our hand at our first paper scroll and have a little hack to make it SO SUPER EASY for you to make one in no time at all!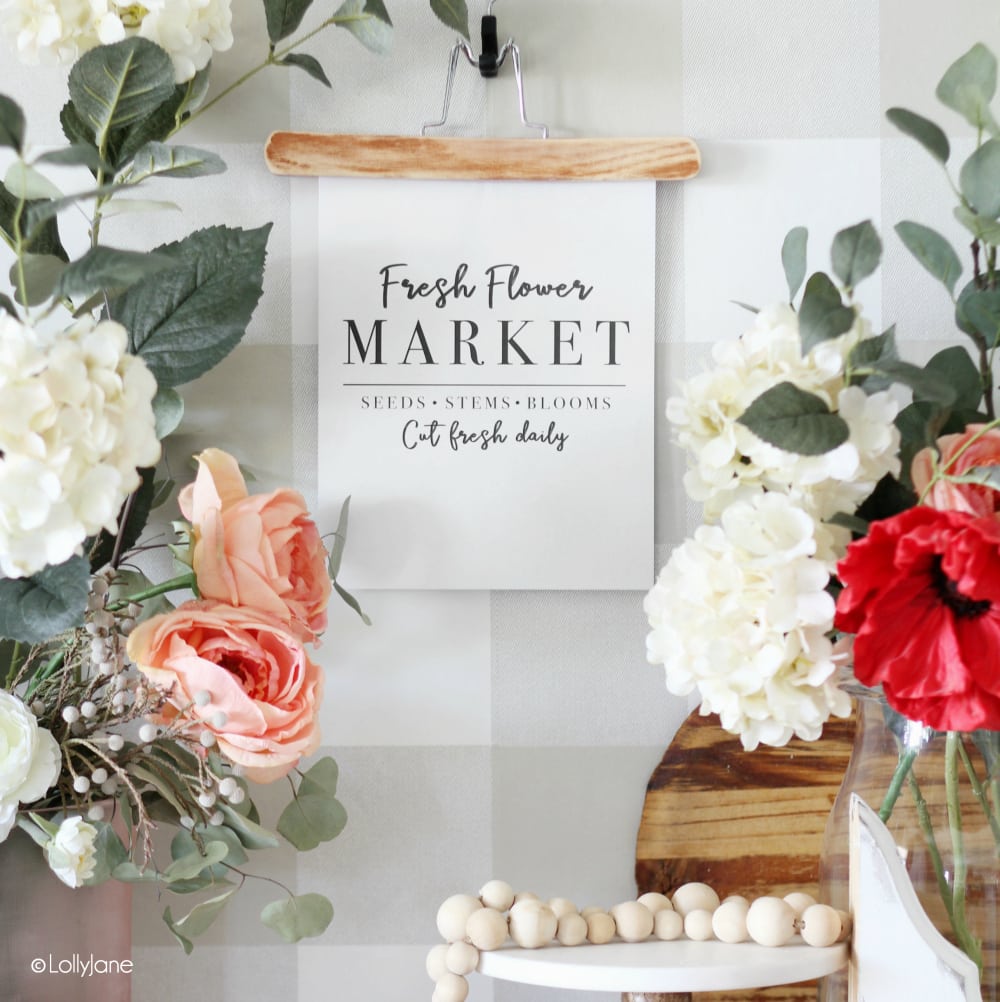 MATERIALS NEEDED to make a paper scroll
Making this was a cinch and I only used 4 items already in my craft + office supplies stash so that's a major mom win!
Roll of kraft paper
Twine
Scissors
Paper clips
Tape
Twine or jute

DIRECTIONS to make a paper scroll
Cut kraft paper in 2 sizes: 8.5×14, 8.5×12
Print our free "Fresh Flower Market" art onto cut 8.5×14 kraft paper, (just place kraft paper inside printer and print like normal)
Roll up 8.5×12 piece of kraft paper to form a loose tube then secure ends with a paper clip to hold tube in place.
Simply tuck printed art behind the tube so it now mimics the look of a scroll and secure with the existing paper clips.
Lastly, secure tube to art with a piece of tape, (see pictures.)
String twine or jute through and tie.
Hang and enjoy your "paper scroll" that's no-fuss and requires no fancy printing!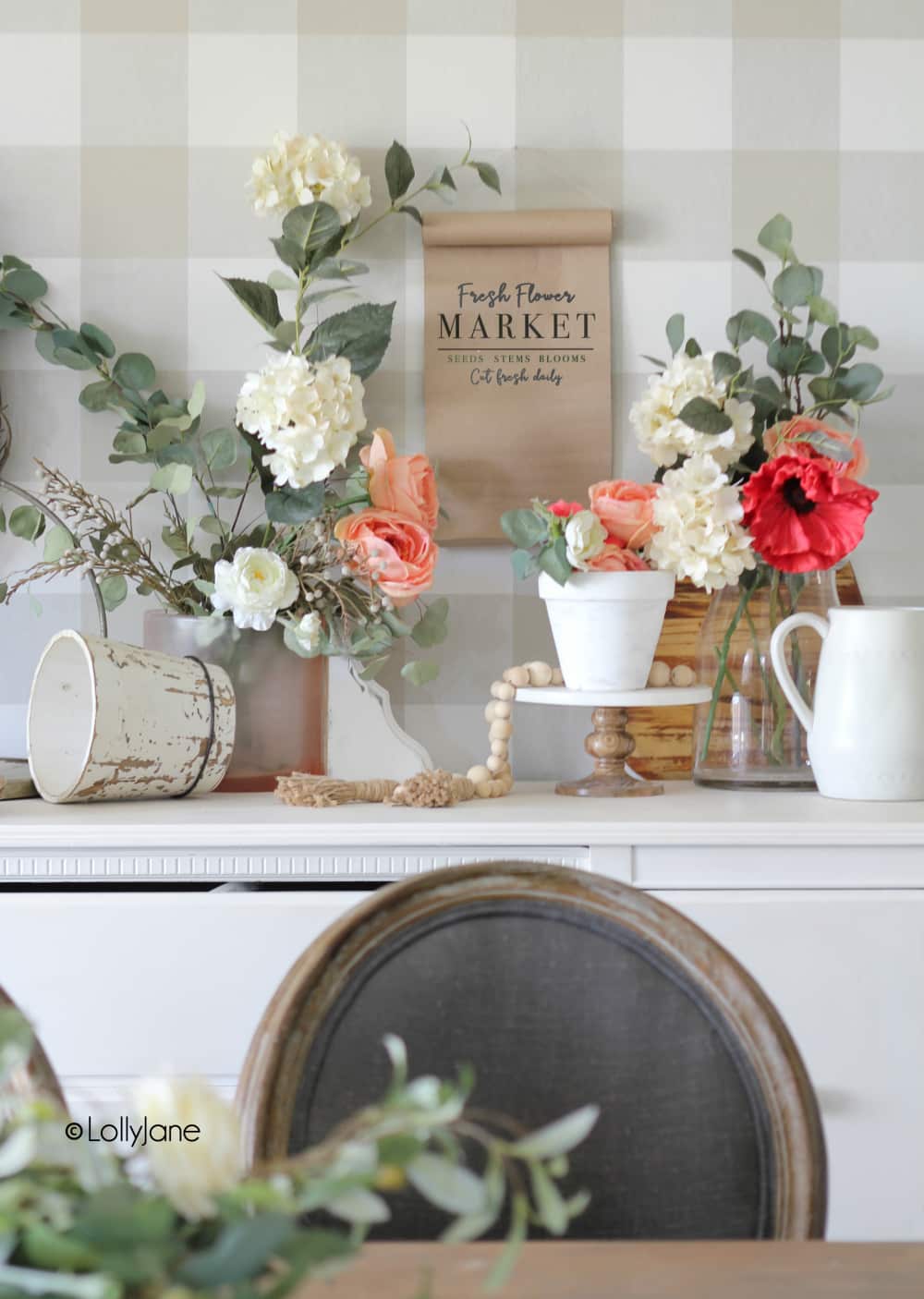 Everyone thinks this is a real scroll and it looks like it until you're up close and personal and see the small paperclips that give it away. 😉
Please Pin So Your Friends Can Make This Too

visit more free prints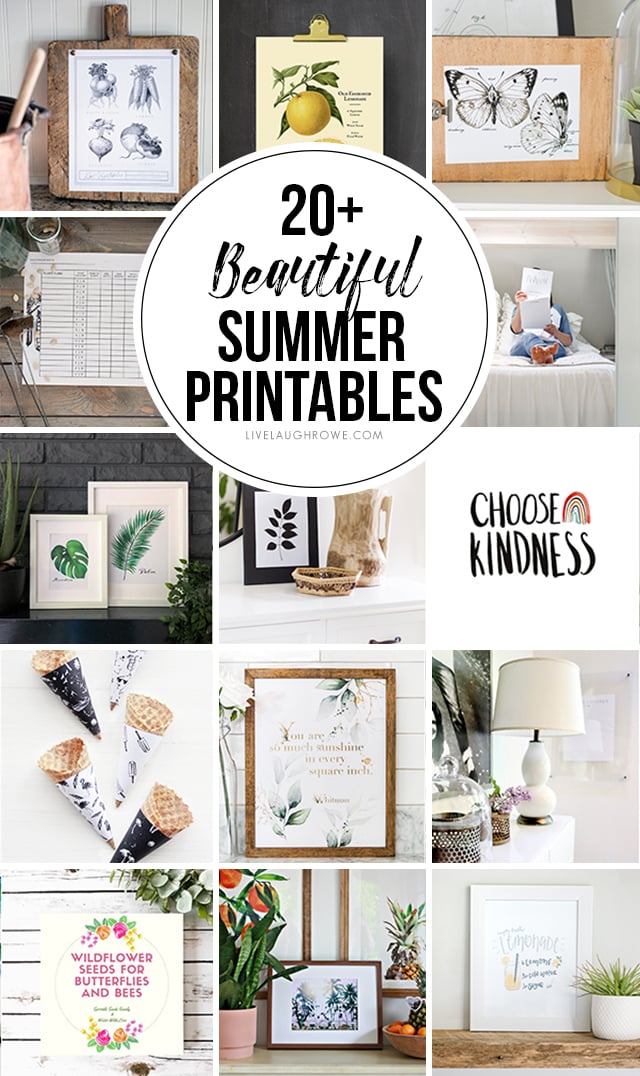 Be sure to check out these other pretty prints and hop over to their own sites to choose a favorite (or 2.. or 3 or 4!) to get you in the summer mood. A big thank you to
Ella Claire
for hosting. 😉