Happy to have Rhonda back today sharing a yummy fruity slush recipe…which we really appreciate in our triple temps here in AZ! Take it away, girl! (:
For three years my husband and I have been in a group we call Our Dinner Club. We meet together once a month and enjoy food. We have different themes each month and we all love it! The host always gets to pick the theme and for the last one our friends the Edwards' picked Iron Chef as the theme. They had little baggies with slips of papers. One the papers were different ingredients and the course. We ended up picking drink with kiwi and grenadine. So I decided the make something cold and fruity for the summer. It is super easy and quick, enjoy!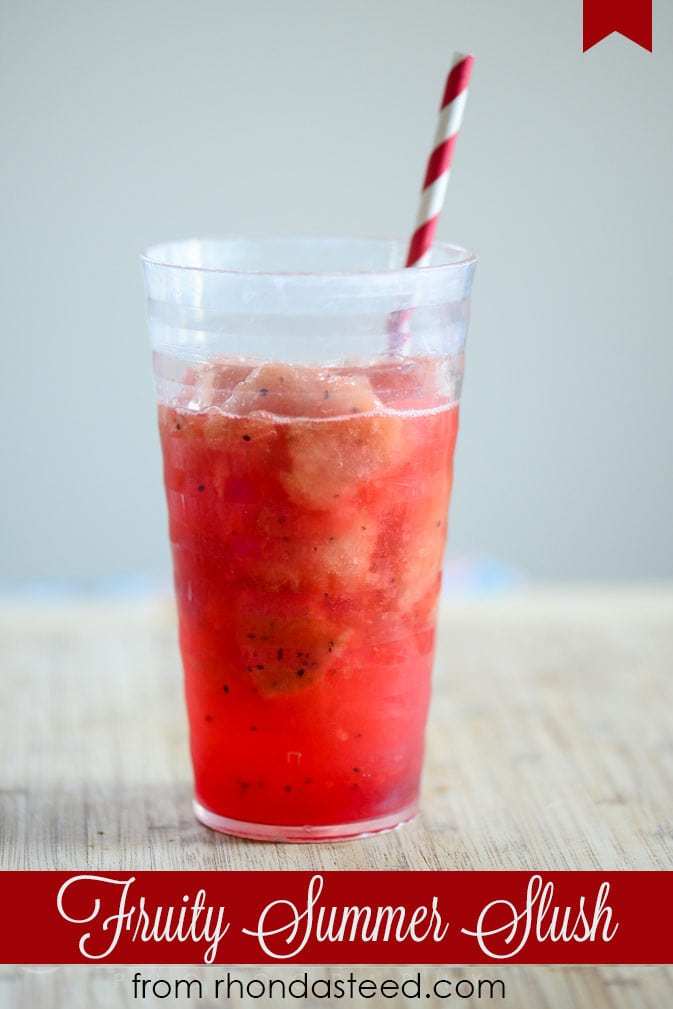 You blend all the fruit together and then freeze it. And the scoop it out into your cup.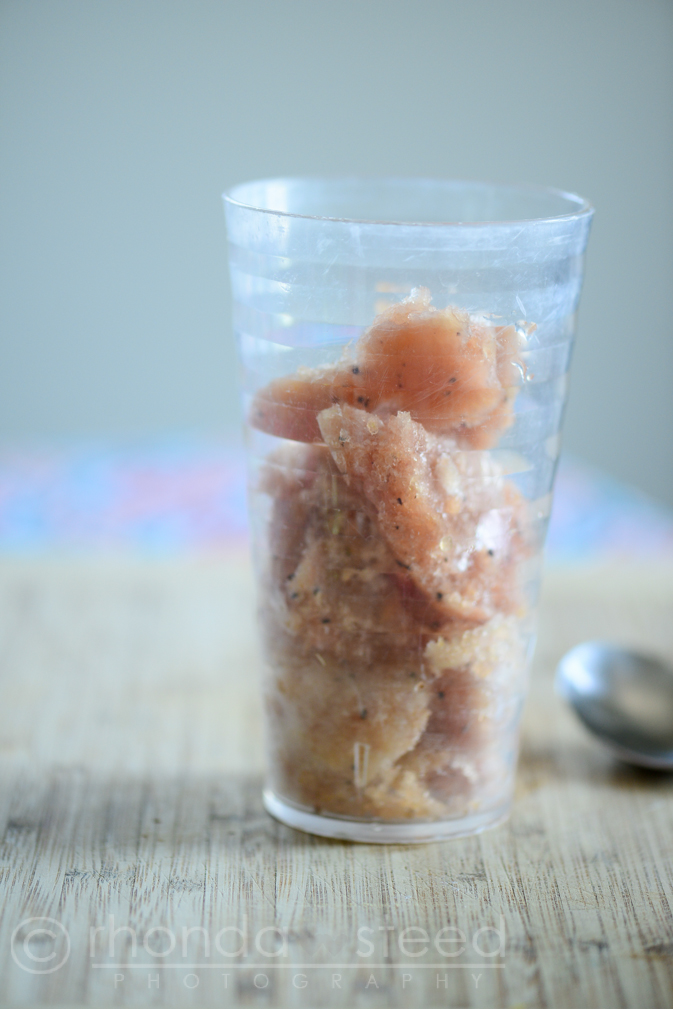 Yup. Yummy, cold goodness.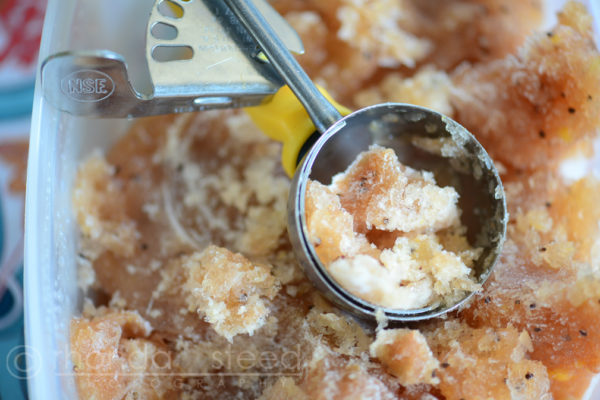 Then add a little grenadine.
And a whole bunch of Sprite or 7-up. Whatever floats your boat.
Give it a little stir. And enjoy!
`
Fruity Summer Slush
Yummy fruity summer slush recipe...so easy and super refreshing!
Ingredients
6

cups

of watermelon

8

kiwis

peeled

6

peaches

peeled & pitted

1 19

fl oz can crushed pineapple

Sprite

Grenadine
Instructions
Combine all your fruit into a Vitamix or blender and blend it really well. If your blender doesn't fit it all, do it two parts.

Pour it into a freezer friendly container.

Freeze overnight.

Scoop slush into a cup, add about 2 Tbsp of Grenadine (or more if you like it lots!) and fill it up the rest of the way with pop!
Be sure to check out all of Rhonda's delicious recipes like her poppyseed grapefruit loaf
and also visit her amazing site chock full of recipes like her mini lemon cheesecakes
plus her cute decor ideas like her diy log art that we are obsessed with!!