This is a sponsored post written by us on behalf of Huggies®… as always, all opinions are our own!
Today we're making an easy dessert that's not only very kid friendly but very adult recommended. (No, serrrriously, it's THAT good. We had Kelli's husband and our mom sneaking seconds and picks after we were done shooting! Haha!) Anyway, since February is National Chocolate Month (very fitting right?), we thought what better way to celebrate than by making a yummy S'Mores Cookie Pizza with the kids.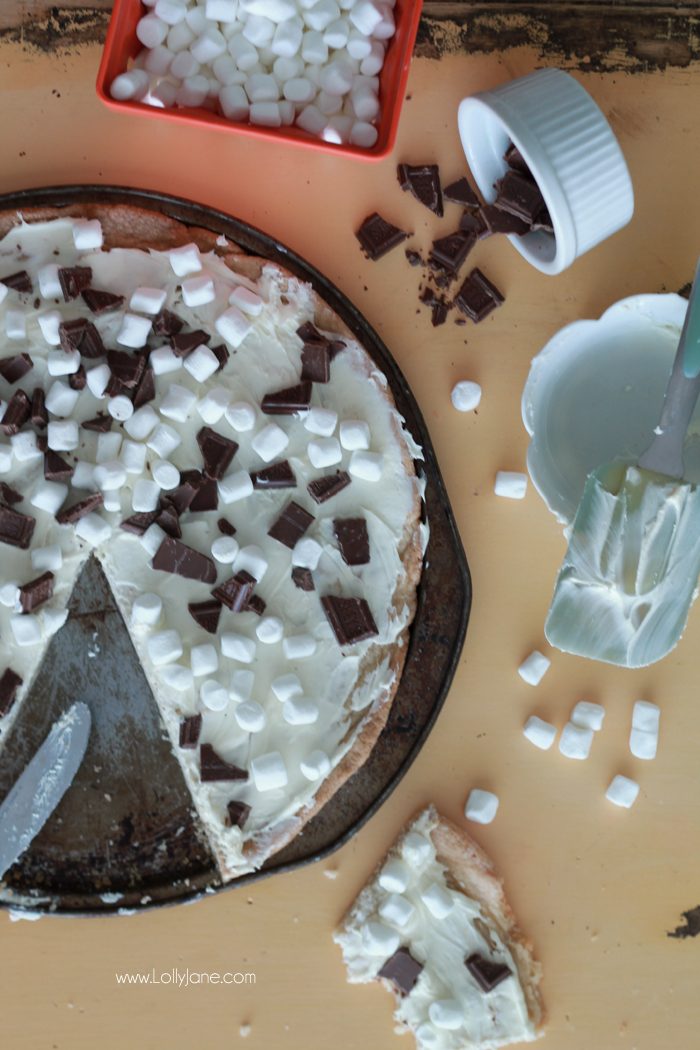 Yes, with the kids. Why? Well our sweet dad never forgot us on Valentine's Day morning; we'd wake up to a little box of chocolates from him next to our bedroom door with each of our name's on them… all five of us daughters. So now we like to include the kids on this cute holiday, making it about family rather than one special someone in your life. You'll love how tasty this cookie pizza is and we guarantee you'll appreciate how fast it is to make, too!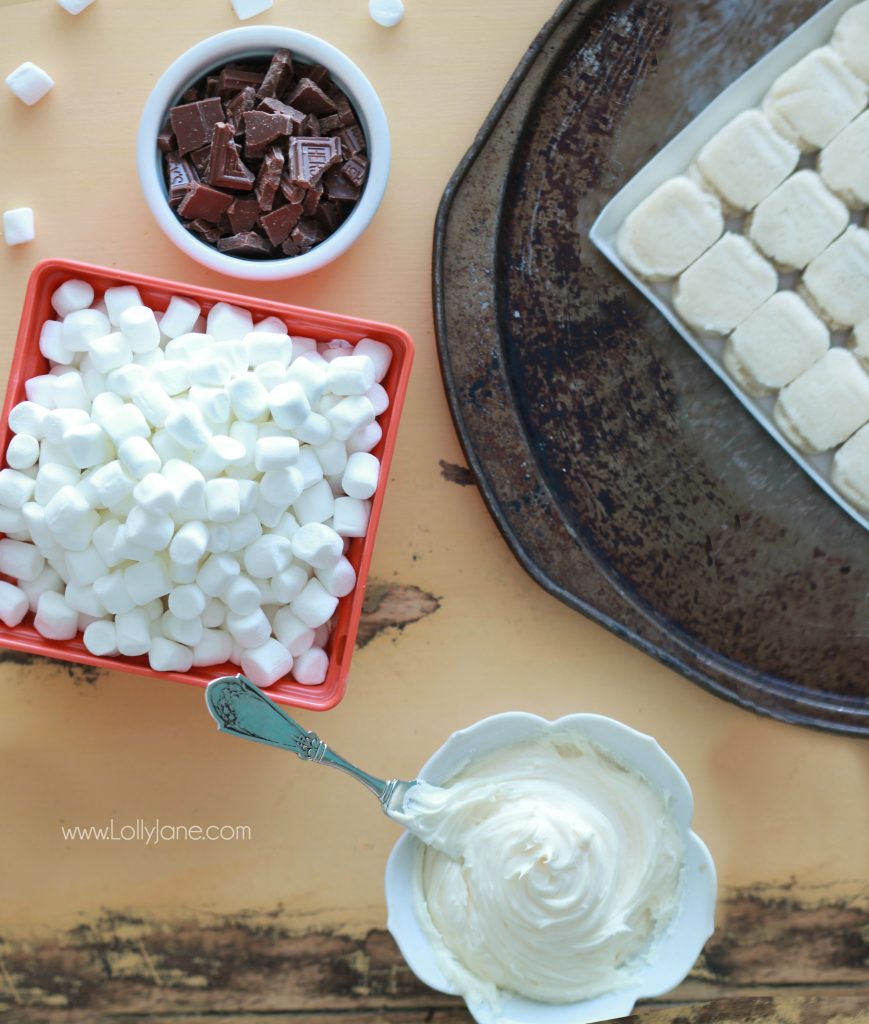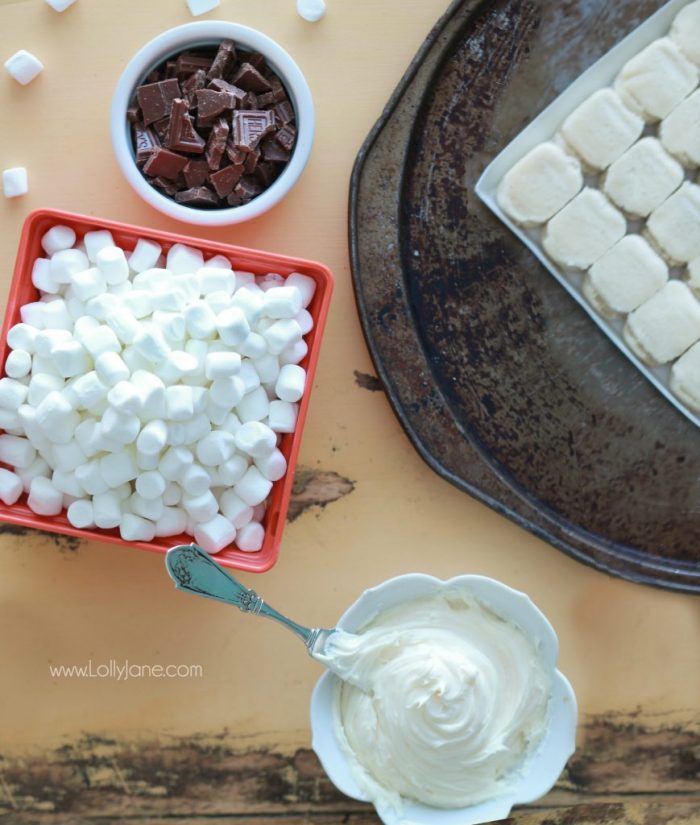 Ingredients:
1 sugar cookie package
1 tub of vanilla frosting
1 package of marshmallows
2 chocolate candy bars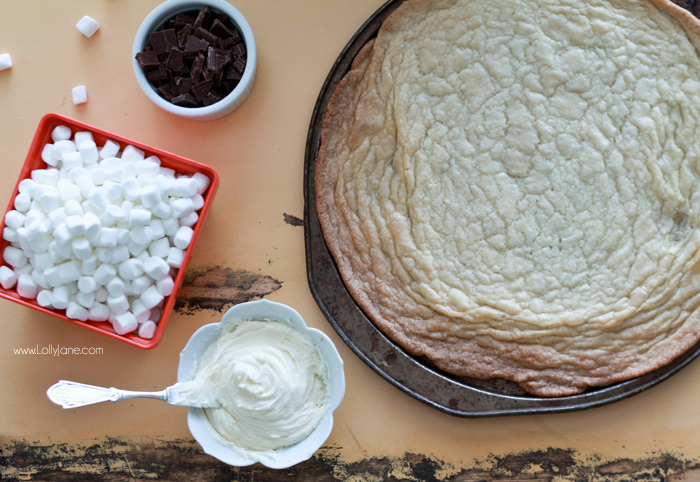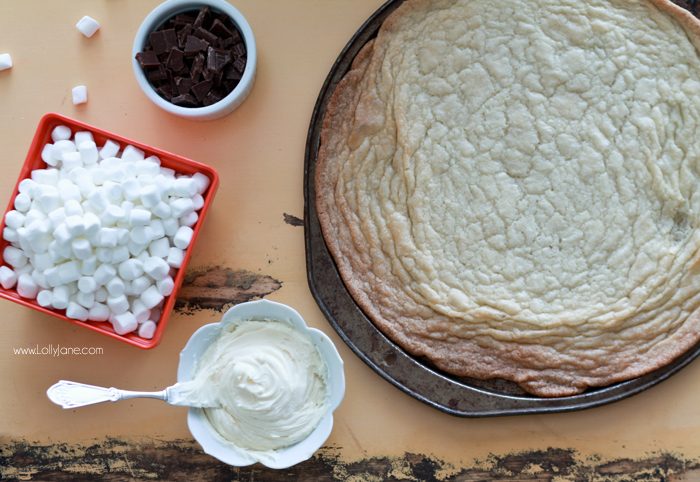 Directions:
Press sugar cookie mix into a pizza pan. Don't worry about getting all the way to the edge.
Bake according to package instructions (ours were at 350 degrees for approx 12 minutes).
When cool, frost.
Break up chocolate bar into small chunks.
Decorate with marshmallows + chocolate chunks.
Cut with pizza cutter and enjoy.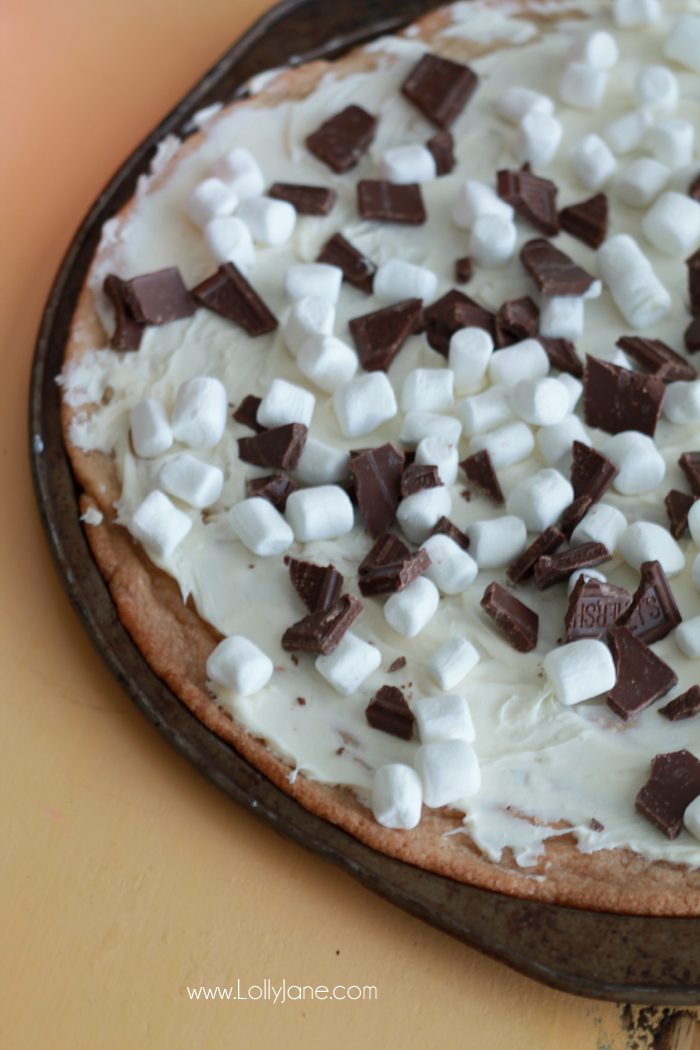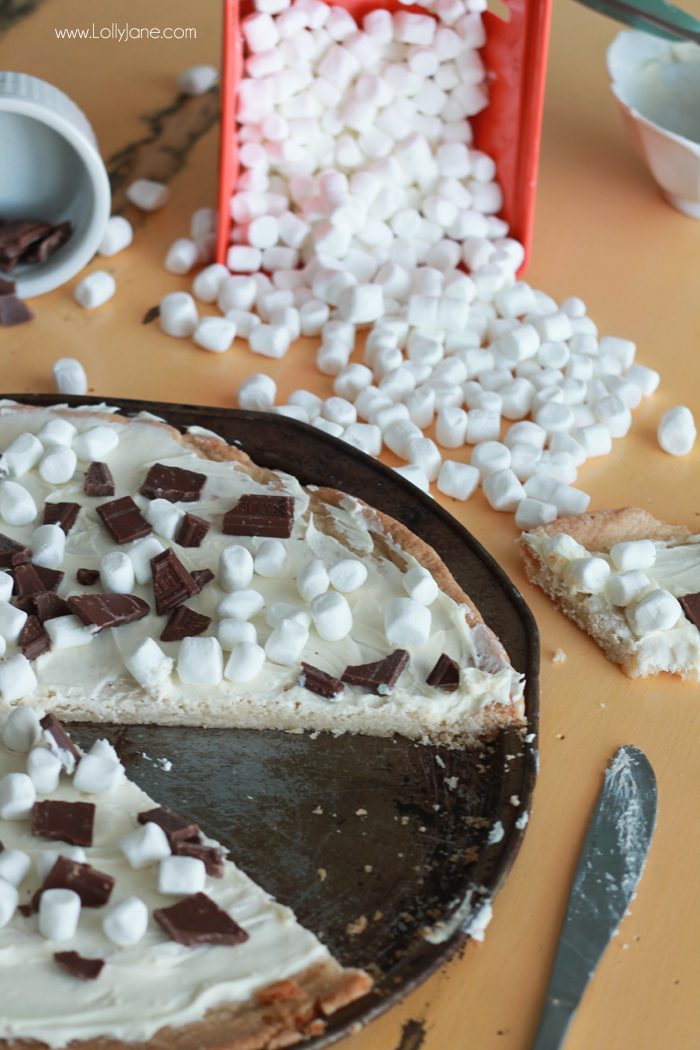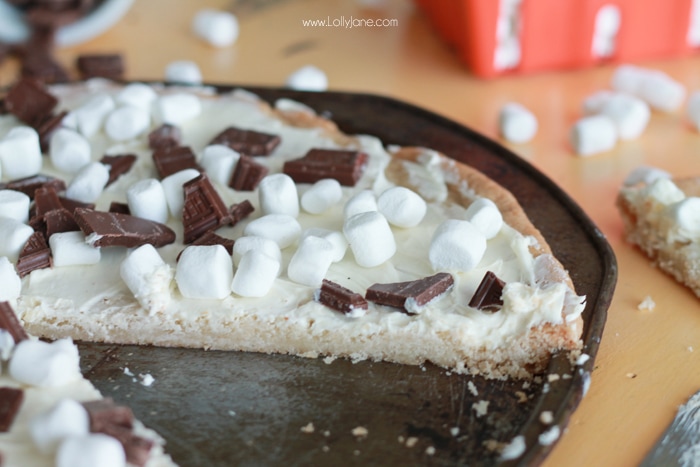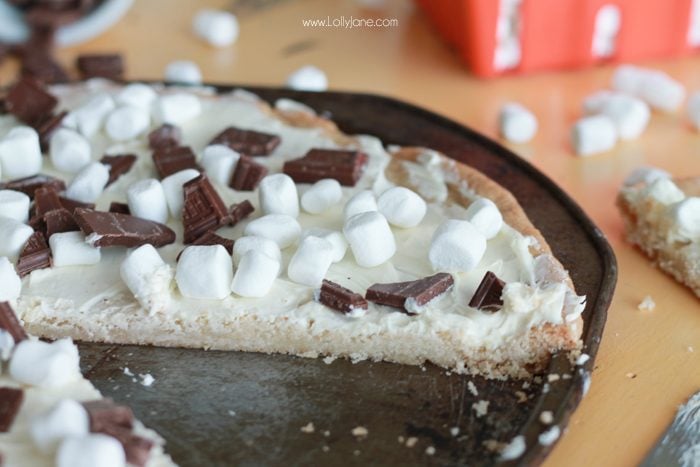 What about the mess, you ask? Yes of course your kiddos fingers will get frosting on them since you're eating with your hands but that's where Huggies® Wipes come in handy… they know Kids Outgrow Diapers, Not Messes™!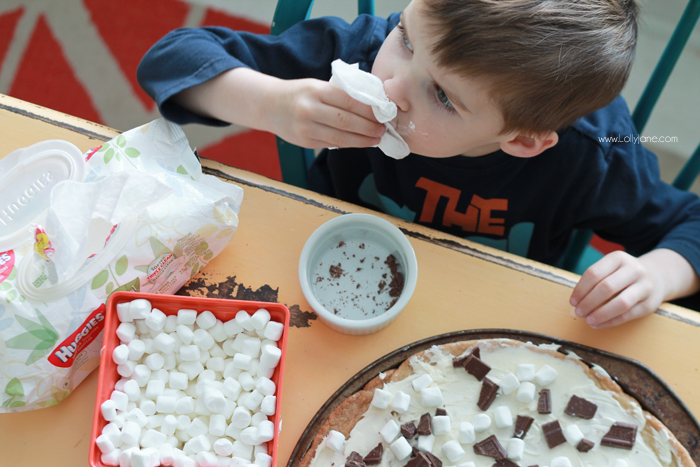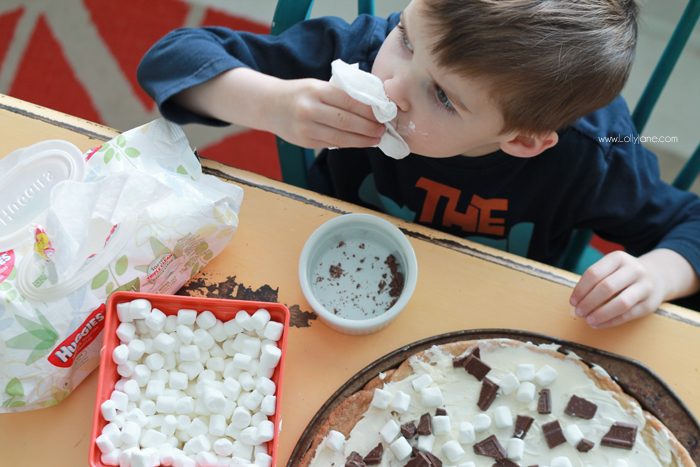 Only Huggies® Wipes has triple layers that are gentle on skin and thick enough to clean the mess. This makes me giggle now but when I was a naive first time mom I packed 3 types of wipes: booger wipes, pacifier wipes and diaper wipes. True story, lol! Now, with 2 more kids in tow, I have one pack of wipes that does EVERYTHING. From wiping little hands and noses to wiping down the table and everything in between!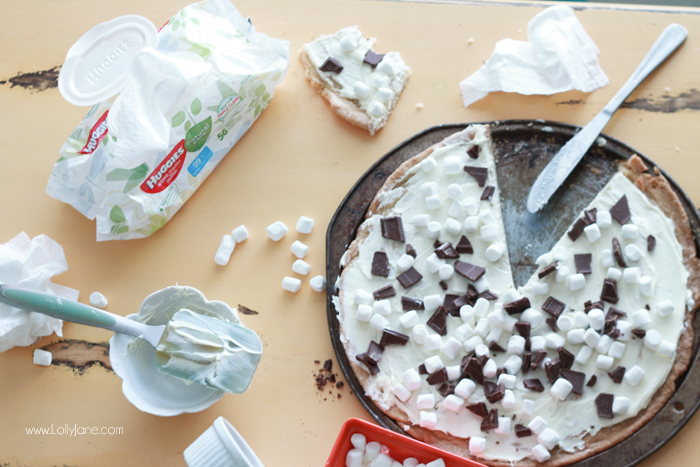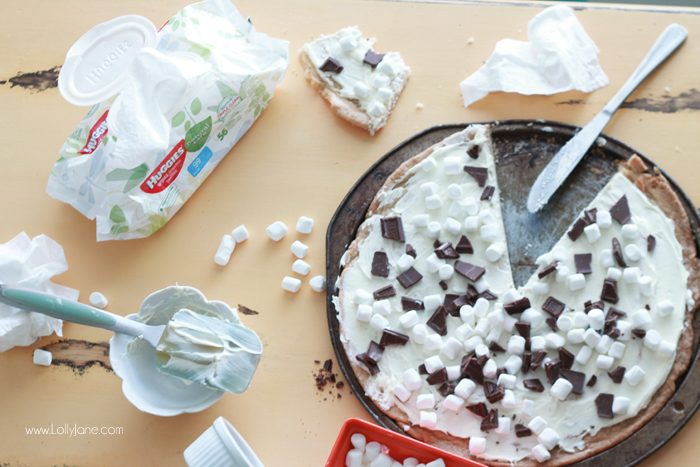 Join us in the Huggies® social media sweepstakes by posting an image to Twitter and Instagram with the hashtag #HugTheMessSweepstakes!