In a pinch for Christmas gift wrap but have none on hand? Grab a potato and some paint to make a festive design in no time!
Potato Stamp Wrapping Paper. Did we say potato? Yes, yes we did. This gift wrap took minutes to make, (seriously, the dry time took longer!) and is so darn cute. Also just as cute is our Free Printable Christmas gift tags from Santa Claus, metal charm gift tags or these printable gift boxes.
Not in the mood to DIY? You're in luck because today we're pairing up with a few creative friends are sharing other ways to gift wrap! Skip to the end of the post to see… psst! You will LOVE their tips!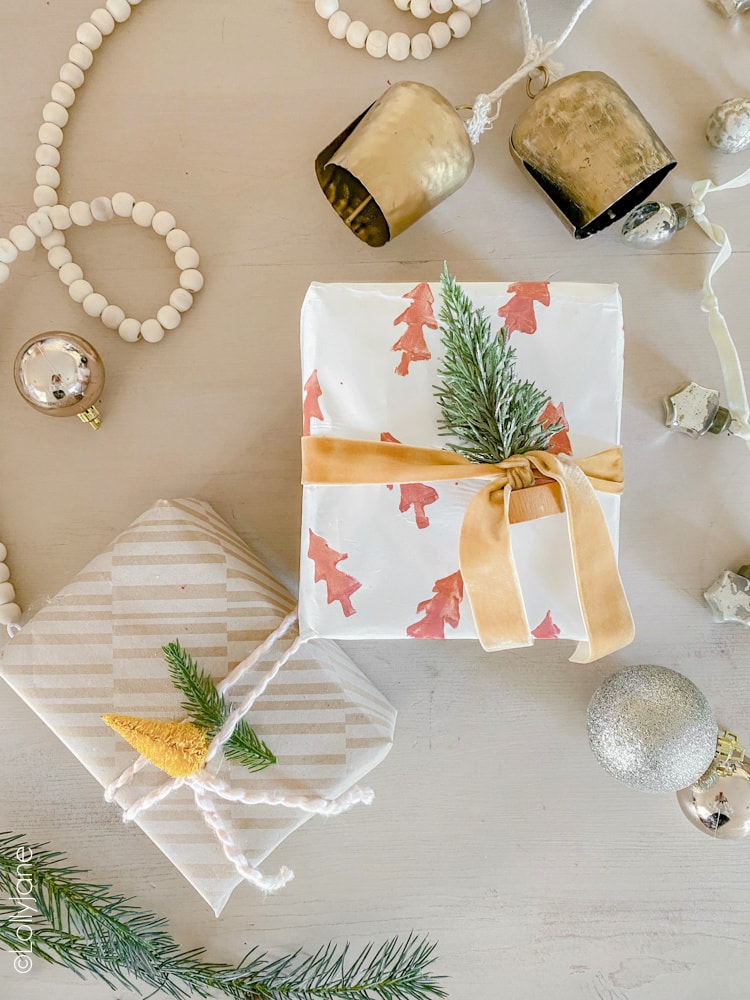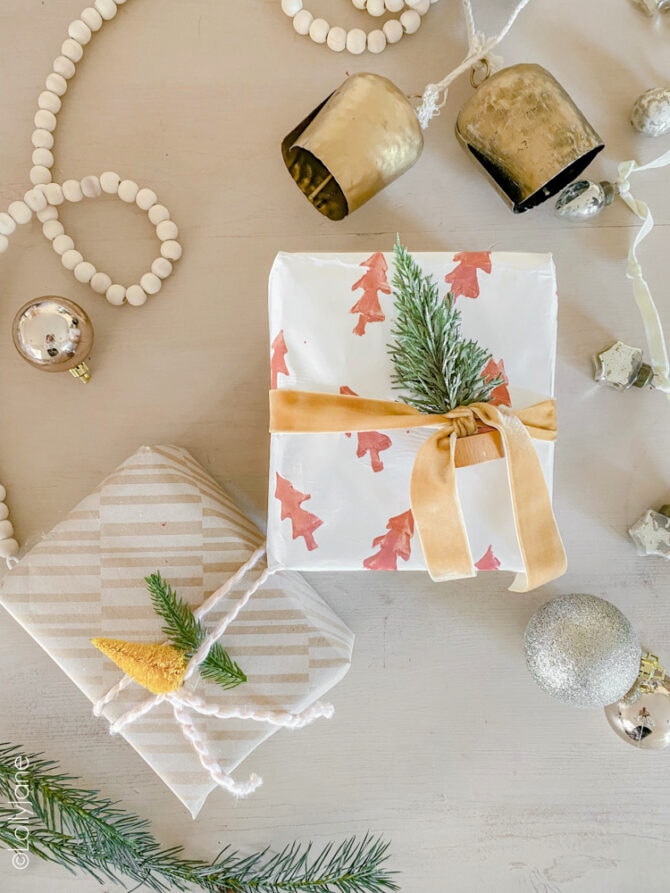 Materials TO MAKE A POTATO STAMP
I was in a pinch for Christmas wrap and didn't have time to run to the store so I used what I had on hand. You likely have the materials to make a potato stamp at your own house as well!
Potato (any type)
Pencil or colored pencil
Sharp kitchen knife
Acrylic paint
Painters brush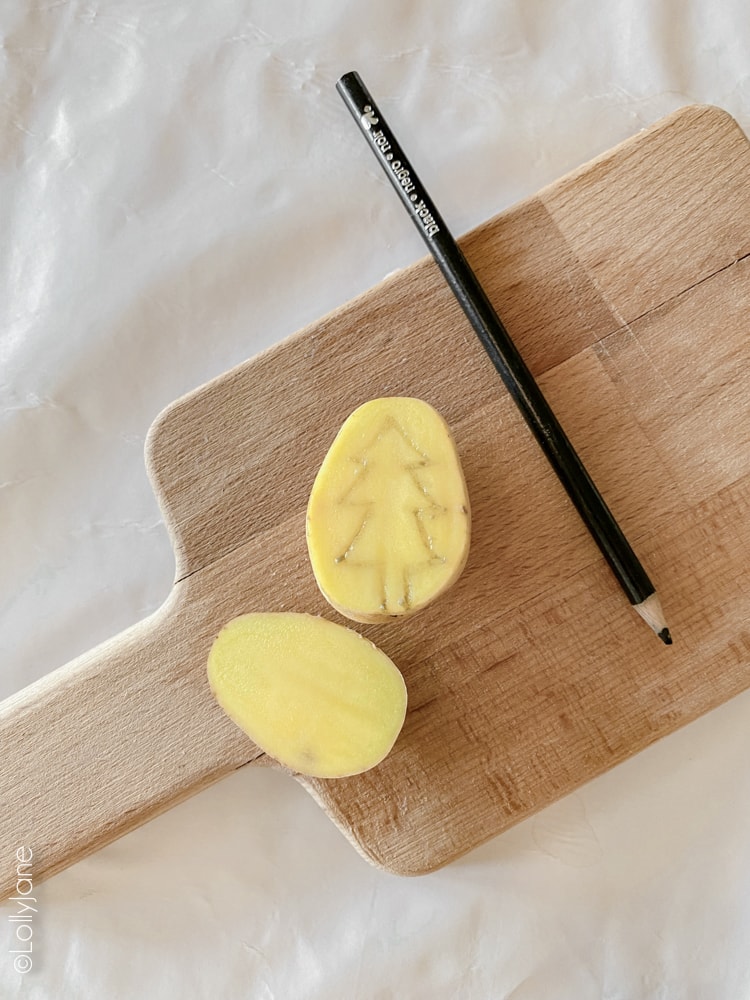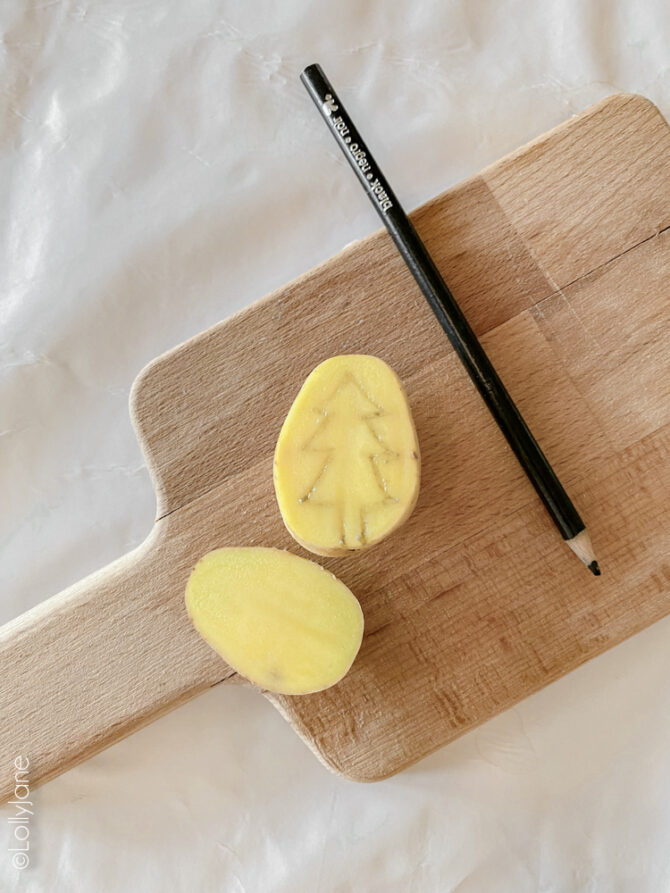 How TO MAKE A POTATO STAMP
Making a potato stamp only takes a dew steps and less than 5 minutes! Here's how:
Cut potato in half.
Using a pencil, sketch out (free hand) your design onto the potato.
Trace the design with a sharp knife first, then cut 1/4″ below the potato so the design is elevated (picture below.)
Dab or air dry potato.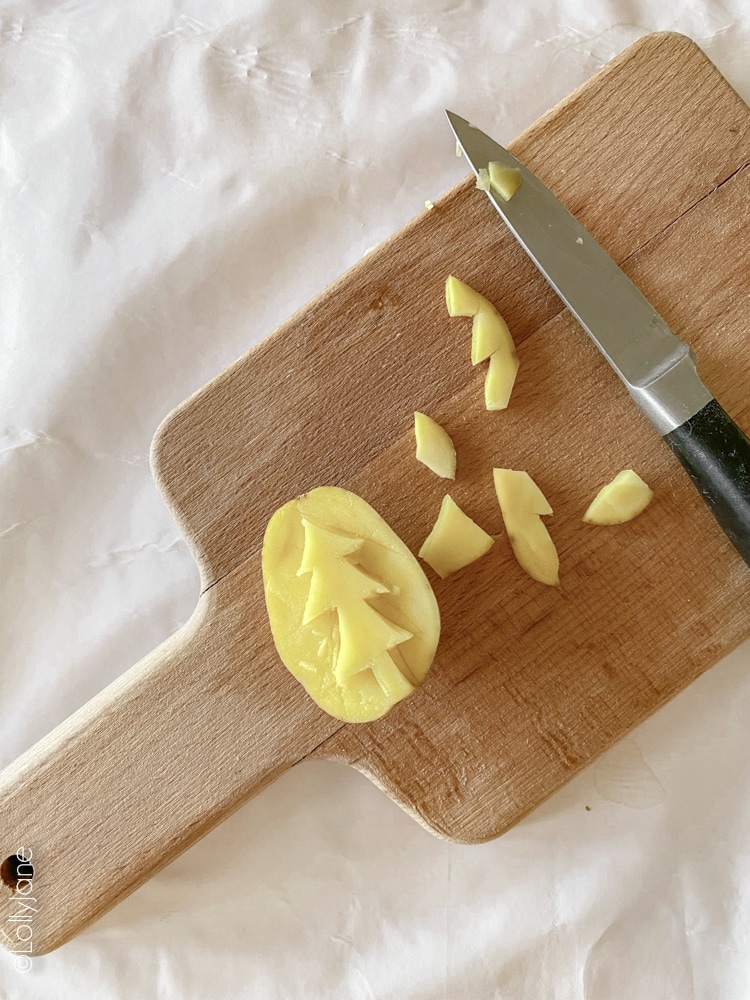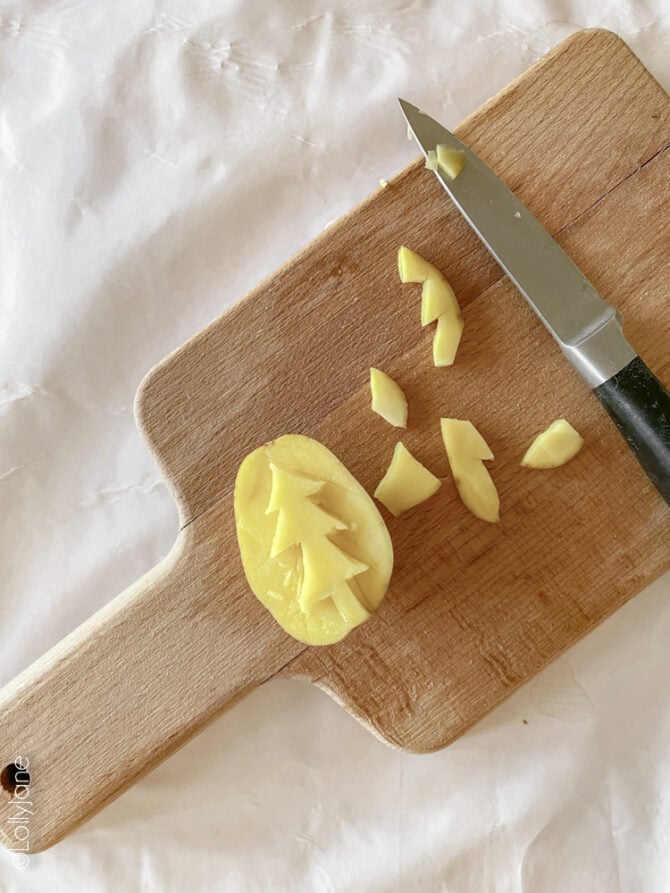 How to stamp wrapping paper
Stamping wrapping paper is so easy and turns any blank gift wrap or kraft paper into a festive design instantly!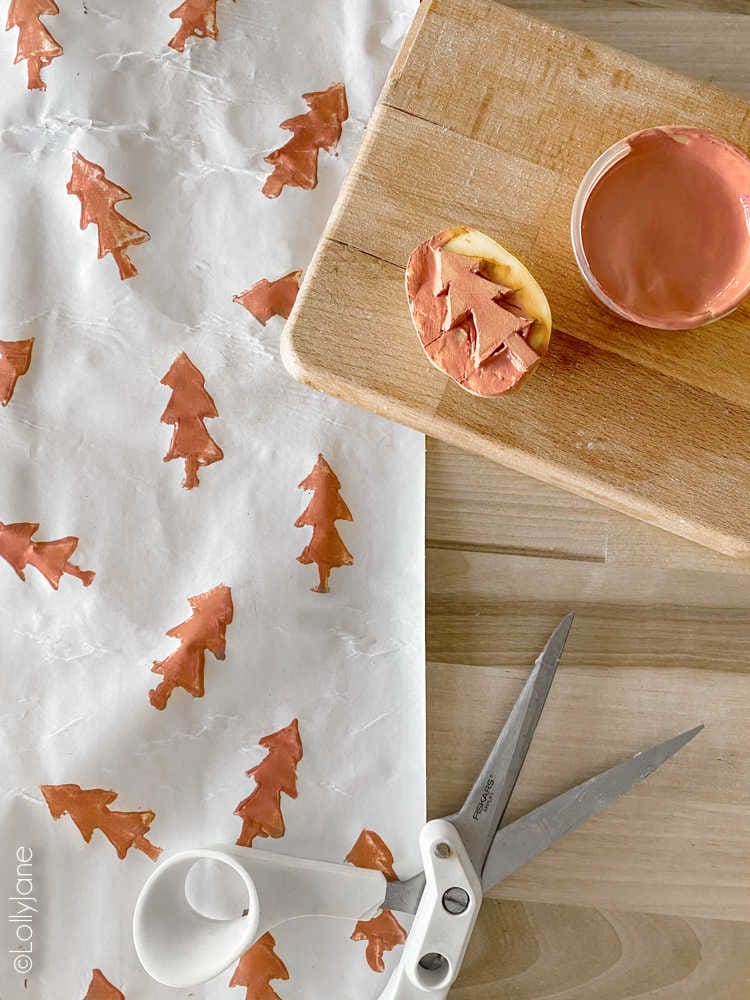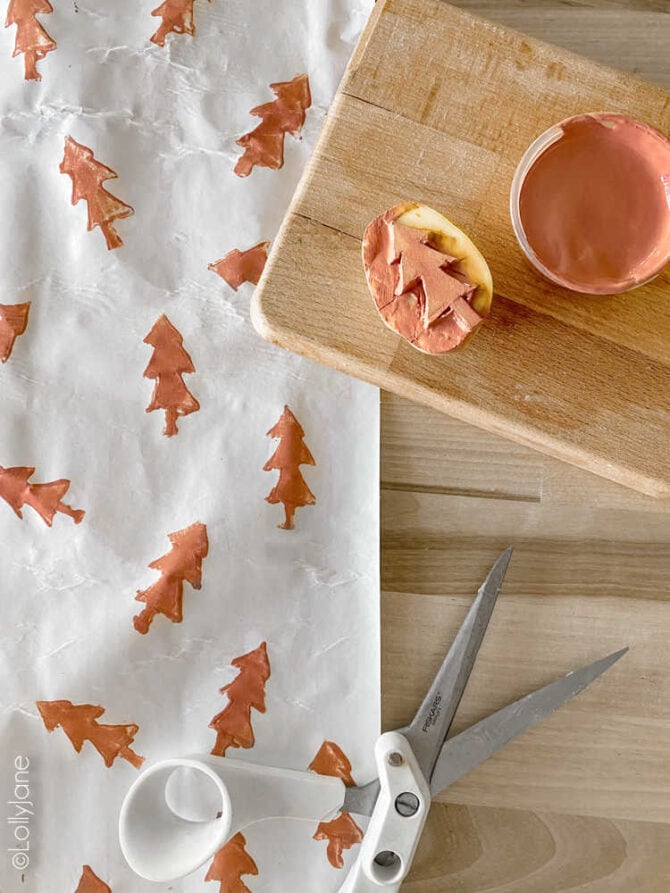 Using a painters brush, dip into acrylic paint and lightly brush on a thin coat. (Test first.)
Push design side down directly onto gift wrap and pull up once the full design has made contact. Pro tip: If you have paint seeping from sides, you have too much paint on your stamp.
Repeat until the desired area of gift wrap is fully stamped: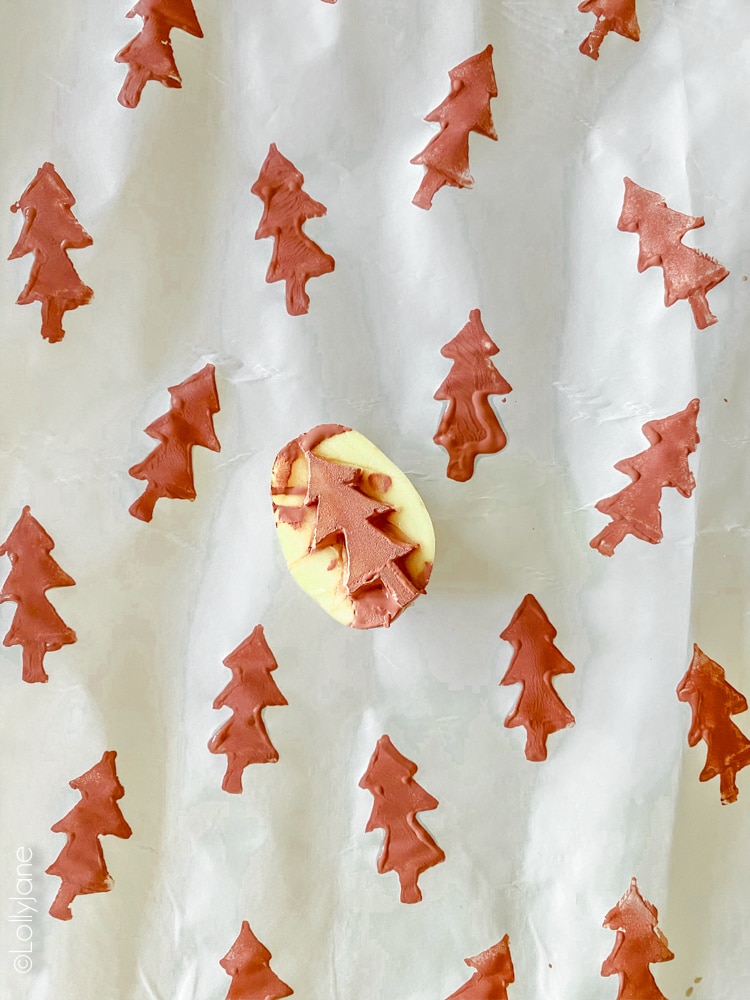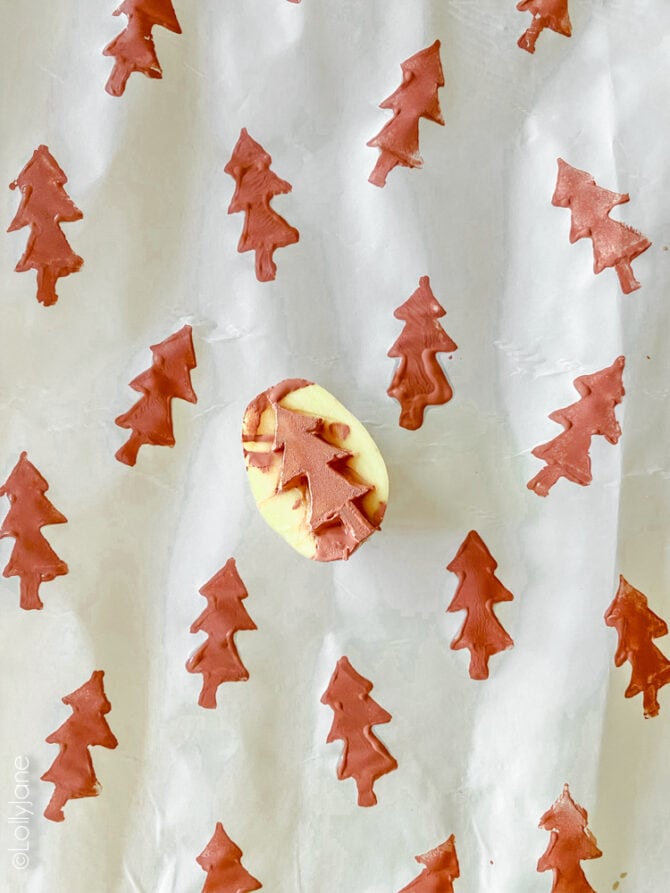 How to decorate Christmas WRAPPING PAPER
To decorate your wrapping paper (totally optional but this adds a little sPiCe!) wrap a piece of ribbon around the gift wrap. Add bottle brush trees, gift tag or candy cane for the cherry on top!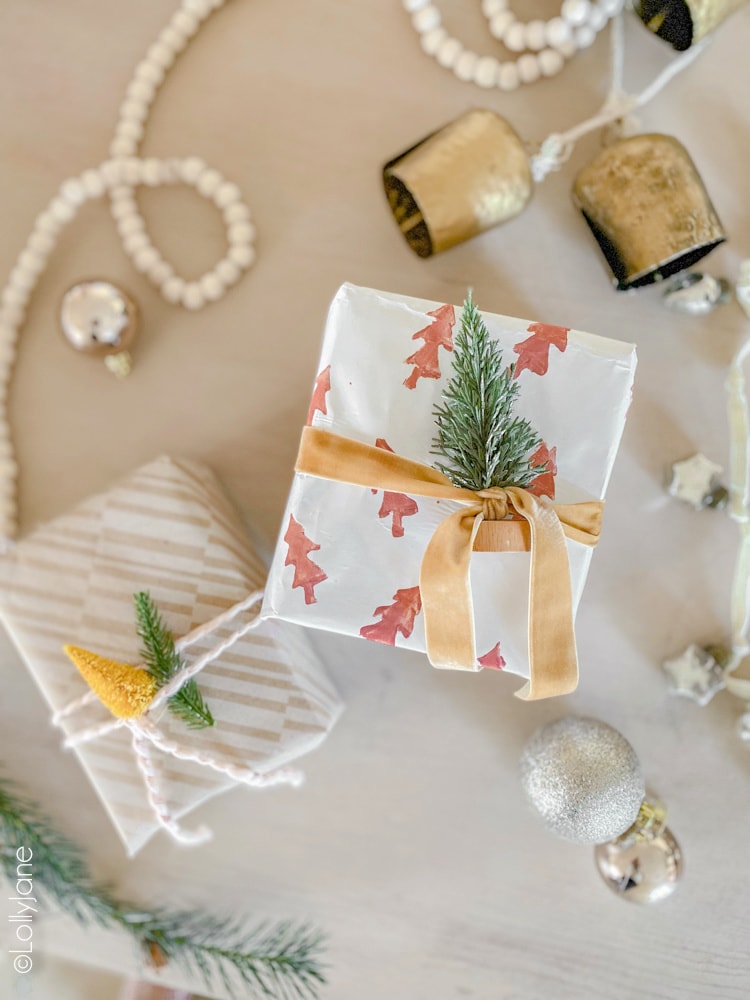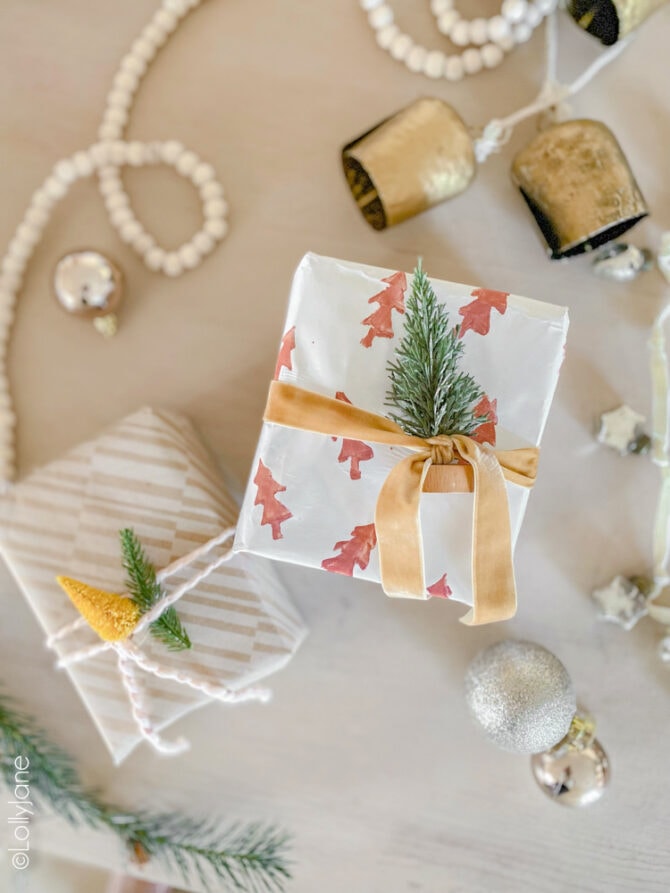 Don't Miss These Amazing Wrapping Projects!
We would love for you to PIN our project, Ashley's minimalist gift wrapping ideas, Janine's FREE printable vintage gift tags or Julie & Jodie's ideas to level up your Christmas gift wrap game. Thank you for being here today!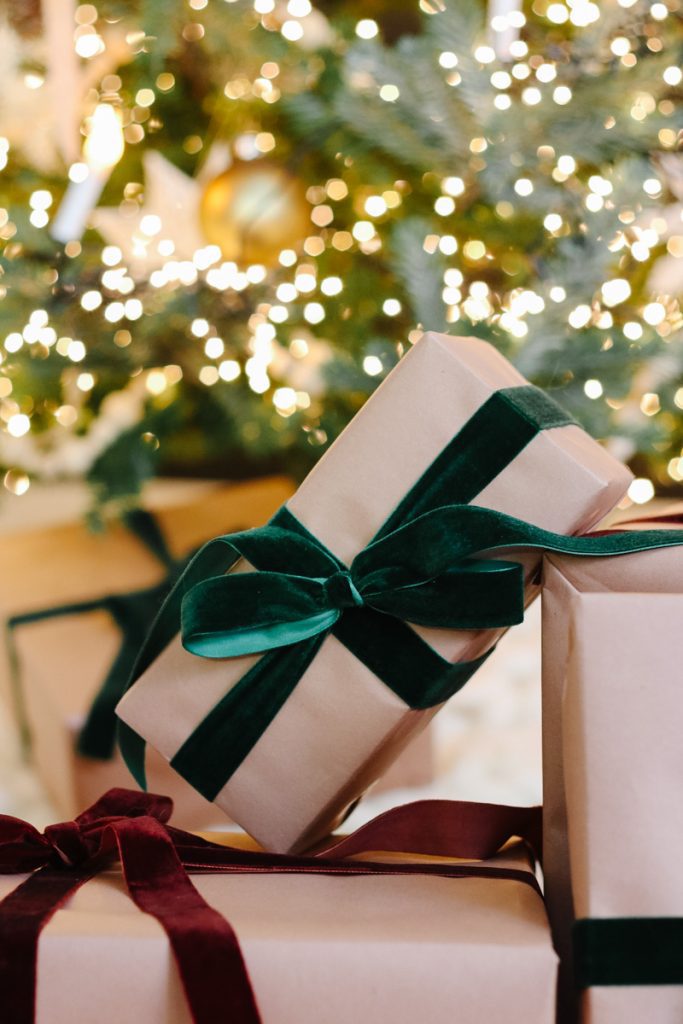 Minimalist Gift Wrapping Ideas | Modern Glam
Check out this minimalist (and affordable) Christmas gift wrapping. And I'm sharing my favorite gift wrapping supplies and tools to make your holiday wrapping easier too!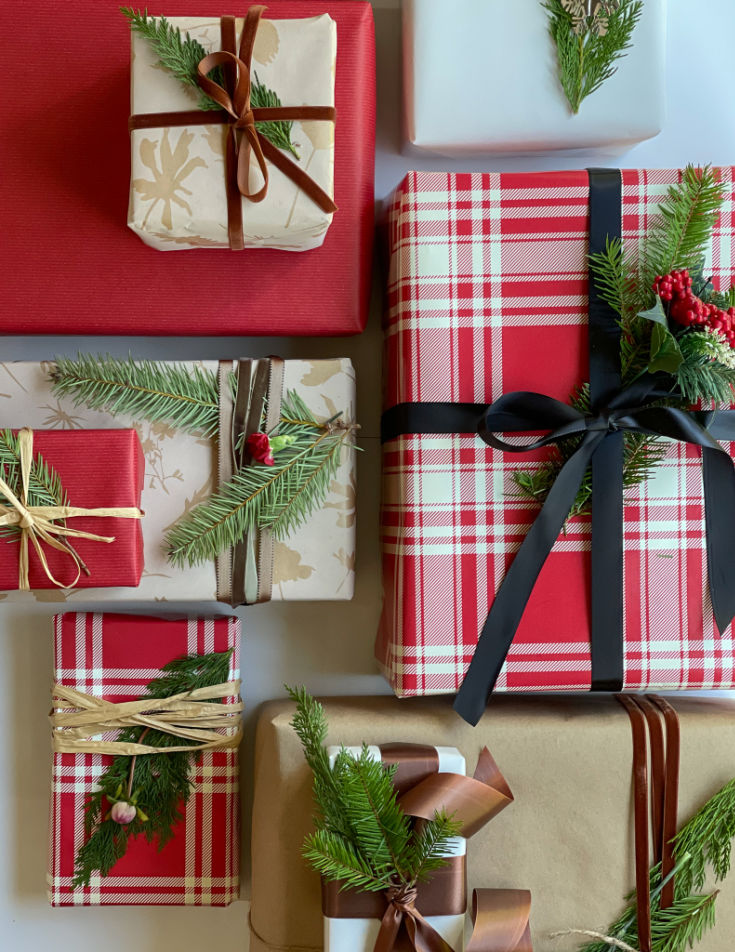 7 Surprisingly Creative Ideas to Level Up Your Christmas Gift Wrap Game | The Design Twins
7 creative ideas to make your Christmas gift wrap stand out in a crowd! Easy, inexpensive ways to take your gift wrap from average to fabulous.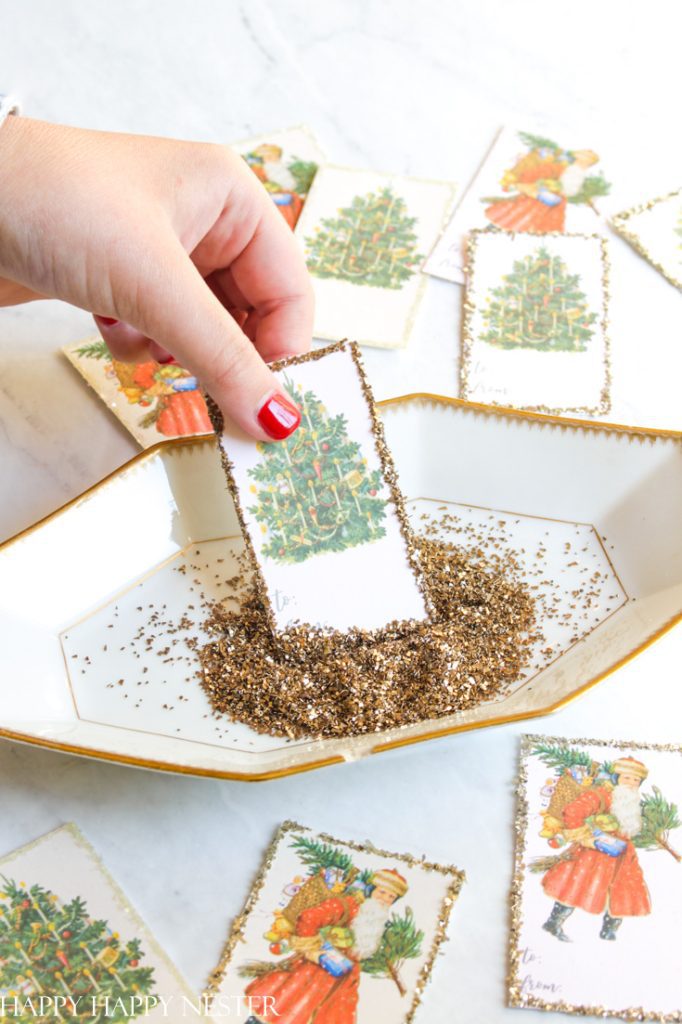 Free Printable Vintage Gift Tags | Happy Happy Nester
These Free Printable Vintage Christmas Tags are authentic images from old holiday cards. Download your pdf and print them at home. The downloaded images come with a pink or tan background to fit your holiday wrapping.