Free Printable Thank You Cards #LightTheWorld
Hi y'all! We're back with our #LightTheWorld freebies in collaboration with Mormon.Org, yay! Just like we promised, here is the first idea for easy ways to give service! The holidays are CRAZY! We definitely don't want to add pressure by making you feel like you HAVE to give service. That would be rude of us, and we promise we're nice twins (: But we know how good it feels to serve, even if it's a small act of kindness like saying hello to a stranger or looking them in the eye and giving them a genuine smile. Melissa Esplin has made it easy to express your gratitude to someone. She's created these Printable Thank You Cards for the whole family! Just print, sign then mail or hand deliver.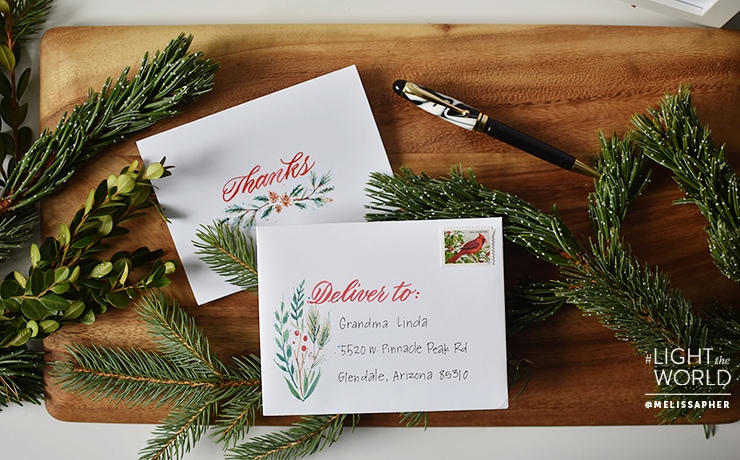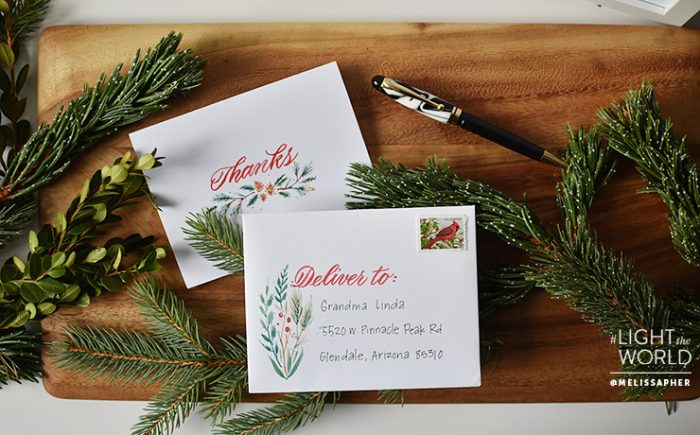 Here is the cute Melissa herself to share more about her printables and why she chose them:
So sweet, love it, Melissa! If our sweet Nana was still around, she would definitely sneak us an extra cookie if we handed this to her (;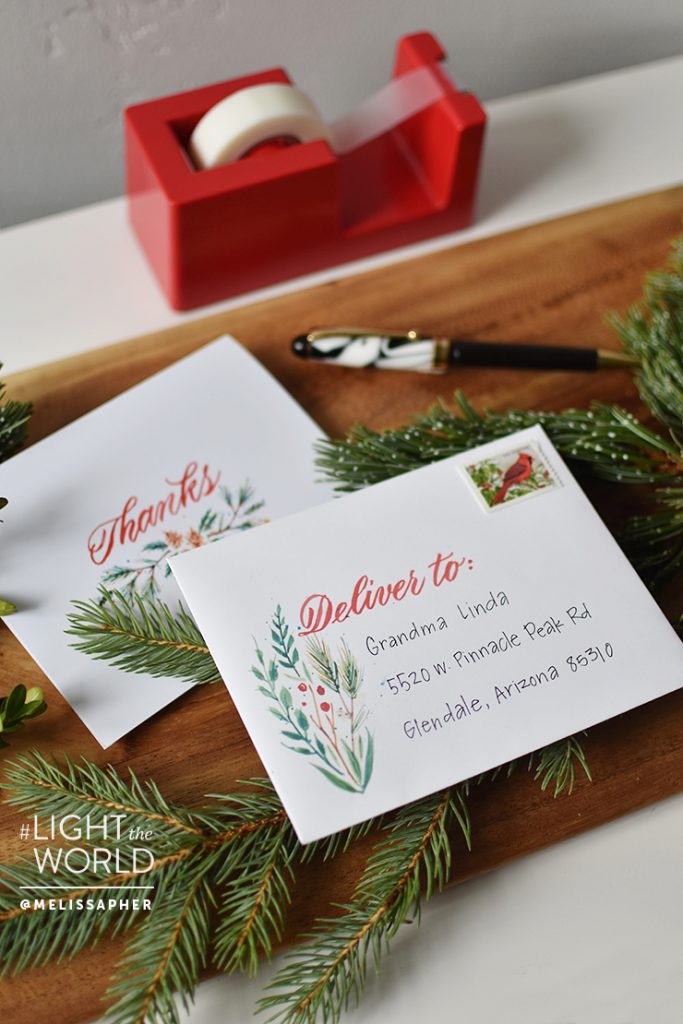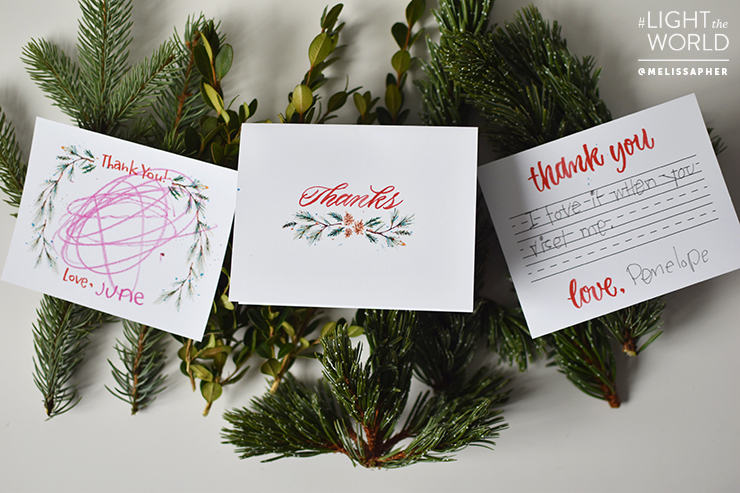 Can you believe Melissa painted and lettered this gorgeous print below? It's a phrase from the scripture, Doctorine & Covenants 59:7. Melissa says, "I hope that if you're not of my same faith, you might find this reminder encouraging to get on your knees and give thanks to Him."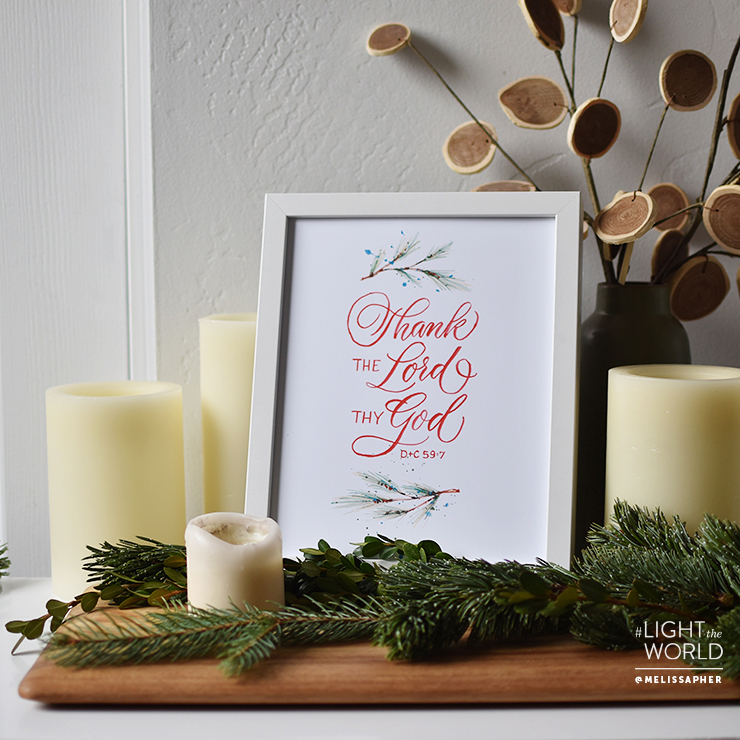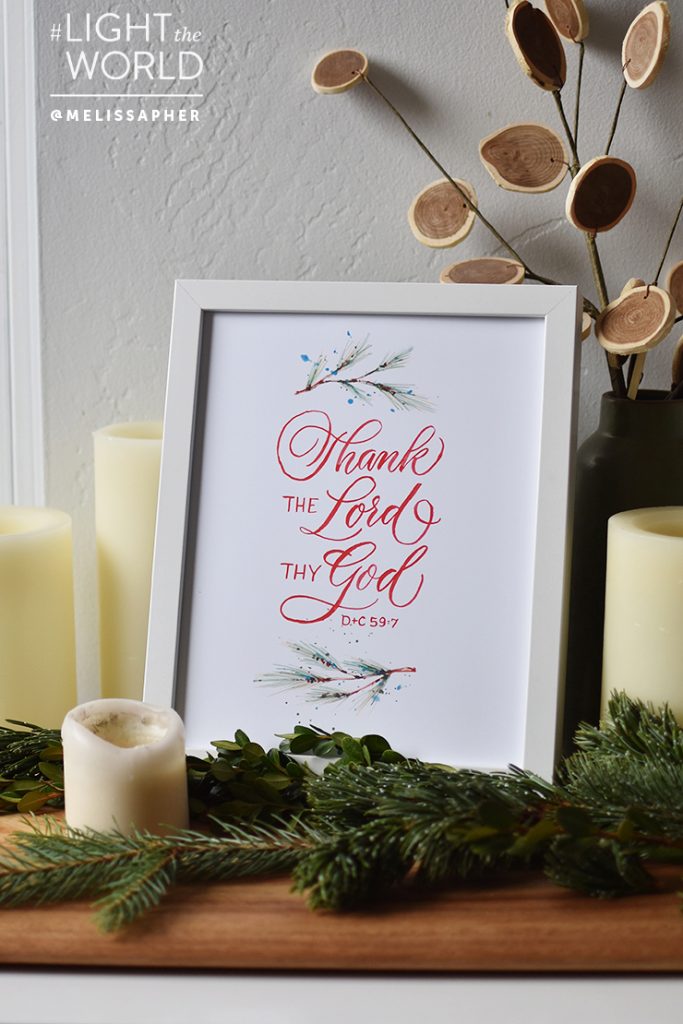 We are so grateful to Melissa for sharing her talents and creating these free printables for you! Head to her site to download them all (or click the picture below). Who will you gift one to?


Don't forget your Service Calendar Timeline from Mormon.org 🙂 Merry Christmas and Happy Serving! XO