farmhouse Christmas porch
Happy almost December, friends! We're also visiting Tatertots and Jello today, sharing our newest creation, our DIY Sled Wreath.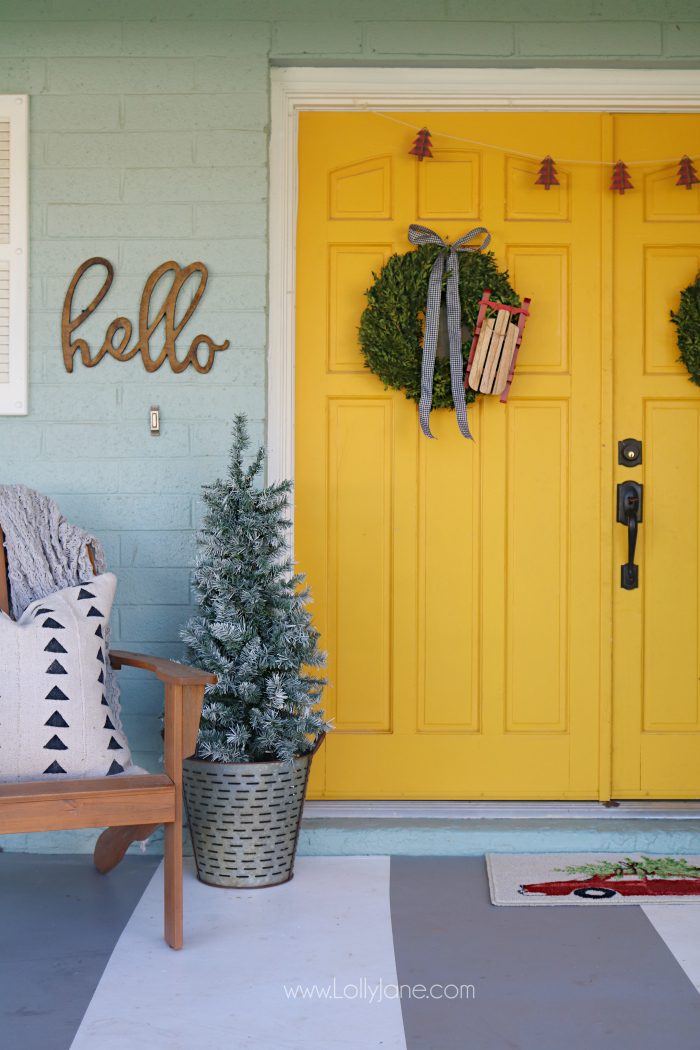 It was a breeze to make with no skills except tying knots so be sure to check it out! I saw On Sutton Place's darling porch and had to borrow some ideas, it's so festive and she's right when she said it was frugal.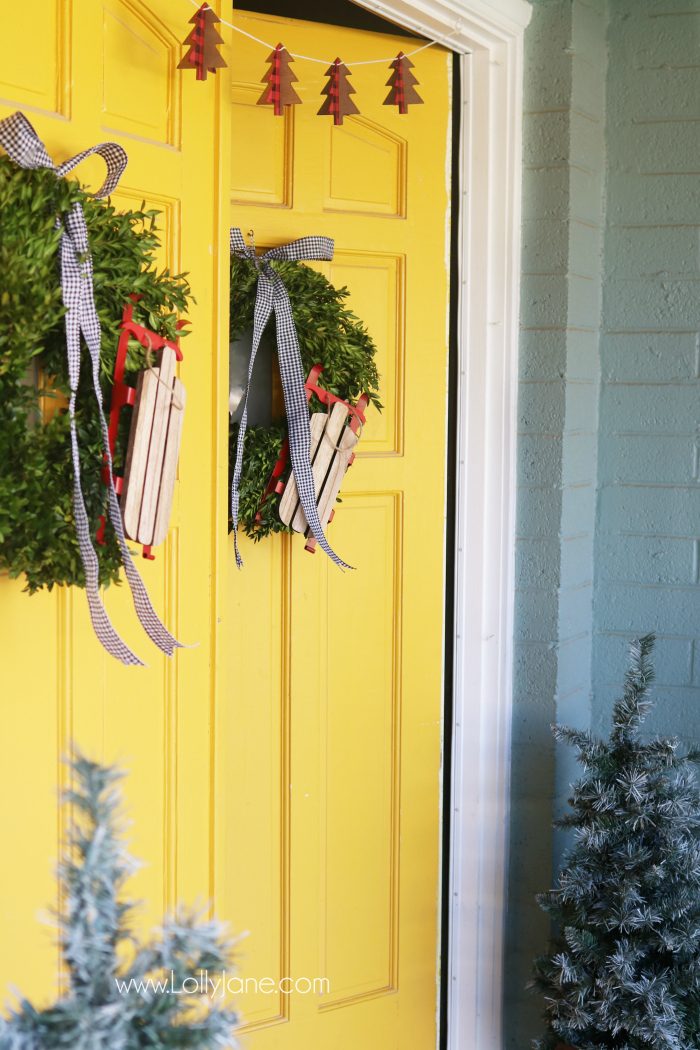 I bought a couple olive buckets but had everything else on hand so it was a quick spruce up. I love my colorful porch mixed with farmhouse decor.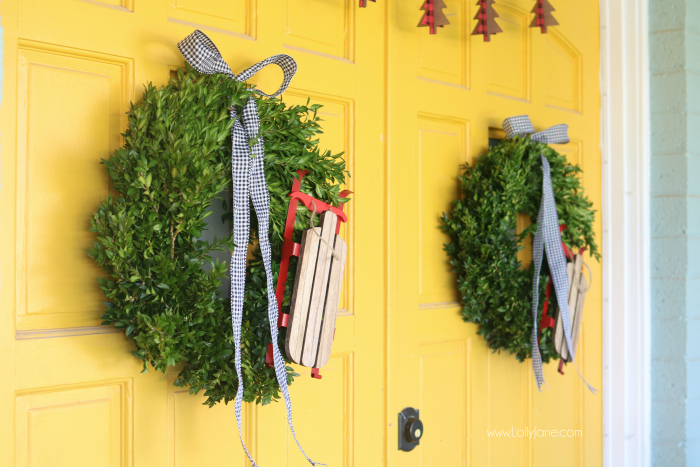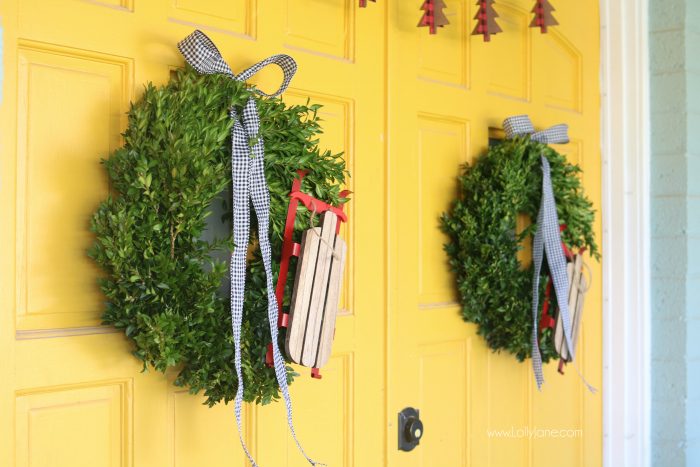 Are you an artificial or real tree family?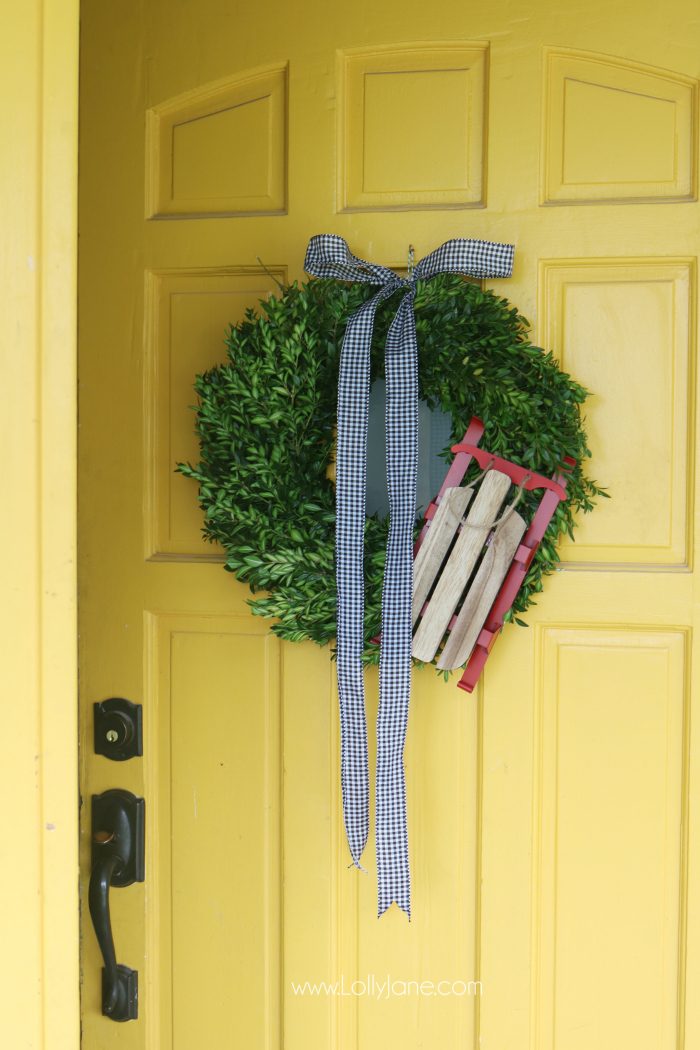 We ran to Target on Monday night to check out their selection when we realized our 5′ sad little tree finally died, after 8 years of love. They were having an extra 15% Cyber Sale so I nabbed some sleds, the rug and a 6 pack of bottle brush trees from the dollar spot.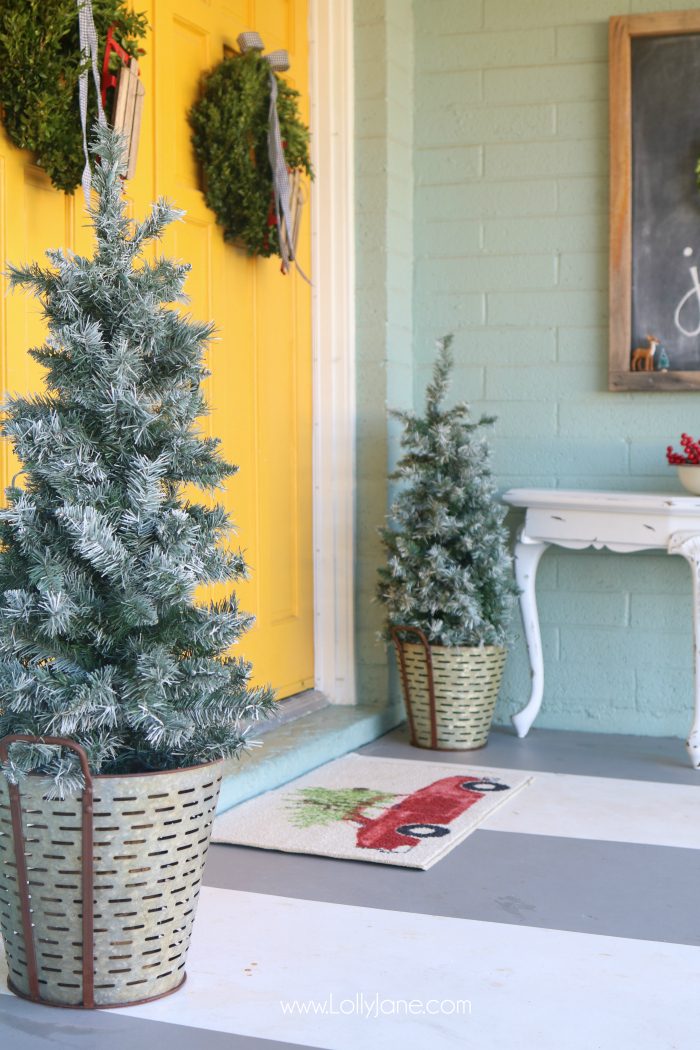 It's kind of hard to decorate double doors! Rugs just aren't made to fit them, any suggestions? I once considered replacing the double to one XL Dutch door and took a poll on Instagram for y'all to weigh in… I thought I was going to be lynched! Everyone yelled at me but, I did realize from the numerous comments how convenient 2 doors are for moving furniture around, (which we do too often! LOL)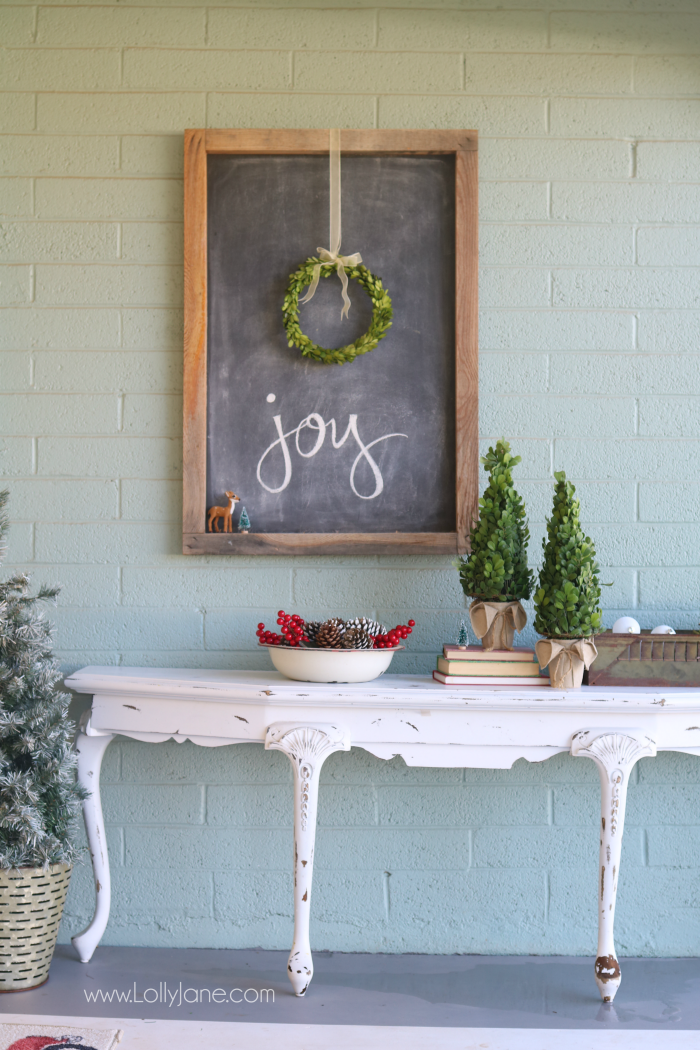 I scored this table from Old Brick House years ago and put it outside for a photo shoot but have left it out here since. I love it for quick decor. The chalkboard is from Nikki when she moved, crazy girl to give up this gem! The darling little wreath was a set of 3 from Decor Steals.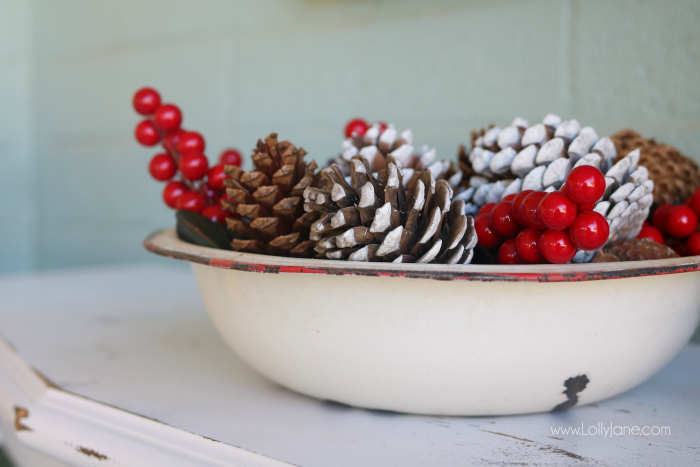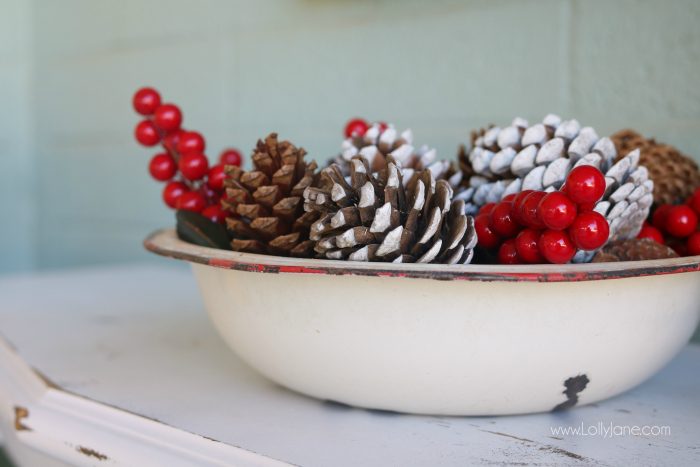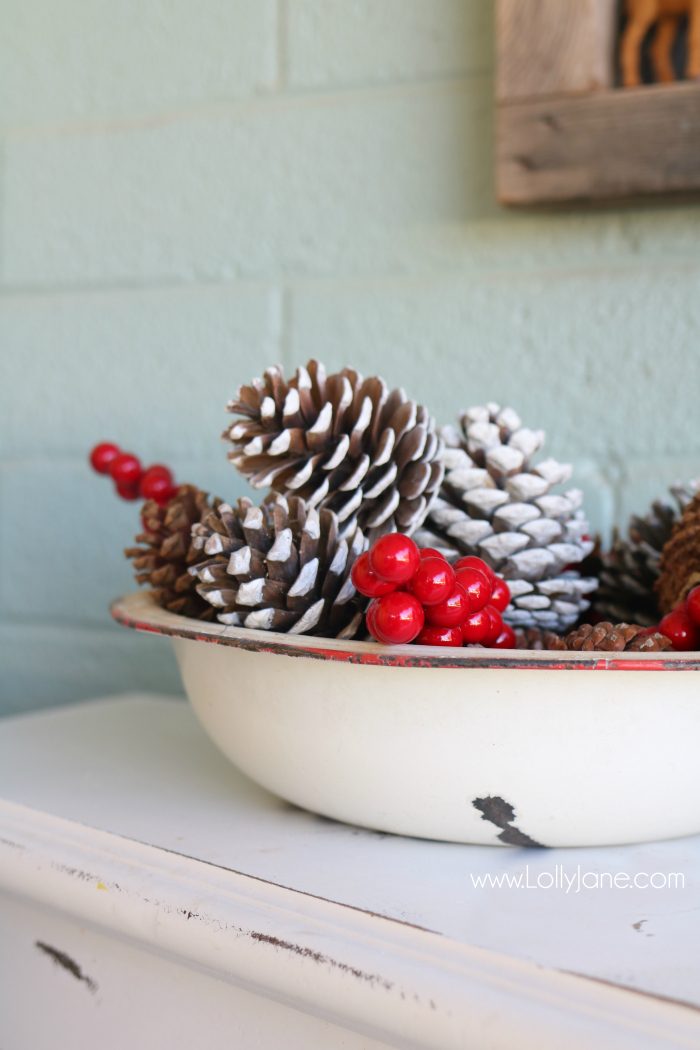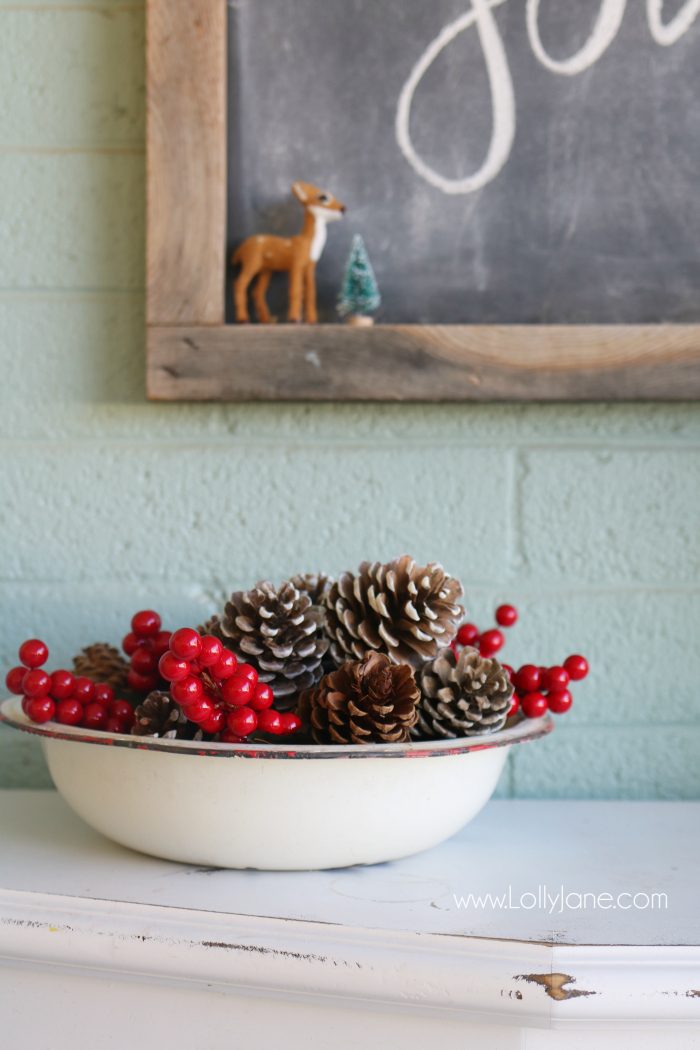 I think this is the first year I've been done decorating before December 1st, I should make this a habit, lol!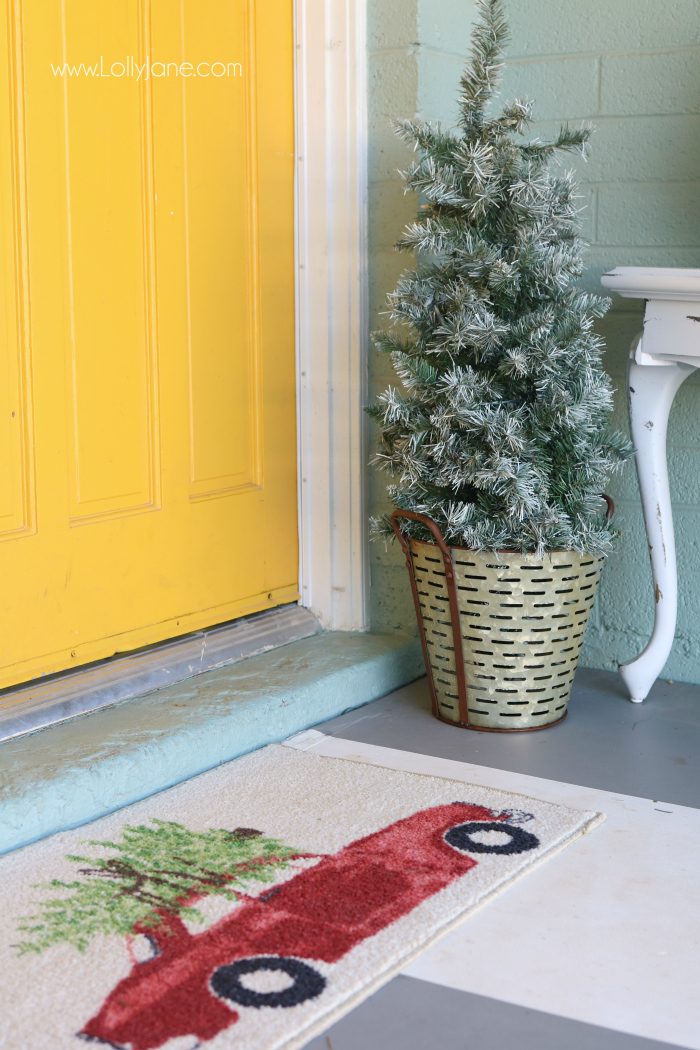 S O U R C E L I S T:
Hello: Lolly Letters
Olive Buckets (they call them Nihal Buckets): World Market
Fresh Boxwood Wreaths: Trader Joe's
Christmas Rug, Sleds, Bottle Brush Trees: Target
Pillow: Sew and Cloth
Trees: Home Depot, upcycled from 2 years ago
Cranberries: Michaels
Wreath on chalkboard: Decor Steals
Thrifted: chalkboard, topiaries, table, bowl
Pinecones: yard
PAINT COLORS: Door: Jackson Square/Valspar, House: custom=paint code: 417152525780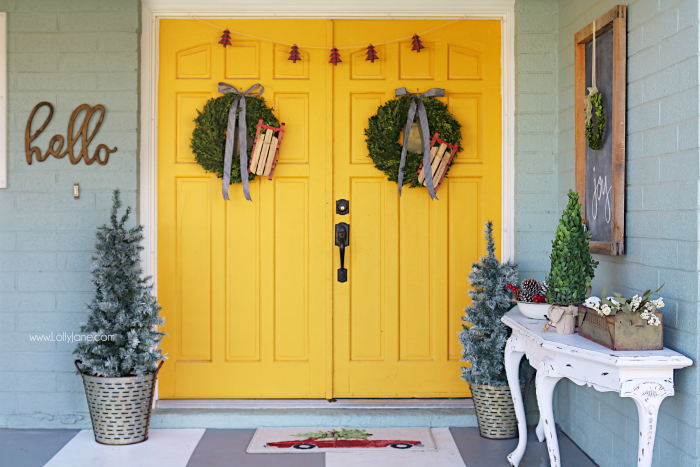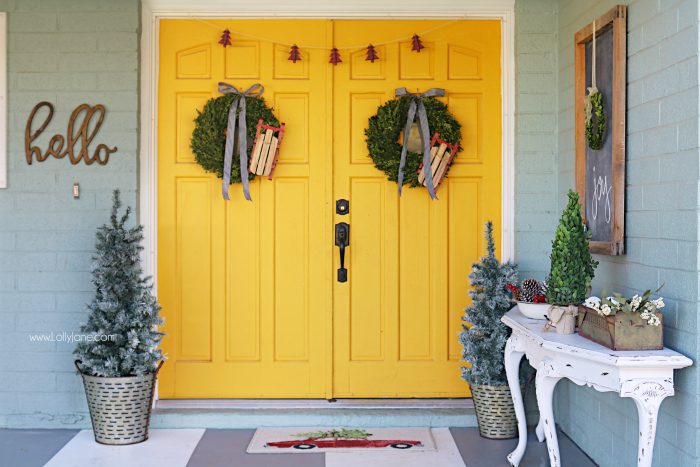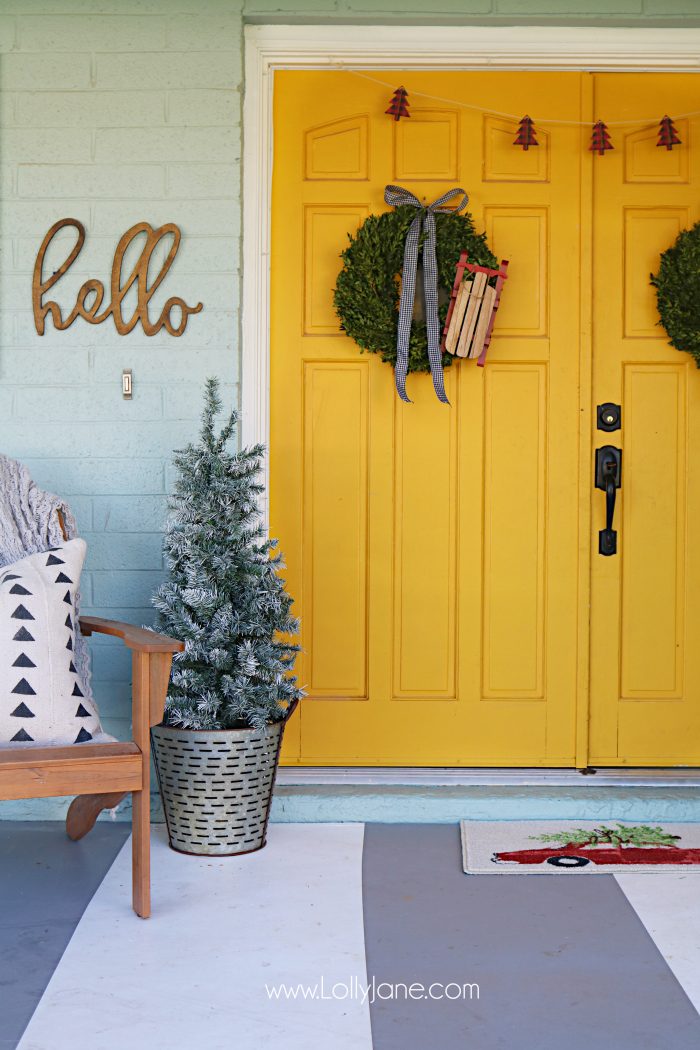 Hope you like the farmhouse touches on my porch, I'm so excited about the olive buckets! Kristi scored some over the summer and I've been jealous! They'll be fun to swap out seasonally. We'd love for you to pin this so your friends can see it too!

Visit more of our Christmas ideas like our Santa style porch from last year,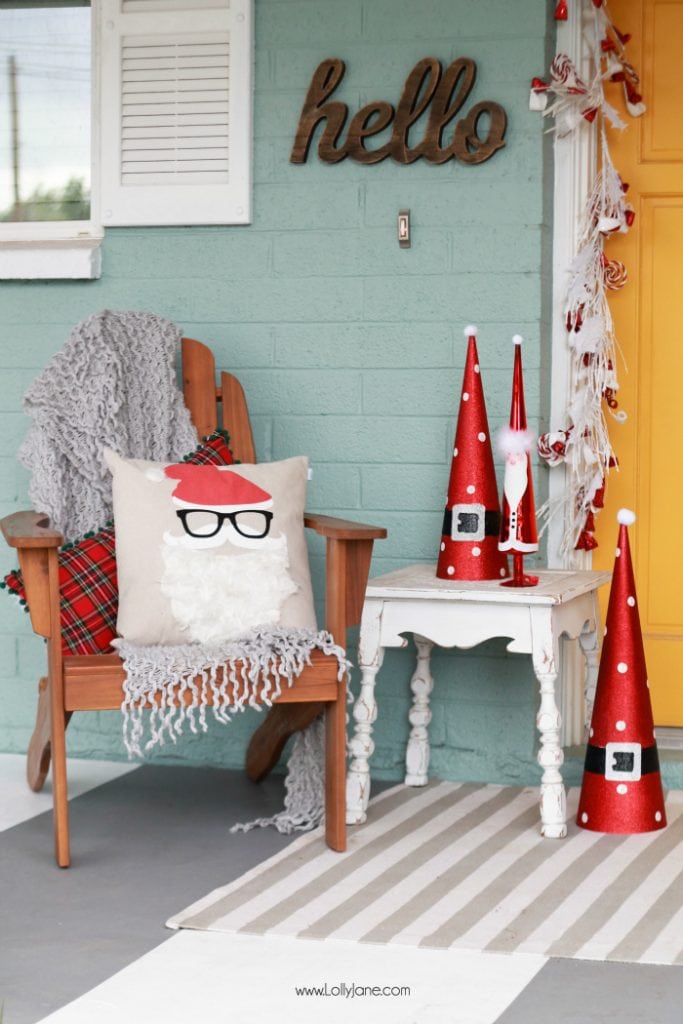 You've got to try Amy's amazing Citrus Holiday Potpourri, mmm!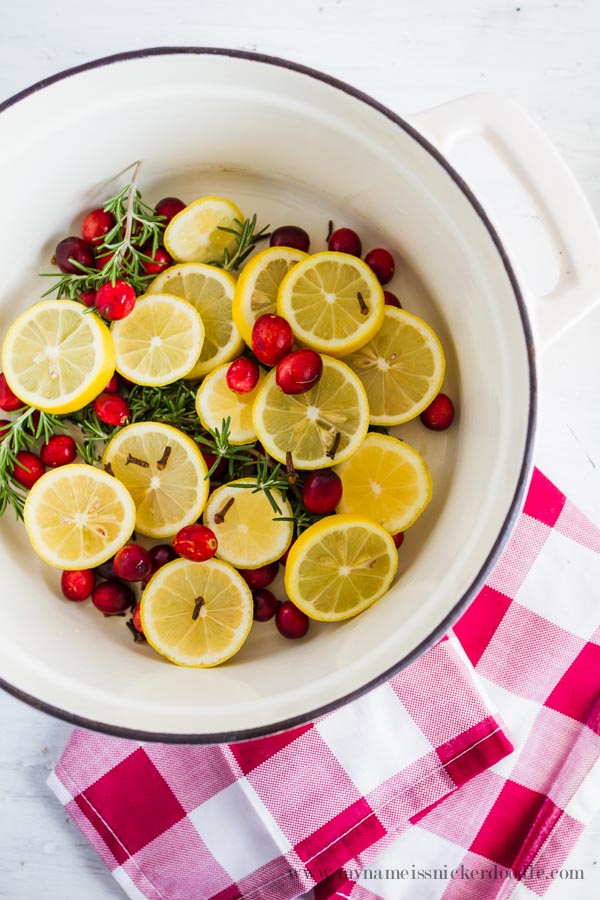 Do yourself a favor and pig out of on our White Chocolate Cranberry Popcorn, it's addicting.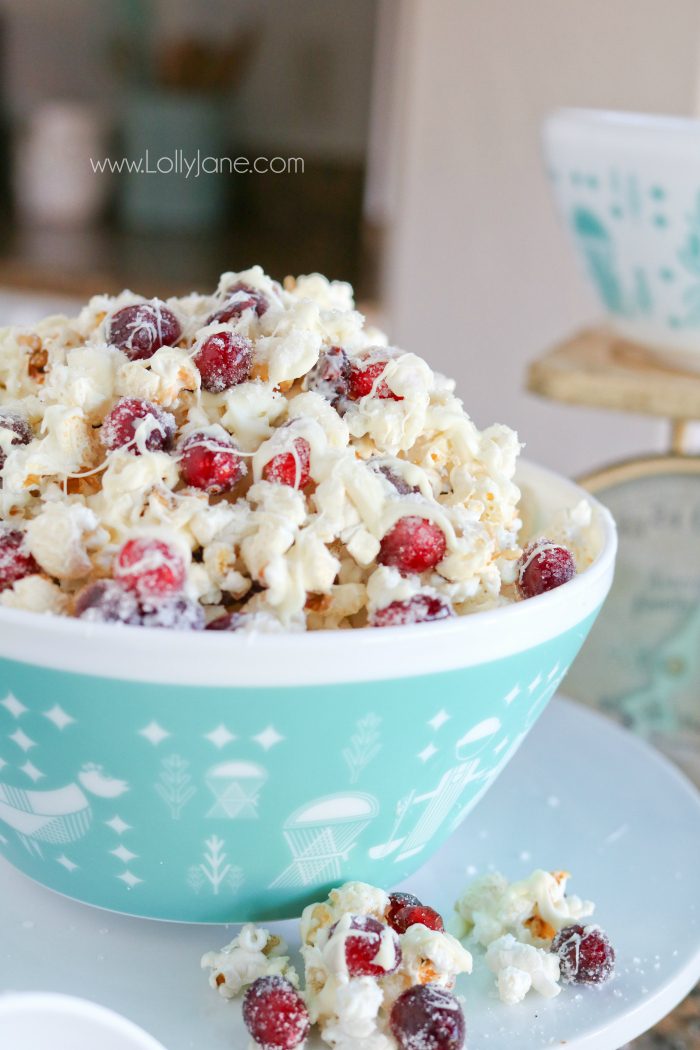 Looking for a place to hang your card? Create this quick DIY Christmas card display.