floss like a boss printable
You know Kelli's sportin' some pretty bling these days with her adult braces so we thought we'd share some fun bathroom printables as a reminder to floss like a pro! Dr. Frost warned me about poor flossing habits and how it can leave permanent spots on your teeth when the braces come off. I made this fun little printable for my son who is also wearing braces to remind him to floss like a boss!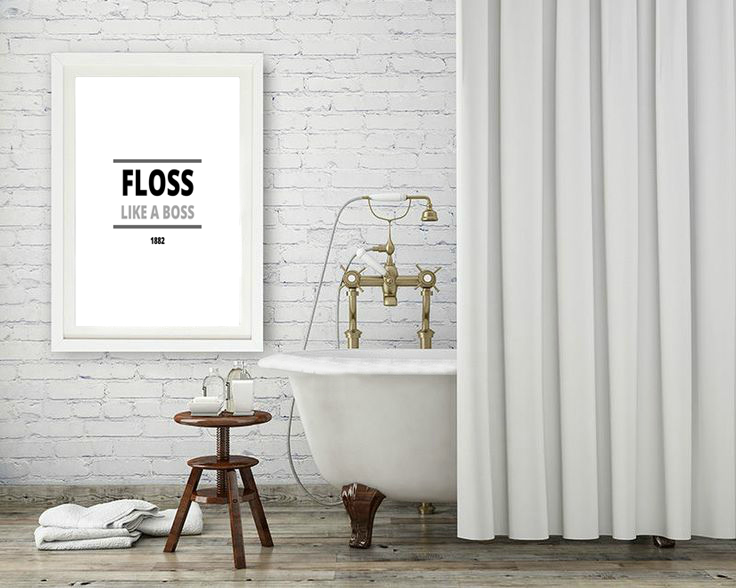 Download: floss like a boss print
And because I'm in the middle of an intense bathroom remodel, I made some Wash Brush Floss Flush printables, farmhouse style! I can't WAIT to get my bathroom done so I can hang one of these fun digital downloads up!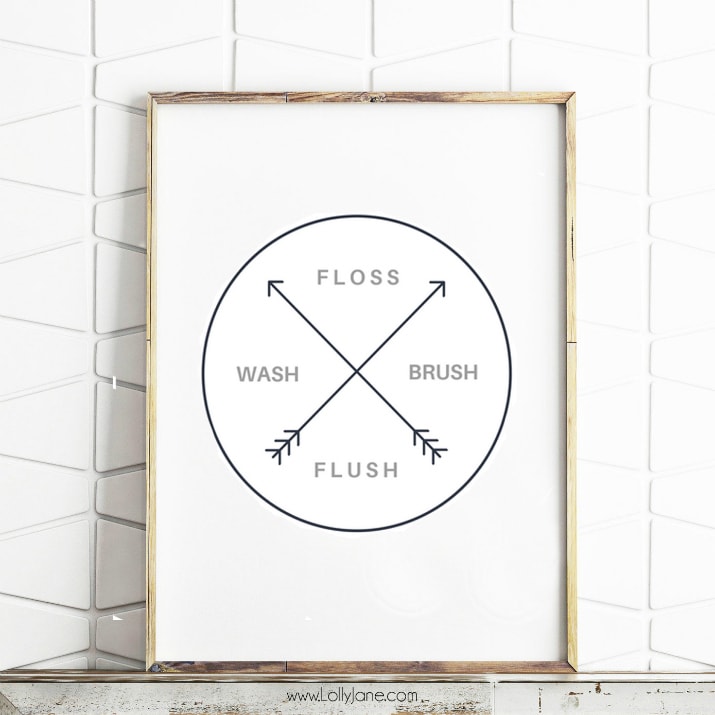 Download: Black Print | Coral Print | Aqua Print
Which color do you like? Coral, black or aqua?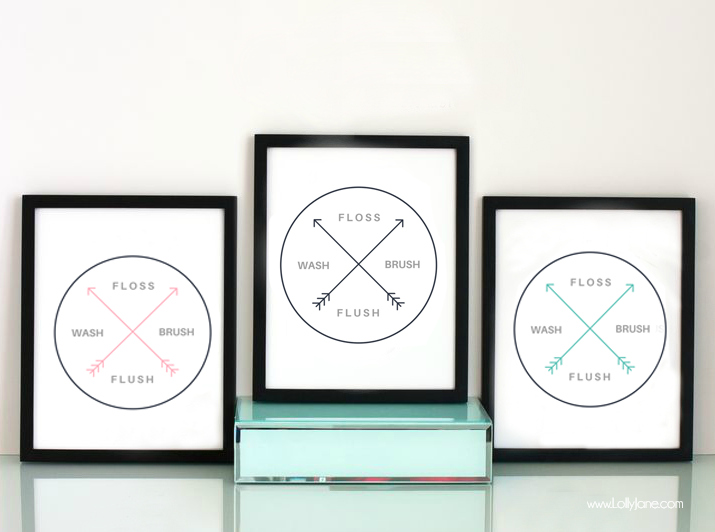 Are you looking for braces for you or a family member? Dr. Frost has got some great incentives when you make the best decision of your teeth's life and let him change your smile. For the month of October, Frost Ortho is donating $25 for every new patient to breast cancer awareness. They offer complimentary consultations, call their office to schedule 480-325-7500.
Happy smiles!
Visit my bathroom before I tore it apart,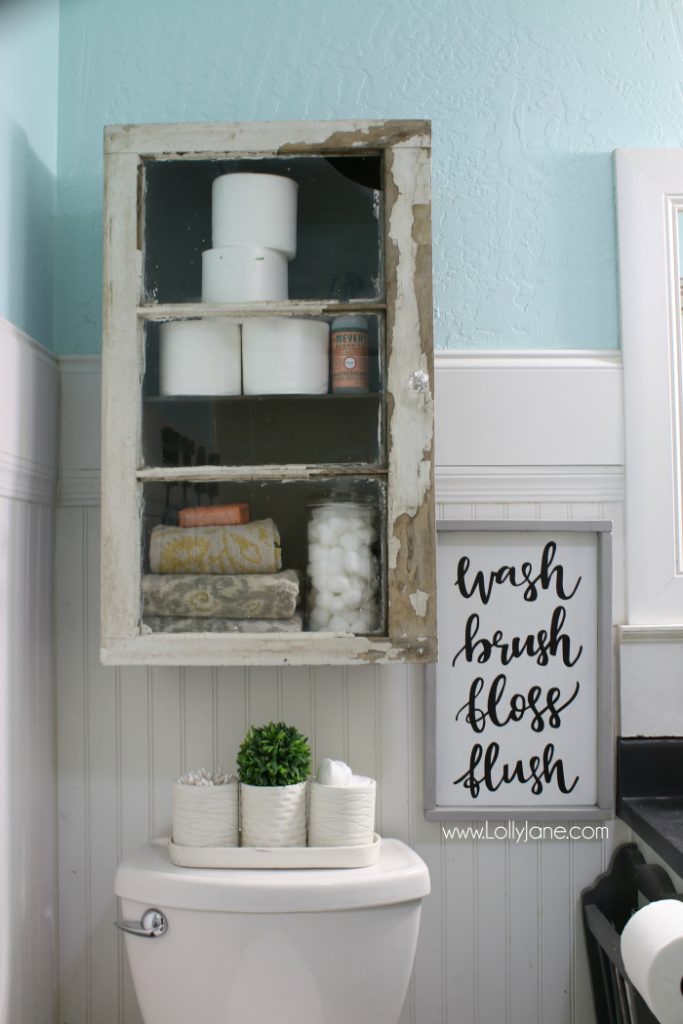 plus loads of our free printables like this simple Stay Wild freebie!