peppermint cheesecake recipe
This is a sponsored post written by me on behalf of The Hillshire Brands Company. All opinions are entirely my own.
My husband likes to tease me about my side of the family's traditions. We are short cutters and prefer to focus on quality family time outdoors in our refreshing Arizona winter. I'm one of nine children, all of my siblings are married and we have nearly forty grand kids combined. So you can image how big and loud our holiday get togethers are. My parents provide the main course and the attending siblings divvy out side dishes, salads, rolls and desserts. When it's my turn for dessert, you can find me in the frozen section at Walmart.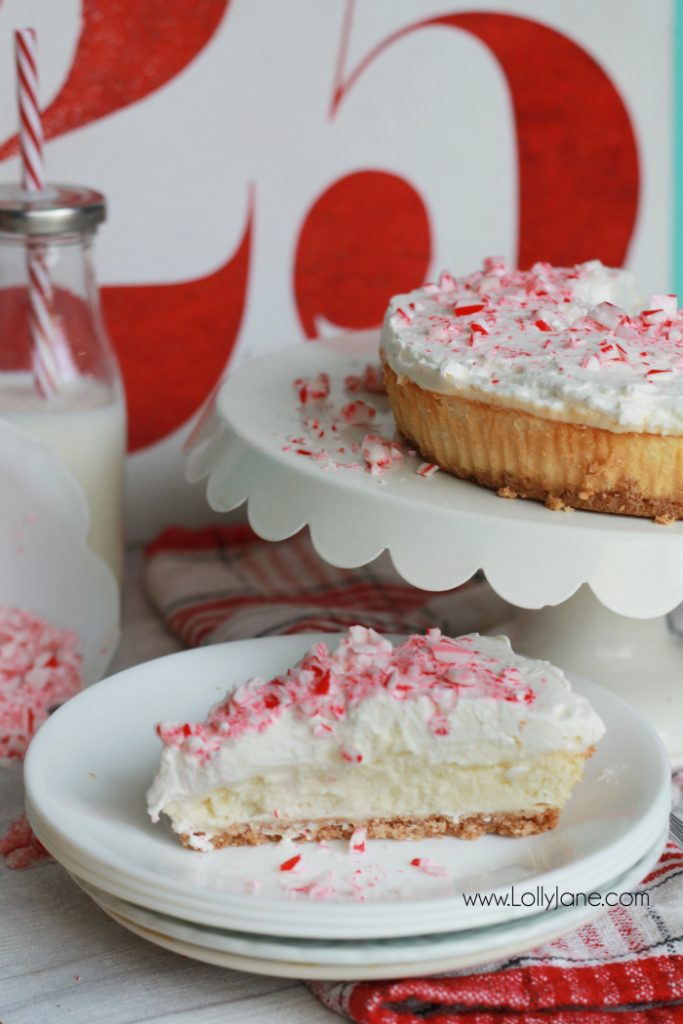 I'm a big fan of Sara Lee's pies and cheesecakes. I store them in my own freezer then doctor them up to take my holiday from good to great! This Cheesecake with Homemade Peppermint Whipped Topping is so good. It's got just enough peppermint to bring you back to hanging ornaments on your grandma's tree but not too much to make the lightly crunched topping overpowering.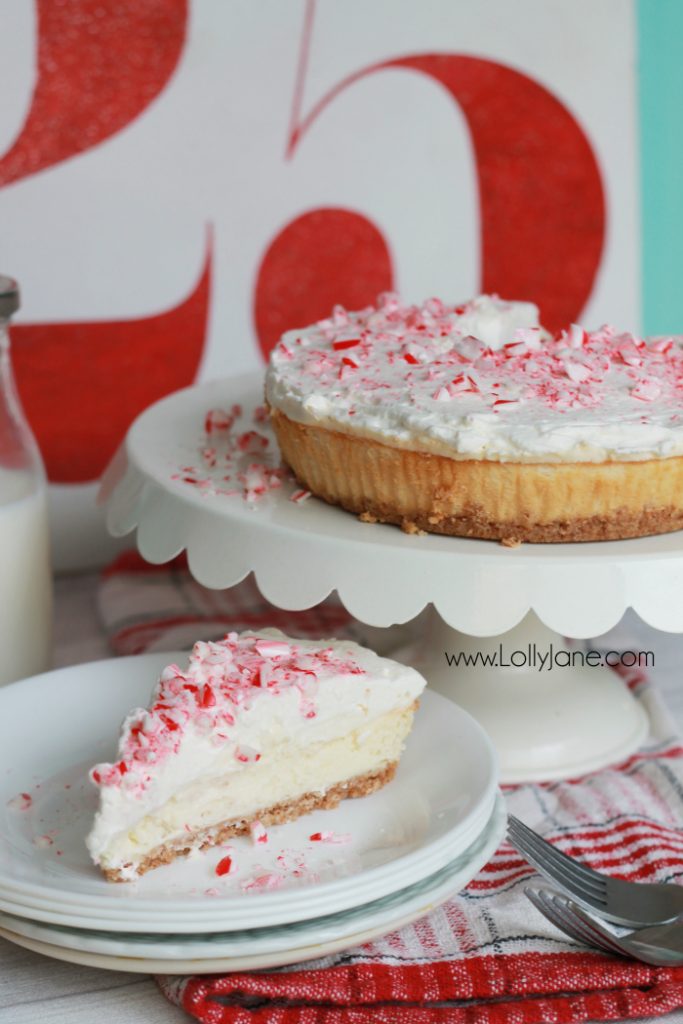 Ingredients:
1 Sara Lee Original Cream Cheesecake
16 oz Great Value Heavy Whipping Cream
1 tsp Peppermint Extract (not shown)
2 Crushed Candy Canes
3 tbsp White Sugar (not shown)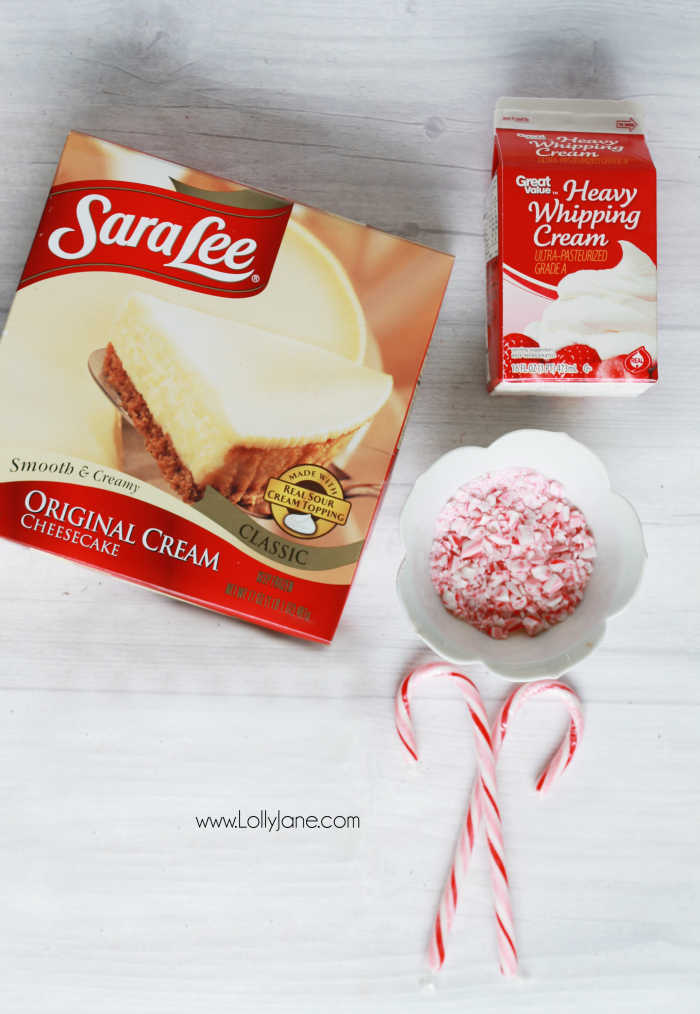 Instructions:
Place whipping cream, sugar + extract into bowl (or mixer).
Whisk just until the cream reaches stiff peaks, anywhere from 2-5 minutes.
(Store any unused portion in an airtight container for up to 10 hours. When ready to use, re-whisk for 10 to 15 seconds.)
Spread fresh whipped cream onto cheesecake, sprinkle with crushed candy canes.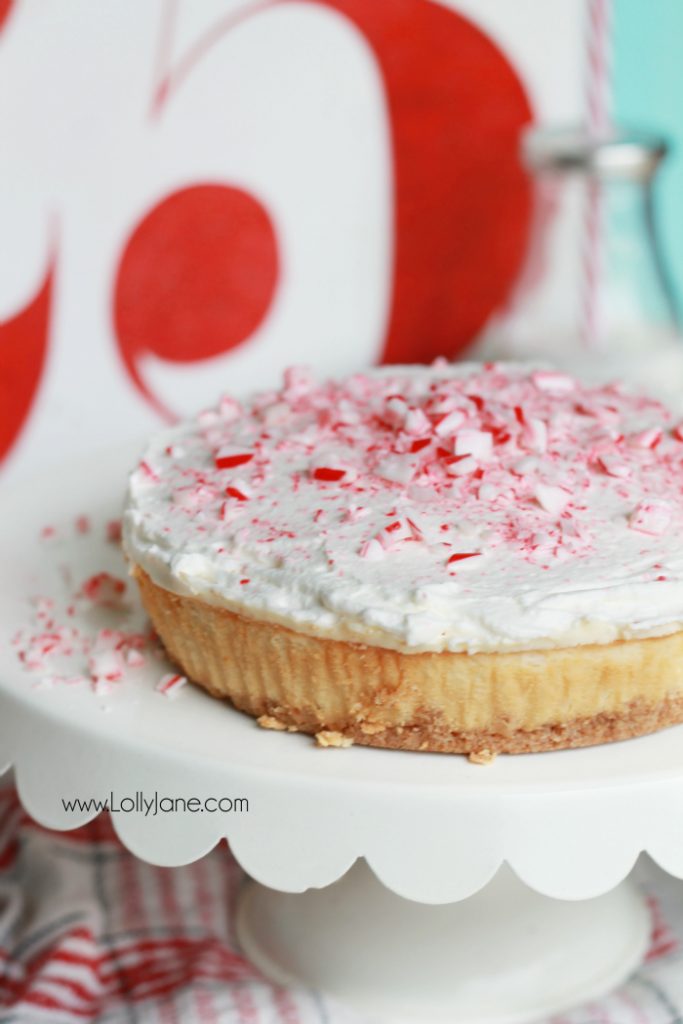 I love that I have a Walmart a mile from me which offers everyday, simple items. It's a convenient location and easy to grab items afford me more time with my family to create memorable holiday moments.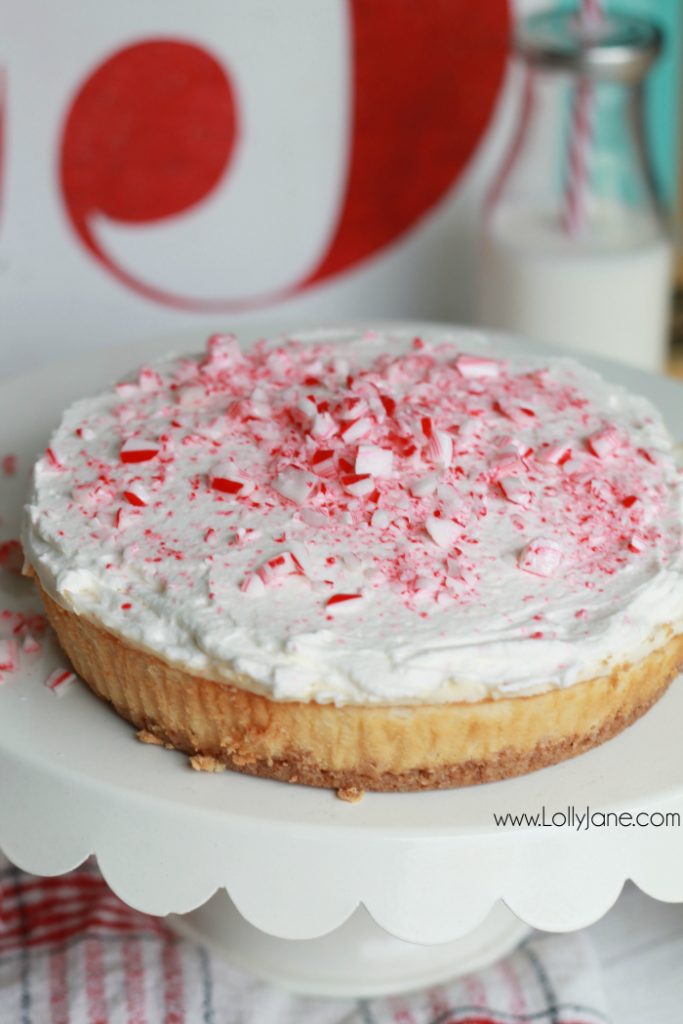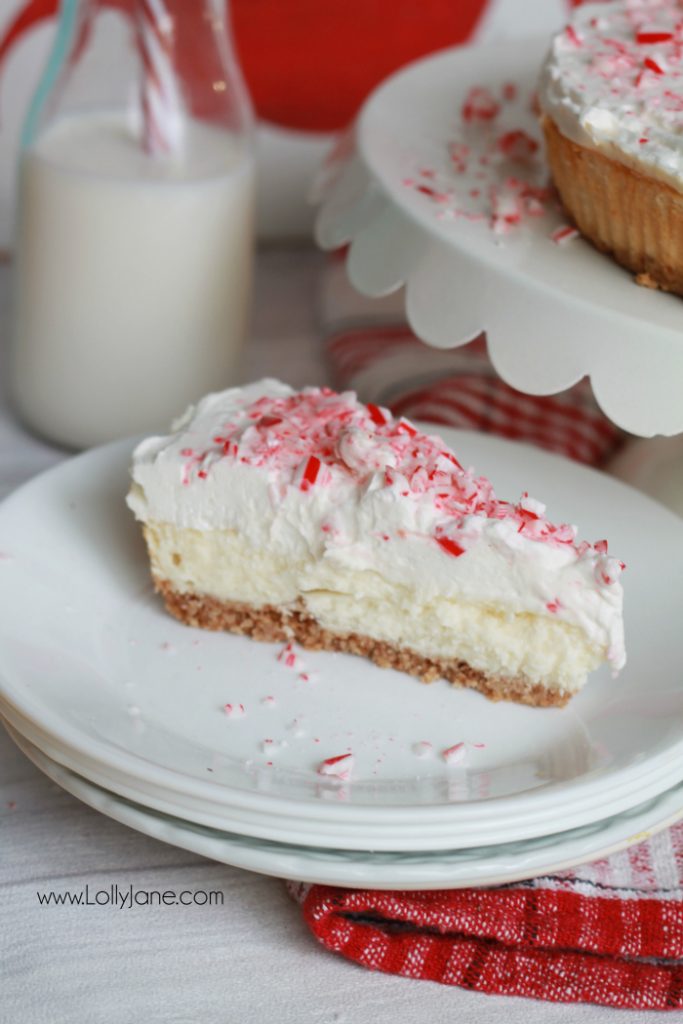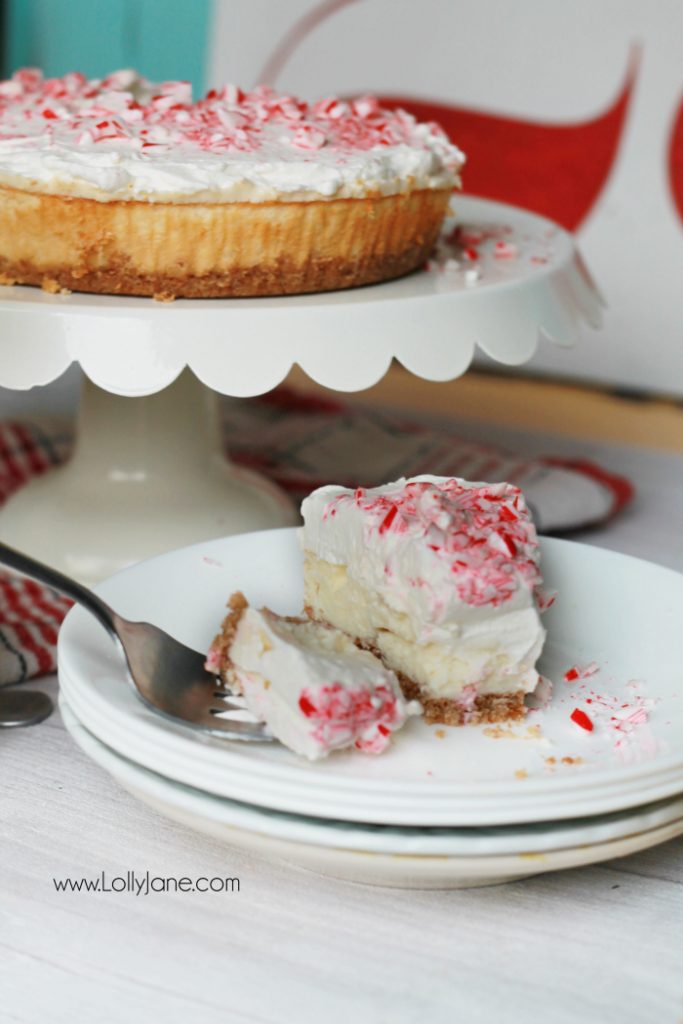 I hope I've inspired you to get creative with a classic cheesecake, think of the possibilities for toppings. We've created a caramel apple topping with the same base, so good. On my to-do list is a cookies and cream version, yum! For more great holiday recipes, visit joytothemeal.com.