Well have we got a FUN day for you!! We've teamed up with some super rad, talented ladies to bring you 60 brand spankin' new ideas for DIY Valentines! We personally try to avoid sugar overload around this joint so we love the non-candy options. (Hold on, we are NOT anti-sugar. We are aaaaaddicted. Okay not as addicted like we are to Diet Coke but we adore it…but so do our kids. Which means we pay for cavities. That's not good. The end. Where were we…?) So, we are also addicted to those cute EOS lip balms. Are you?? They're stinkin cute and hard to lose which is a mom-win in our book! In AZ our kiddos are always getting chapped so we have it on hand as much as we can. My 11 year old daughter and I collect them so I surprised here with these cute EOS love bug Valentines and she is so excited to hand them out to her pals this year! BONUS: Free printable tags!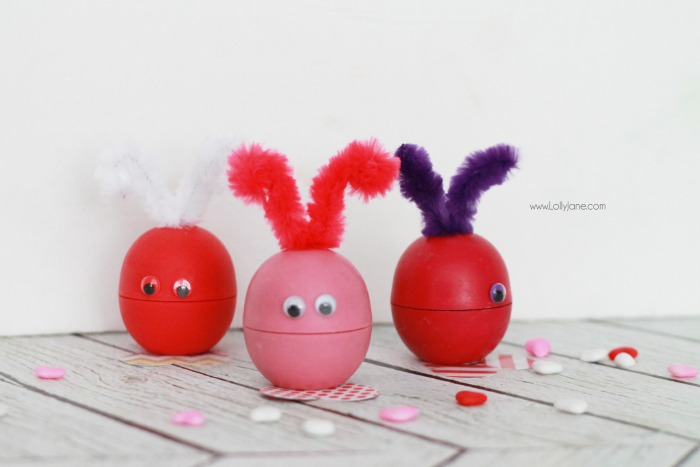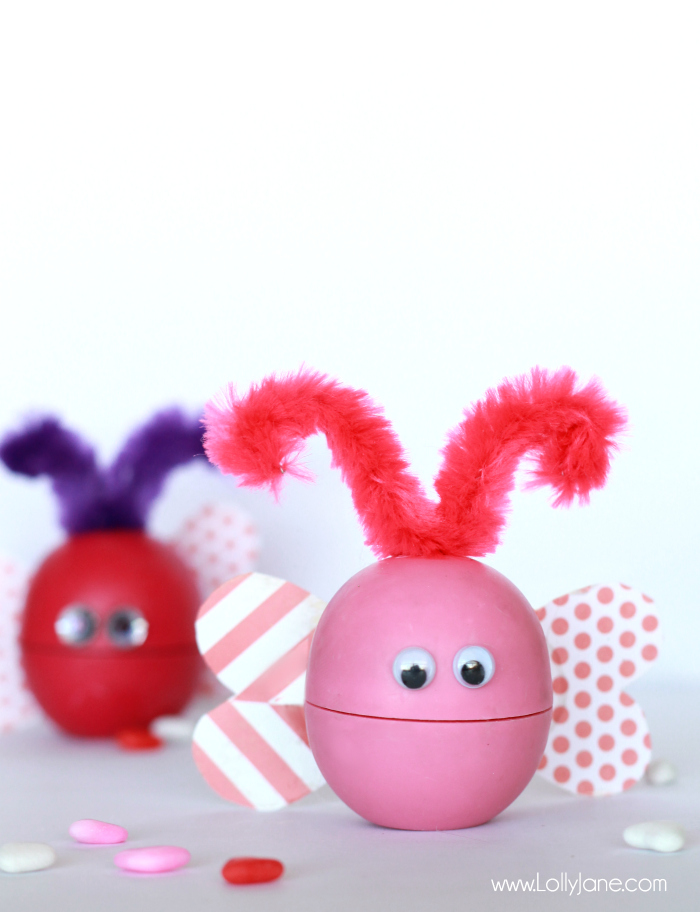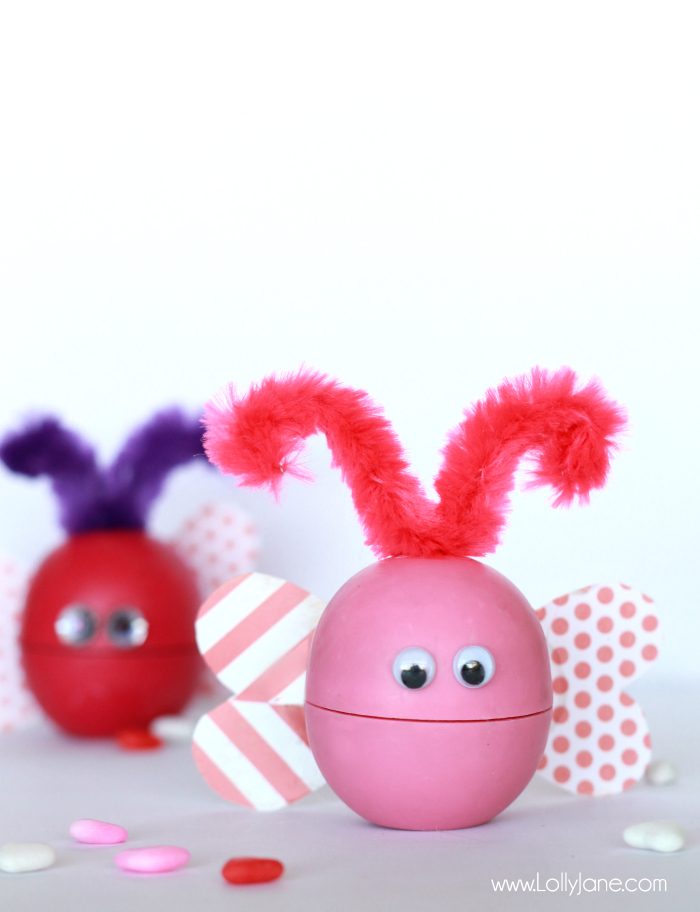 Fun! Visit all these amazing gals then keep on scrollin' for our full DIY EOS love bug Valentine cuties. At the bottom are all the links to find these 60+ DIY Valentine ideas too!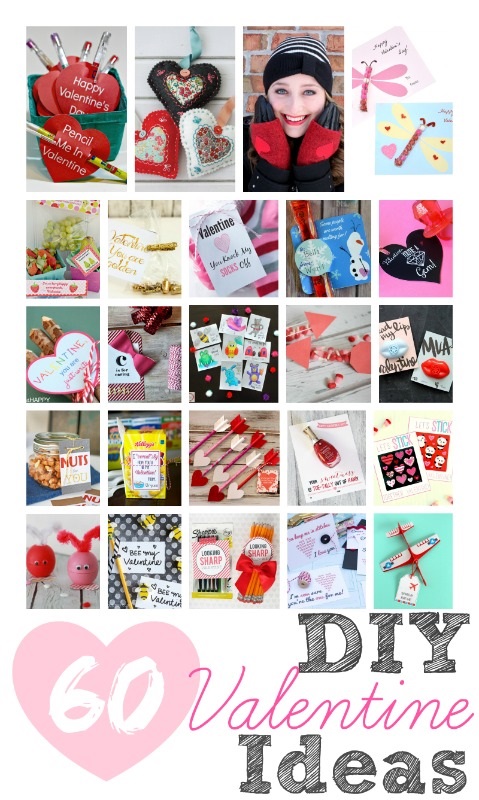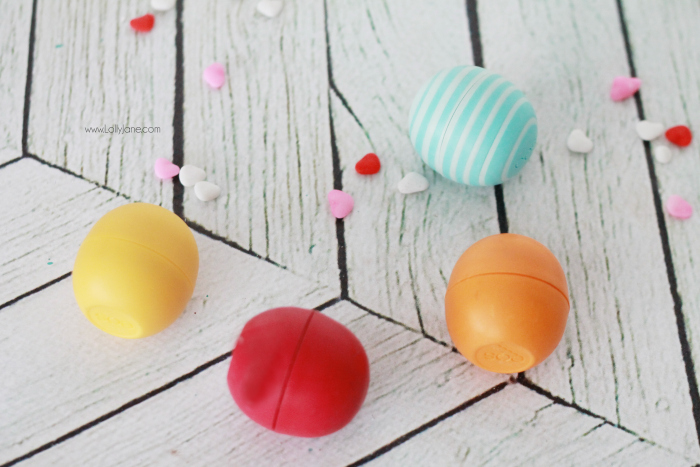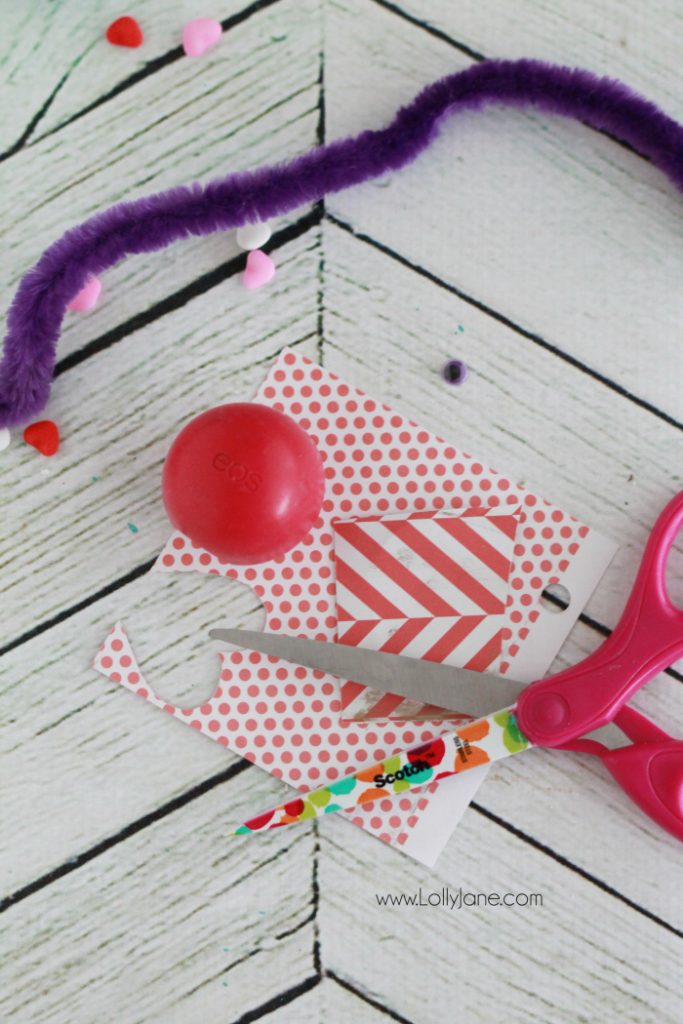 So darn cute and super easy to make! You can use school glue or a glue gun…we started with glue but became impatient so busted out our gun. Big shock, right? You know us so well! TO MAKE: Just dab some glue for an eye(s), glue on those cute heart feet and add a fluffy antenna. Super easy and your kids will adore it! EOS comes in lots of colors so you can make some boy versions too!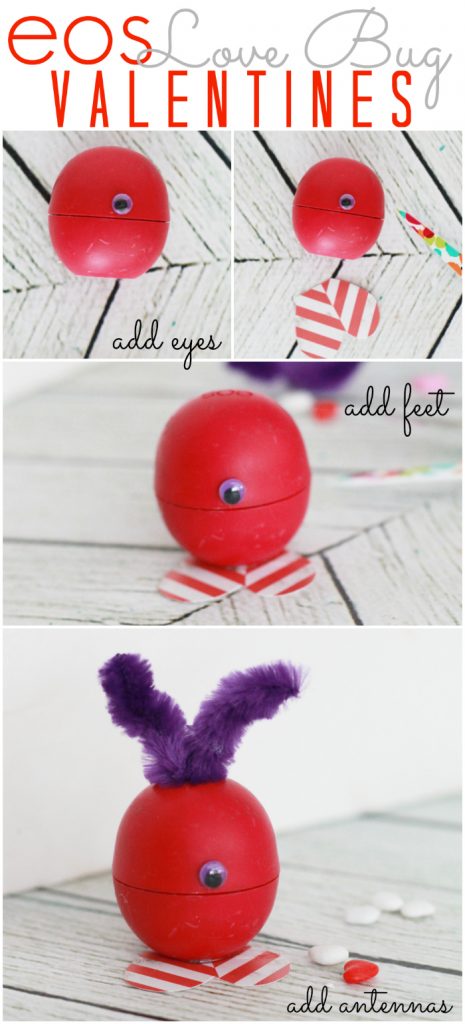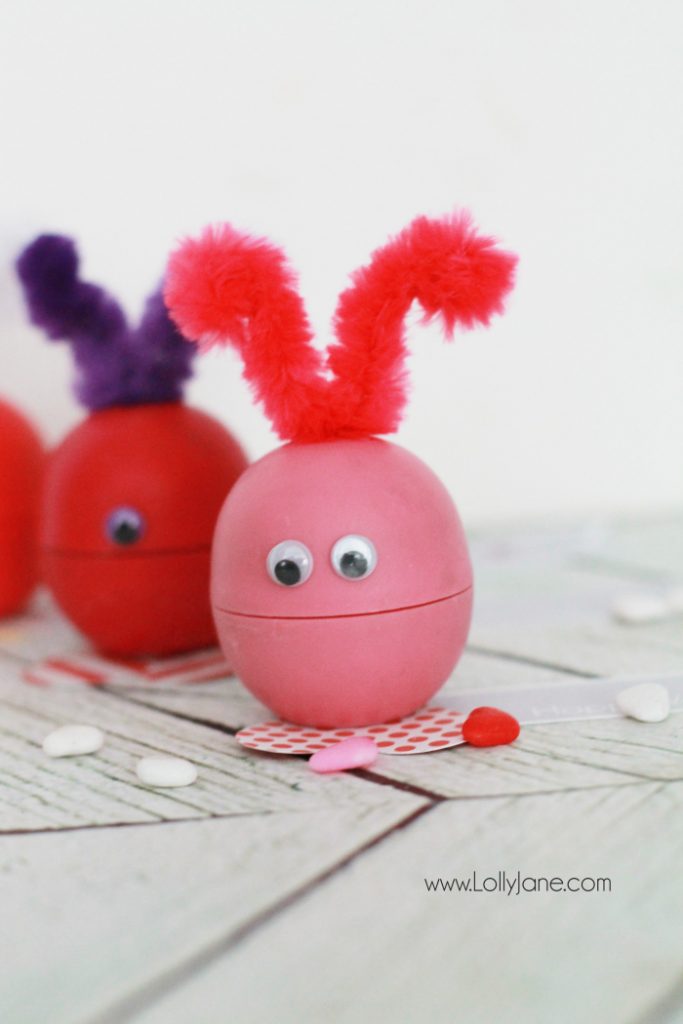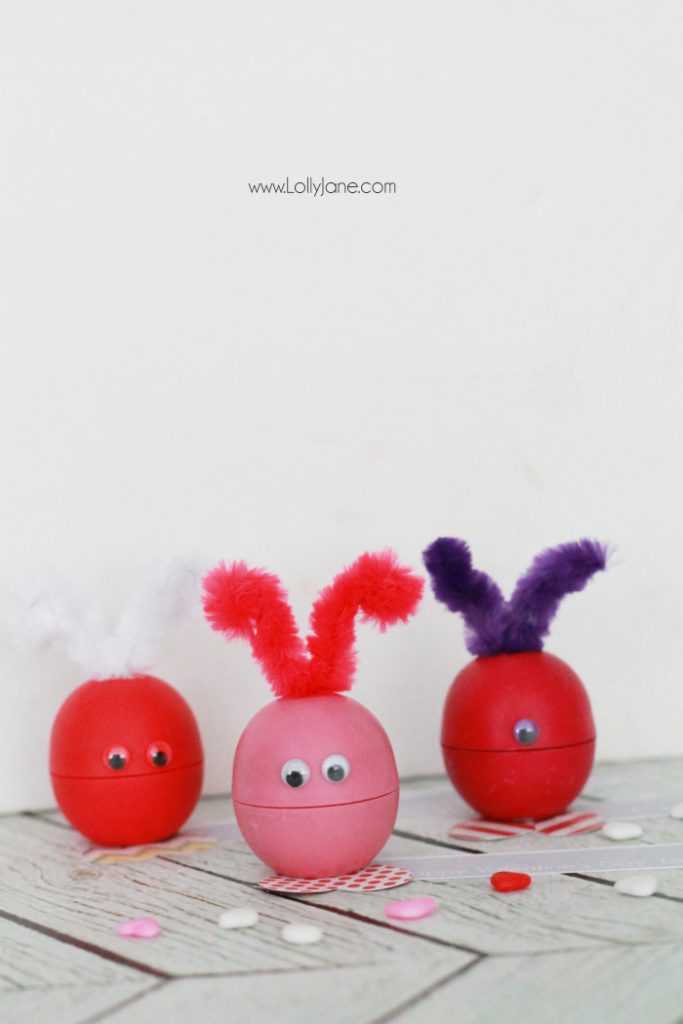 Or you can add wings on the back instead of feet: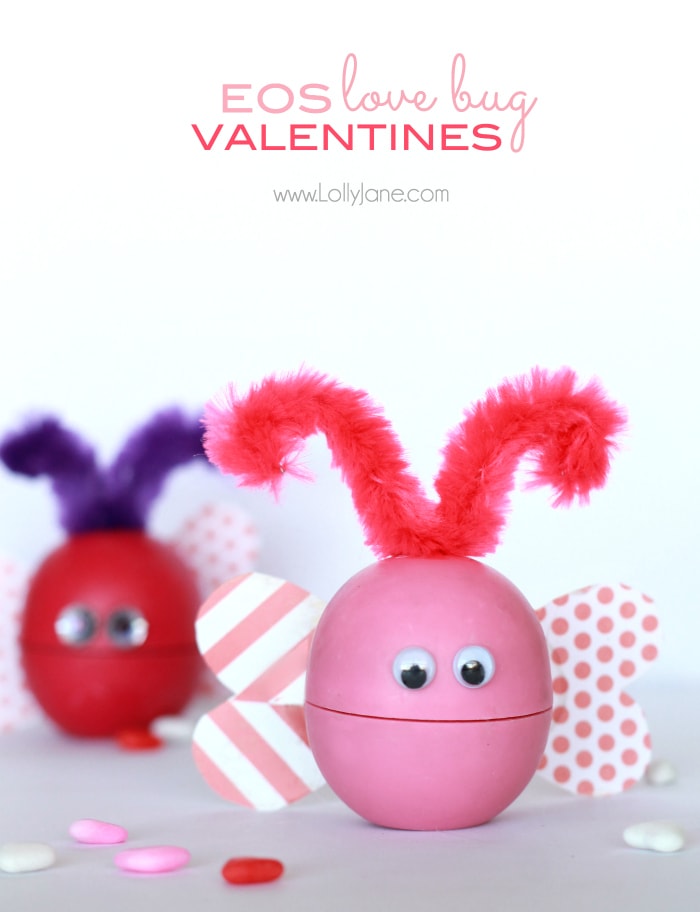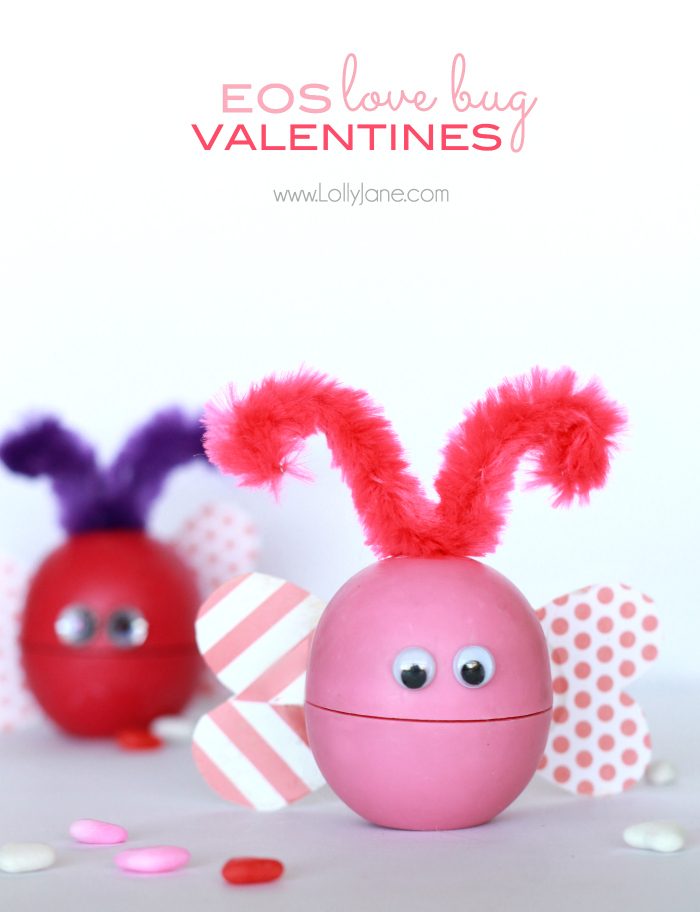 Download free tags!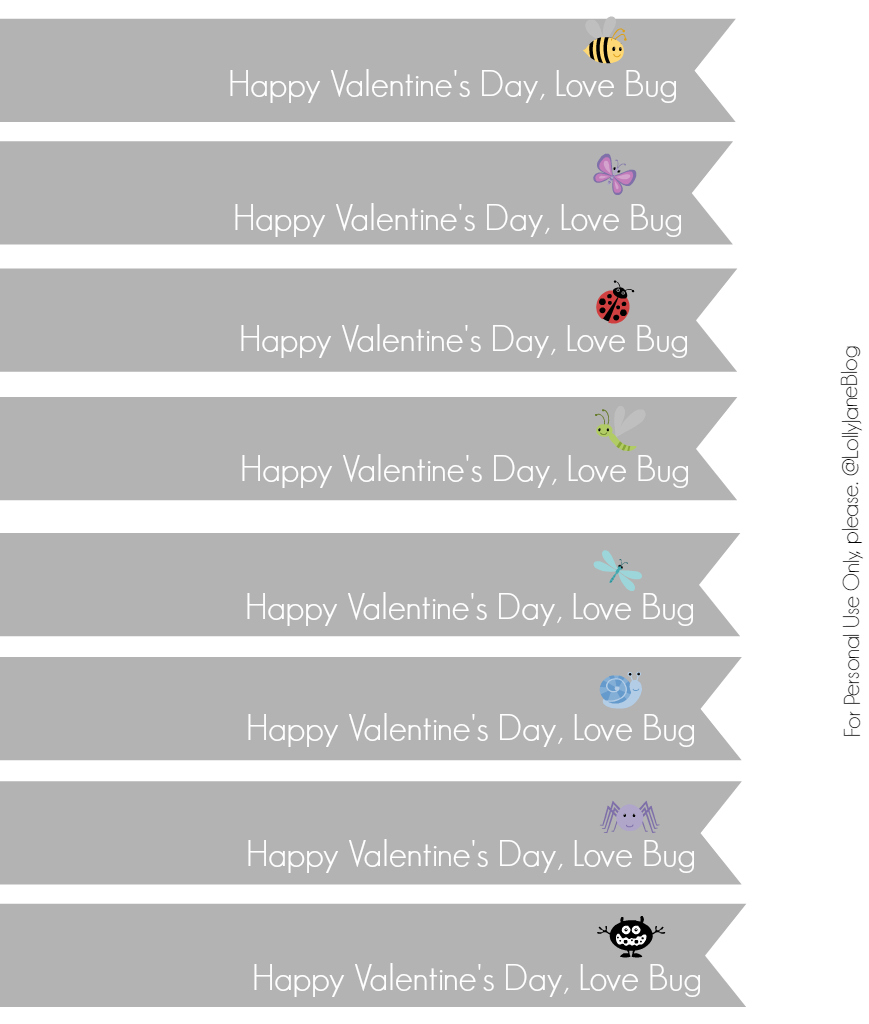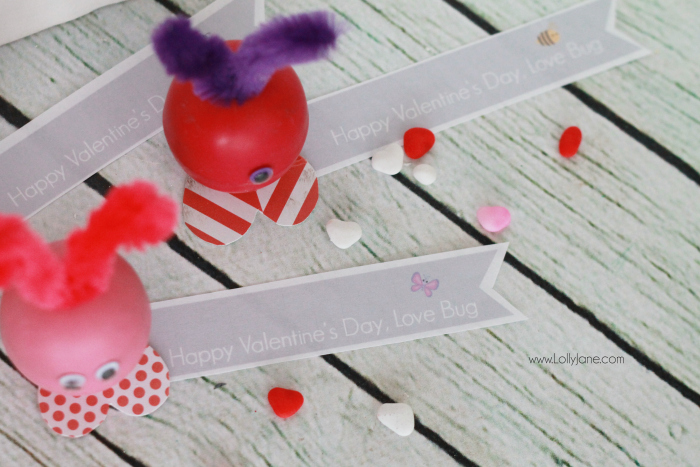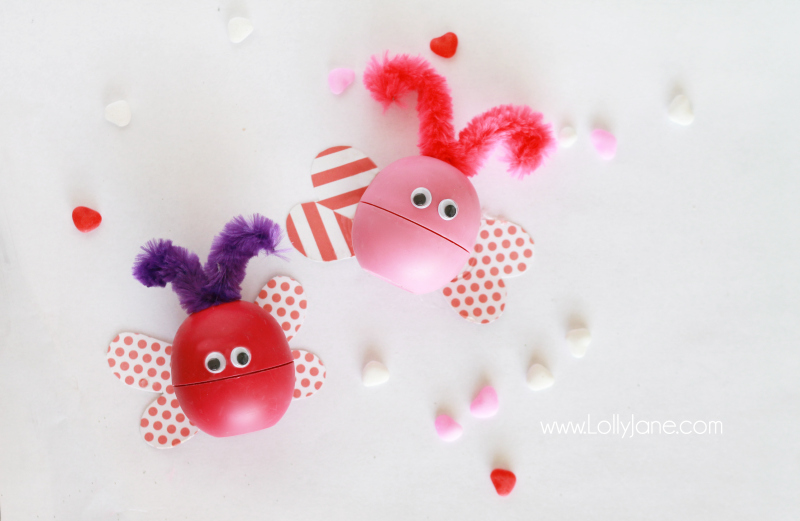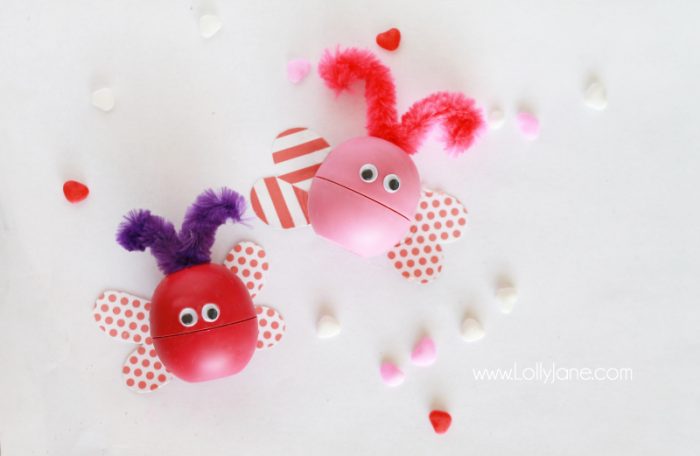 You made it, phew! Visit all these lovely ladies here:
Need more Valentine's Day inspiration? Visit our 21 non-candy Valentines,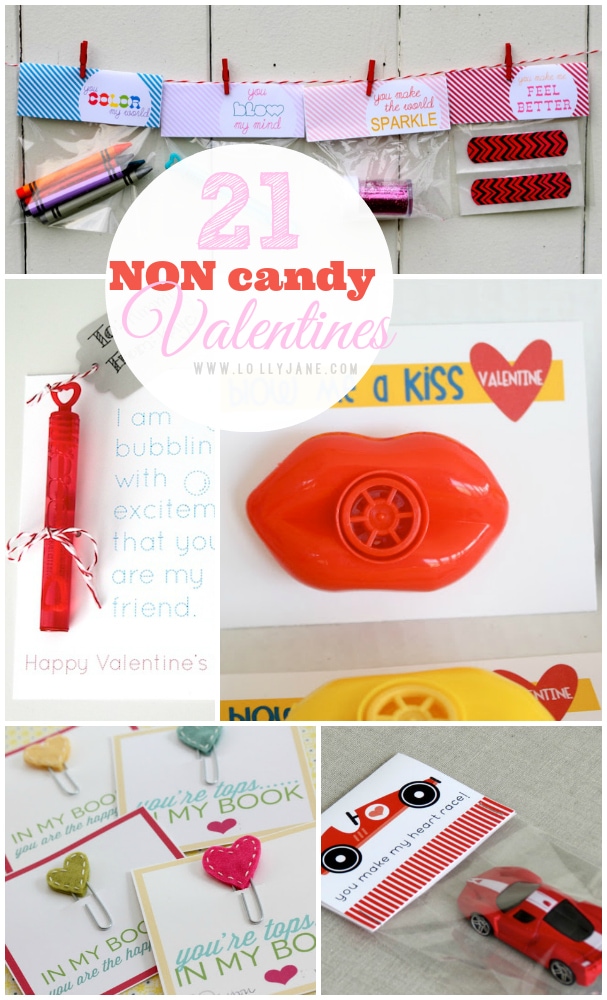 Need even MORE?? How about these 21 fun Valentines,
Plus our easy and cute barnwood LOVE sign!