Easy Slow Cooker Juicy Pot Roast
This is a sponsored post written by me on behalf of Campbell's Slow Cooker Sauces for IZEA. All opinions are 100% mine.
We are happy to be closing October out (along with all that sugar that accompanies the last day of the month!) and welcome wholesome meals back into our daily lives. This week is especially crazy as my 8-year old fractured his leg over the weekend in a freak accident and besides a full cast from his thigh to his chubby toes, he is wheelchair bound and being home schooled for the rest of the semester. To say my life as a mom of 3 other healthy kids, (with accompanying full time social and sports schedules,) is busy would be an understatement. Using my crock pot most days since the accident has truly been a welcome relief as I know that at least dinner isn't something to stress about in between chair rides to the doctor, turning in homework or even the chore of helping a 70# kid to the restroom multiple times a day. Phew!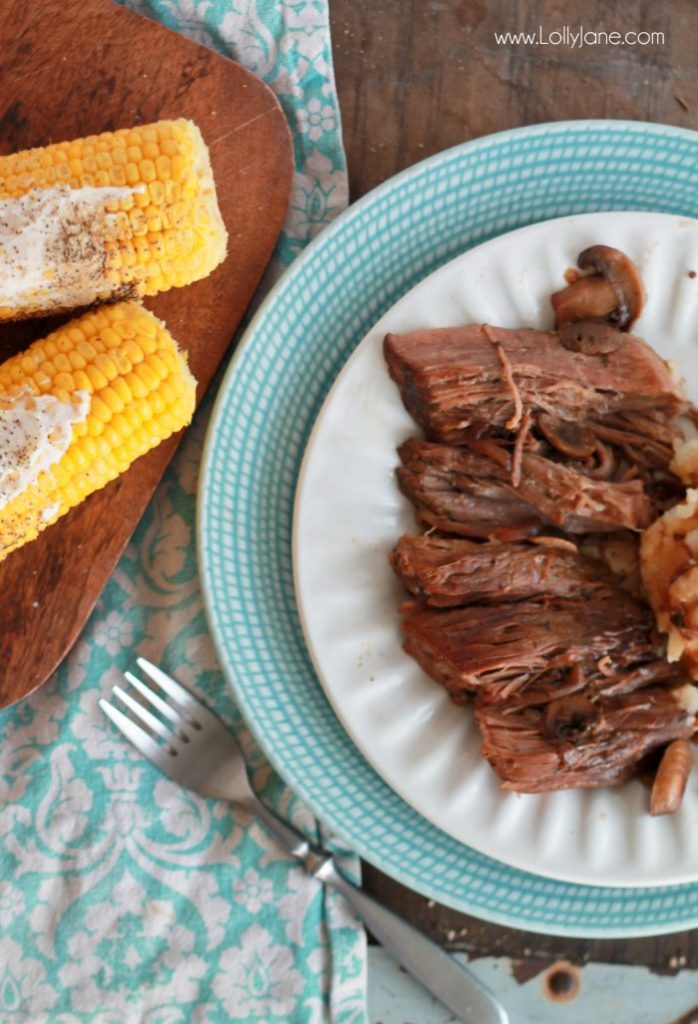 That being said, I can't go wrong with a 3-ingredient dinner… especially when there's no handling of raw meat. Win win for me as my kids can prep, haha!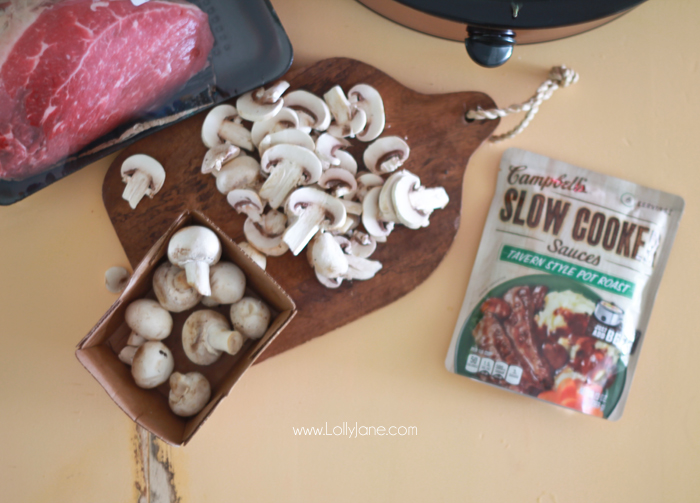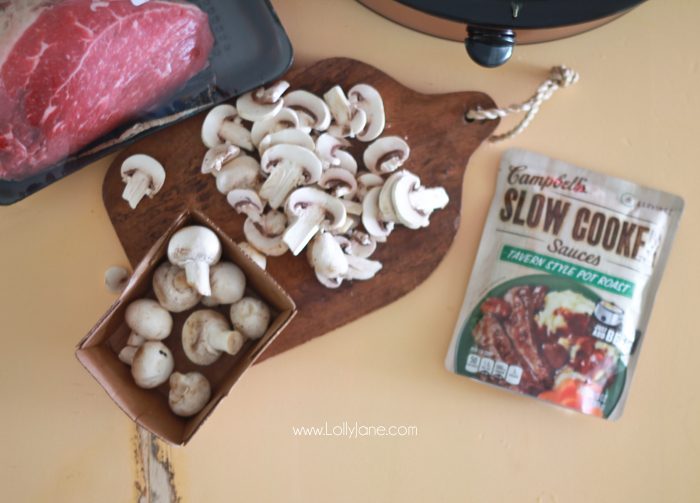 After slicing a handful of mushrooms, said 8-year old (now wheelchair bound since this pic was snapped) was able to set the meat in, toss the shrooms on top then pour Campbell's Slow Cooke Tavern Style Pot Roast Sauce over the whole thing.
Ingredients:
2-3# Pork Roast, thawed
Campbell's Slow Cooker Tavern Style Pot Roast Sauce
1 C. Fresh or Canned Mushroooms (optional)
Directions:
Spray crock pot.
Set thawed meat on bottom.
Spread mushrooms over top.
Pour sauce over.
Set lid on crock pot and cook on high for 3-4 hours or 6-7 on low.
Pair with mashed potatoes and use leftover sauce as gravy.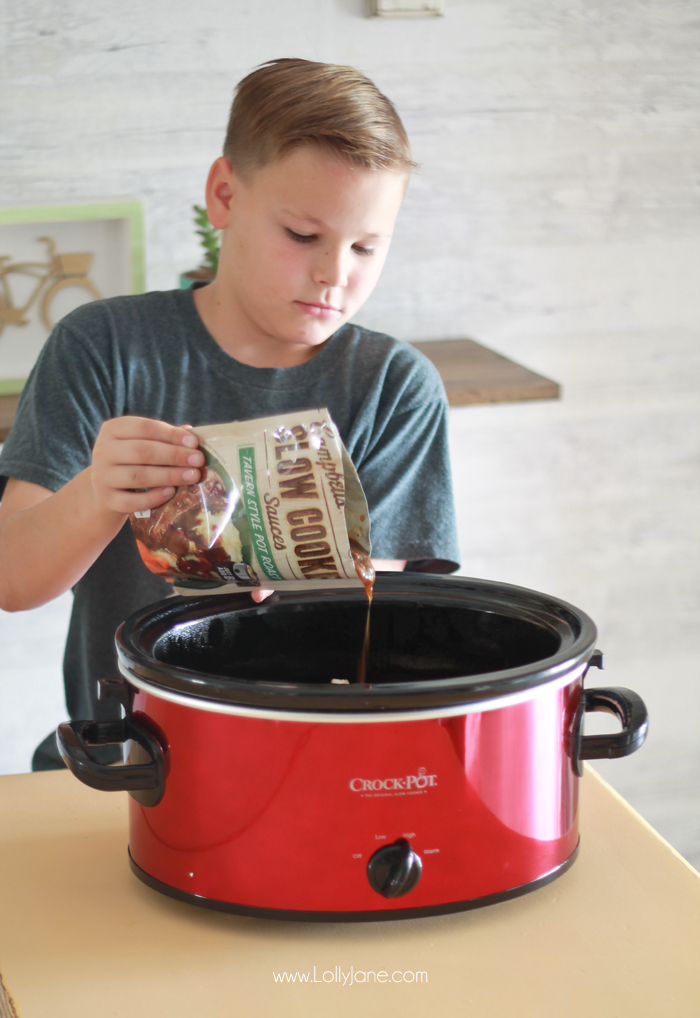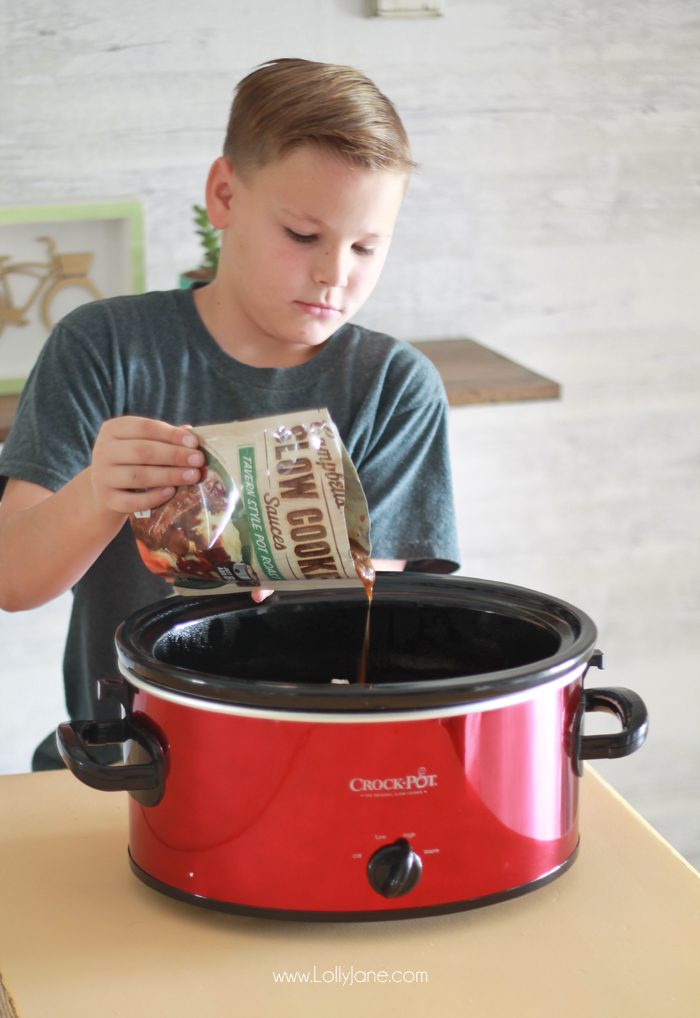 I set the crock pot on low for 6 hours and by the time the kids were home from school, my kitchen smelled amazing and dinner was ready. Score!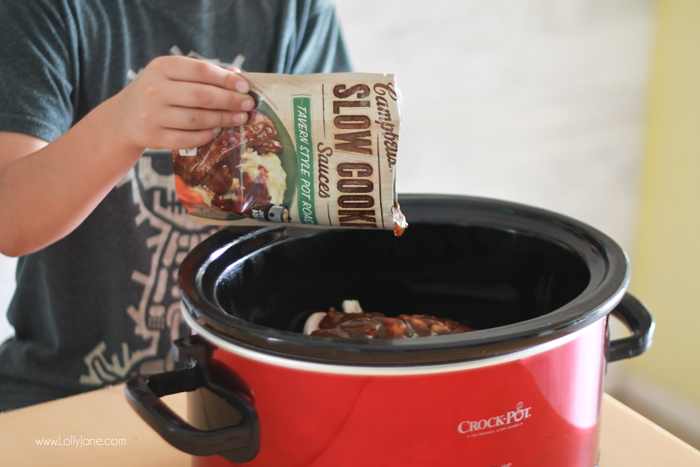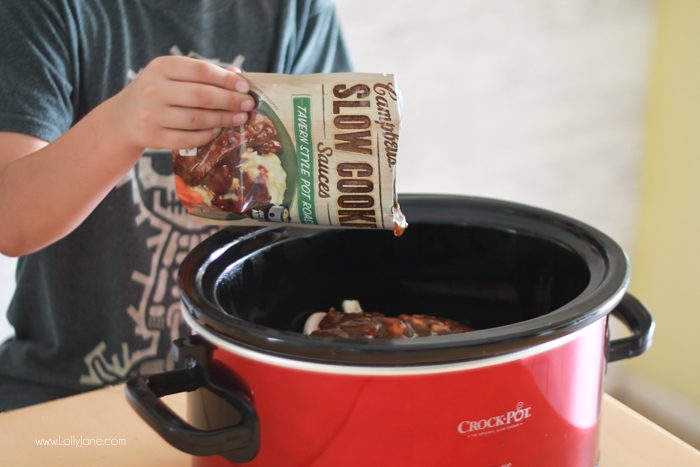 Campbell's Slow Cooker Sauces are great for on-the-go days, relaxed days, chilly days or ANY day, really! As you can see, CSCS only take 5 minutes of prep time so all you have to do is add your meat + sauce (and any extras) then let your slow cooker take over.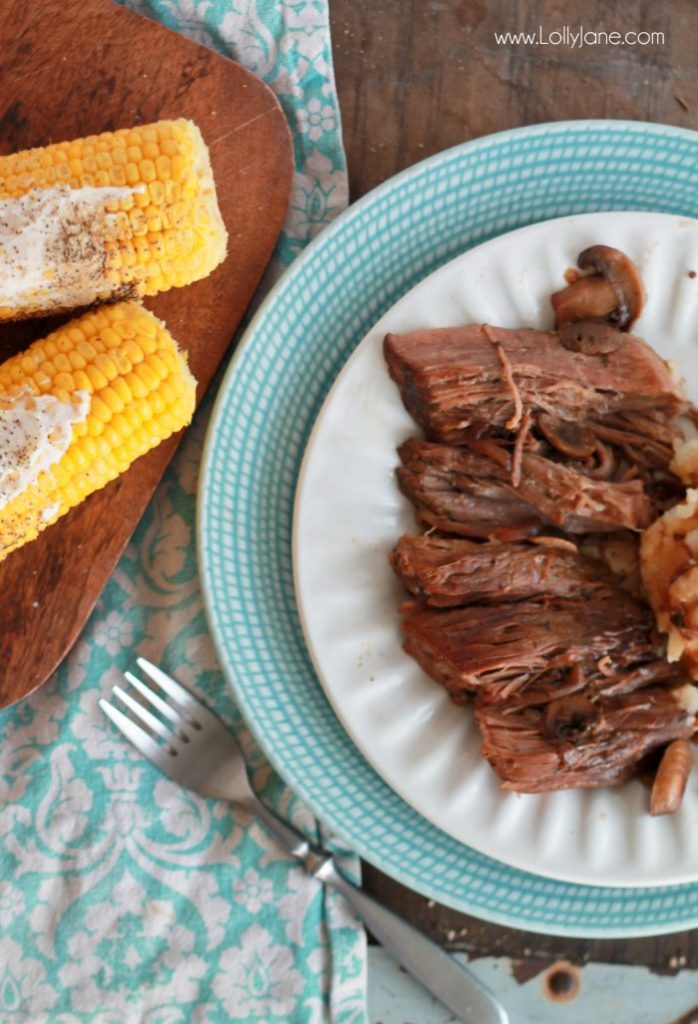 If you find yourself asking "Hmm, what should I make for dinner tonight?" then the Campbell's "Playbook" recipe generator is for you! Head over to CampbellSauces.com to check it out… and be sure to snag a coupon while you're there! 😉 I saw this easy peasy recipe on CampbellsSauces.com and it is just as delicious as they made it out to be! I didn't use the generator this round since I had an idea already of what to make on this particular evening for my kiddos but for the busier nights it is a must! Since my husband is on a health kick and not eating out for lunch anymore, I added some mushrooms and he enjoyed it that night AS WELL as the next day as leftovers. So good!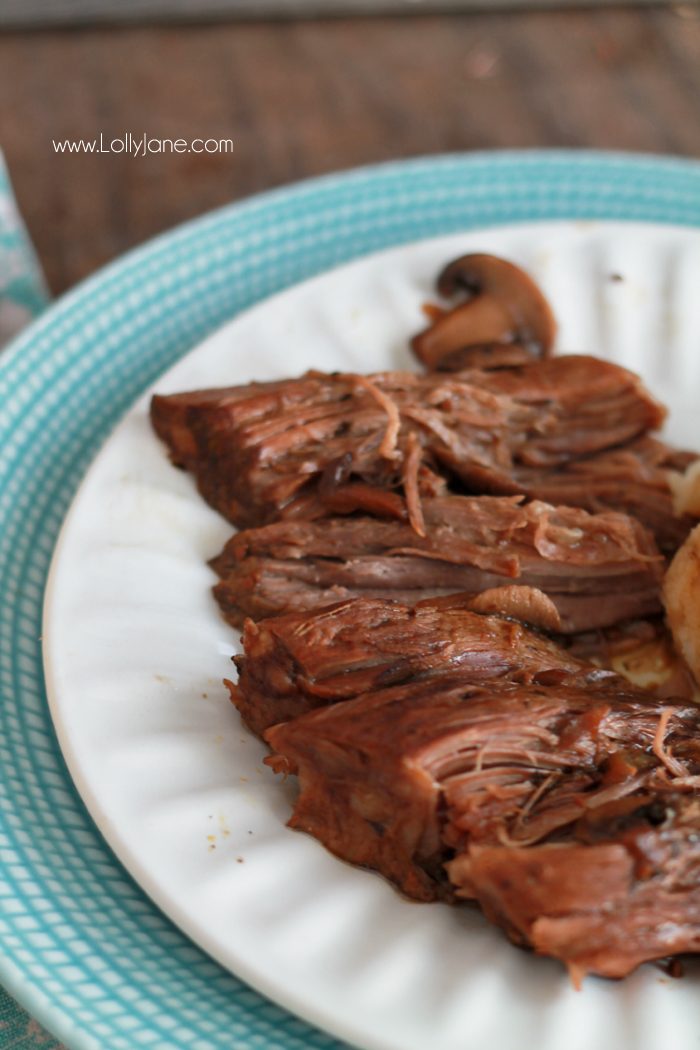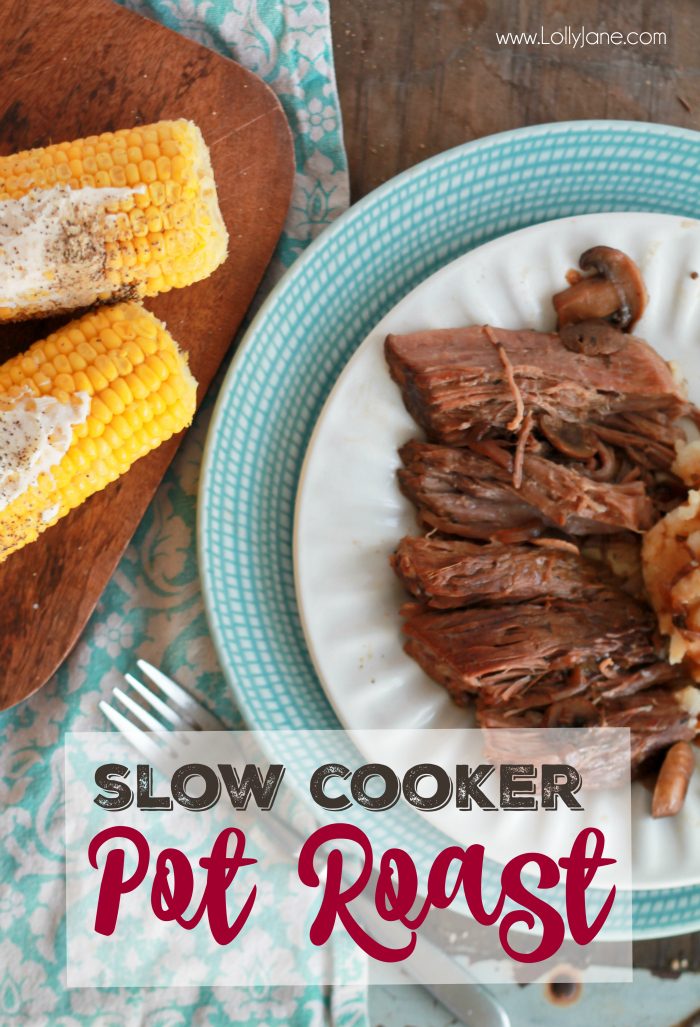 Try all 6 varieties of Campbell's Sauces like Tavern Style Pot Roast (above), Apple Bourbon Pulled Pork, Beef Stew, Southern BBQ, Sweet Korean BBQ and Hawaiian Pork. We've made 3 awesome meals with these and promise we give them all 2 thumbs up! What do YOU think you would make with one of these sauces? For ideas, visit CampbellSauces.com and try the fab "Game Day Great or Every Day Easy" recipe generator! Yum!
Give our Hawaiian Meatballs,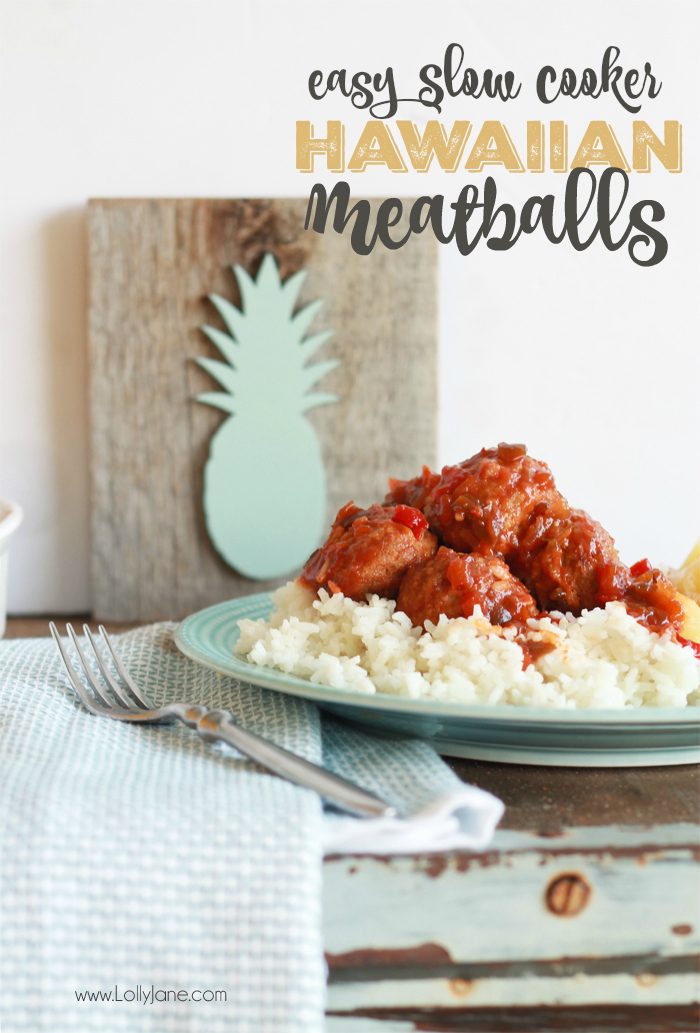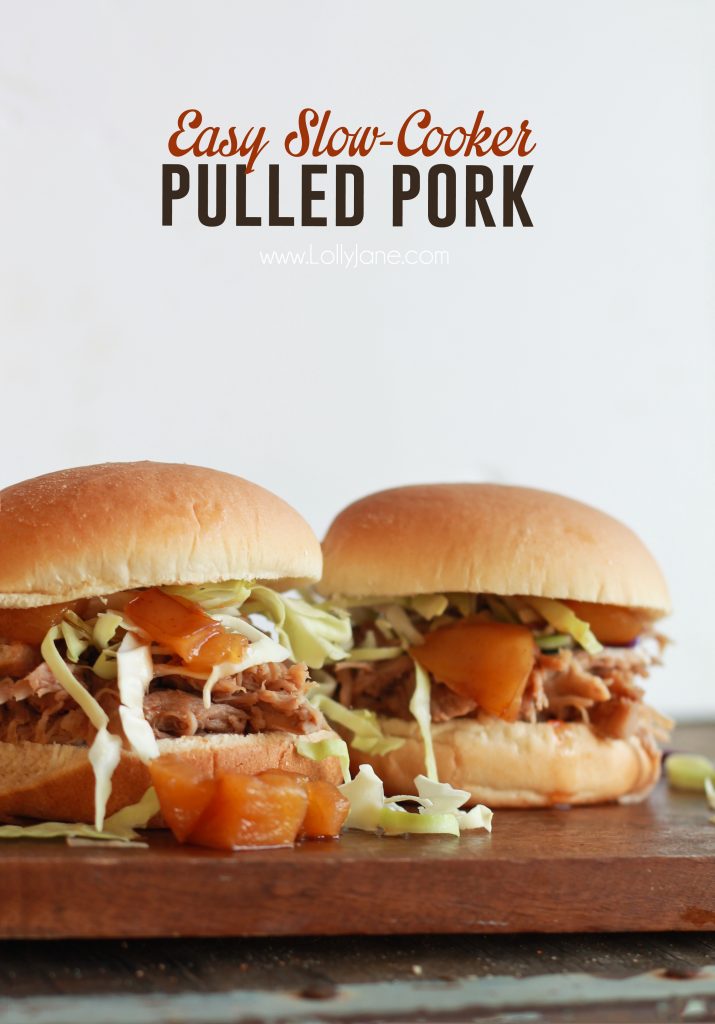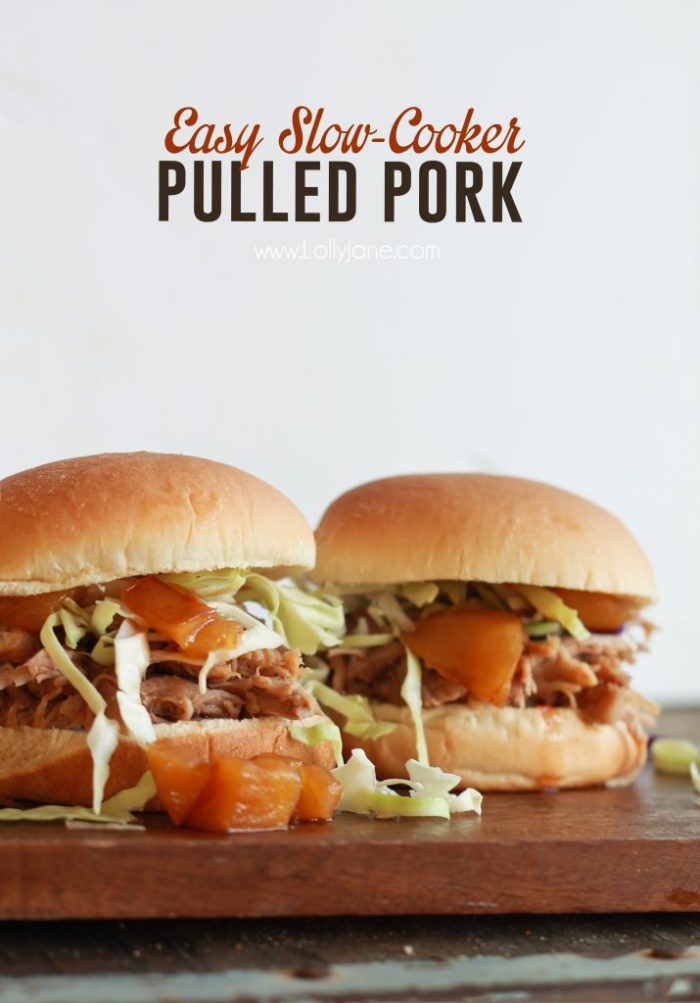 or yummy Slow Cooker Beef Stew a try! All were put together in 5 minutes or less with Campbell's Sauces and all were delish!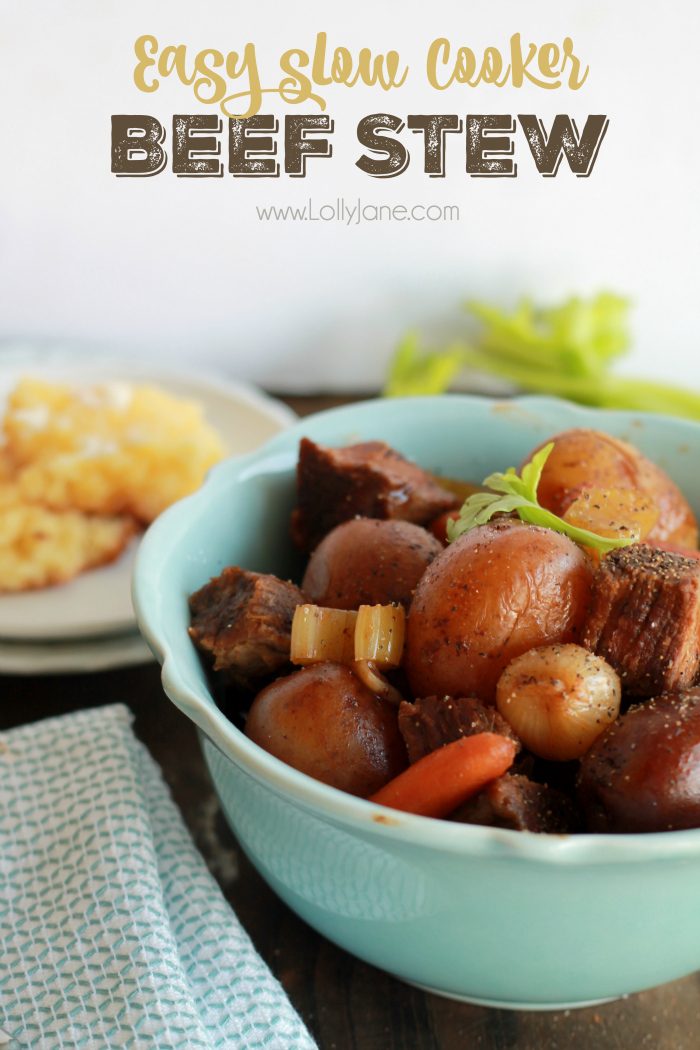 "Campbell's – Made for Real, Real Life"