Learn how to organize A Small pantry and make it feel twice as big with these Easy ideas and Helpful Items. Whether your kitchen pantry is large or small, here are 6 tips to help you organize a Pinterest-worthy pantry for your kitchen.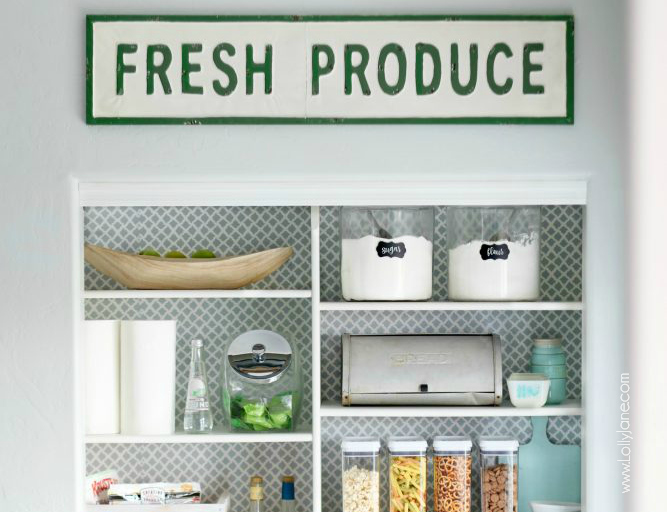 Have you ever had something on your to-do list for so long that you get used it being there and forget it's a to-do item? 😉 Yep, that was me with my newly wallpapered pantry. The kids have been in school for nearly a month and now that AZ is FINALLY under 100*, I am ready to tackle my summer clutter and get ready for the holidays! With so much baking coming up, I wanted to get this space as organized as possible and here are a few tips I've learned along the way that may help you, too!
Be Sure to Visit More Organizing Solutions:
How to Organize Your Pantry
Tip #1: Start with a clean slate. It only took me about half hour but I took every single item from my pantry and sorted it into piles on my counter tops. I threw away expired food and tidied up what was left.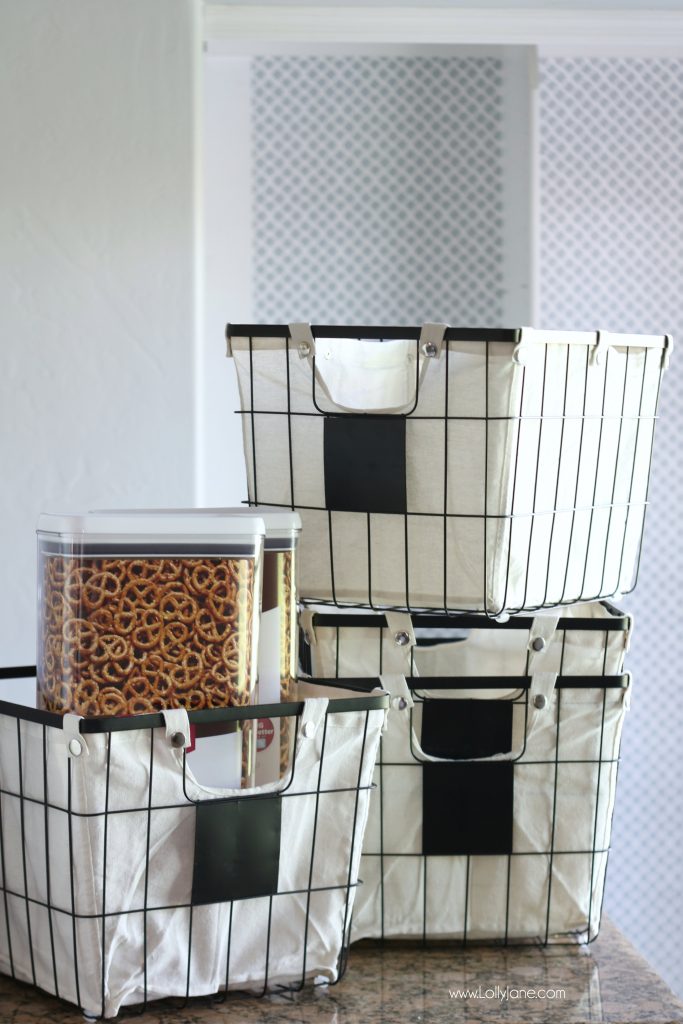 Storage Baskets are a Must When Organizing A Pantry
Tip #2: Storage, storage, storage! I made a Walmart run and gathered best baskets known to man, these wire baskets with chalkboard tags. I also picked up some new cereal and snack containers as my old ones were rounded and made it hard to fit. These Flip-Tite containers also have a more secure seal and food stays fresher longer.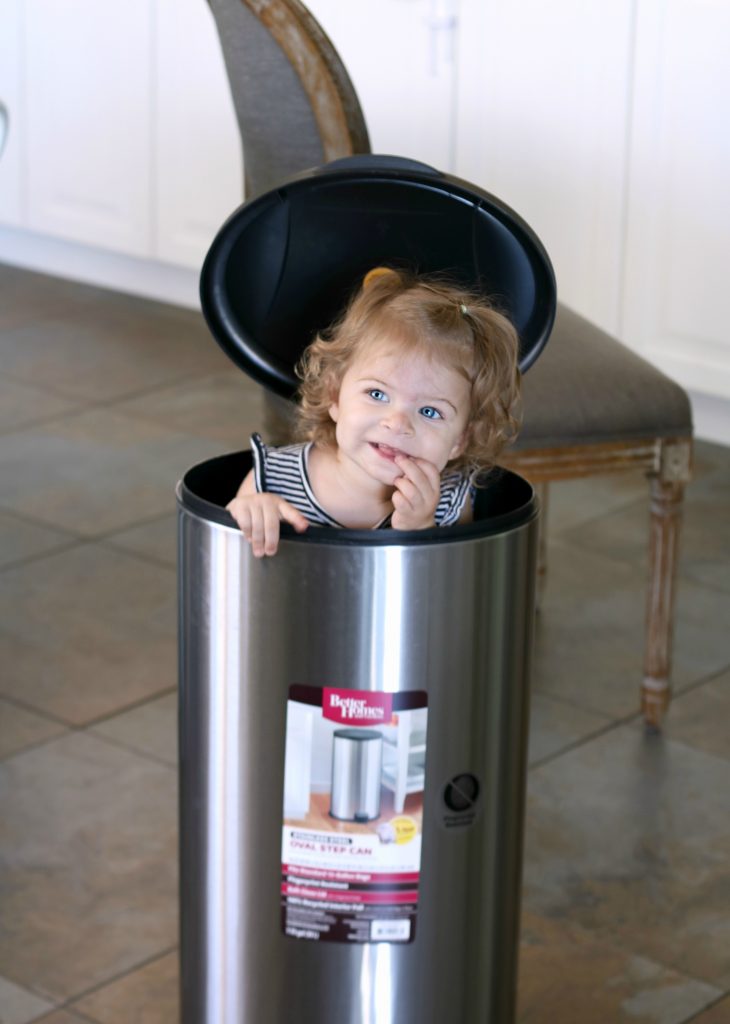 Yep, you can see I also replaced my old plastic trash bins for a sturdy oval step can that has an auto shut lid… a must as this cute squirt is in that throw-everything-away phase, (our poor TV remote is still MIA and I'm pretty sure it went out with the recycles a few months ago!)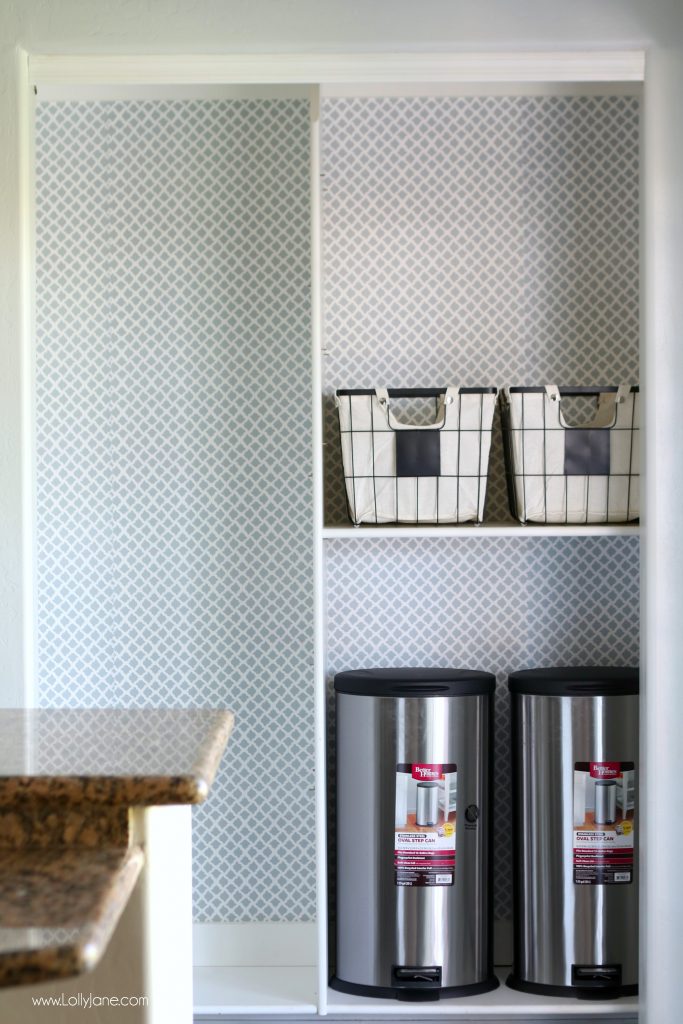 Group Like-Items When Organizing
Tip #3: Put items back in groups according to use. Once the walls + shelves were washed down, I started putting items back intentionally, instead of shoving things in places. For example, I put extra bowls next to the cereal since my kids are big cereal eaters. The butter dish is now next to the bread box instead of inside a cupboard and I avoid a trip across the kitchen, score!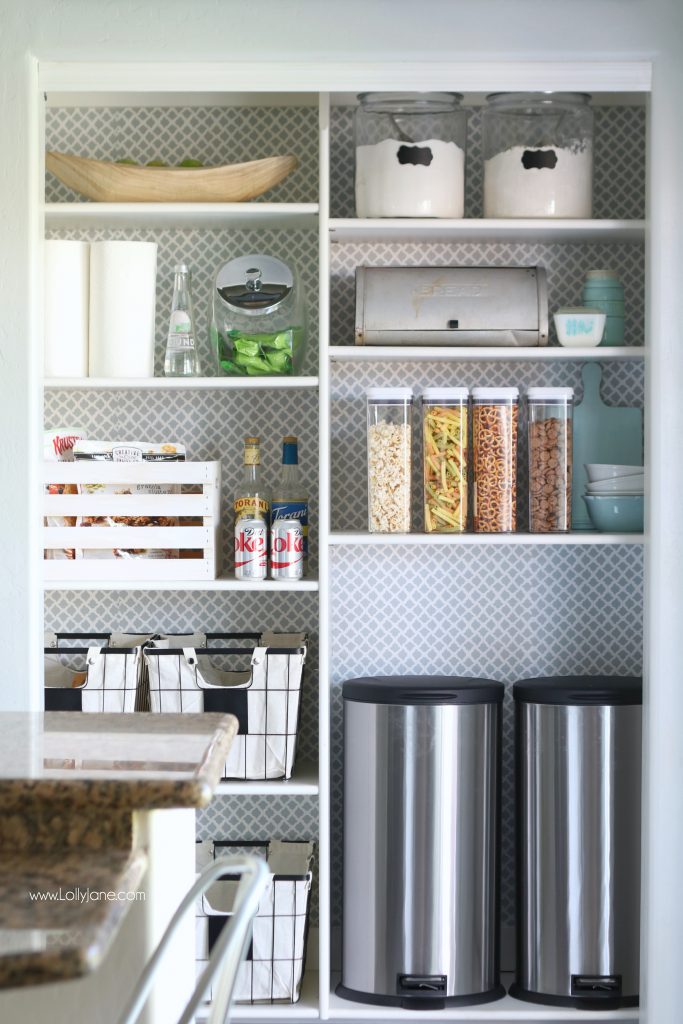 Tip #4: Don't be afraid to make organization cute! I had an old "naked" crate lying around (from the craft section at Walmart,) and added a quick whitewash to it so it now matches the other items in this space!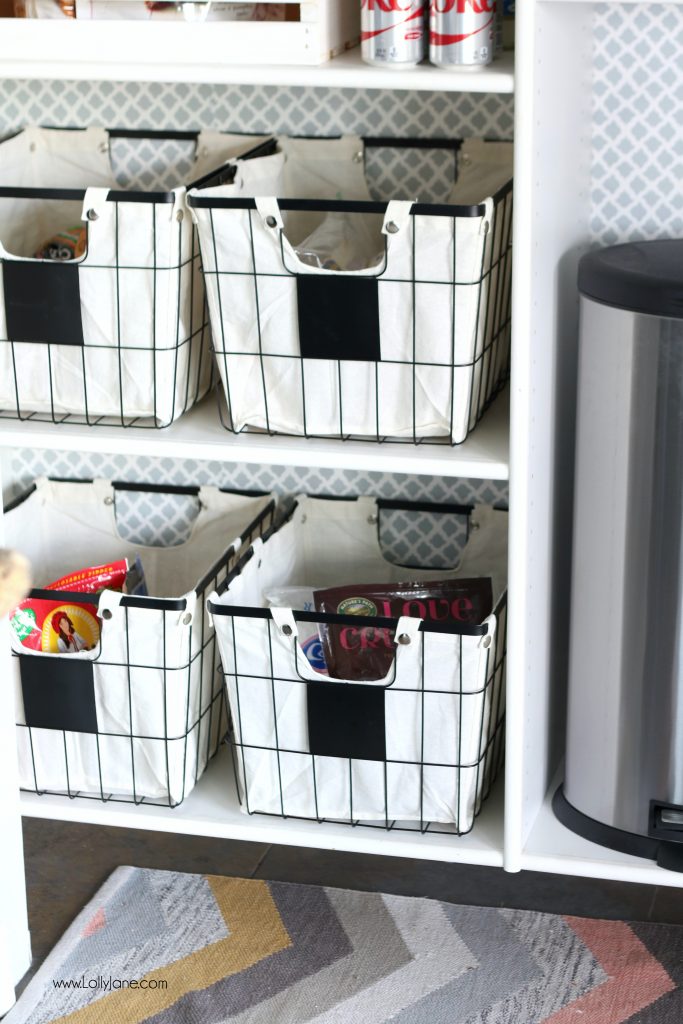 Tip #5: Buy in bulk. I snagged these large glass jars from Walmart's home decor section and they're awesome for holding the 2 main baking ingredients I'll be using this fall: sugar and flour. I added a quick black tag on the front to label it and now I can simple pull it down and scoop out what I need instead of having 2 more loose bags taking up space and/or spilling everywhere.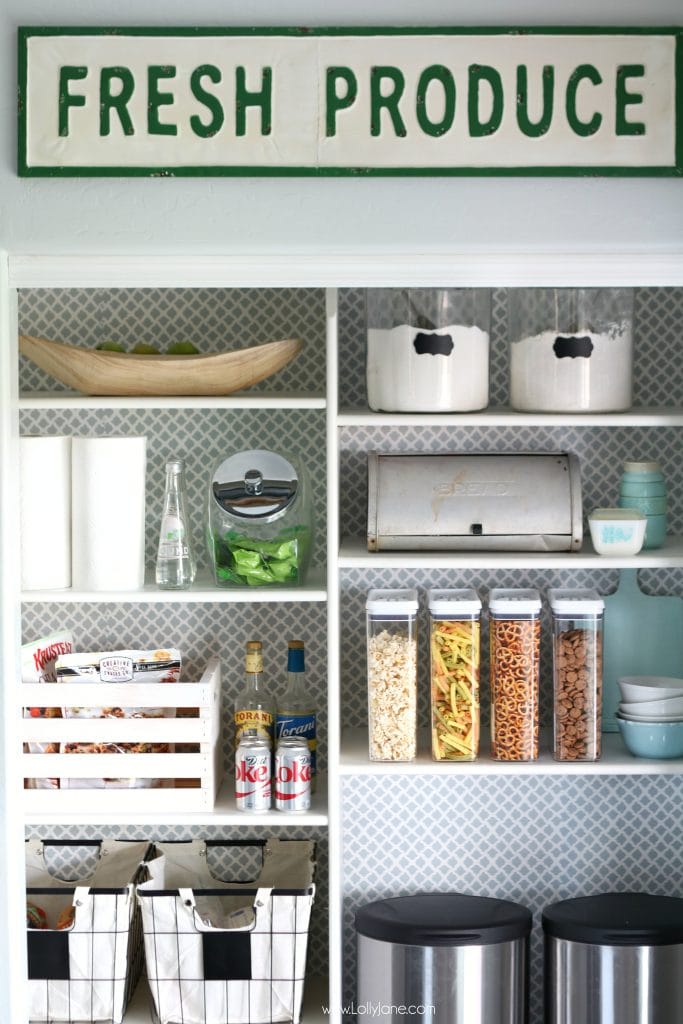 Regularly Rotate Pantry Items
Tip #6: Last tip is to rotate and clean out every week. I try to go through my pantry items each shopping trip and pull the older items to the front and place the newer items towards the back. I am blessed with 24 cabinets in my kitchen and my bulky cans and cooking ingredients are in other cabinets but I still rotate those as well. Taking a 10-minute inventory each week helps minimize the clutter and I got off track this summer so it feels great to start fresh before the hectic holidays!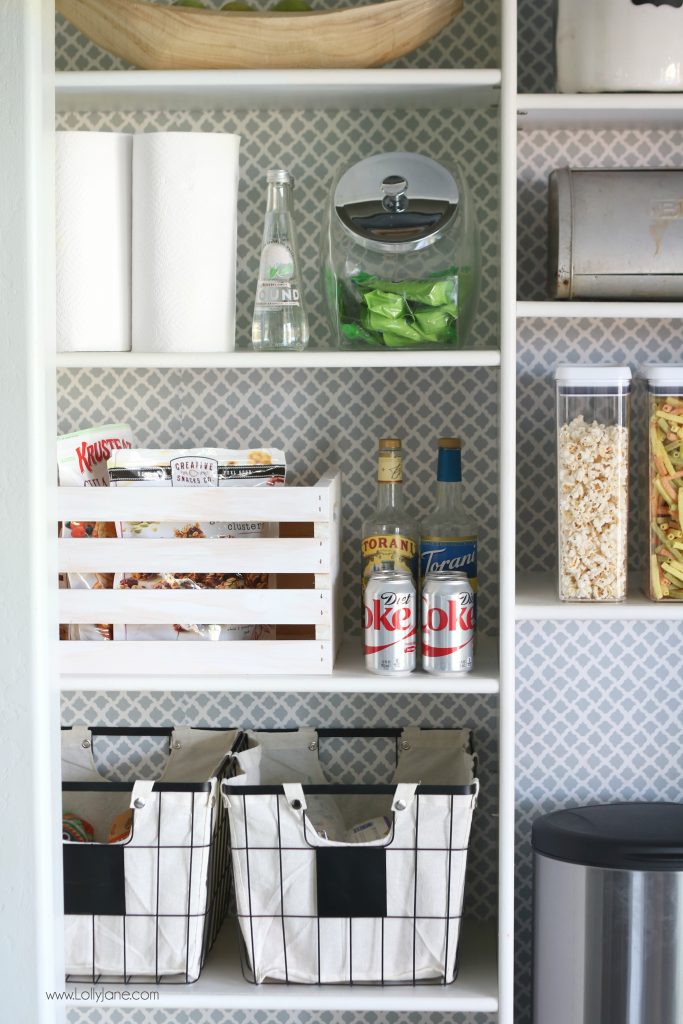 I would love to hear what tips work well for your own pantry organization! Please pin so your friend's can get their pantries organized too!