diy halloween marquee sign
Earlier this week we showed our easy Halloween porch decor. We basically decided against everything DIY and instead opted for some adorable pre-packaged goodness. And if you know us, that doesn't happen often! We have our share of banners and decor but buying a cute set was totally worth our time. And since you DO know us, you know we had to throw in one good DIY…our DIY Halloween marquee sign, isn't she adorable?? We call her a she because she is purple and my 5 year old daughter is obsessed with purple…in fact her soccer team is the purple people eaters so this can be our purple people eater sign (; Where were we??….oh yes, the tutorial. You can totally make this too!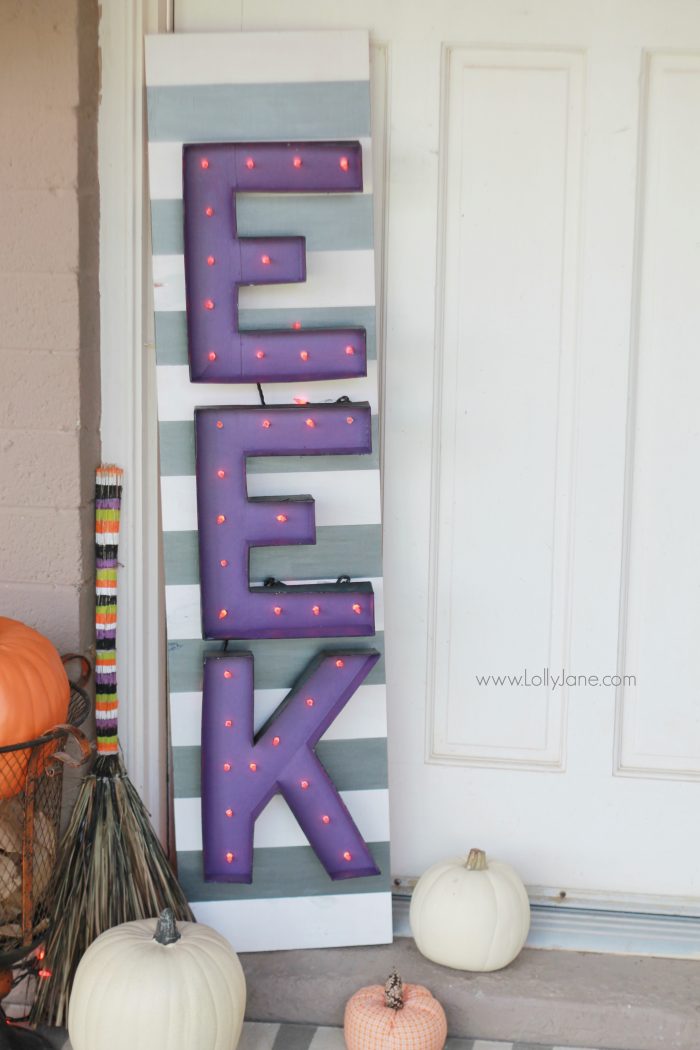 Supplies:
Pine wood (we got ours at Home Depot for $9, 12″ x 4′)
2 paint colors (we used DecoArt 'Snow White' acrylic + 'Black Pearl' Dazzling Metallic)
Foam brush
Directions for the painted sign:
For the EEK marquee letters, click HERE (we shared that tutorial last year).
Start by painting your board white (just follow the stripe step-by-step that we shared for our reindeer head glitter art)
Tape off stripes.
Paint exposed lines of the wood black.
Peel off paint to reveal striped pattern.

To attach the EEK marquee letters:
Drill 2″ hole in bottom of striped wood (to fit plug) .
OR you can string lights ahead of time and feed it through for a 1″ hole.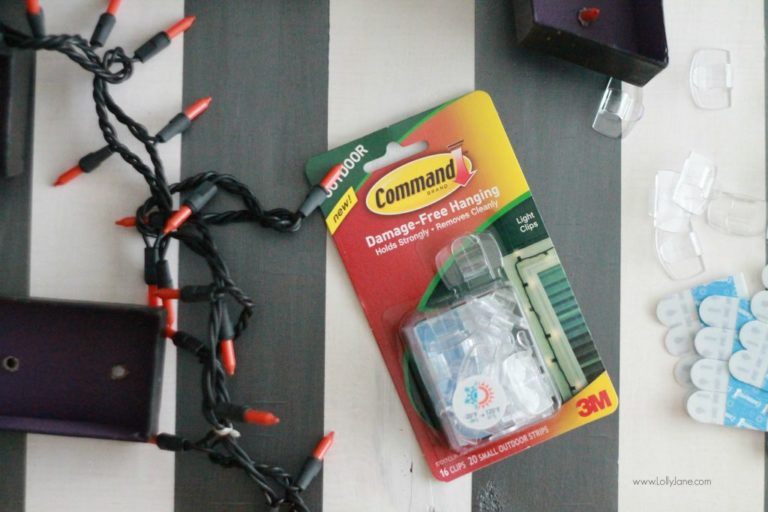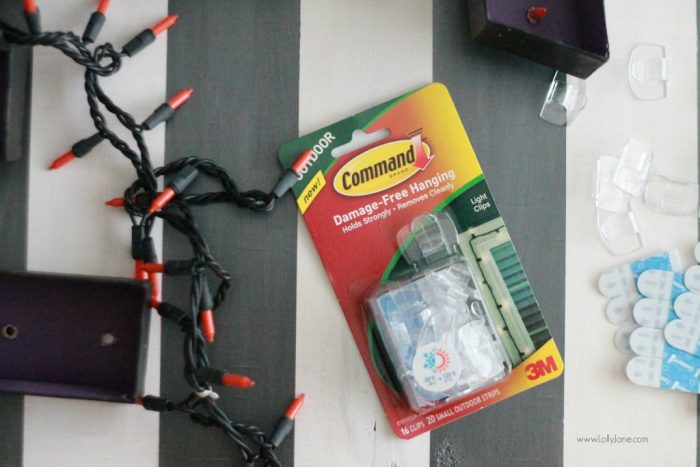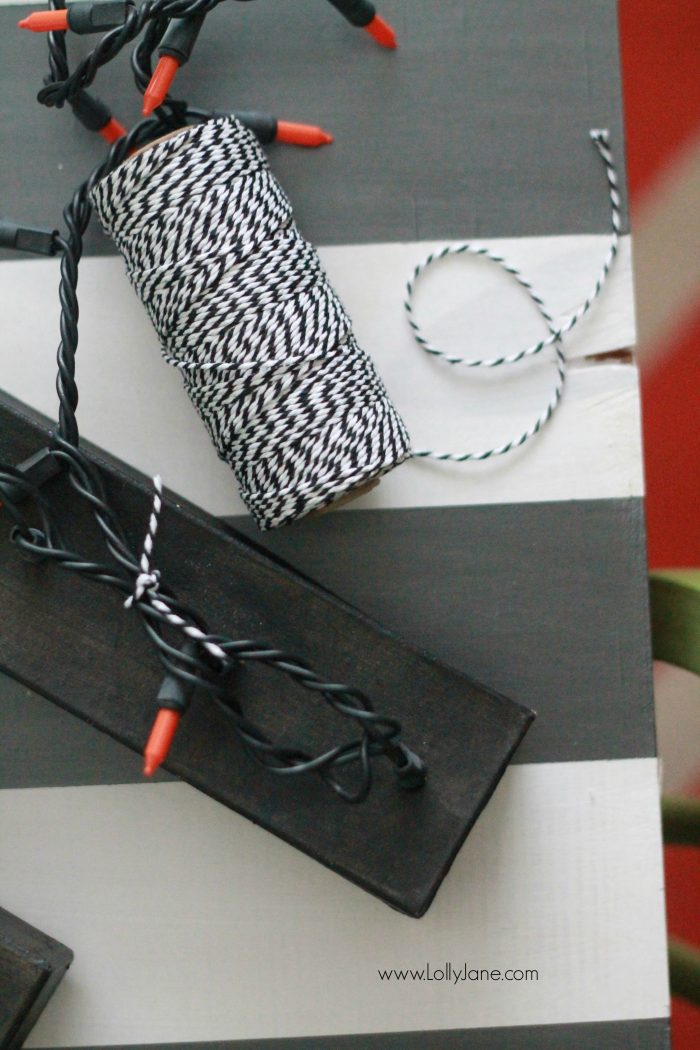 Start stringing the lights from the top down, using the twine to tie longer pieces together.
No gluing required, just attach 2 Light Clips per letter to secure it to the board.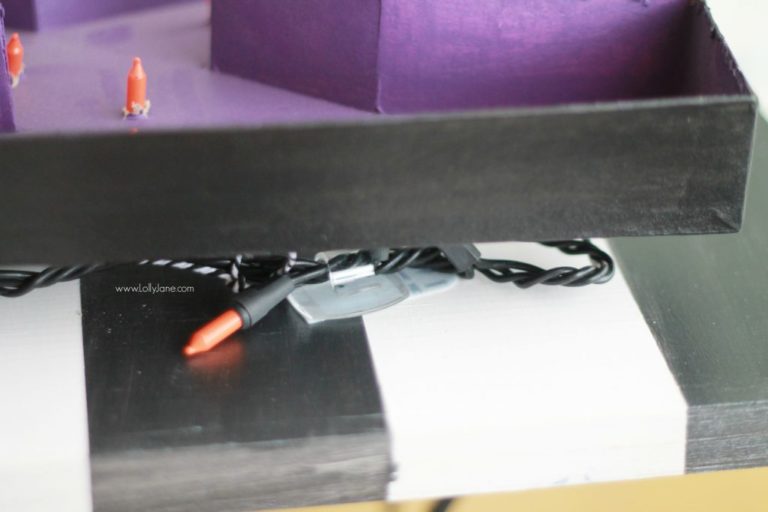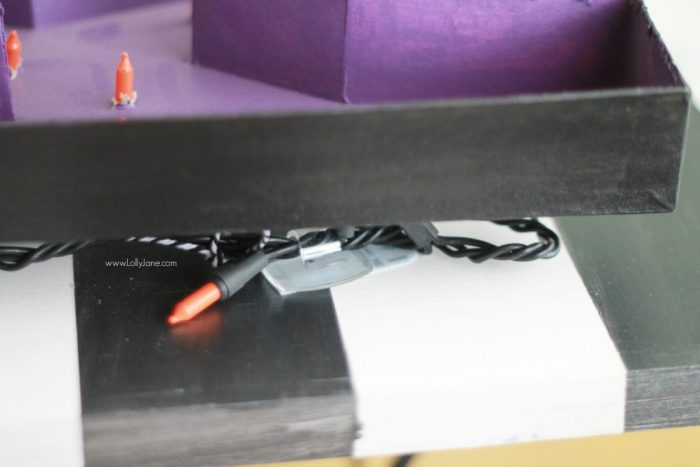 Really easy!! Your only tools were a drill + drill bit for that one hole (and you could always tuck it behind if you don't want to drill). Here is our EEK marquee sign all lit up, proudly displayed on my porch and ready to welcome trick or treaters.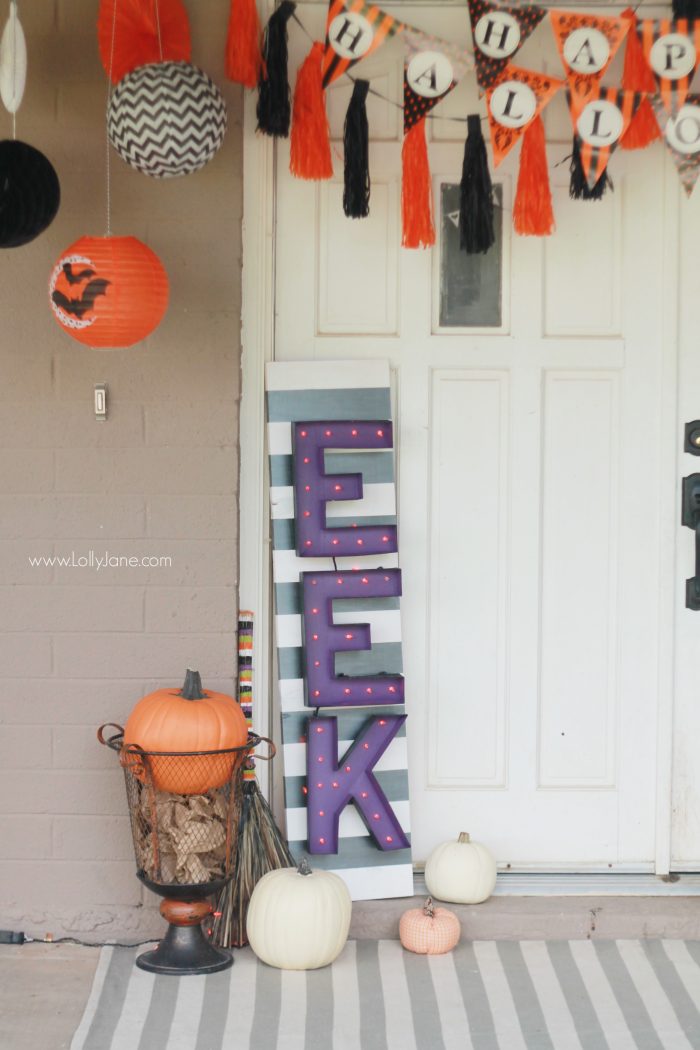 Big thanks to Command Brand products for sponsoring today's easy Halloween decor! Check out more of our Halloween ideas like our BOO fringe letters,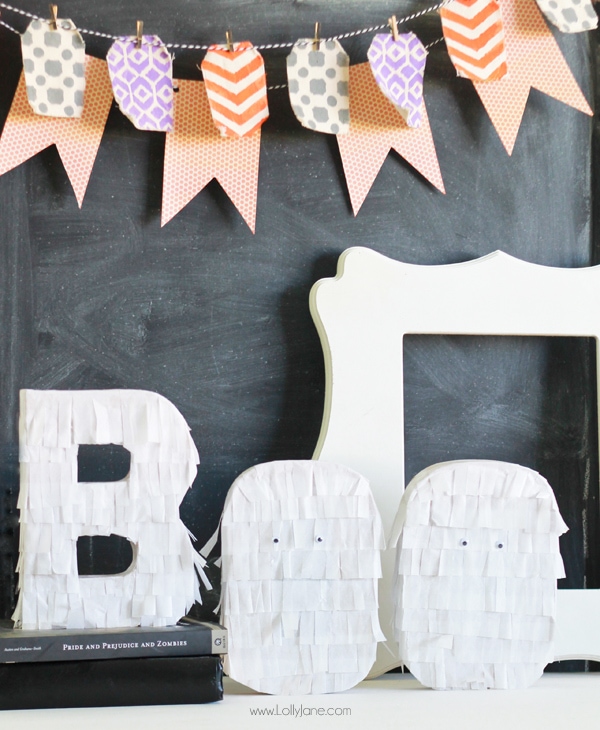 our easy 31 Halloween sign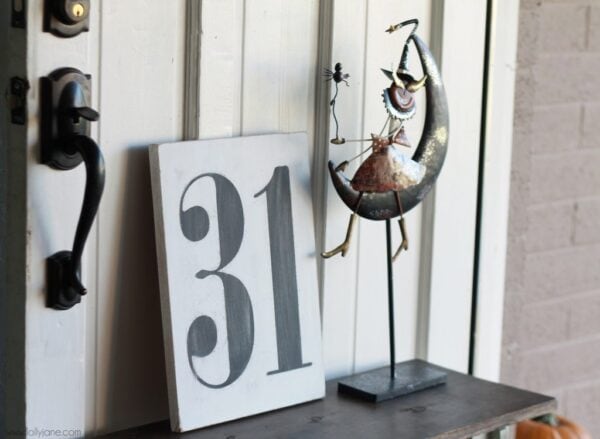 and these yummy Oreo spider cookies!