We're enjoying our kid's fall break vacation and crossing off bucket list items. We've gone to open gym, the movies, the pumpkin patch and now putting out Halloween decor, the kids' request. We've partnered with Command Outdoor Products to fulfill the kiddos' wish. And since we were short on time due to many cousin playdates, we took a short cut and bought some of this decor. All DIY-friendly but sometimes packaged goods are handy. The EEK letters are one of our fav Halloween crafts to date and we've taken it up a notch to add it to this striped wood sign…tutorial coming later this weekend. Loving our easy Halloween porch decor, we hope you do too!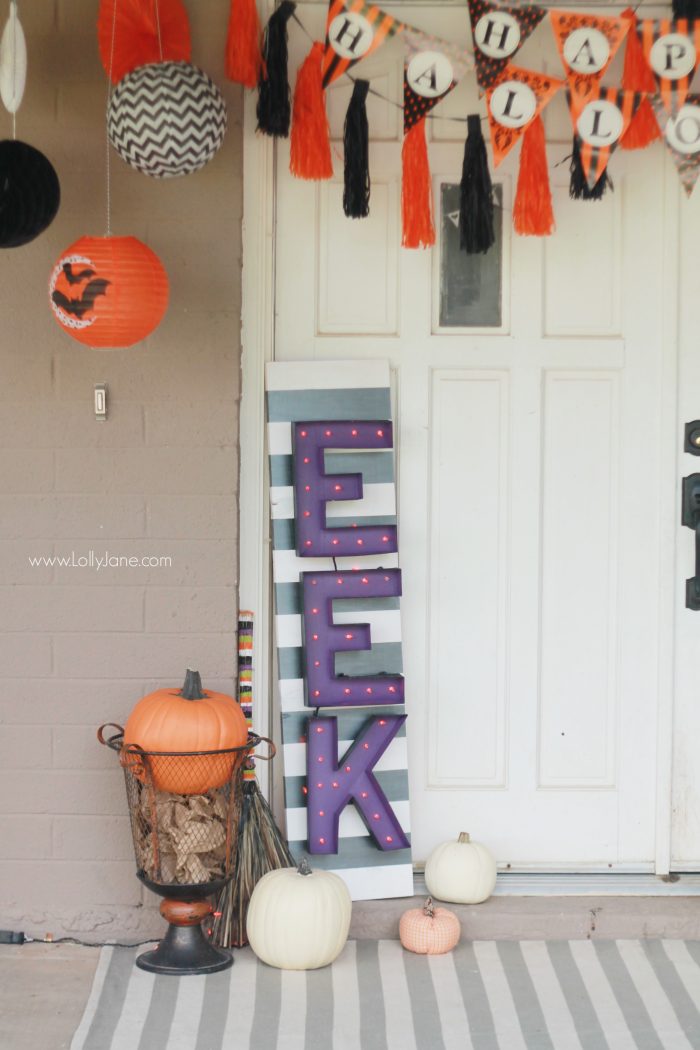 Isn't the paper tissue bunting adorable?? We used 3 Command Outdoor Large Window Hooks to hold the light weight bunting + "Happy Halloween" banner. The banner came in one long saying. We are all about custom and bakers twine so we cut it apart and hot glue'd HAPPY then HALLOWEEN together and hung them underneath each other. Love the polka dot and stripes patterns.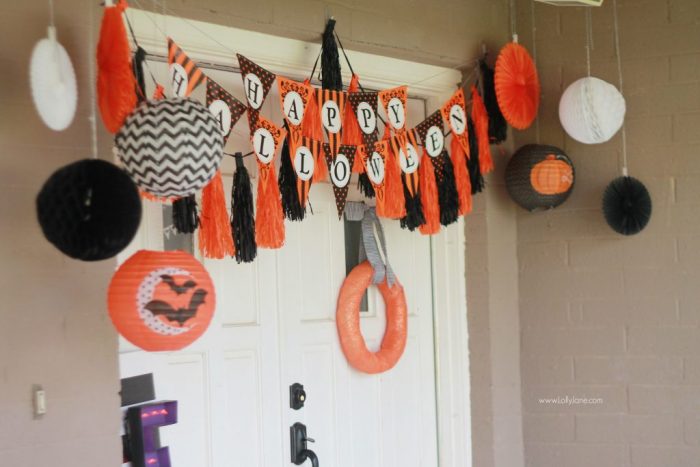 Okay we are SUPER excited about these Command Outdoor Light Clips. They hung our paper lanterns and accordions easily. CLICK HERE for the EEK sign tutorial…the Light Clips were perfect to attach the marquee letters!
Command Outdoor adhesive strips are water- and UV-resistant and designed to withstand all weather conditions such as rain, snow and extreme temperatures…and we need extreme here in AZ because it is hot hot hot! They are damage-free and easy to use over and over again with refill strips so you can take them down after Halloween/Fall and re-use them for end-of-year outdoor decor. We'll be using them for Christmas decor for sure!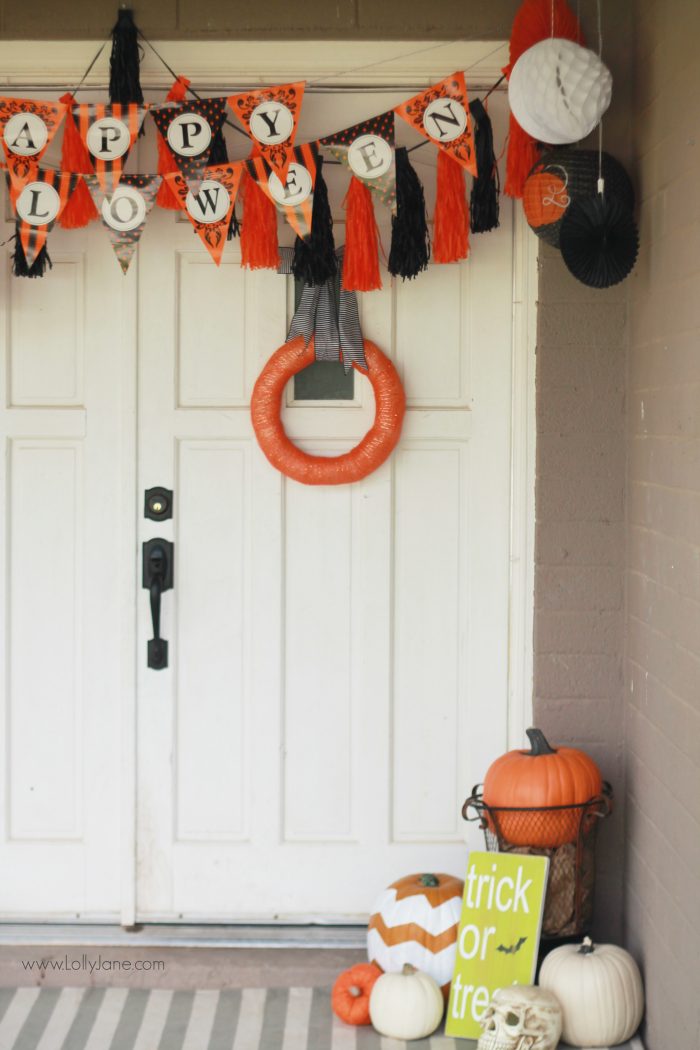 I stocked up on fake pumpkins since real ones mold here in AZ too quickly.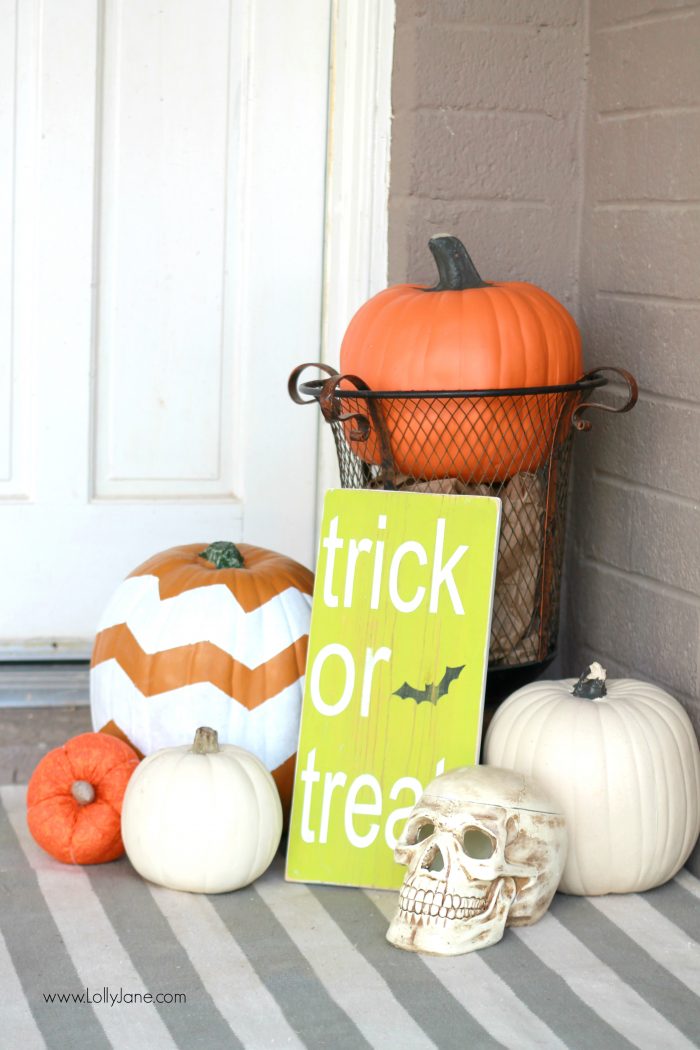 Be sure to follow Command Brand products from 3M, follow them on Facebook and Twitter too! Pin this so your friends can see how easy Halloween porch decor can be!

Check out all of our Halloween ideas like the that cute EEK marquee sign,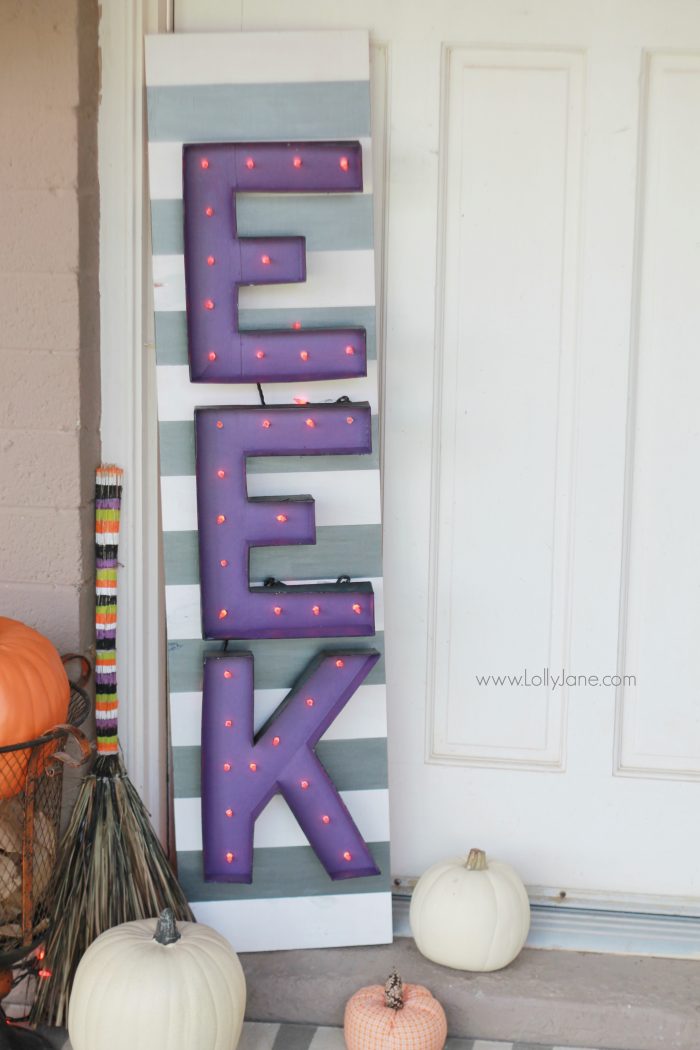 our skull wreath on the door (minus the glitter skull),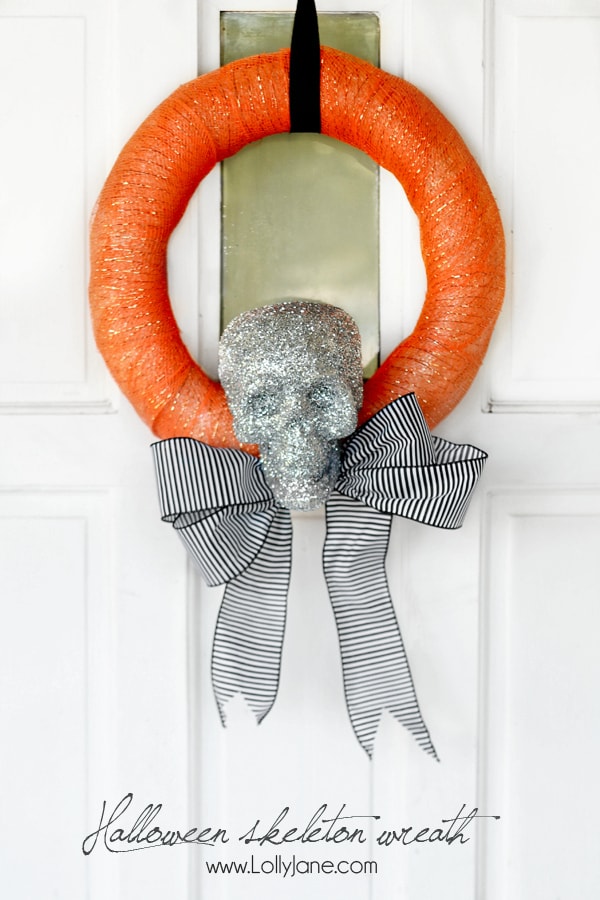 the trick or treat sign,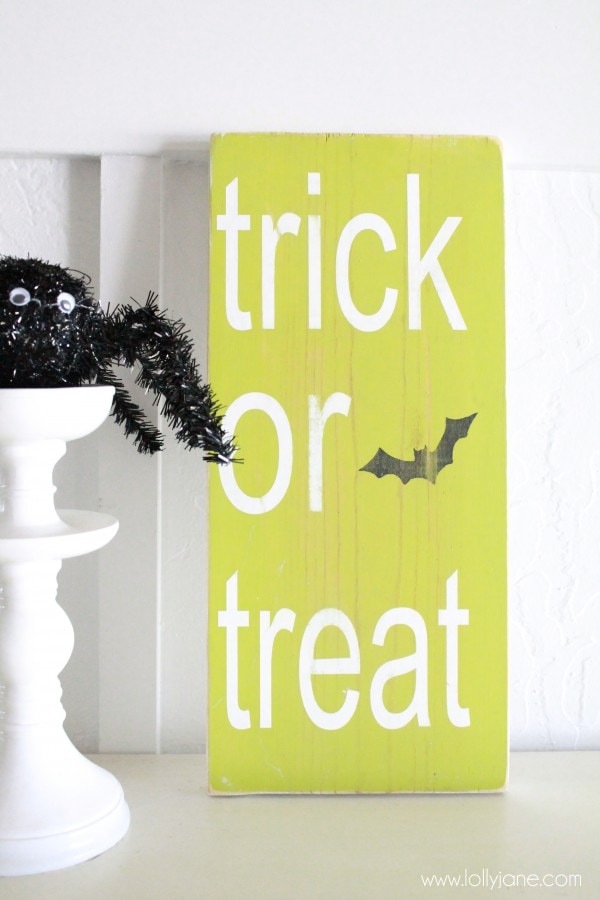 those fun Halloween EEK marquee letters,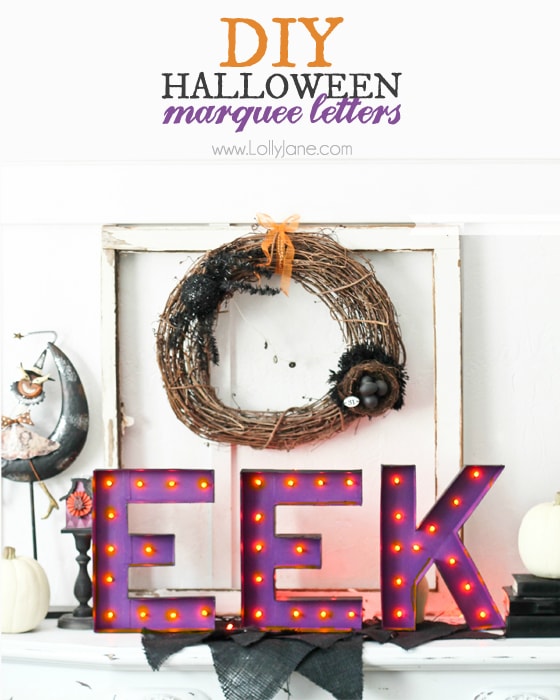 and our vintage inspired Halloween mantel