DIY Floral Garland Door Arch
Get your porch ready for spring with this easy decorating ideas that won't break the bank!
From faux floral garland arch to terra cotta style planters, get this look for less with our tips to decorate your porch for spring! Bonus: learn how to make this easy DIY floral doorway arch🍃🌻🌸
This Post May Contain Affiliate Links. Please Read Our Disclosure Policy.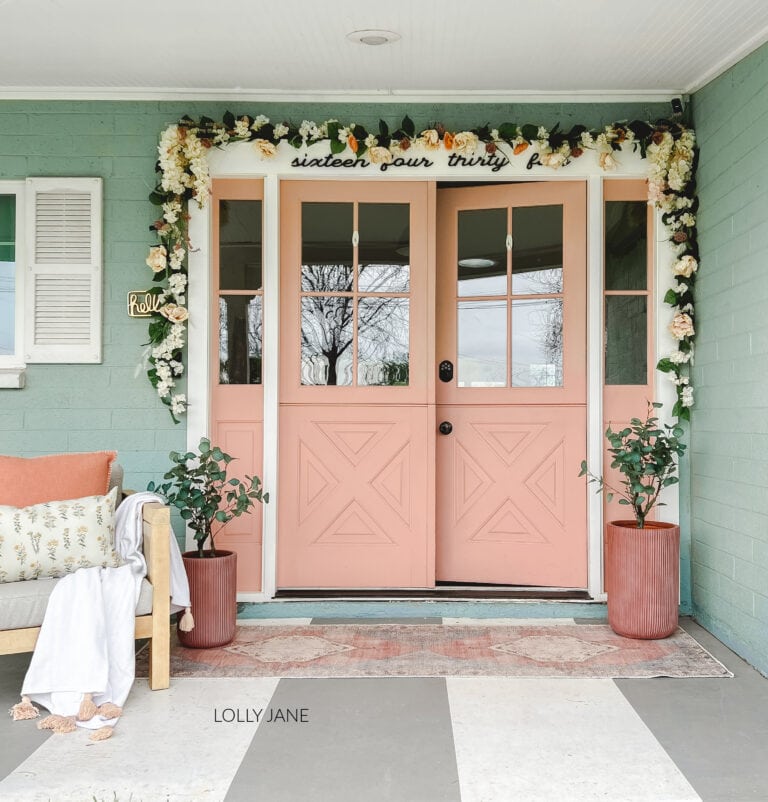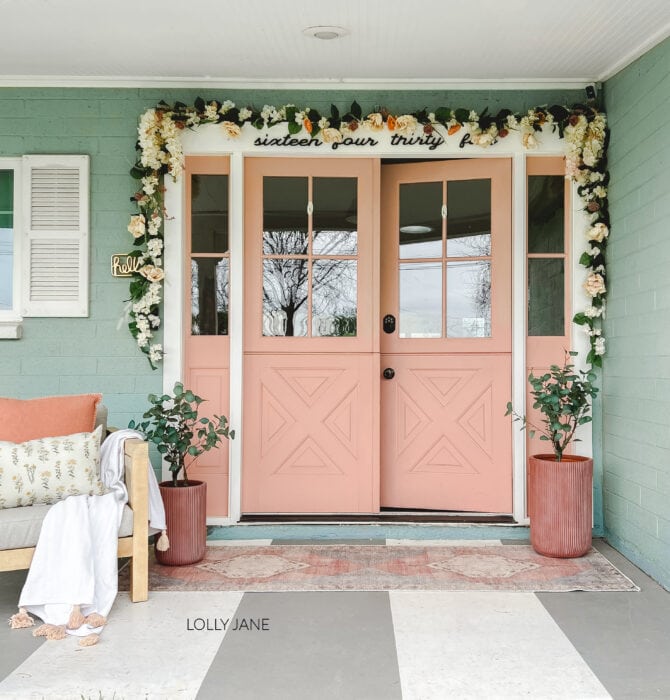 Spring is here which means it's time to start thinking about sprucing up your outdoor space! One of the best ways to add some personality and charm to your porch is by using trendy home decor finds.
What screams spring louder than a giant 16′ floral garland arch!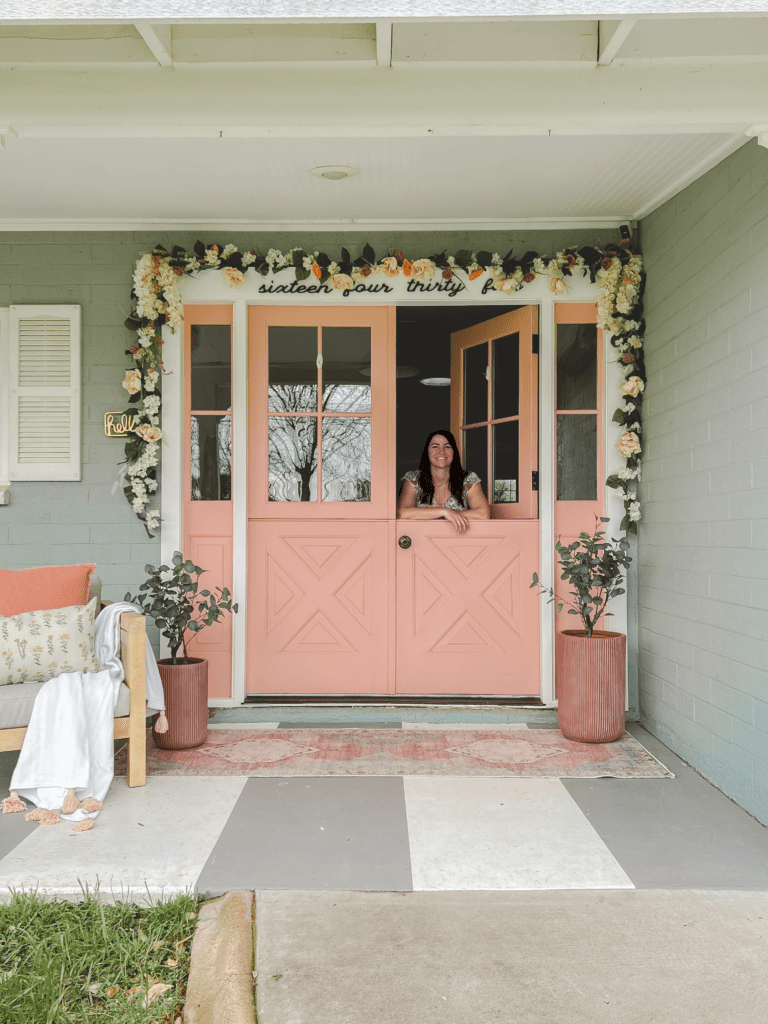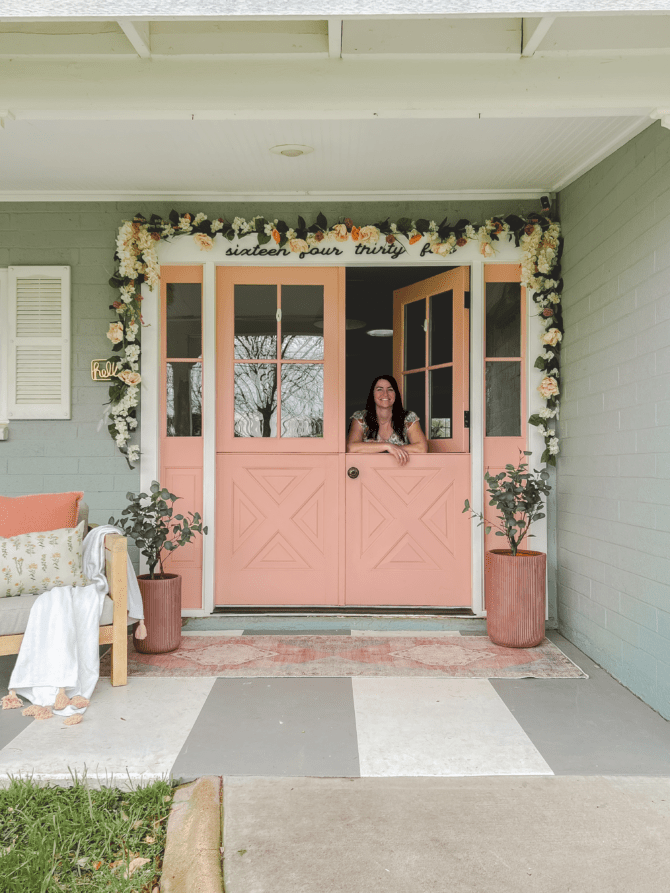 How to Make a Floral Garland Arch
Start off with a base garland, 4-6′ long.
Hang garland around doorway, starting in the middle. Secure with cup hooks or nails, every 6-12″ apart.
Tuck in 4-6 varieties of flowers and sprays every 3-6″ apart.
Secure with floral wire if your front porch will see a lot a wind.
Get creative! This is a fun process and should be a reflection of you!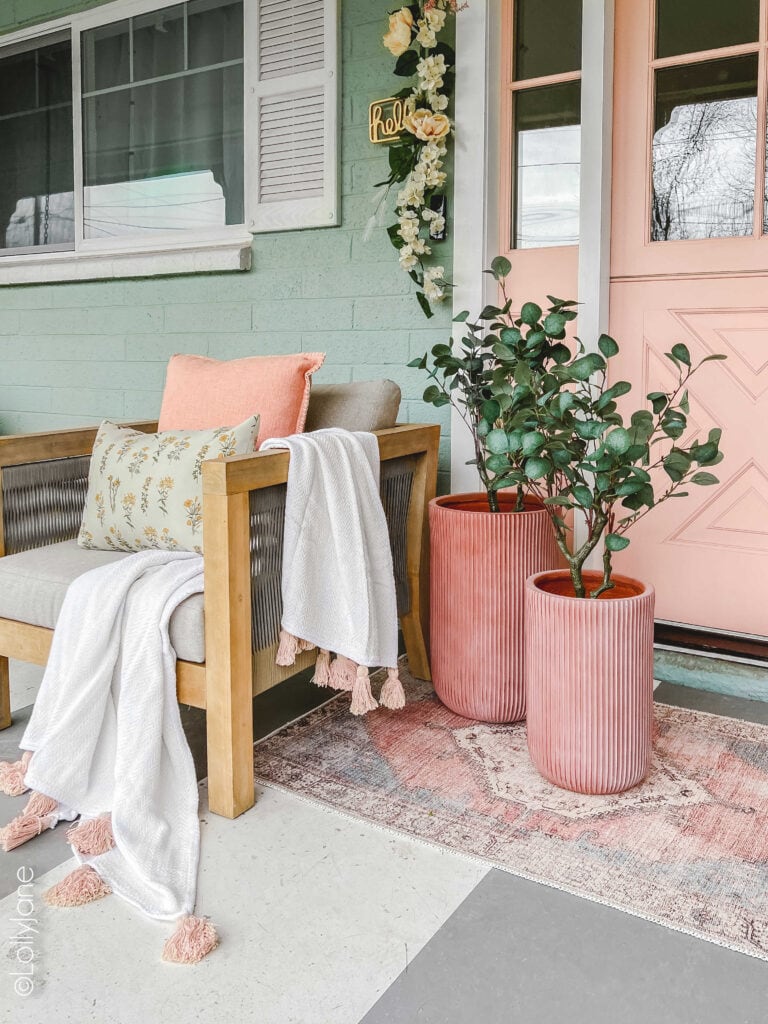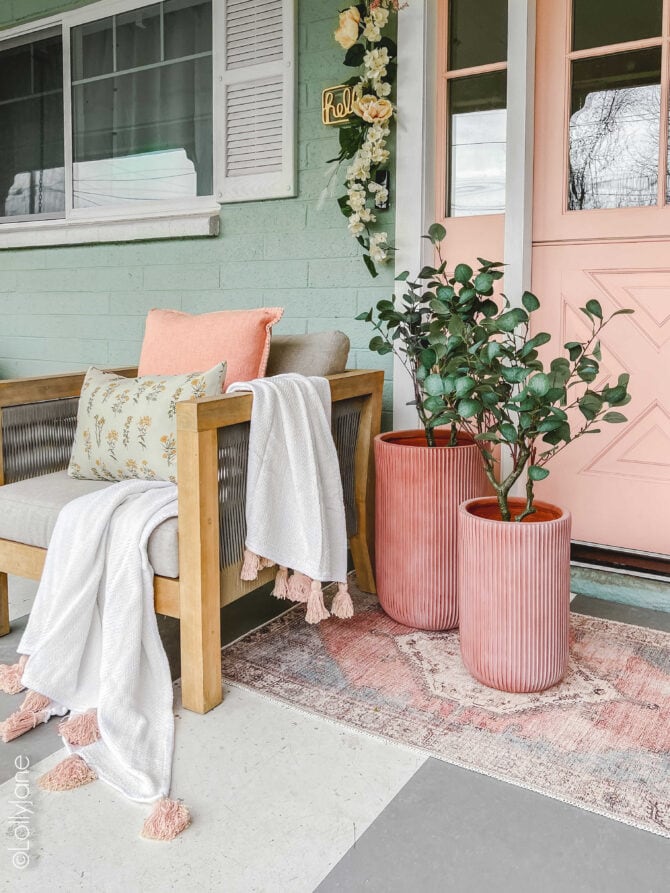 Tips to Add Spring Decor to Your Porch
Bright Colors: One of the easiest ways to create a cheerful atmosphere on your porch is by adding pops of bright color. Choose a bold color like yellow or coral and incorporate it into your porch decor through throw pillows, rugs or even a brightly painted chair. You can also add some colorful flowers to your porch, such as petunias or geraniums for an extra burst of color.
Wicker and Rattan: Wicker and rattan furniture pieces are a great way to bring some texture and warmth to your porch. Look for a wicker chair or rattan table that complements your decor style. You can also add some woven baskets or planters to your porch for an added touch of texture.
Boho Vibes: Boho-inspired decor is still going strong this season, and it's easy to incorporate into your porch decor. Look for a macrame plant hanger or a colorful tapestry to hang on your porch wall. You can also add some patterned throw pillows or a woven rug to create a boho vibe.
Greenery: Finally, no porch is complete without some greenery! Adding plants to your porch can help create a relaxing and refreshing atmosphere. Consider using hanging planters or plant stands to showcase your plants. You can also mix and match different plant varieties for a more eclectic look.

If you want to deck out your own porch for spring, we got you!
All these porch items came from At Home store. Lots of fun finds with awesome sales!
Ribbed planters:
Throw pillows
Floral garland:
We had so much fun decorating the porch, I missed it! This is the first time I've decorated it in 2023 as we just moved back in after a year-long remodel.
Can't wait to redo it for summer so be sure to come back to see the changes!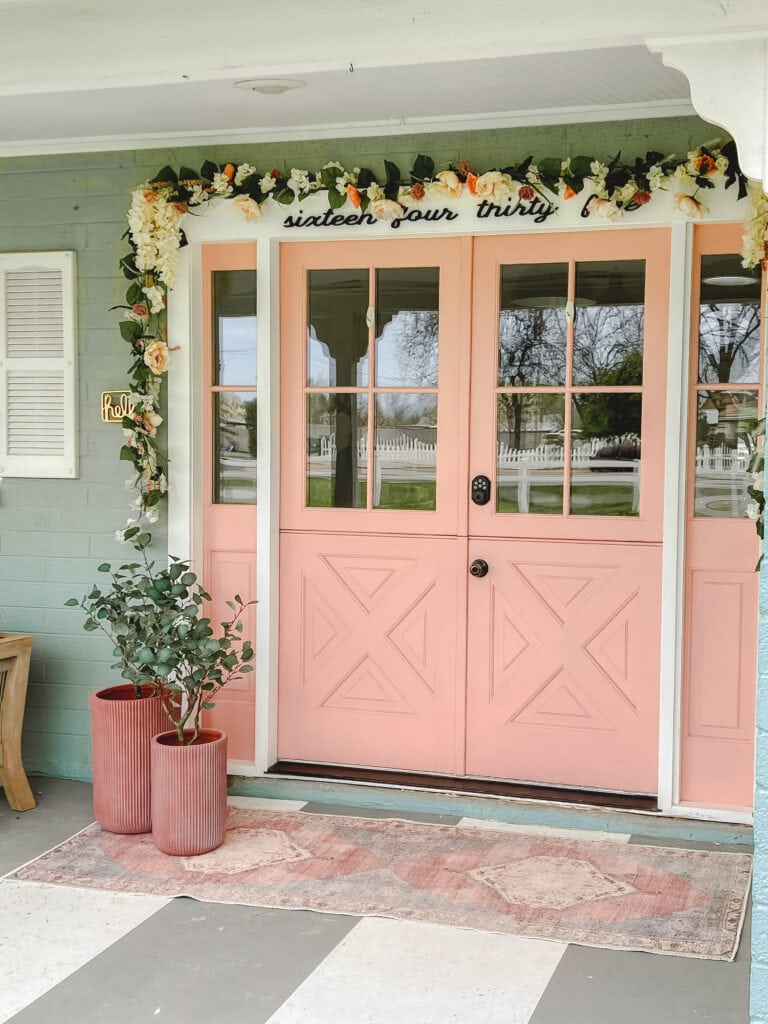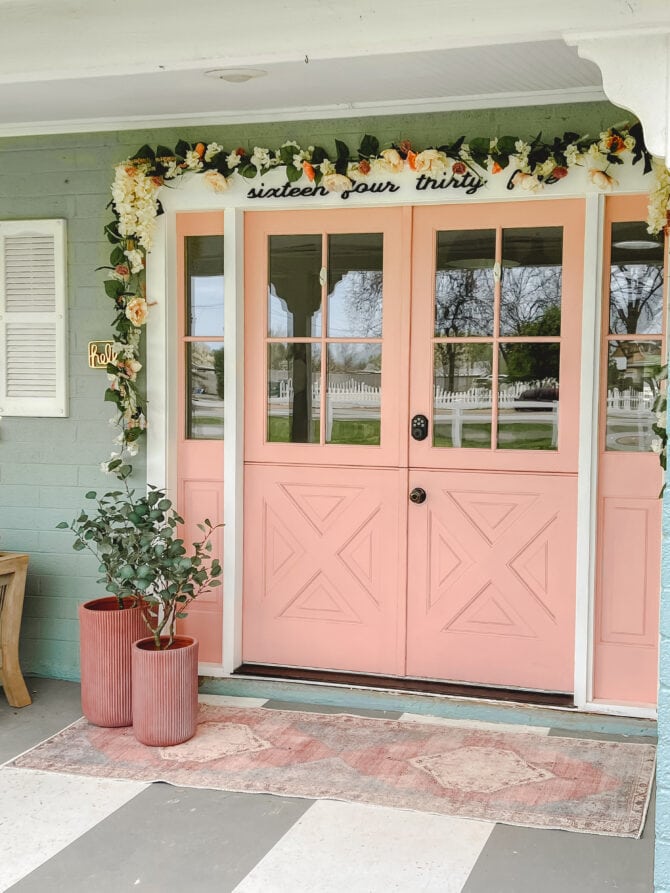 More Decorated Porches
Porch Decorating with a Dutch Door
Decorating with Rocking Chairs