Make a Halloween crescent moon wreath perfect for the spooky holiday in no time at all with this easy tutorial!
Grapevine wreaths are back and in a big way! Add some black spray paint to the natural brown, add some embellishments, and you've got a glam Halloween wreath in no time at all!
Halloween Crescent Moon Wreath
Inspired by Life's Frostings wreath, we cut ours into a crescent moon (thanks for the idea Danyelle!) and added embellishments that fit our own style + decor to make this wreath perfectly US! 🌙 🦇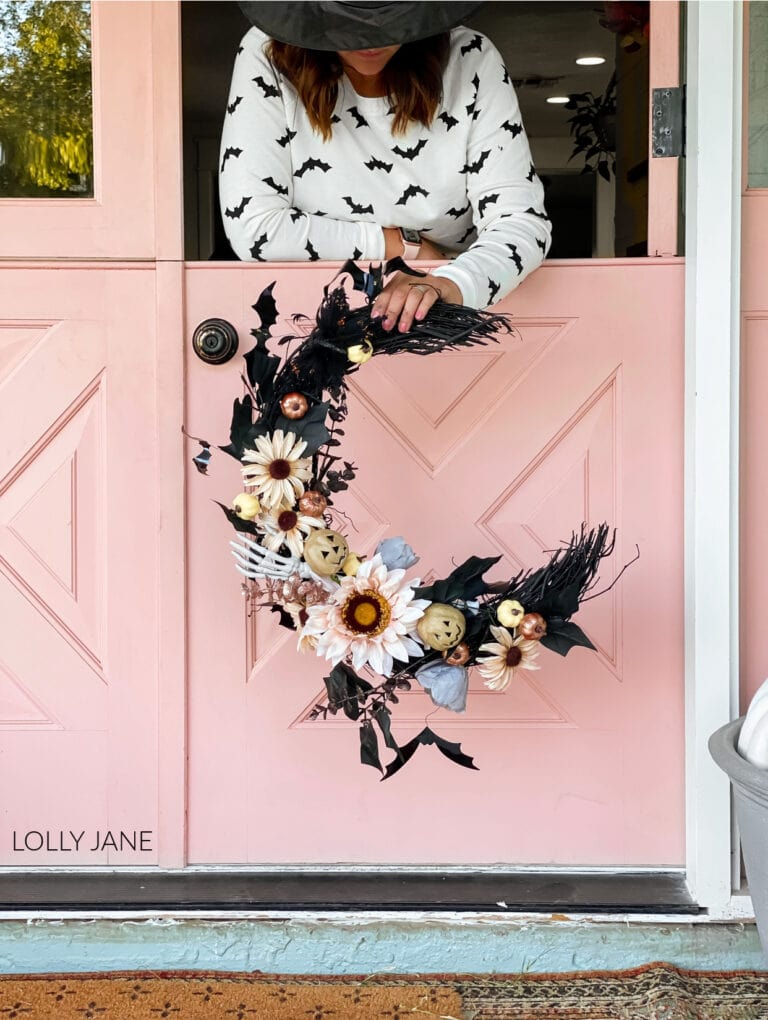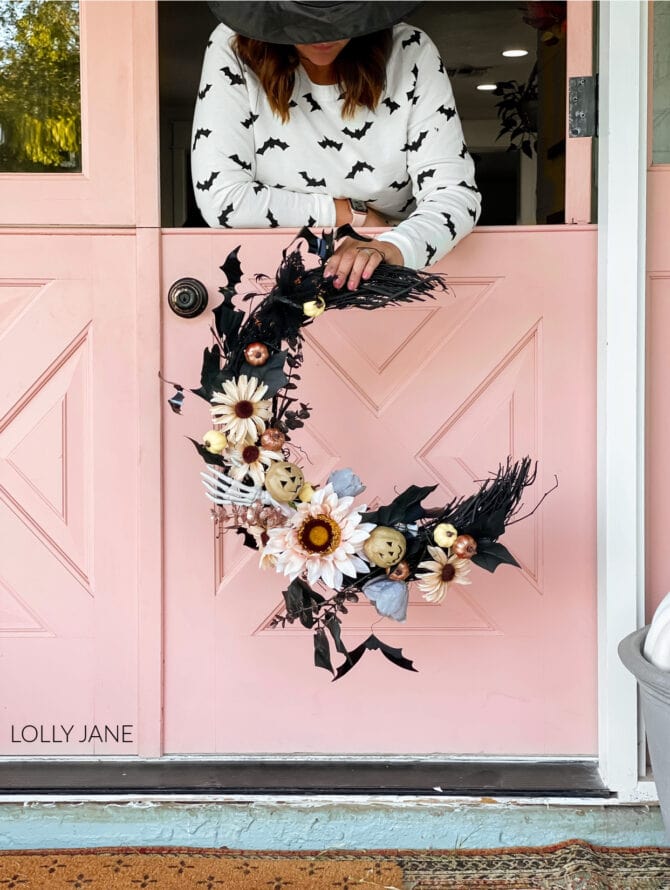 Supplies FOR A CRESCENT MOON WREATH
Make your own crescent moon wreath needs a handful of craft supplies + tools but they're all easy to find and use!

Craft supplies:
Tools: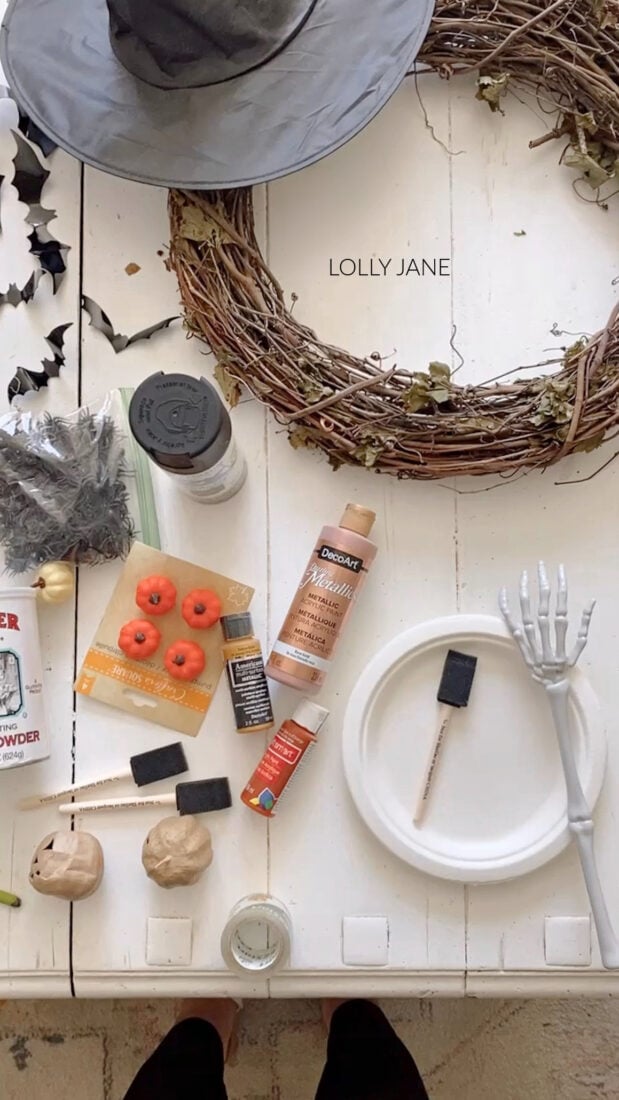 How to make A CRESCENT MOON WREATH
Making a crescent moon wreath is so fun and goes really quickly!
With scissors or saw, cut a section out of the round or oval grapevine wreath to form moon shape.
Spray paint grapevine wreath + leaves matte black.
Once dry, tuck large leaves into wreath. Secure with floral wire.
Layer larger embellishments next (florals, skeleton hand).
Tuck in small embellishments (stems, mini pumpkins).
Finish off with bats 🦇, (hot glue wire onto backside.)
Hang and enjoy!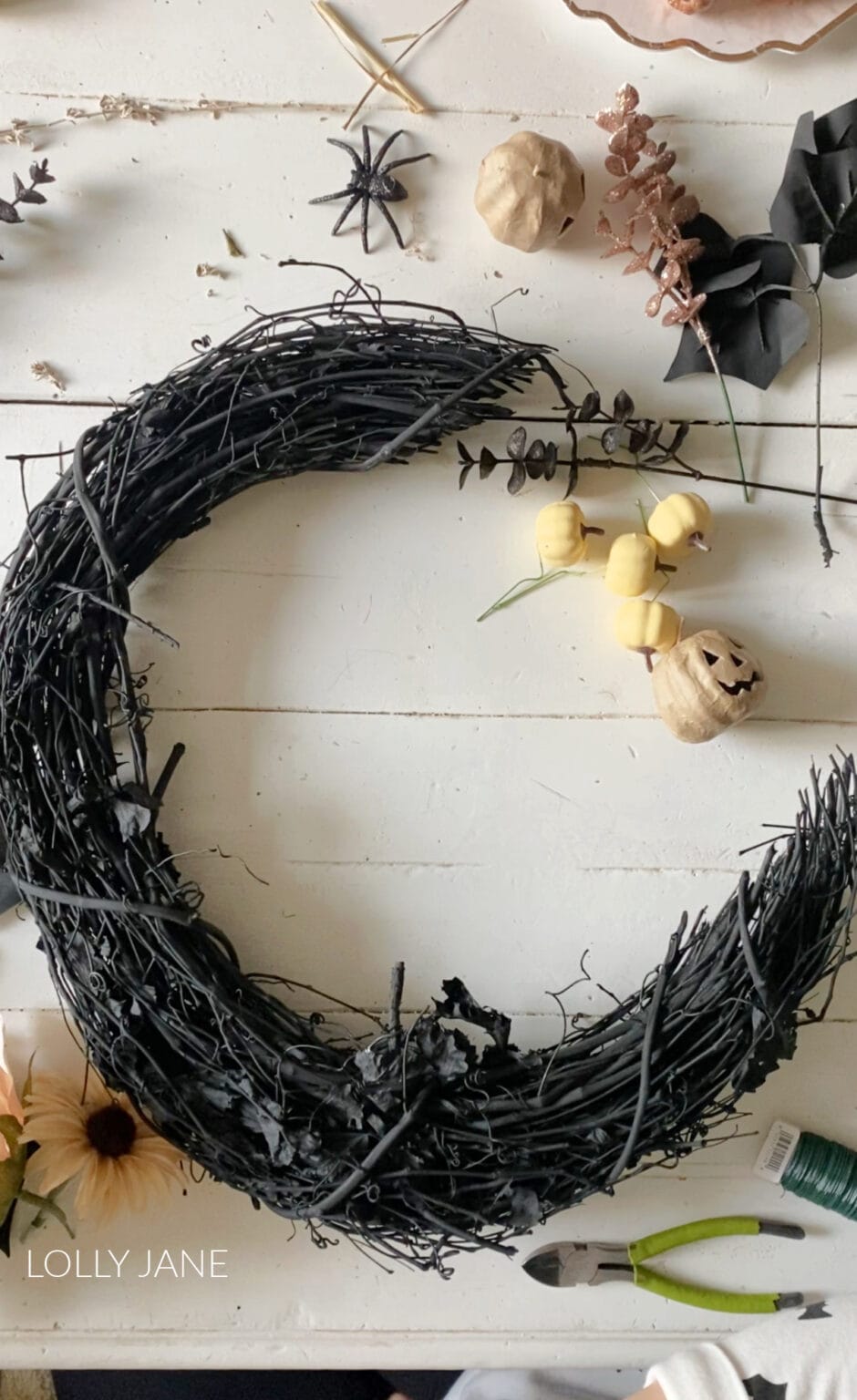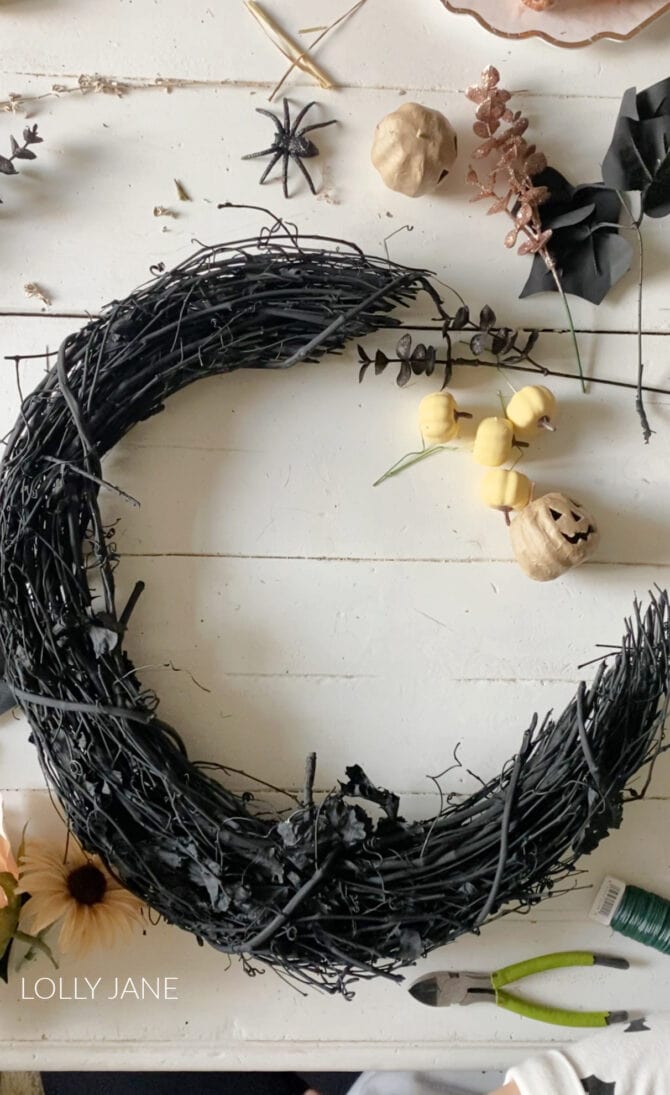 Style a Halloween wreath
This is my favorite wreath to date because of the non-traditional colors and it matches my peach front door perfectly! Spooky meet cute. 🌙🦇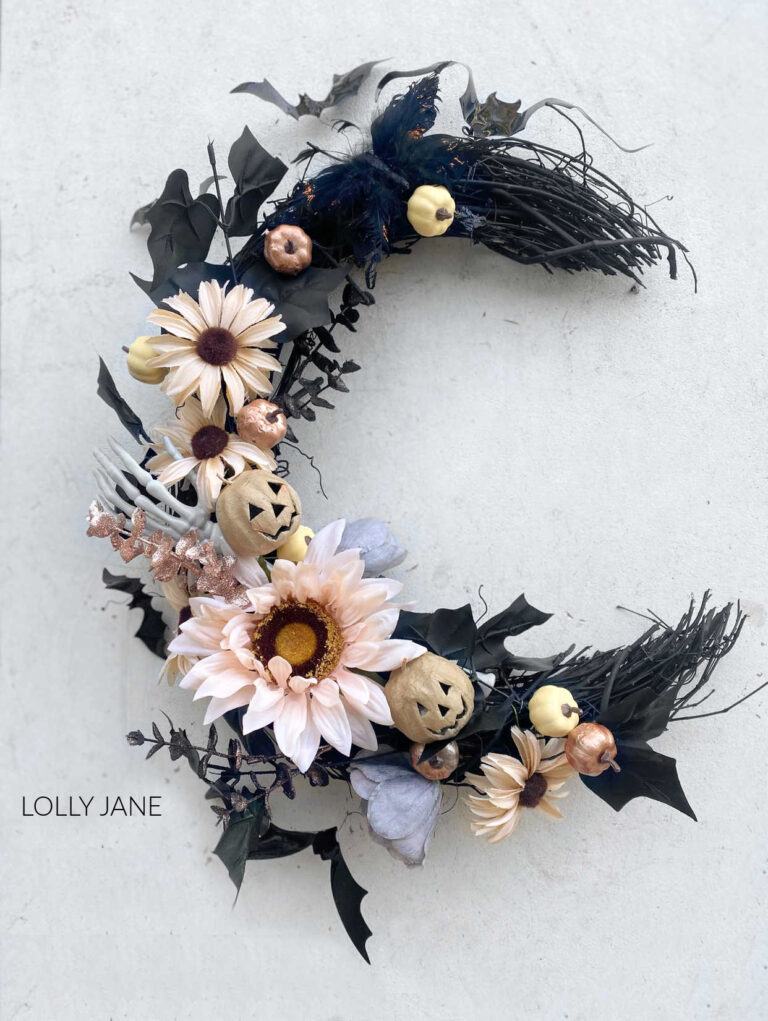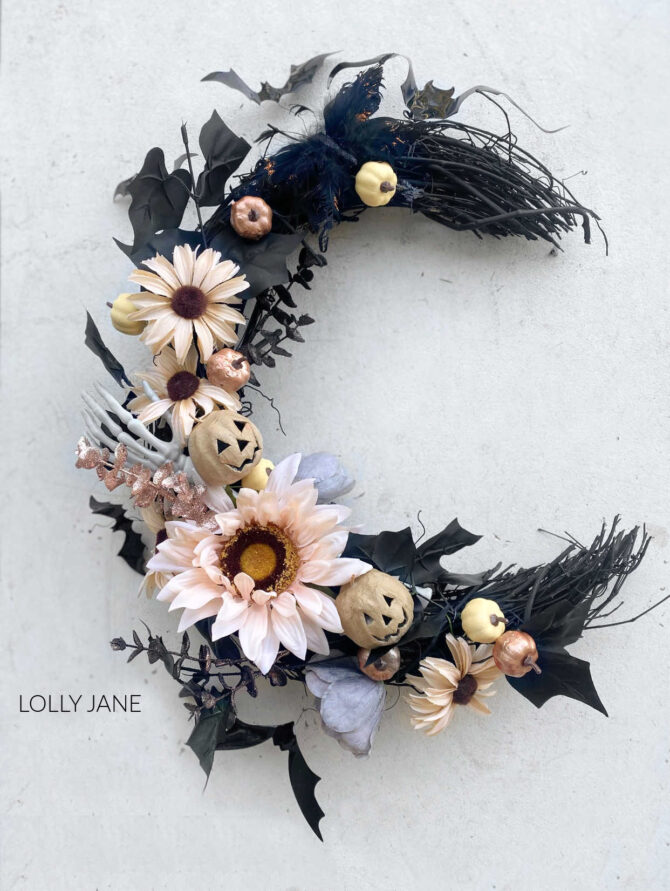 Hang from front door, within a gallery wall, on a wreath stand or above the mantel.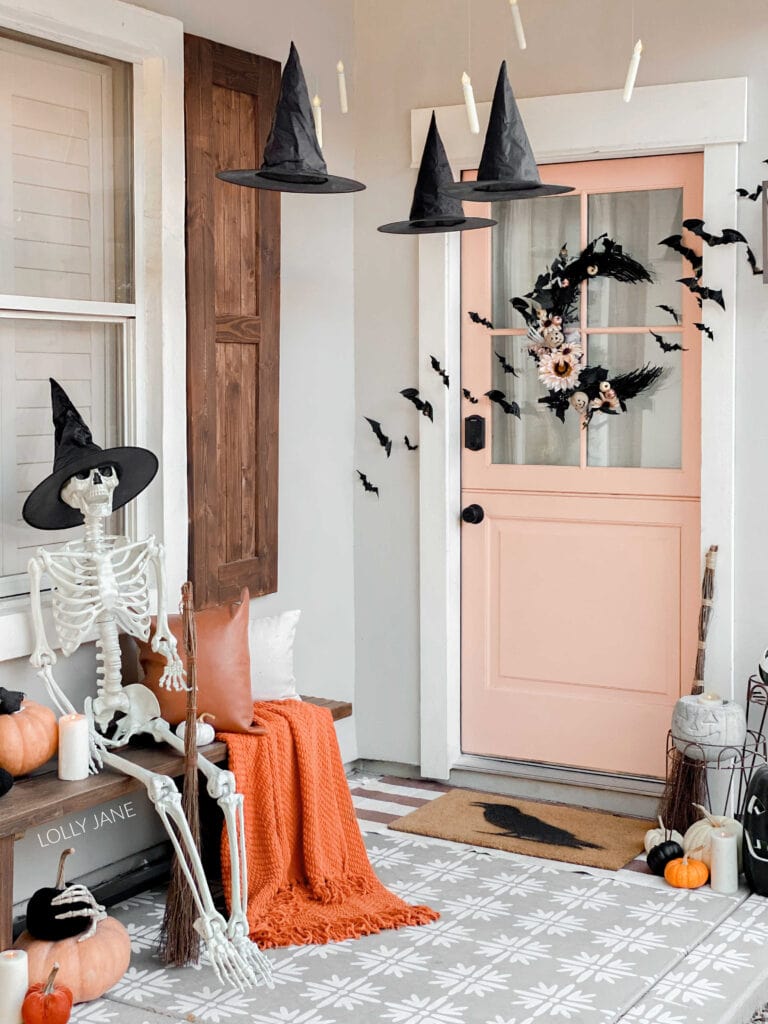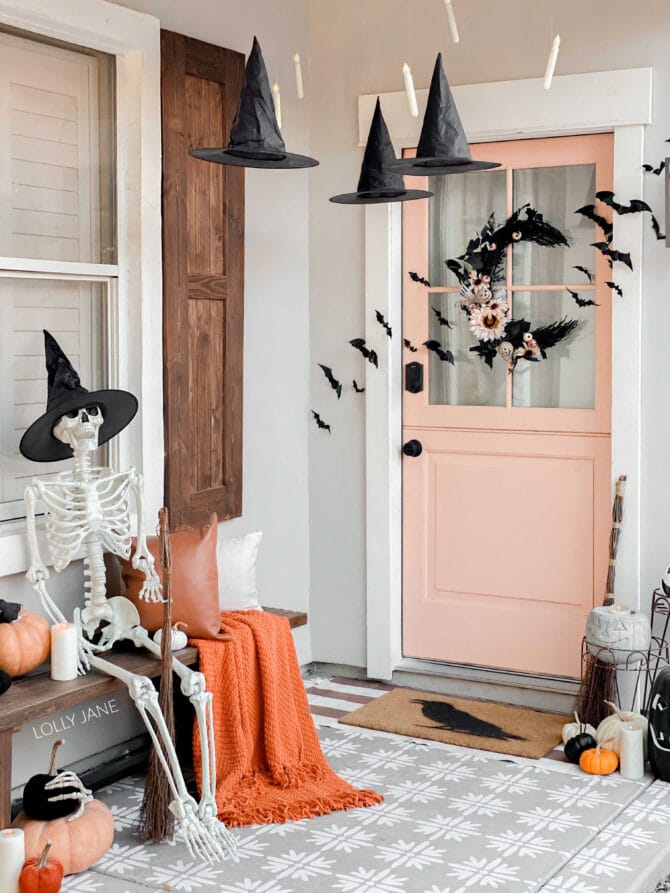 However you display it, it's sure to add instant spooky ambience!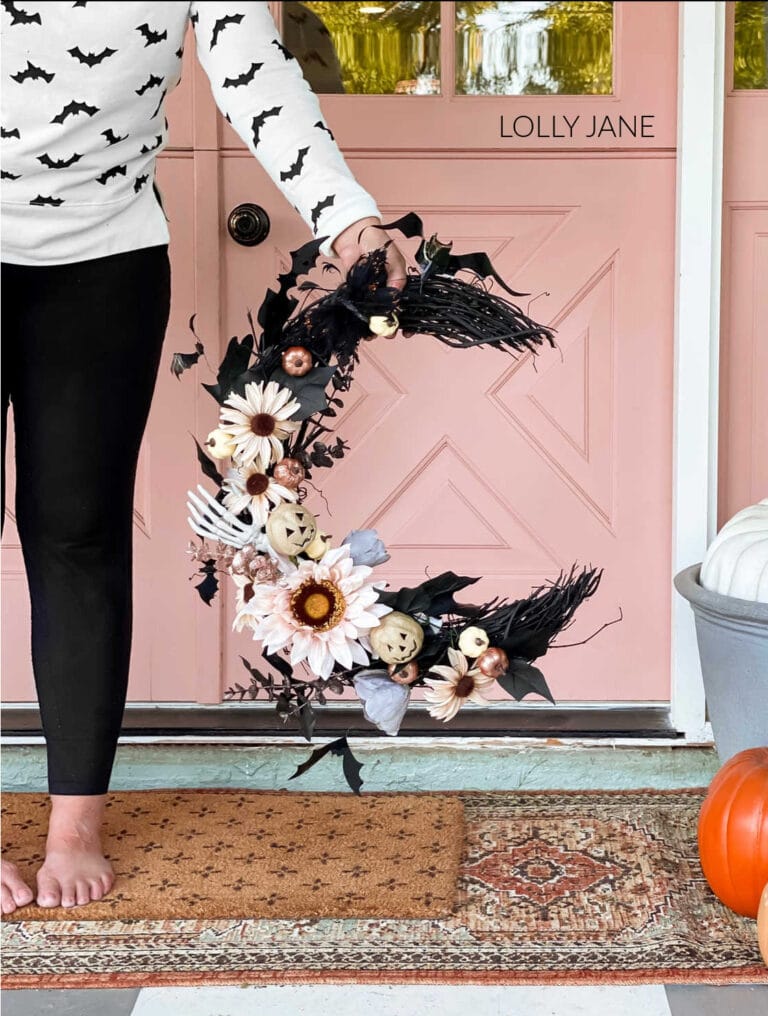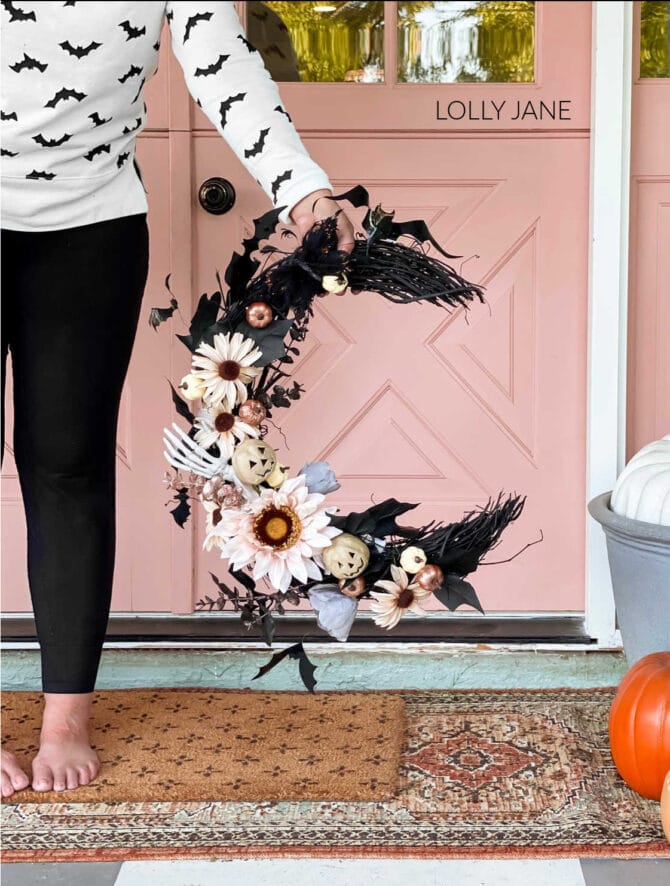 Decorate more spaces for Halloween!
We've been busy this Halloween season, look at more spaces decorated for the 31st of October!