There are 5 of us girls in our family of 9 children and each year we trade gifts. Since we're all married now and 4/5 being busy moms, the past few years have ultimately turned to gift cards. Don't get us wrong, we love gift cards buuuut, they're not as personal as a handmade gift. This year we challenged each other to make a gift and if you know anything out us, we are crazy for glass jars! With gold being so "in" right now, we partnered with Ball brand, snagged some cute 4 ounce jars + battery operated tea lights, and created a simple DIY Mason Jar Ornament that will add the perfect amount of rustic flare to our sisters trees!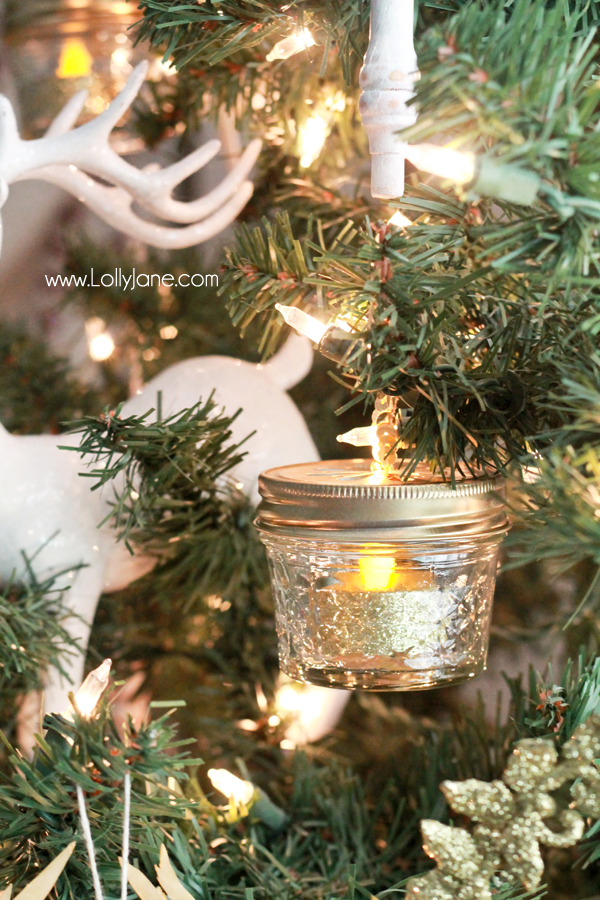 Ball Canning is celebrating the creativity of handmade gifts and challenging YOU to make your gifts this year with meaning, to get personal and to share in this season of giving. Celebrate Ball Canning 25 Days of Making and Giving (presented by Jarden Home Brands) with us! Use #MadeFromHere when you make and share and you will be entered to win daily prizes in the 25 Days Sweepstakes! You can enter once a day, each day, to win that day's Daily Prize. Each entry during the first 24 days for a Daily Prize also grants an entry toward the Grand Prize (the FreshTECH Automatic Home Canning System – valued at $299!) which will be selected once the contest concludes. // Contest ends 12/22/14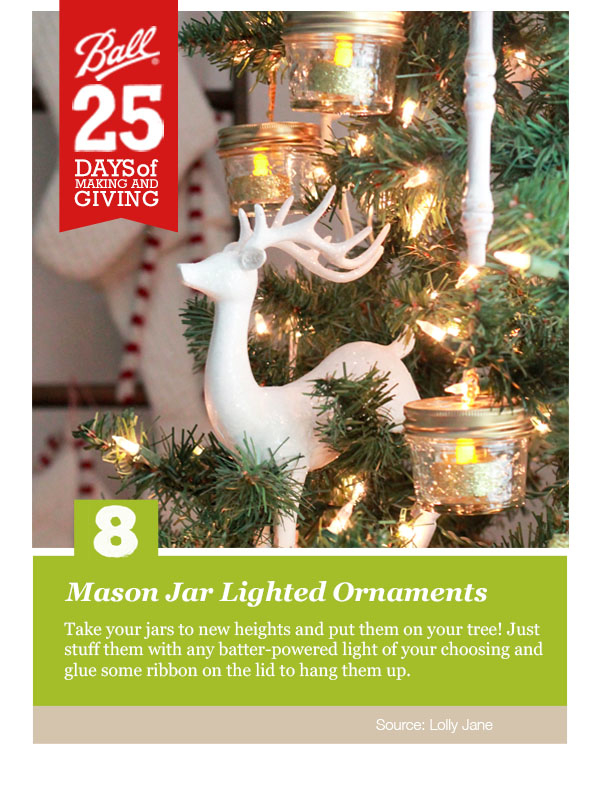 Get inspired by their 25 Days of Making and Giving! (As you can see, we are Day #8, yay!) So far we have seen pumpkin pie bars in a jar, wire wrapped Christmas jars, homemade bath salts + more! Get to pinning with us! Check out the 25 Days board for all things handmade, unique, crafty and yummy using ball jars! Be sure to use #MadeFromHere for chances to be repinned or featured on Facebook + Instagram! Let's help give meaning back to gift giving and since we are complete suckers for ball jars, we can't wait to see what you are giving this holiday season!
So, want to see how we put these little cuties together?
Supplies: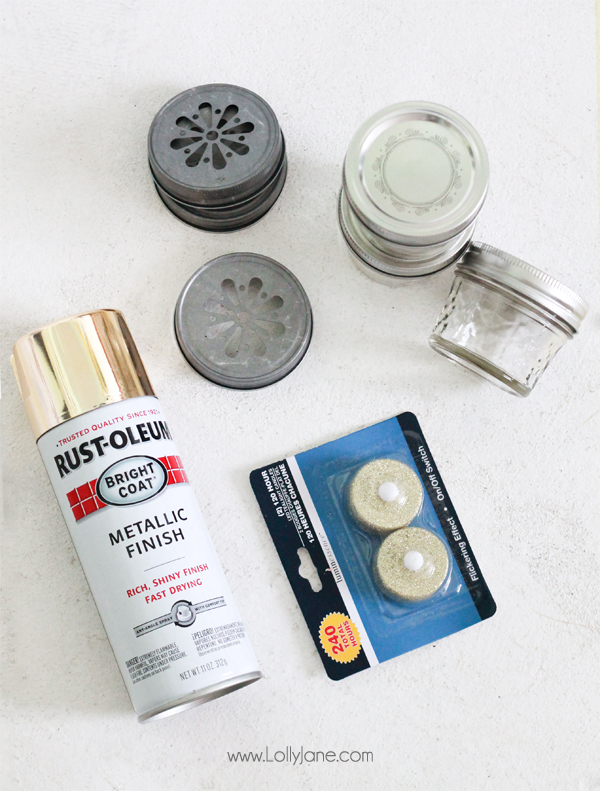 Instructions:
Spray paint daisy lids gold.
Once dry, loop elastic ribbon and tie in the center of the daisy lid.
Place glittered tea light candle in ball jar, (add a bit of washi tape to secure the candle in place.)
Screw lid on and hang from tree!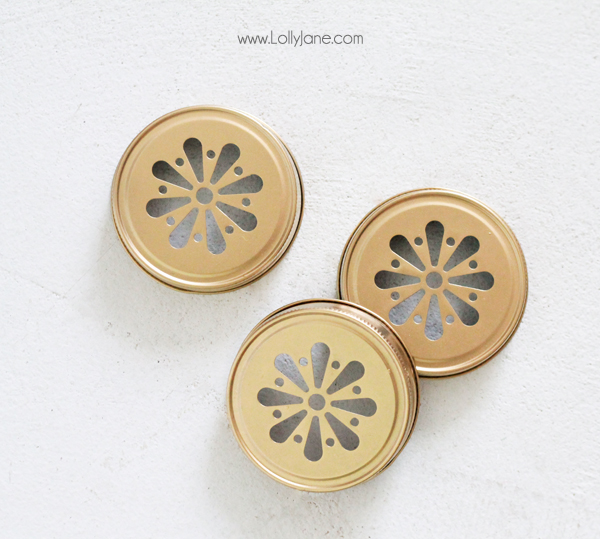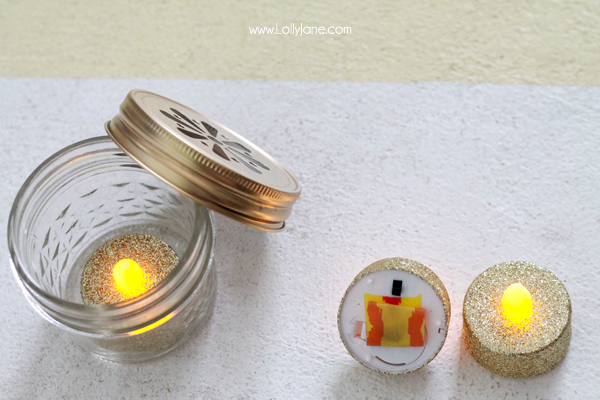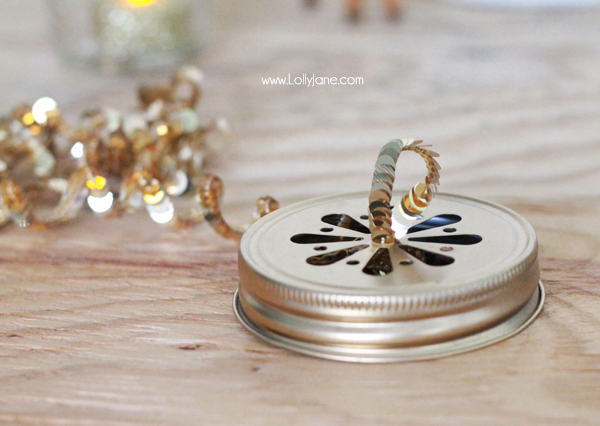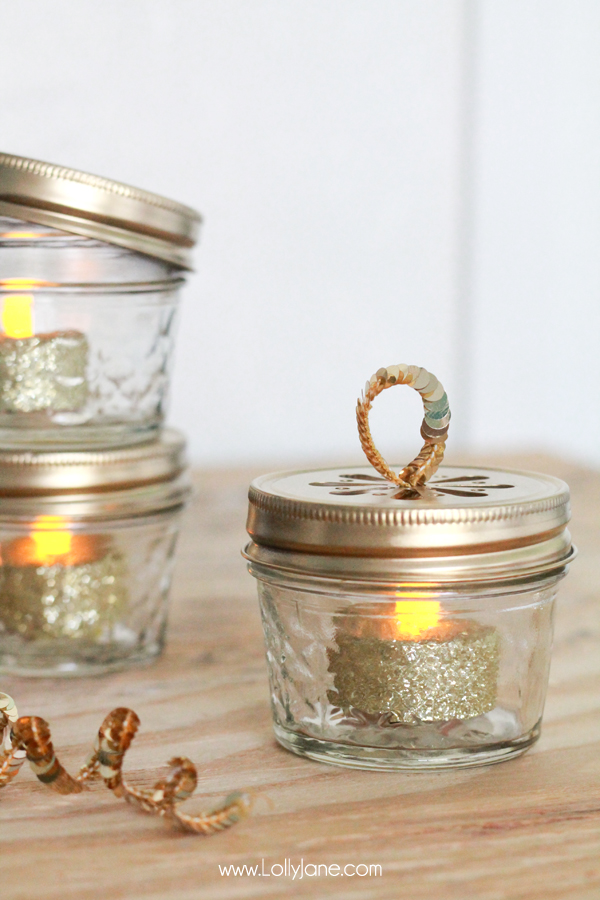 Note that these are a little heavier than standard ornaments but oh so cute! Hang on a thicker (strong) branch. 😉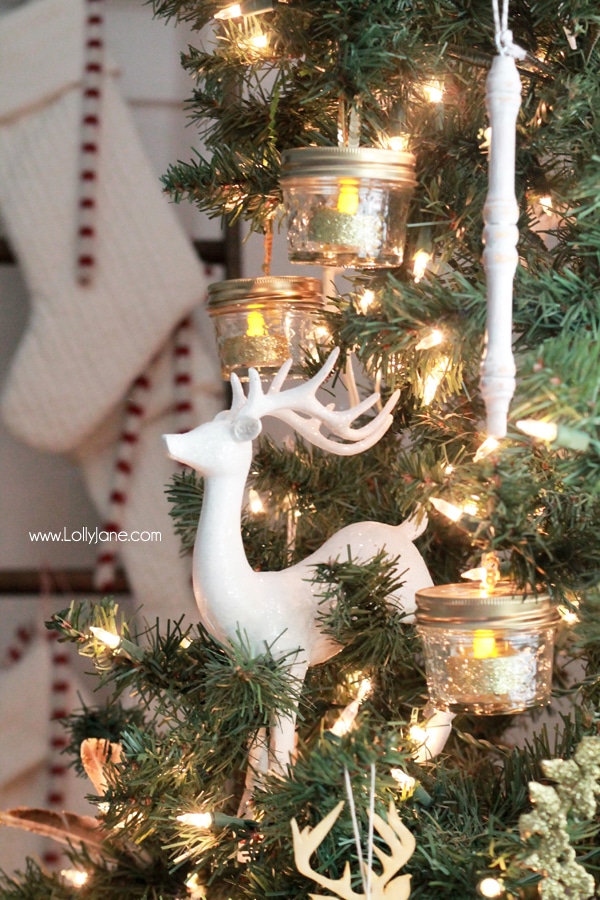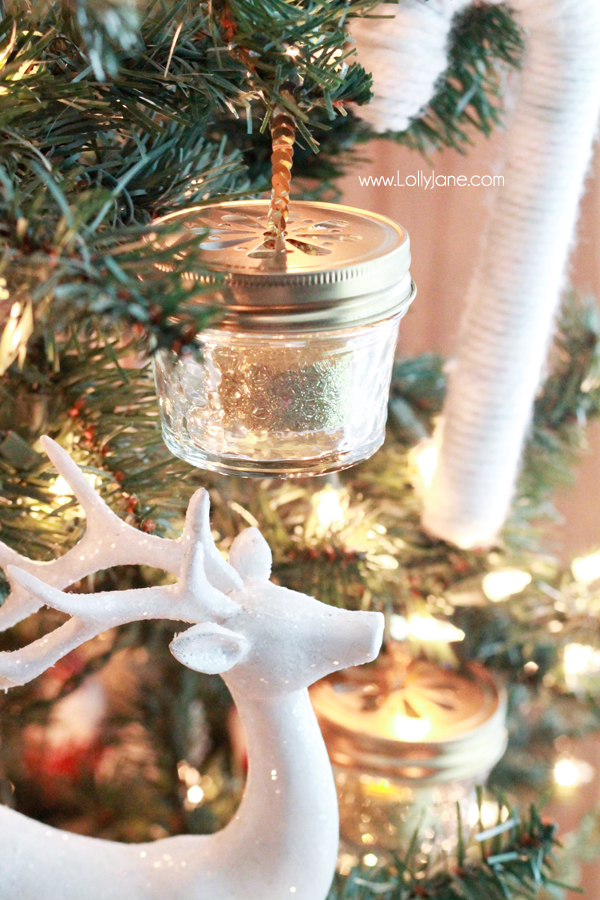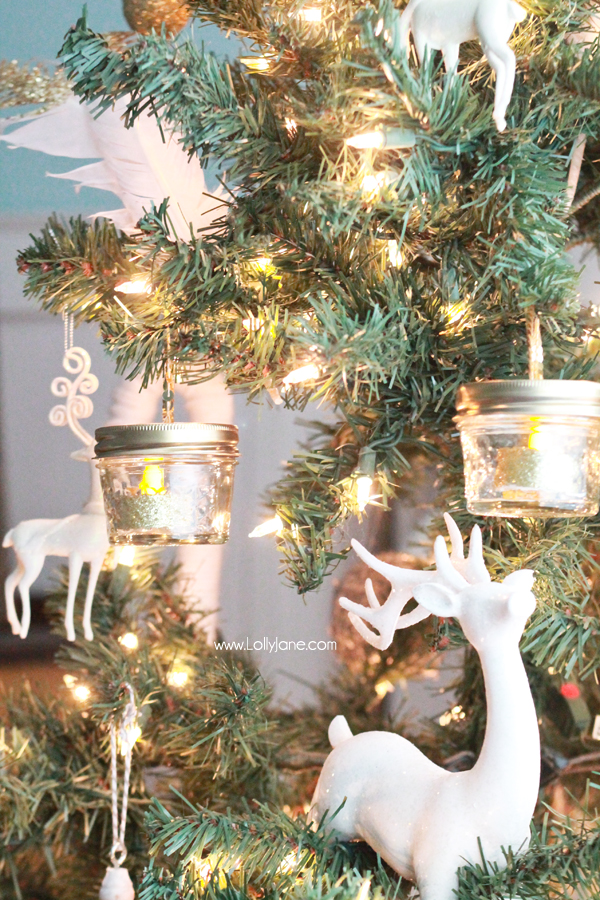 You may have spied some of these DIY ornaments from last year like our spindle ornaments, deer head clay ornaments, glittered acorn ornaments, yarn wrapped candy canes or glitter-tipped feathers.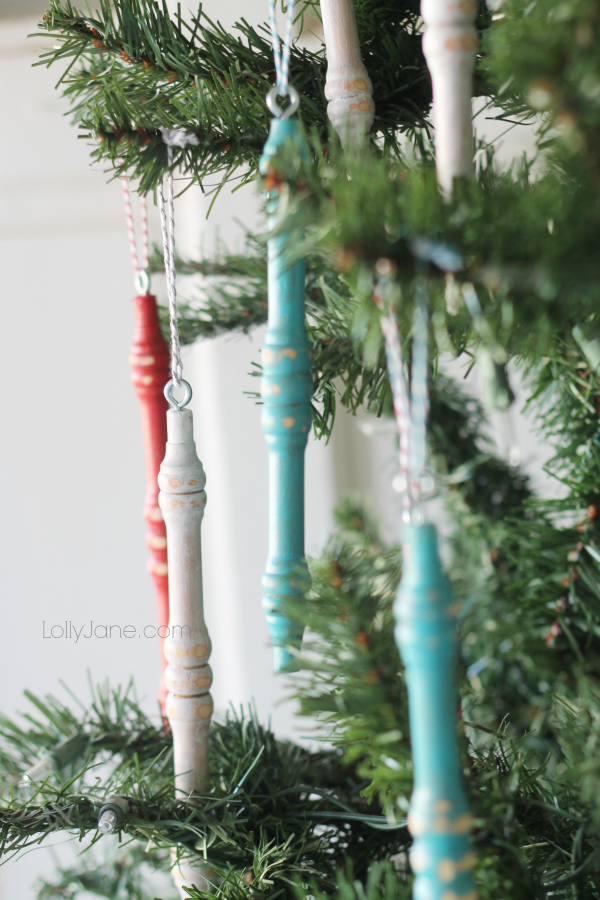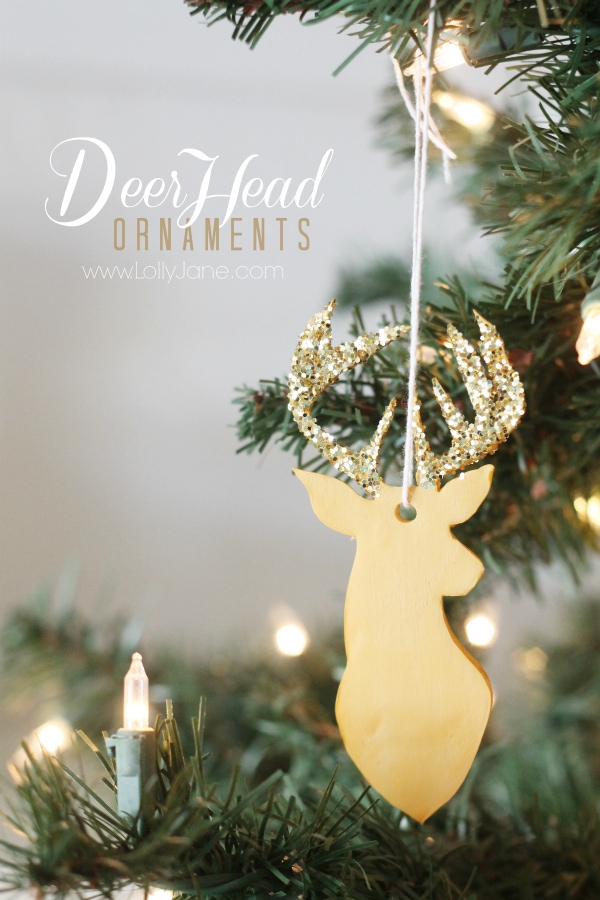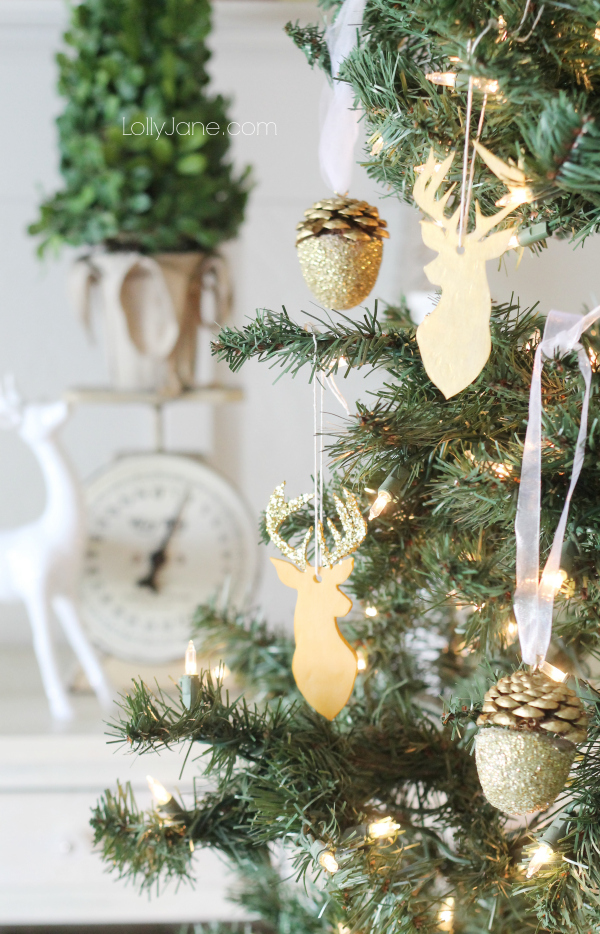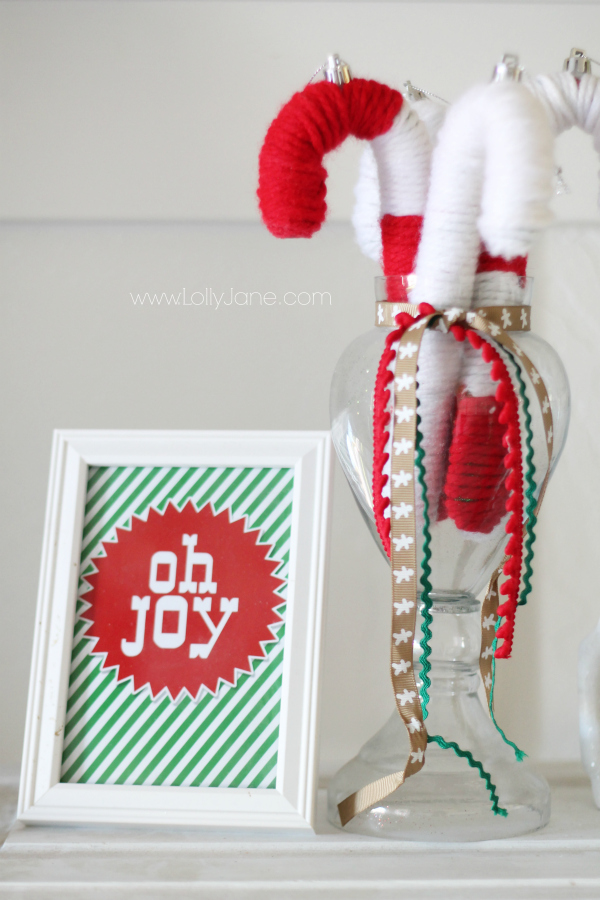 We realize sticking feathers or mason jars in a Christmas tree isn't very traditional but it is dang cute! 😉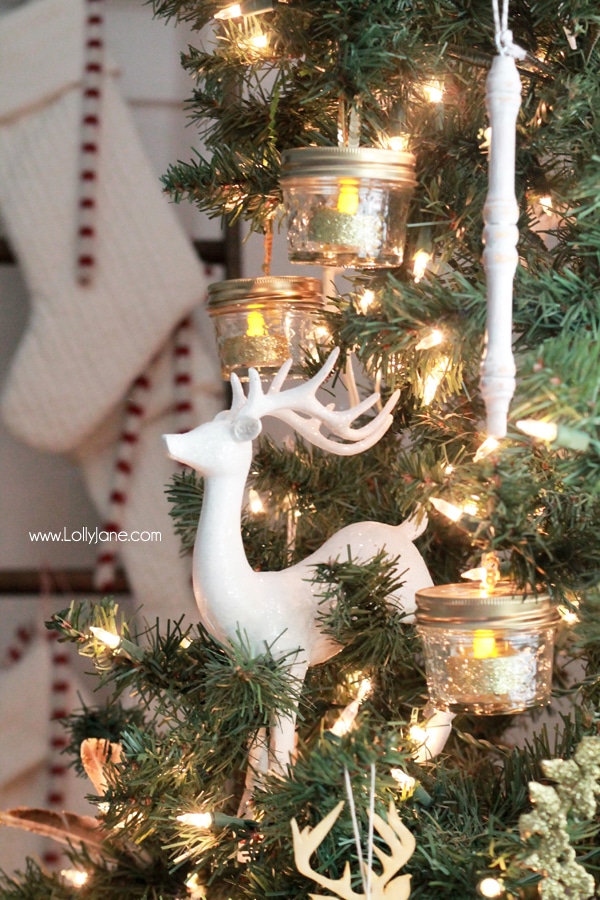 We'll be looking for projects using #MadeFromHere, too! In the meantime, keep up with Ball's 25 Days of Making and Giving!