Glitter acorn Christmas ornaments
We hope you all had a memorable and fun Thanksgiving holiday. We love celebratingTurkey Day but because it was so late in the year this year, and we have a rule not to decorate for Christmas until the day after, we are finally able to bust out the red & green decor! Yay! We're kicking off the OFFICIAL Christmas season with our latest DIY, a pretty glittery acorn ornament: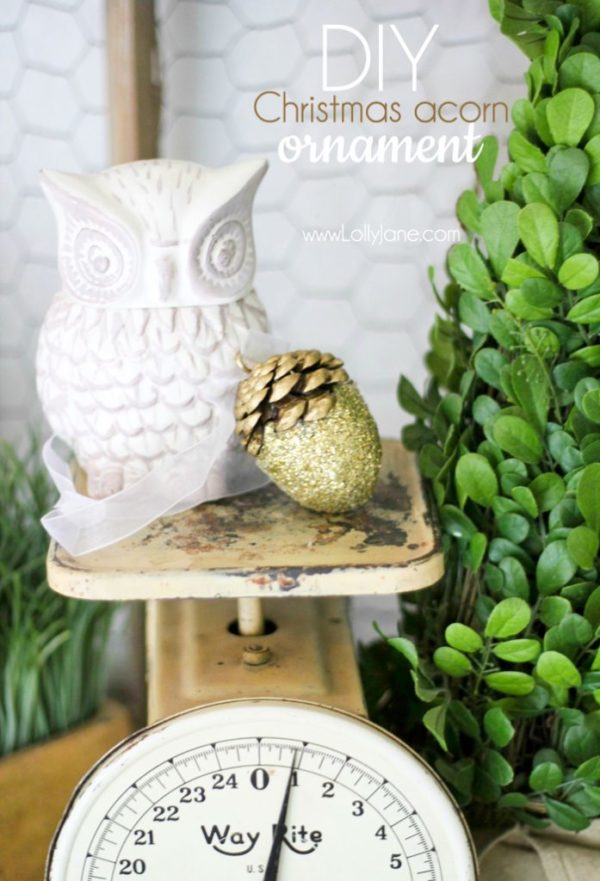 We are members of the FloraCraft Make It Fun team and for this months project, we chose to use the Make It Fun eggs. Paired with pinecones from our parents tree and a little glitter, we created a simple ornament sure to bring some bling to your tree this year! 😉
Making these were a snap but because of dry times, it takes just a bit of time.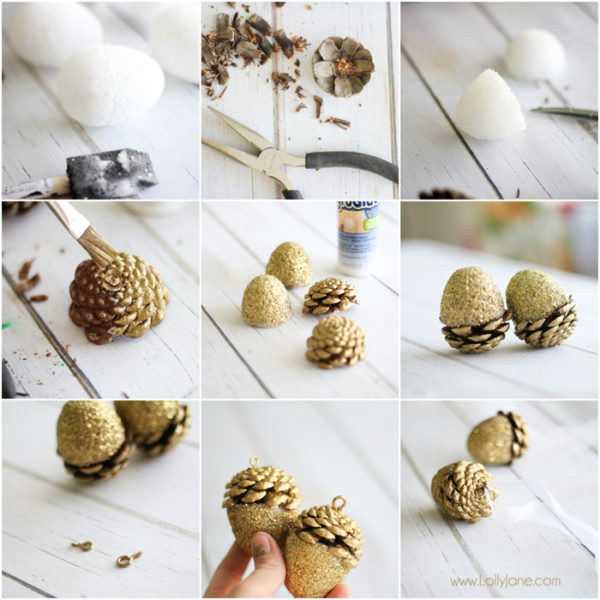 Using mod podge, brush 2-3 coats onto the pointed tip of the Make It Fun egg, (this allows styrofoam to be painted.) Allow to dry according completely.
Using pliers, remove all but the top part of a pinecone until it resembles an acorn top.
Cut the Make It Fun egg in half; keep the pointed end that is coated with the mod podge.
Paint the pinecone with a thin coat of liquid gilding. Paint the Make It Fun egg in a gold glitter paint.
Glue the pinecone + Make It Fun egg together using StyroGlue styrofoam glue adhesive.
Let dry completely.
Using 2 small gold eye hooks, screw into the top of the acorns.
String with ribbon and hang!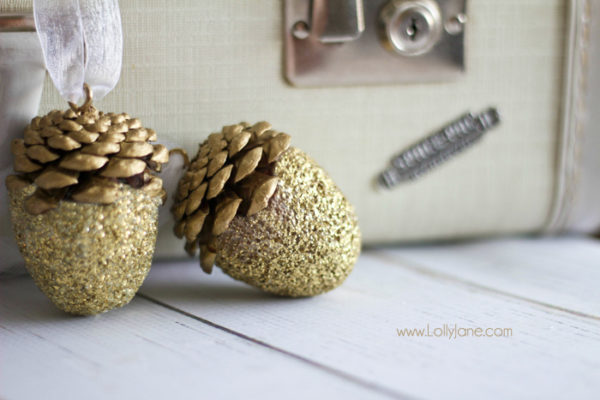 A few tips: Spray the glitter paint with a sealer or the paint takes FOREVER to dry. Also, I would recommend brushing the top of the egg with FloraCraft's Smooth Finish THEN hot glue to the pinecone; if these will be handled by little ones it will be way sturdier. 😉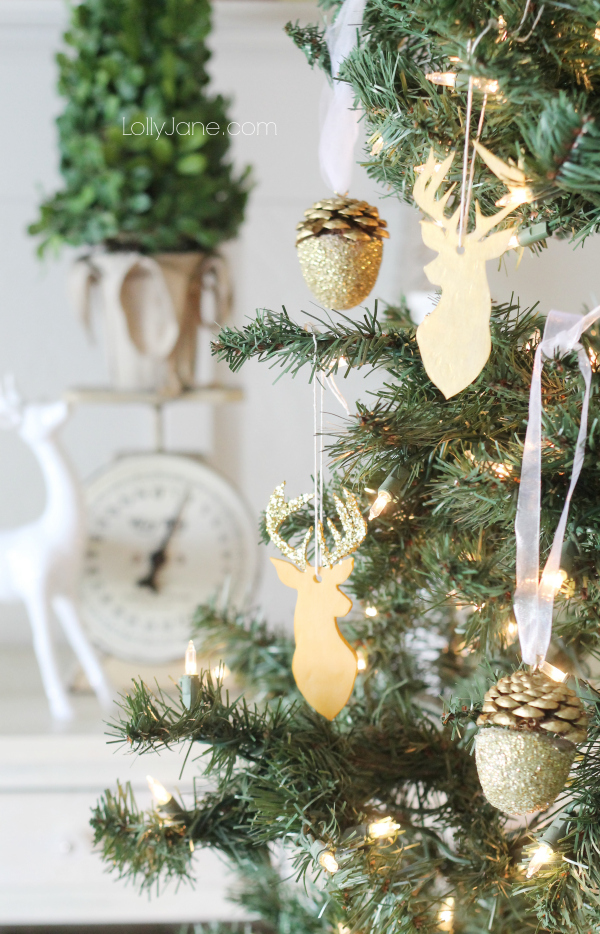 Aren't they cute paired with Kelli's clay deer head ornaments??? Love!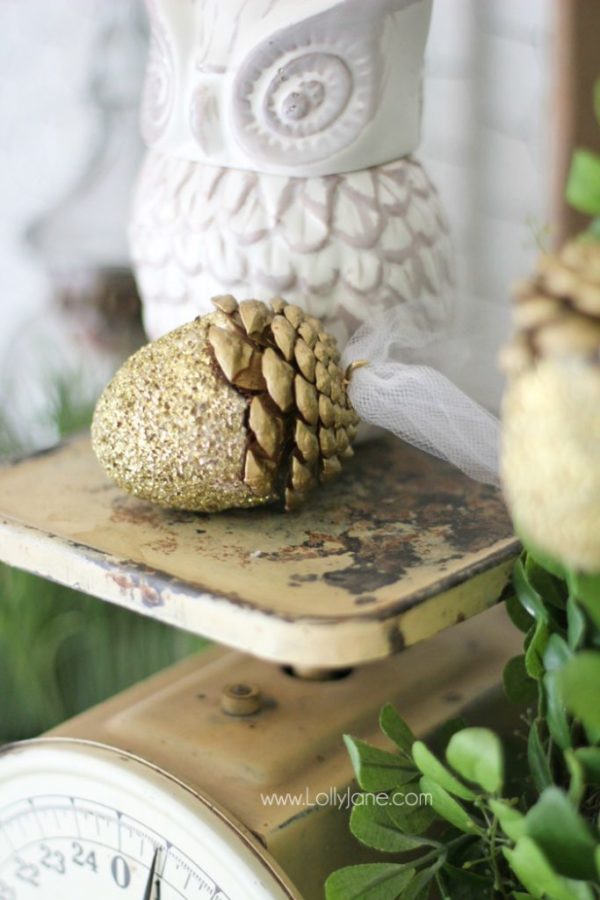 There you have it, a simple Christmas acorn ornament with little effort!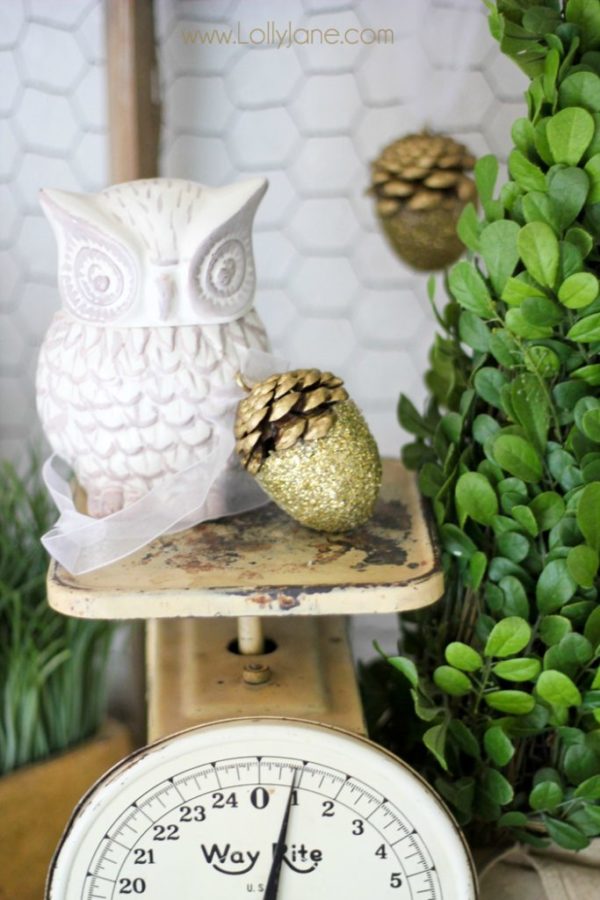 These would also be adorable tied on top of a gift or as a bunch in hurricane lamp or scattered around your Christmas mantle.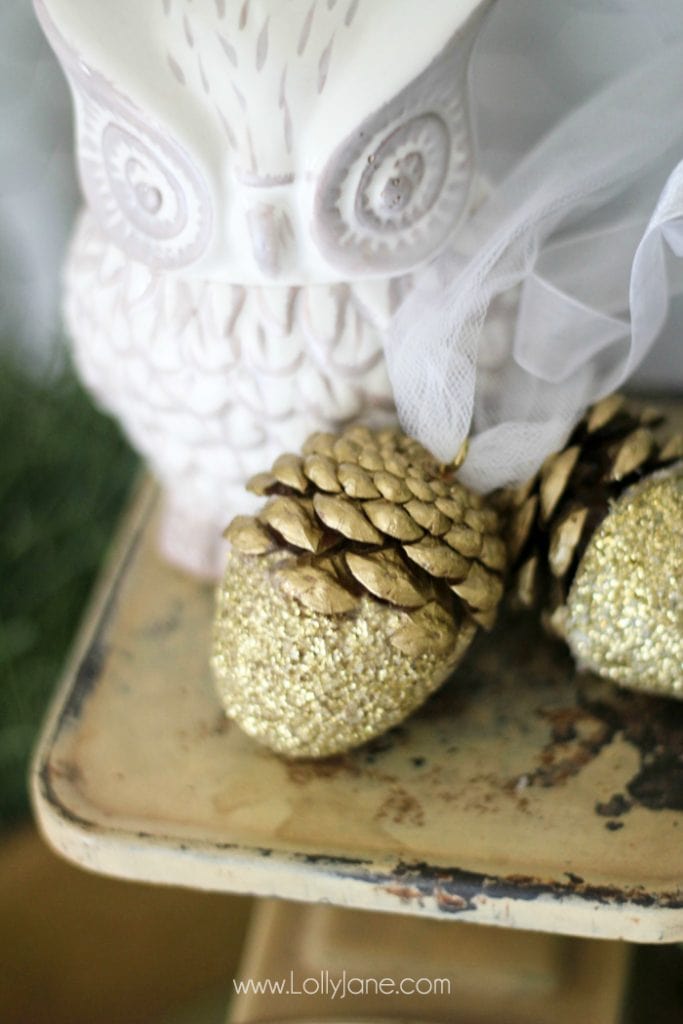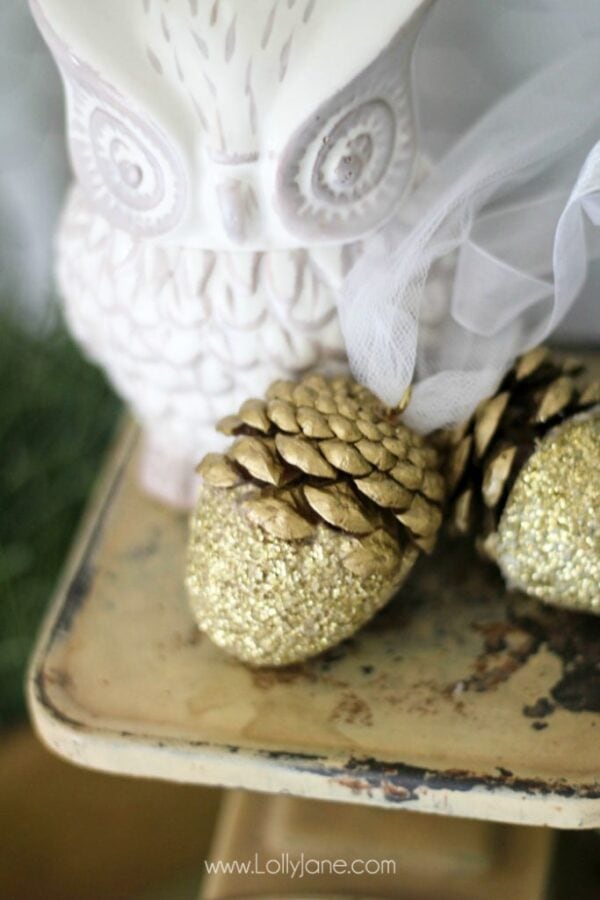 Hope you are all having fun decking your halls for this cheery season! xoxo