Having an instagram account has made us lazy about posting fun stuff on our blog regularly. IG provides instant communication, fast answers, pretty pictures and it's been a great way to build friendships with like minded people across the country. We decided we'll post once or twice a month on our newest designs for sale and also share friends or two along the way. Because as the saying goes: when you buy from big box stores, you're helping the CEO keep his Mercedes but when you support handmade, you're helping a kid get that pair of cleats or in my situation, taking my kids to Disneyland for the first time ever, and our oldest is nearly thirteen! So thanks for following along with our blog, we sure love the connections we've made and cherish every comment. If you hear of a great shop or own your own business, share it in our comments so we and other can see it! 😀
[source]
Here's a peek at our etsy shop right now: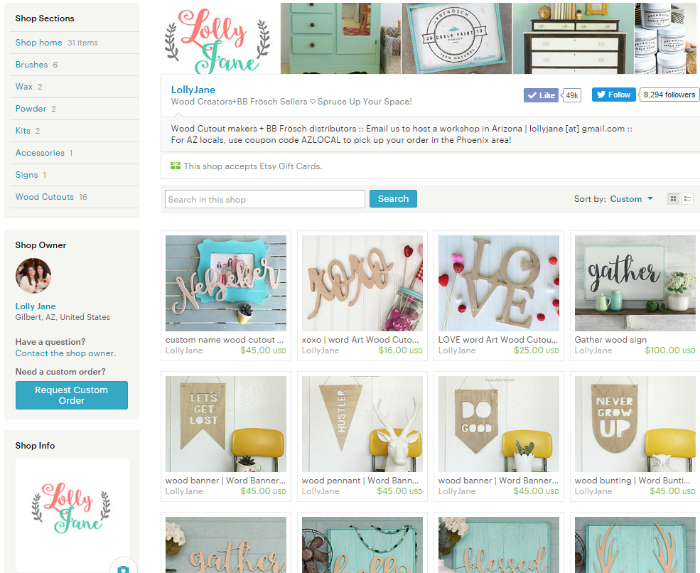 We've been sign makers for nearly a decade. We recently created a gather sign that went crazy. As much as were excited about the success, we immediately have 14 shops (we stopped counting after that) duplicating and selling our exact sign. Imitation is the great form of flattery but it stinks when it's money out of our pocket. So, we un-listed it for a few months during the holiday break and to let me skin thicken. We re-listed it last week so go grab it if you missed out last time (: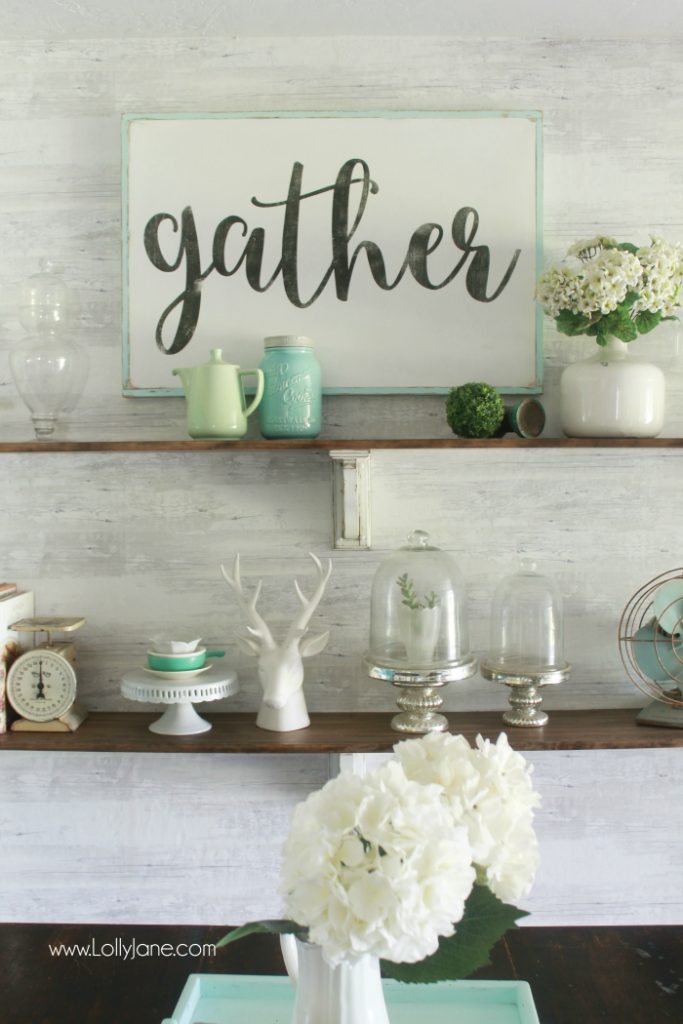 Want to make your own? We did share a gather sign tutorial because we both are a diy, tutorial based site and sign sellers. We want to help those who'd love to make it on their own do just that without having to spend the money on it…but it opens the door to those who somehow feel it's okay to re-create it and sell. For those who want to directly purchase it, we hope you'll do so from us (: That was the first sign to re-open our shop. We've recently opened up Lolly Letters, a branch from our signs. Lolly Letters is a seperate IG account which houses our new line of wood cut outs. We design phrases and lettering then turn into 3D high quality, birch lettering and home decor. Some of our favorites are our new custom names: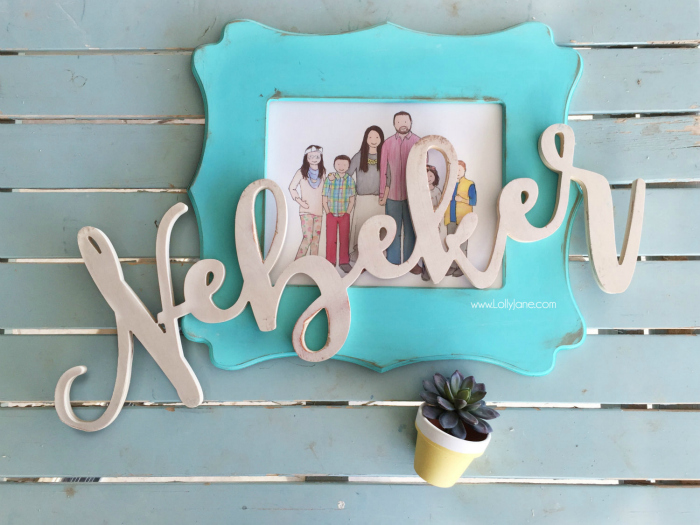 and sixteen wood banner cutout, wood bunting decor and wood pennant designs.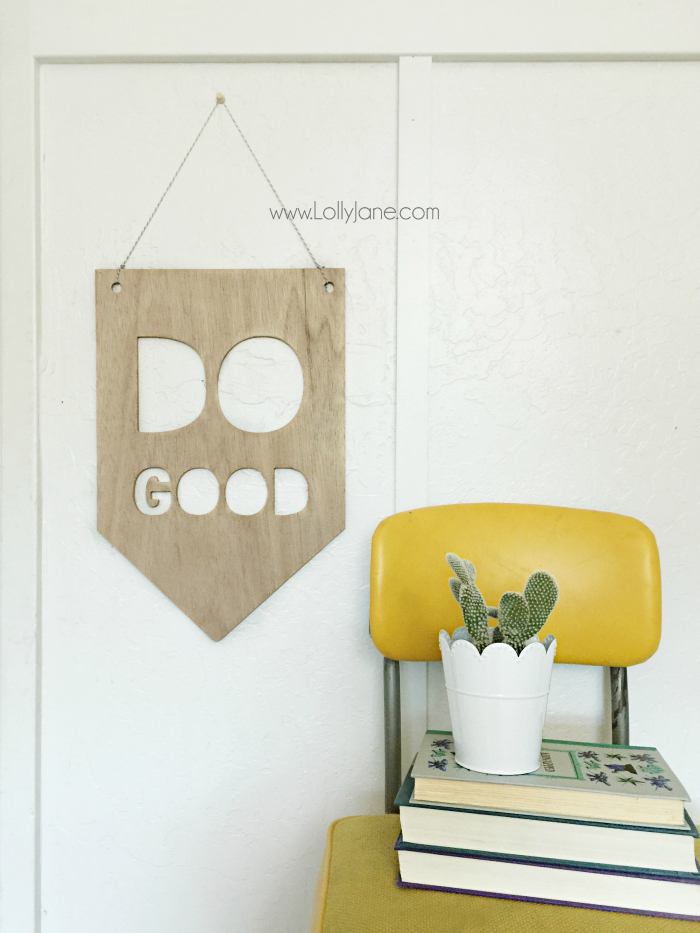 We did a little Valentine's Day decor swap with Olive Wood Designs. Keep up with Olive Wood Designs on Instagram because she does mass etsy sales, that's your best bet nabbing a heart! We also paired it with our cursive love cutout.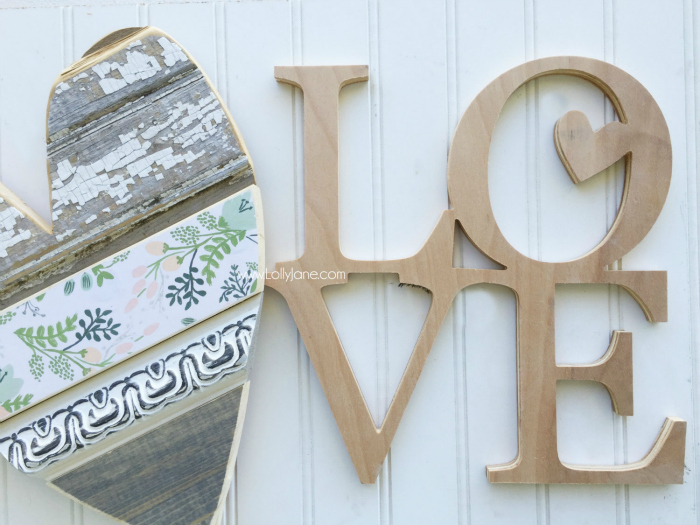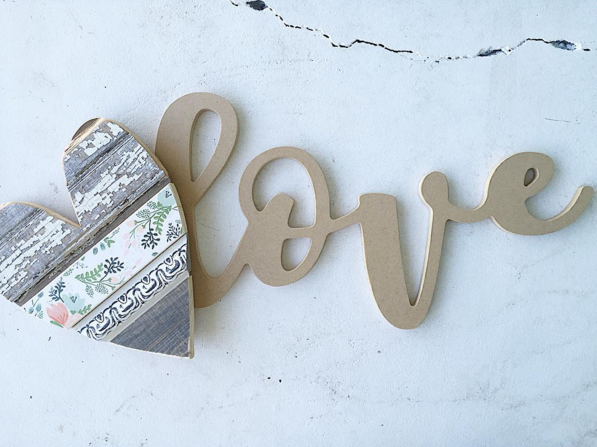 We met and fell in love with Salty Bison owner Devenie's personality and signs last year at Queen Bee Market. We shared Salty's sign in our family pictures,
but borrowed her frame to share our new LOVE wood cutout which is for sale. A perfect pair!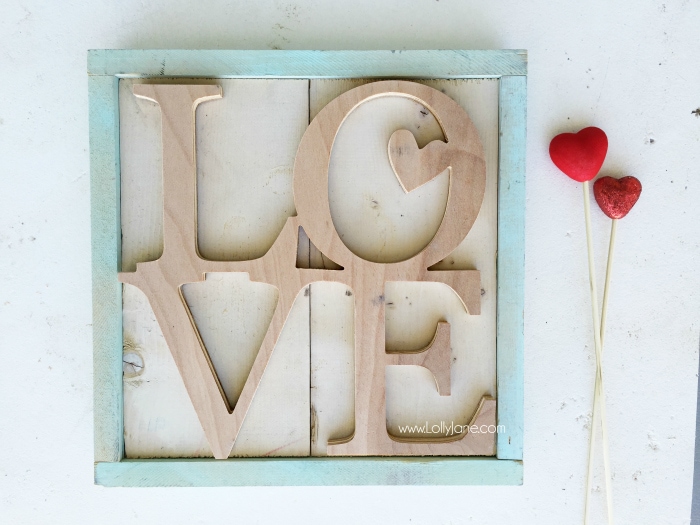 Our sweet friend Katie from Just Add Sunshine Inc used our hello cutout to make a sign, super cute huh! Favorite her etsy for flash sales, her goods go fast!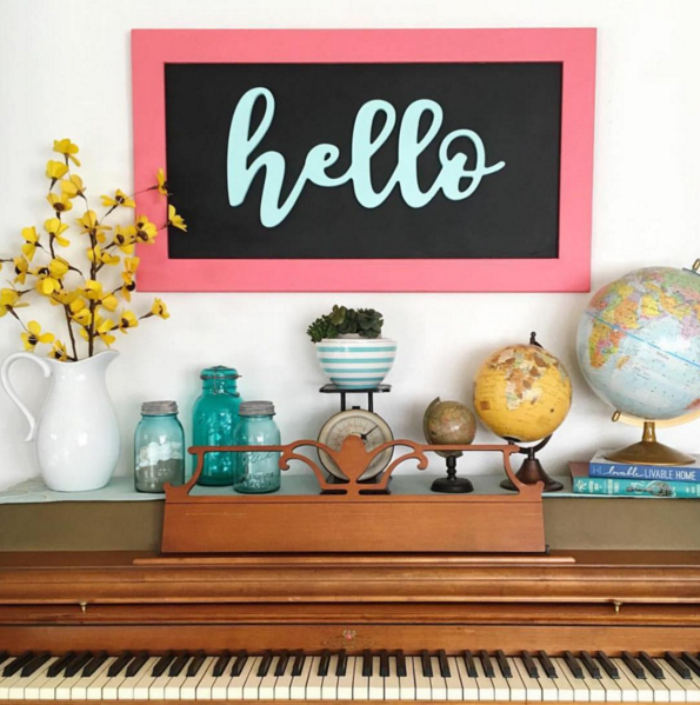 Speaking of Queen Bee Market earlier, the lovely Peabody and Sassafras sisters painted our blessed wood cutout a darling shade of blue and staged it on their popular target! Shop their etsy to nab your own!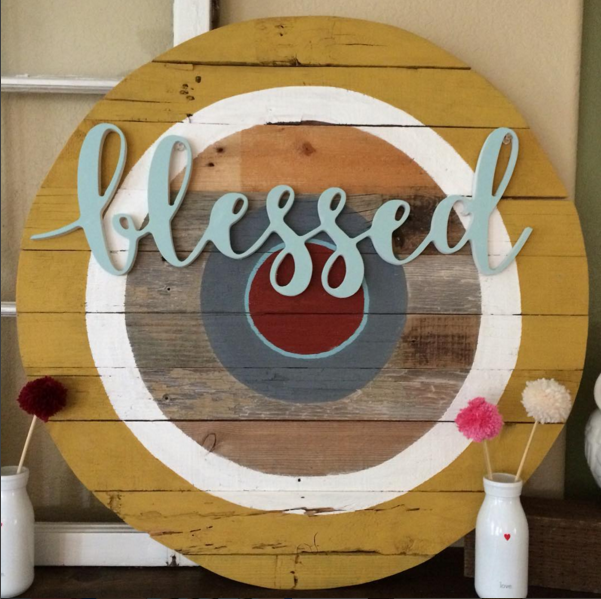 Any other shops we should take a peek at?