crock pot bbq pulled pork
I'm not the best cook in town which is why I love my crock pot! I can throw a few ingredients in after the kiddos go to school and it'll be ready by the time they get home. All I need to do is prepare a few side dishes and we're in business! Today we're sharing our go-to crock pot bbq pulled pork recipe, a perfect addition to your Game Day buffet. We've been using this recipe for years and my kids always go back for more. You can also substitute the meat for chicken which is super tasty too! Simply let this recipe cook on high in the morning to enjoy on it during the game. It makes a big ol' serving for a crowd and you can easily double it. Using just 3 ingredients for the pulled pork, you can add your favorite bbq sauce for additional flavor. And if you score any Big Game Stains, we've got you covered with America's newest laundry detergent that outcleans its top competitor. So enjoy Sunday's Game Day with our easy crock pot bbq pulled pork…then easily wash your clothes with Persil® ProClean™ the next day with no stress about stains.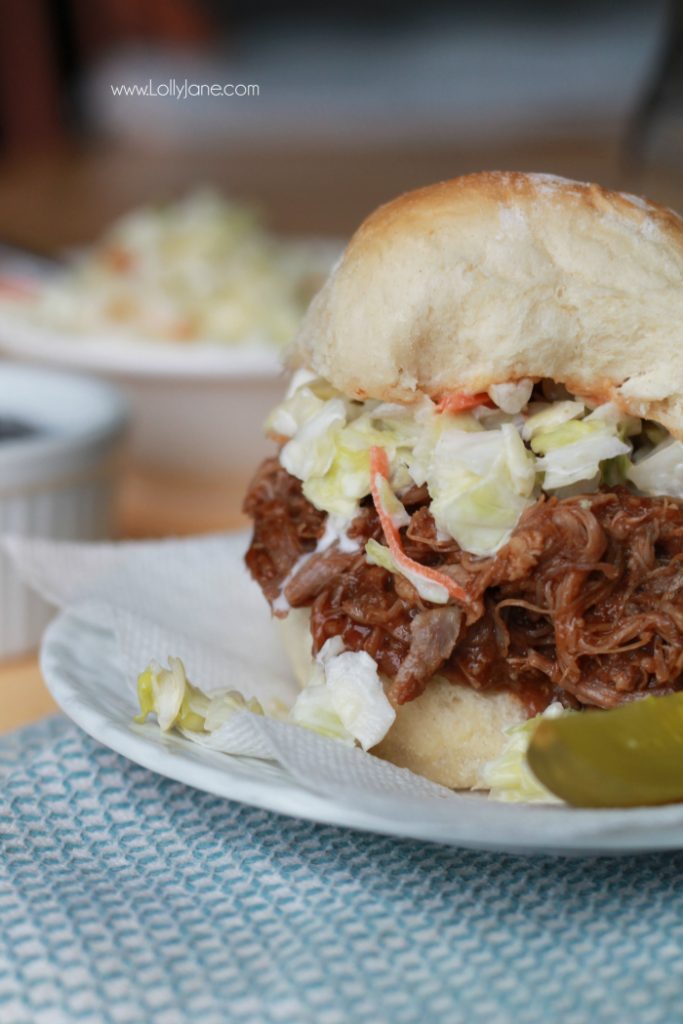 This is a fast recipe to prepare and SO full of flavor! Your family will love it! Winning pulled pork recipe!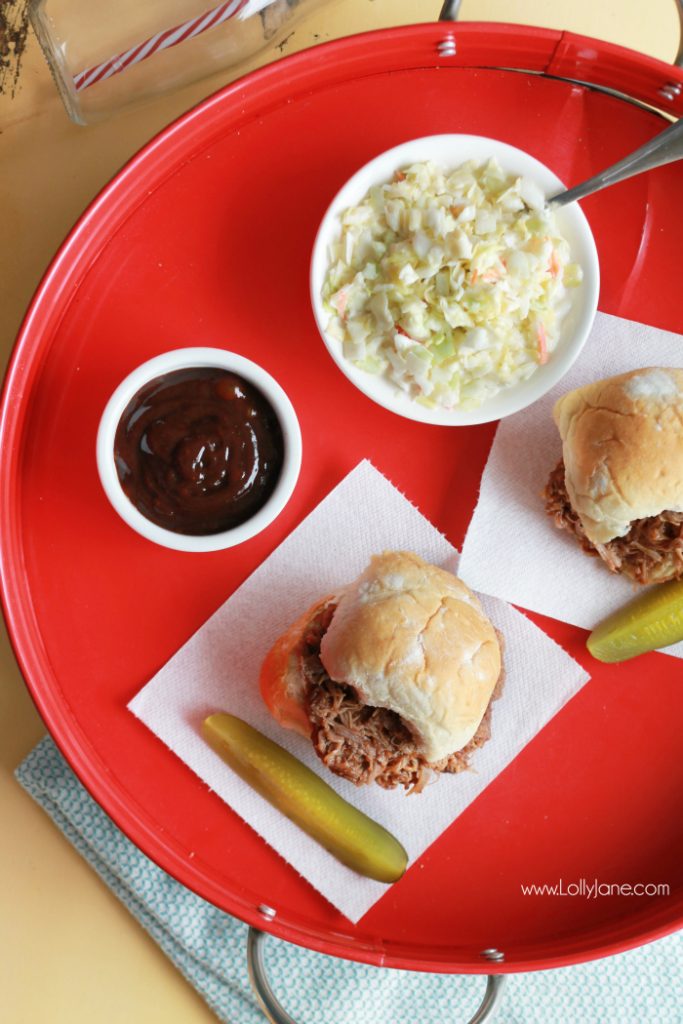 Ingredients:
3 lbs pork shoulder or pork butt
garlic salt
16-32 oz chicken broth
1 bottle (28 oz) BBQ sauce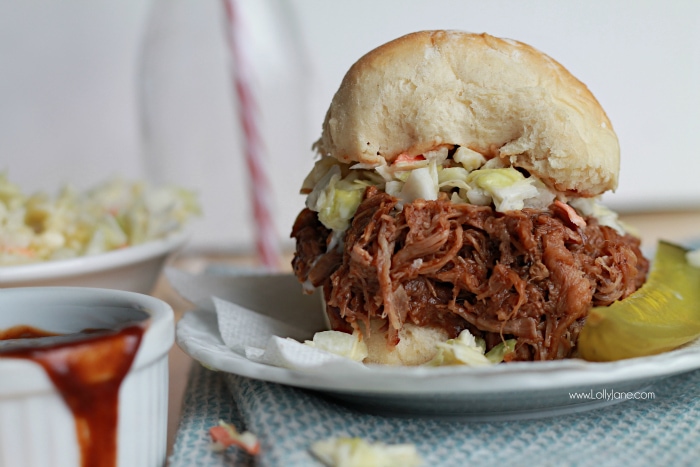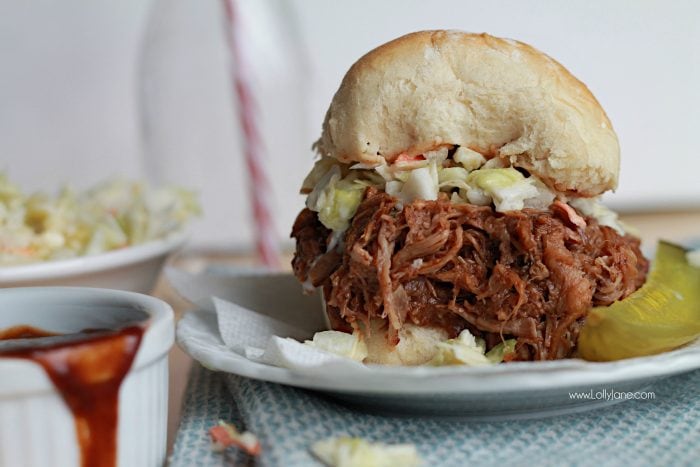 Directions:
Season the pork chops with garlic salt, place in crock pot.
Pour chicken broth into the crock pot.
Cook on high for 6 hours.
Shred meat with two forks, it will be very tender.
Drain meat and put back in crock pot.
Pour BBQ sauce onto the meat. (*optional, see below.)
Keep the crock pot on warm until you are ready to eat.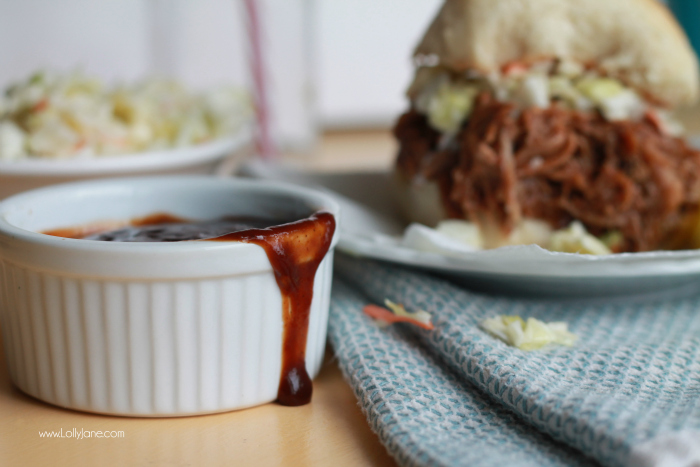 Instead of adding your sauce into the crock pot, my husband prefers to add bbq individually to his meat. This is a great way to recycle any leftover pulled pork into chili verde the next day (recipe coming, so good).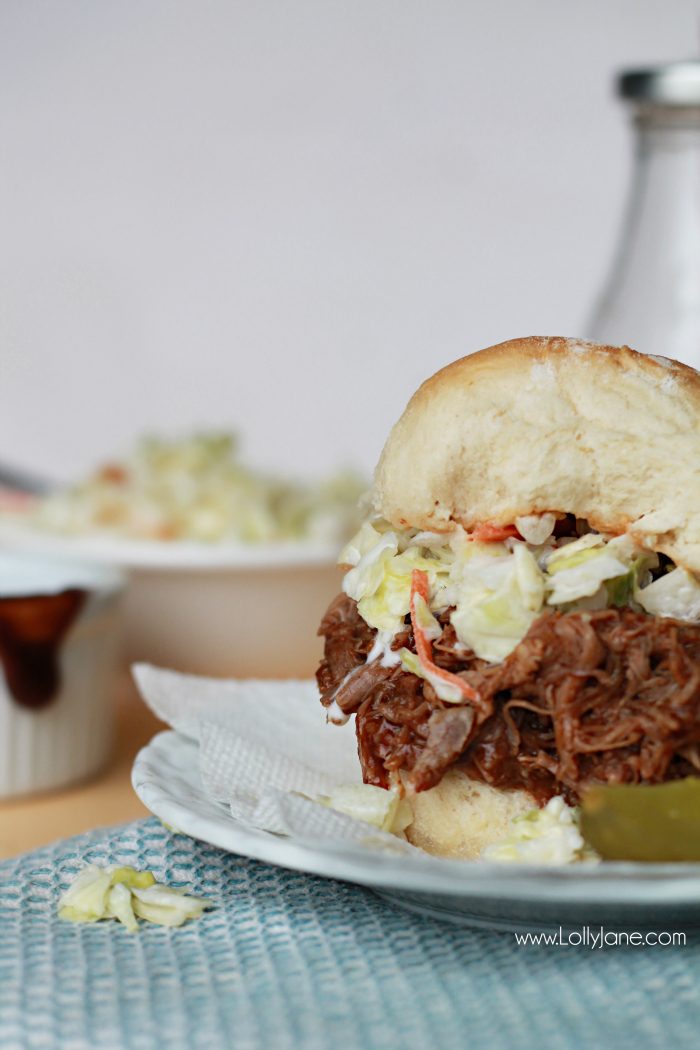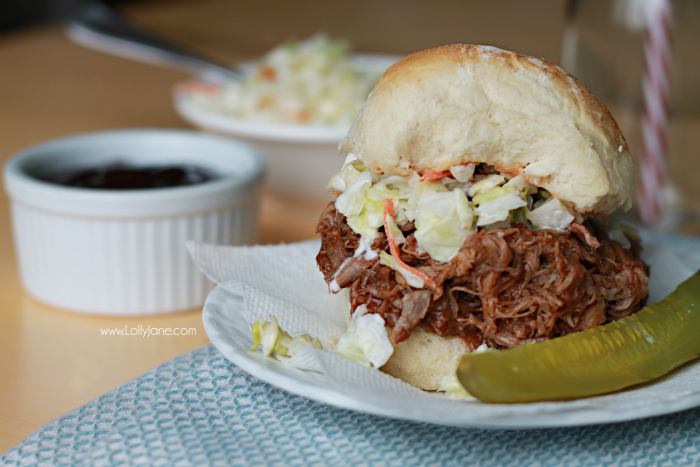 And when your linens, clothes, tablecloth or most likely, your children's shirts get stained with your favorite barbecue sauce, let Persil® ProClean™ go to work to get your goods sparkly clean! And woah, the smell…yes please! It smells heavenly.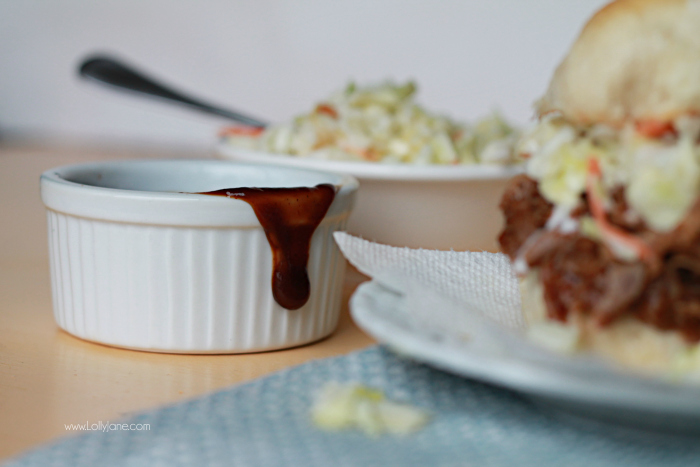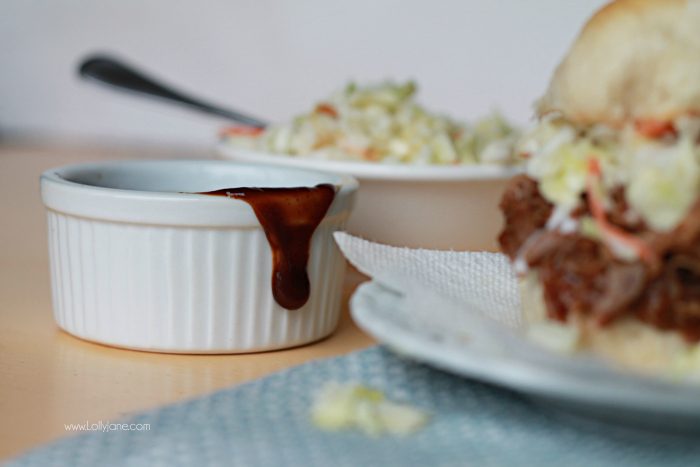 Visit Persil® on Facebook to keep up with their latest like their coupon offers! You know why I immediately liked this company?
Go scroll their feed…you'll see dozens upon dozens of customers singing their praises. WhilePersil® ProClean™ is new to the US, they have nearly a million facebook fans! That was enough for me to trust them, I trust fellow launders since I'm the laundry leader in my home. Big thanks to the Persil® brand for providing us with a sample of Persil® ProClean™ 2in1 laundry detergent in exchange for a product review. All opinions of course, are own own. Honestly? Two thumbs up!