We've partnered with Porch, our fav home network, to bring you a fun Spiralizer recipe from our fav KitchenAid® Stand Mixer. Have you heard of the new KitchenAid® Spiralizer Attachment? It's pretty stinkin amazing, actually. My kids are in their second week of school and every morning I hear the mixer spiralizing their apples for lunch…heaven forbid their apples have the skins on them, lol! We wanted to try a recipe we've had our eye on for awhile and love how our Spiralized Turkey Sweet Potato Enchilada Casserole turned out. My sis was a doubter but my kids seriously loved every bite, you must try this for dinner!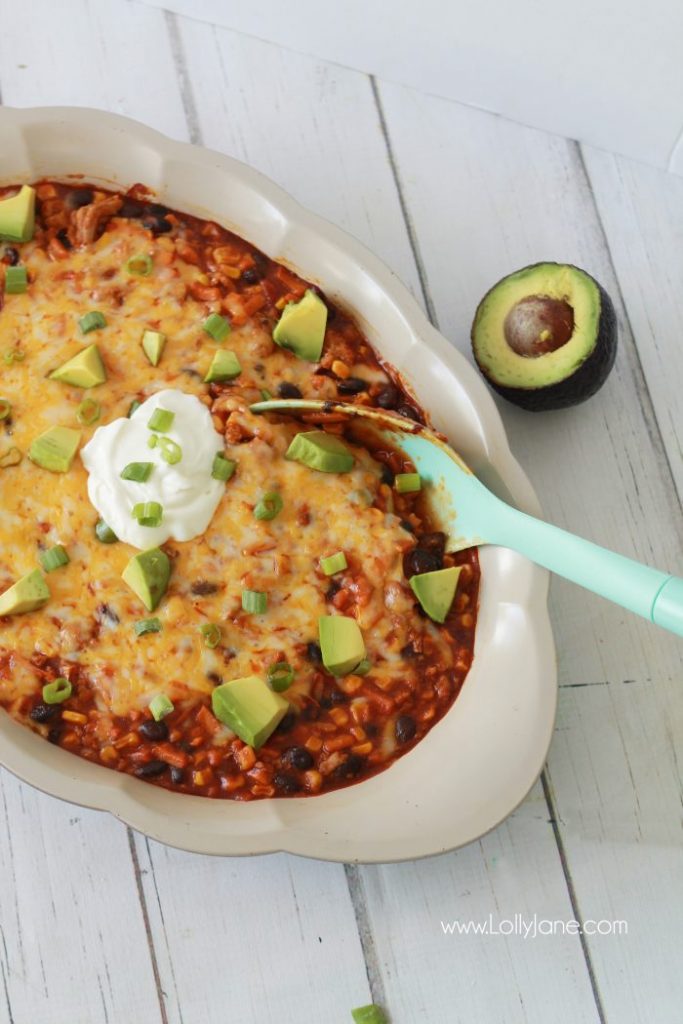 Ingredients:
1 lb ground turkey
1 can black beans (15oz)
1 can corn (15 oz)
1 can red enchilada sauce (28 oz)
2 large sweet potatoes, spiralized
1 cup shredded colby jack cheese
optional: avocado, sour cream, chopped green onion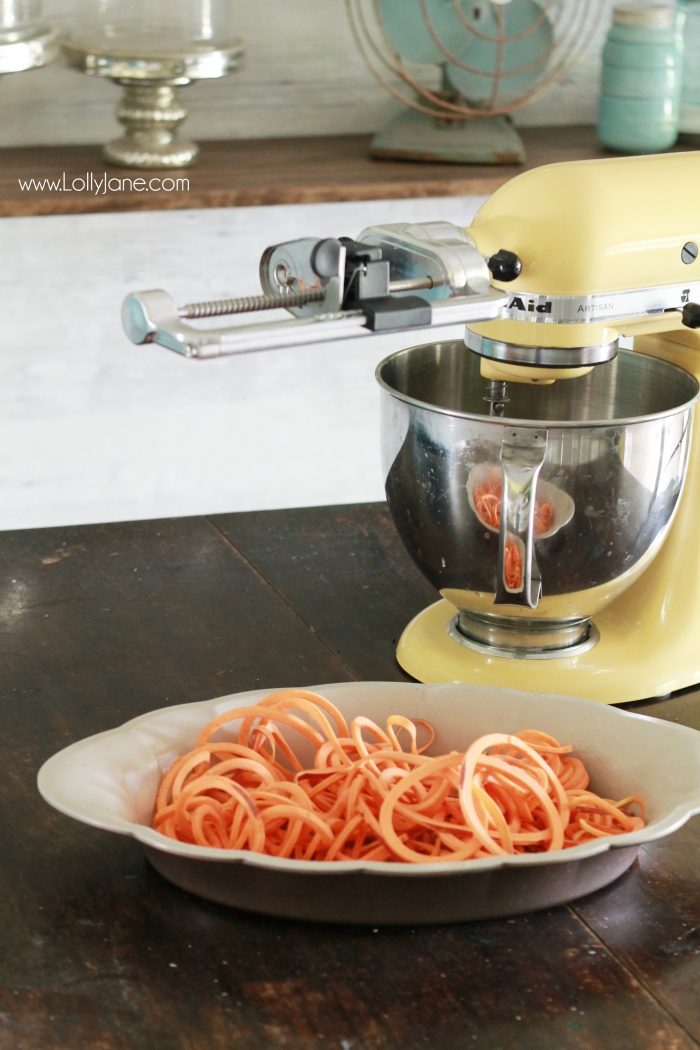 Directions:
Preheat the oven to 400 degrees F.
Cook ground turkey until brown and no pink is showing.
Add beans, corn and enchilada sauce into the drained turkey skillet directly to save on washing a dish, stir to combine.
Spiralize your sweet potatoes after washing the outside.
Spray a 9 x 13 inch casserole dish with cooking spray, add sweet potatoes. Pour the turkey chicken mixture over the sweet potatoes and top with shredded cheese.
Cover tightly with aluminum foil.
Bake for 50 minutes or until the cheese is bubbly and the sweet potatoes are cooked thoroughly. Remove the aluminum foil for the last 10 minutes of cooking.
Allow the casserole to rest a few minutes before serving.
Top with sour cream, avocado, green onions, etc.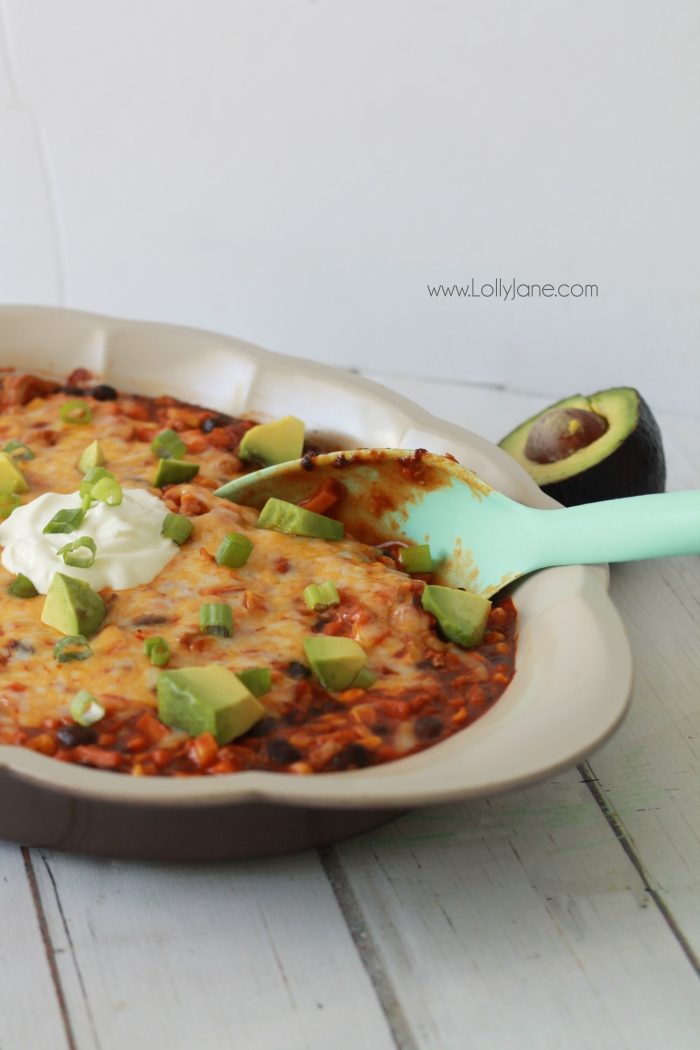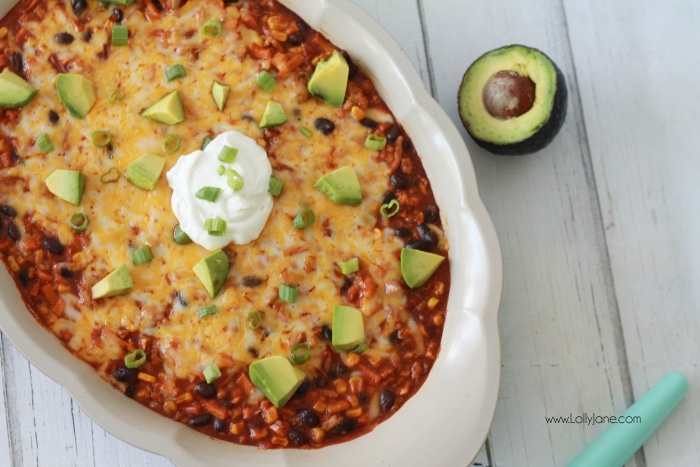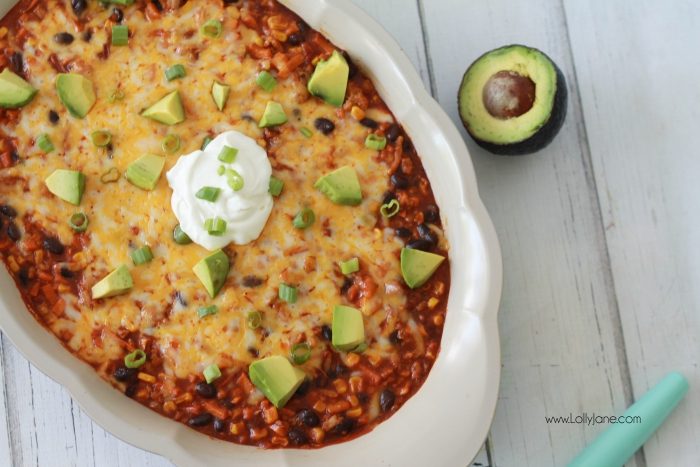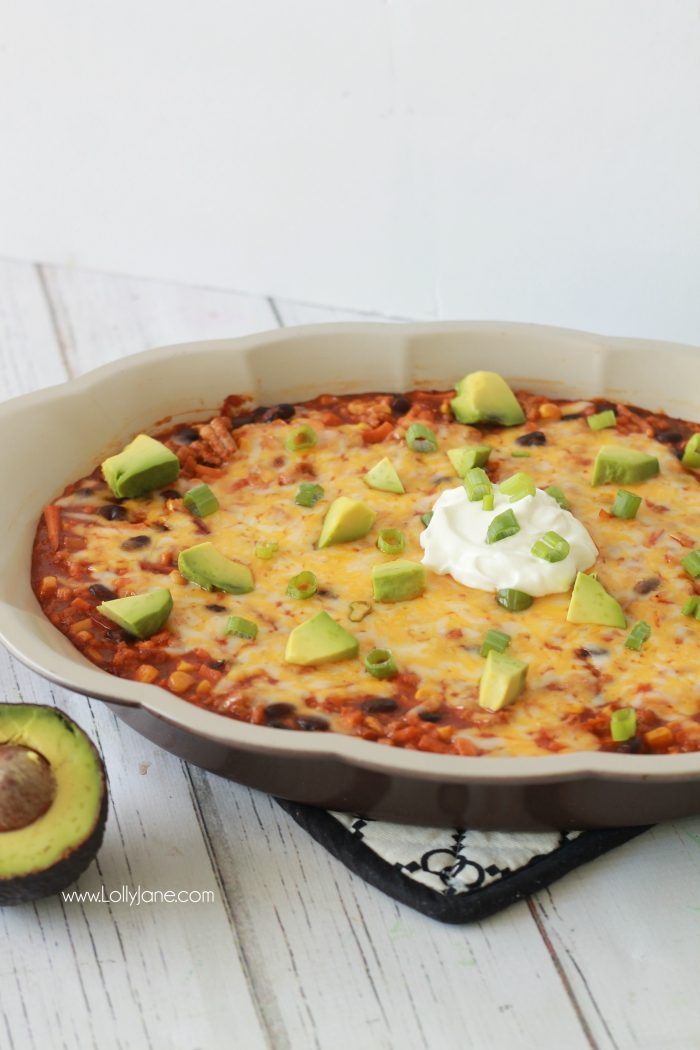 + + + Guess what? + + +
Porch and KitchenAid® have partnered up to give away a KitchenAid® Stand Mixer + Spiralizer!
Enter now on the #SpiralizeaClassic contest page for a change to get your hands on a KitchenAid® Stand Mixer and Spiralizer Attachment.
Psst… the more friends you refer the better your chances of winning! Start sharing: #SpiralizeaClassic
Contest dates: August 18-30, winner is announced on the 31st.