dead and breakfast inn hanging sign
What girl doesn't love the feeling of accomplishment after making your own crafts and seeing them displayed? Well, remember the cute Harvest wood signs we shared last week? Here's our spin on it, our "Dead and Breakfast Inn" hanging sign… the perfect way to greet our guests this spooky season! And I love that it was as easy as pumpkin pie to make!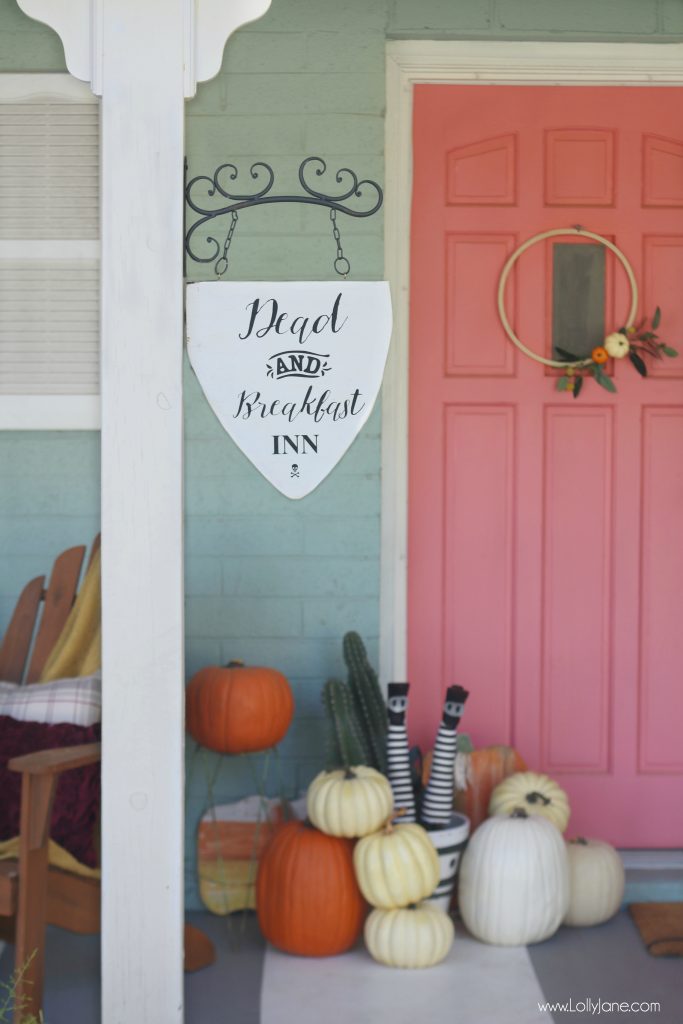 This would be just as cute as a yard sign (see inspo pic below) if you put a stake in it instead. Click HERE for the tutorial to the Harvest Yard Sign!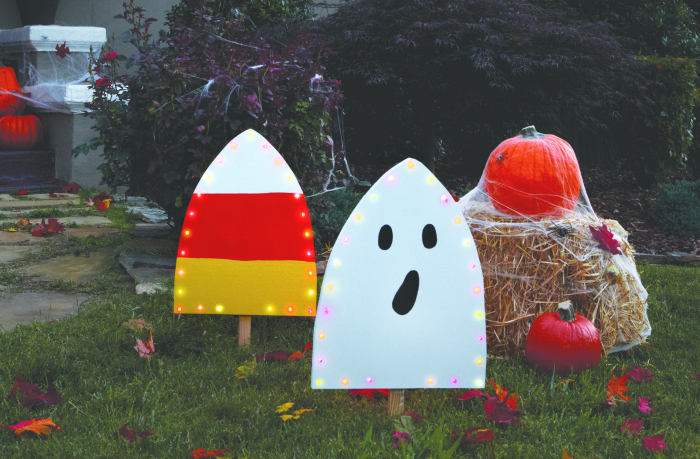 We used basic tools to make this and cut the shape from our jigsaw.
After sanding the rough edges, we painted it white and added a stencil made from our vinyl cutter. If you want our cut file, just leave a comment with your email address and we'll send it to you, (free for personal use only.)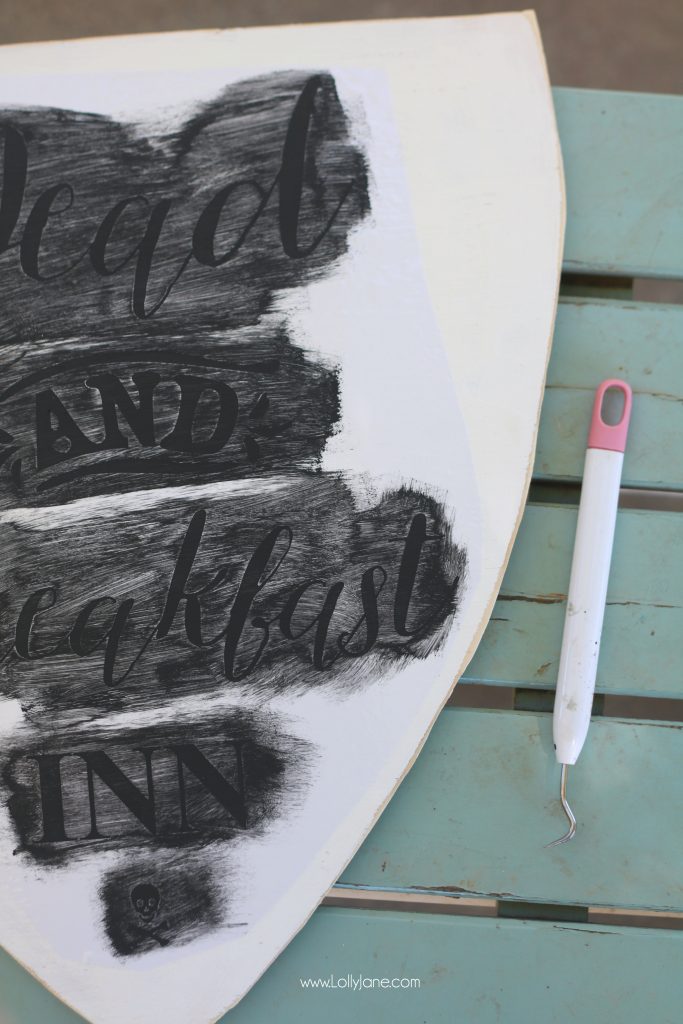 I had this metal scroll hanger in my decor stash but you can build one from wood or buy one, so cute to hang this cutie from!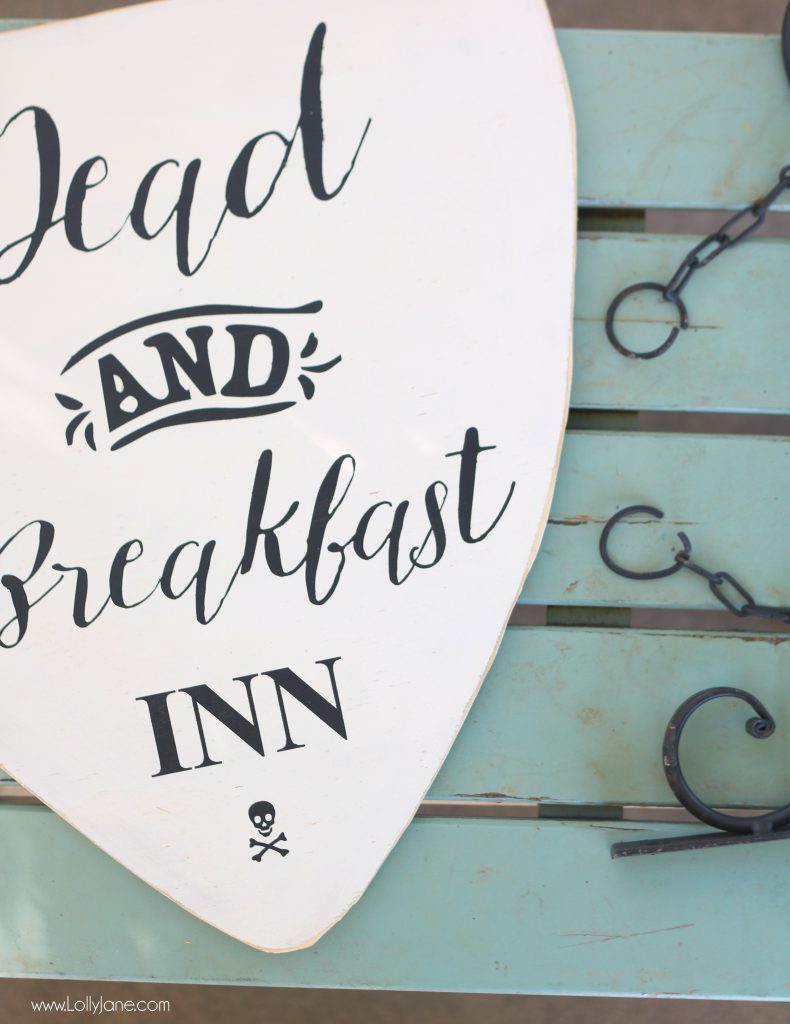 I added some eye hooks to the top (I pre-drilled holes so it wouldn't split the wood) and now it's ready to hang!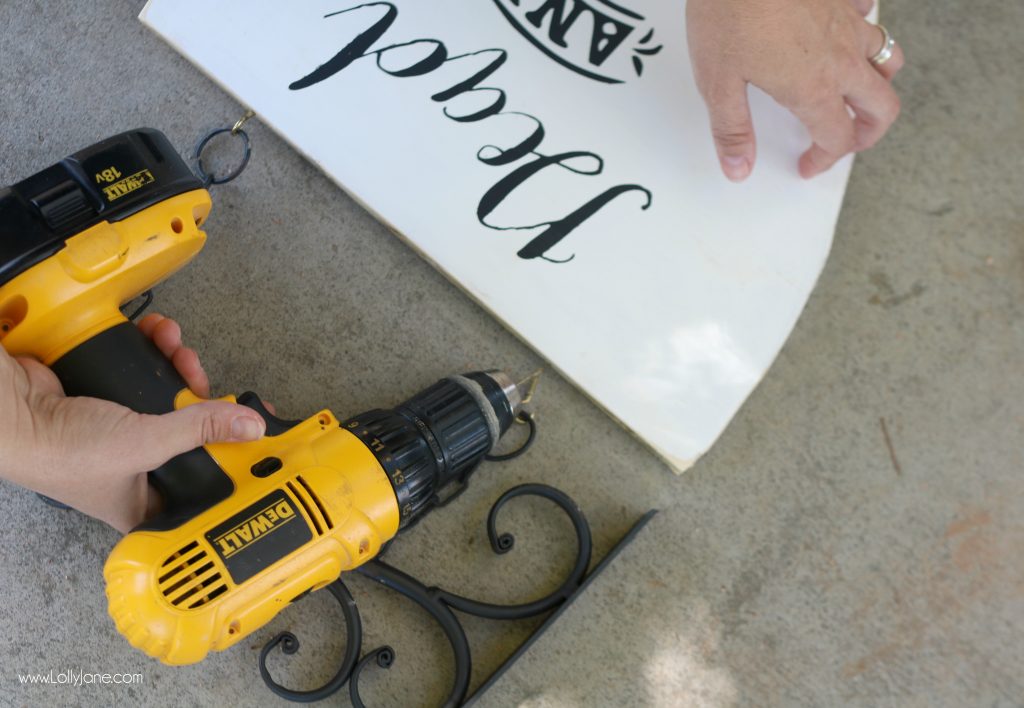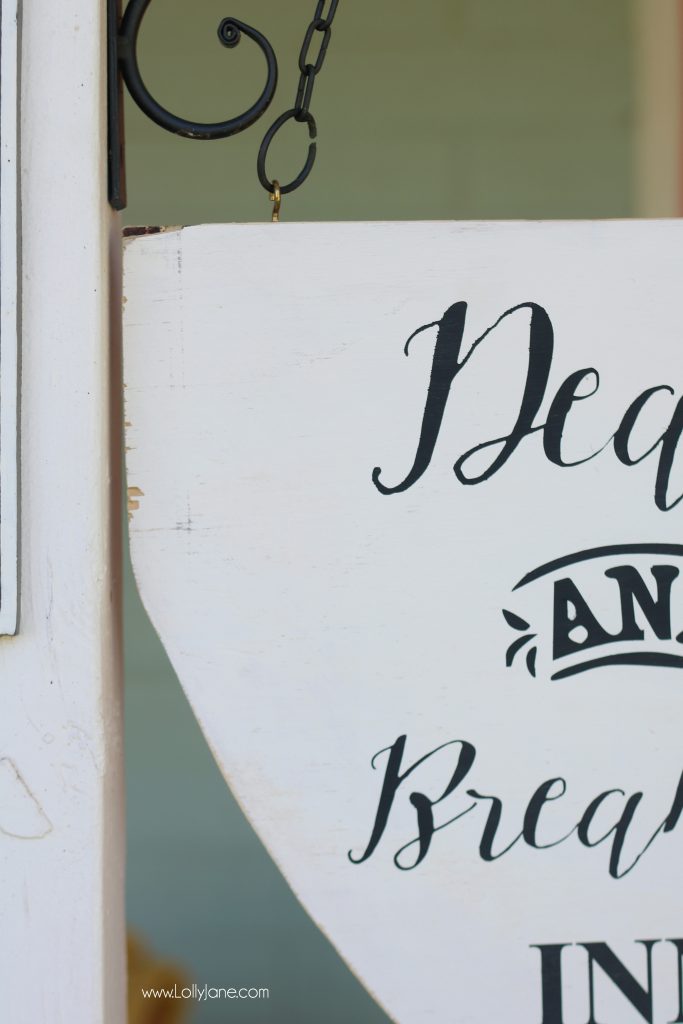 Such an easy project but makes a big statement on my porch welcoming Halloween!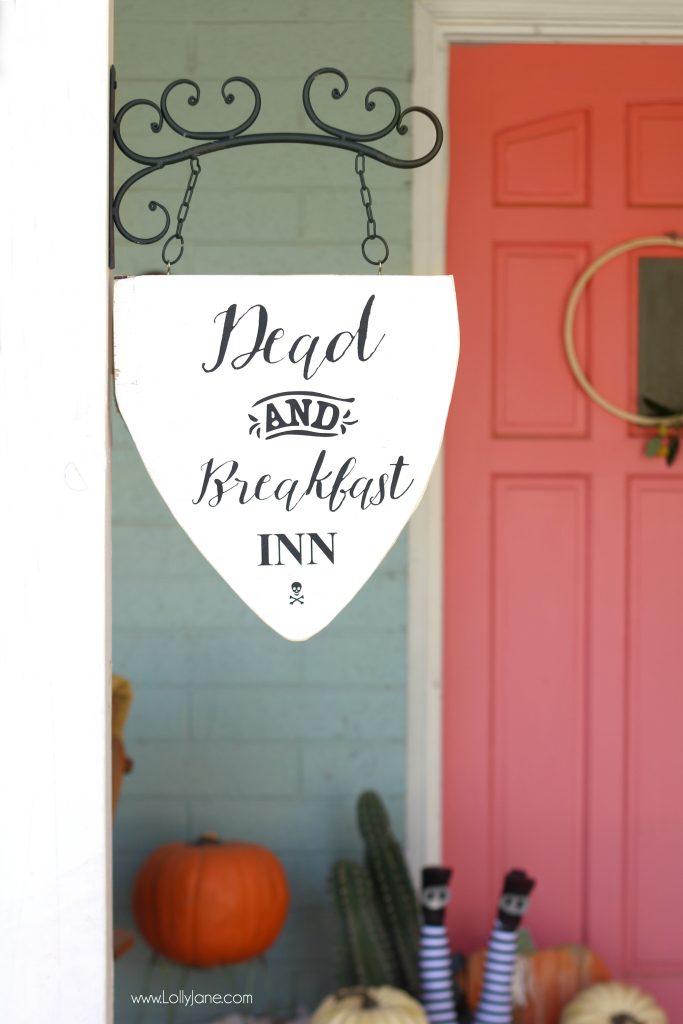 If you're free this Thursday, grab a girlfriend or two and head to Home Depot to make your own! You can always come home with your cut shape and follow our tutorial to finish it off. 😉 PLEASE PIN so your pals can make this too!

Want to see even more ideas with how to decorate for autumn outdoors? Check out these creative projects!