Christmas Tradition ideas
I love traditions. Not only do they give my kids something to look forward to but it keeps me organized, basically it's our checklist! I thought I would share mine with you since this is Christmas week, I would love to hear what you do as well!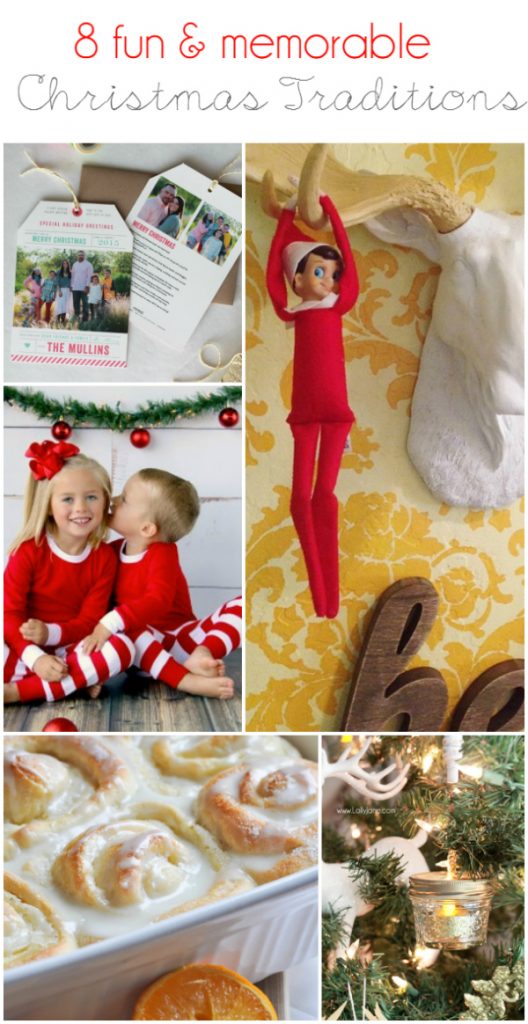 Christmas Cards: We always take family pictures before Thanksgiving and send out our Christmas cards the first week of Christmas and we simply ADORE these luggage tag Christmas cards from Minted!. It's a great time to update the kids yearly pictures (we don't buy school pictures, they're too un-natural for my liking) and document how much they've grown year to year. If I have extra energy, I'll include a quick update letter but it's been a few years that I've added that. Check out our 5 easy tips for taking fall family pictures too.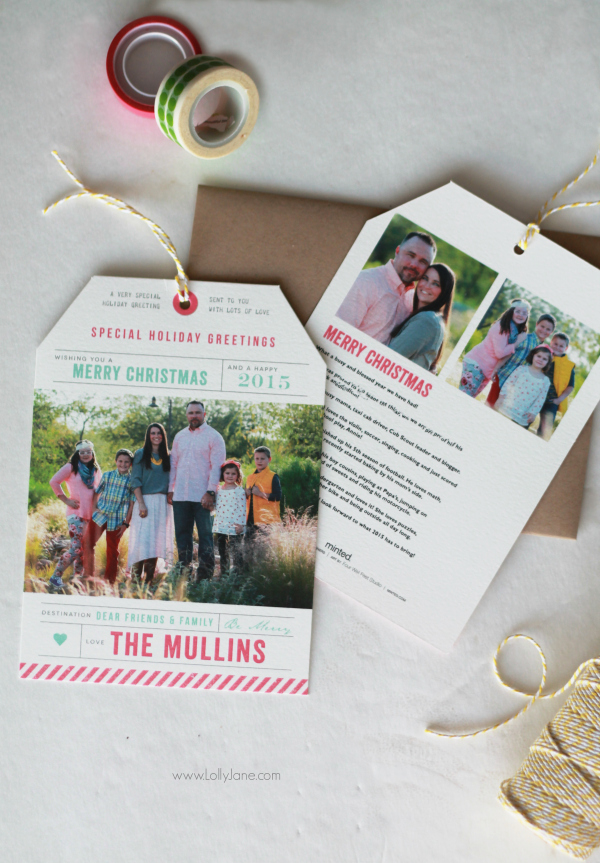 Trimming the Tree: We put up our tree the weekend of Thanksgiving. We are huge homemade ornament fans, I dislike themed trees, personally, so I encourage my kids to add their school projects to the tree during the holidays. When I look back as a grandma, I know I'll cherish my 5 year old's play dough ornament over a pretty store bought one.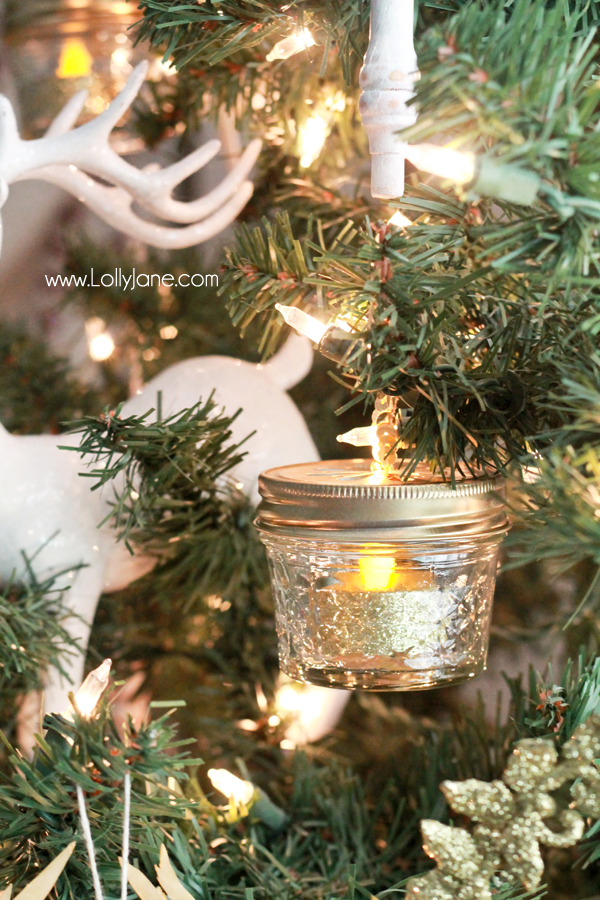 New Ornament: That being said, I like to buy 1 store bought ornament a year that represents what happened that year. Since we visit Utah every other year, sometimes I'll buy a snowflake if we had a good storm or one year we bought a fisherman because we went fishing in Yellowstone.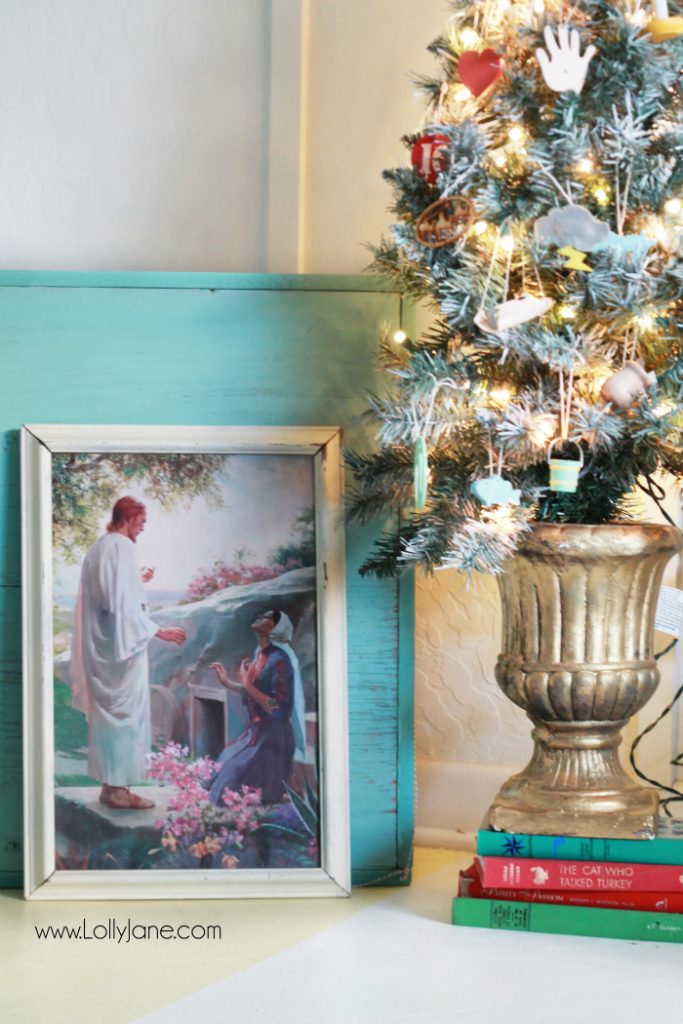 25 Days of Christ: We love this tradition to focus on the Savior. Read all the details here, we add an ornament daily after reading a short devotional. My kids favorite tradition of all.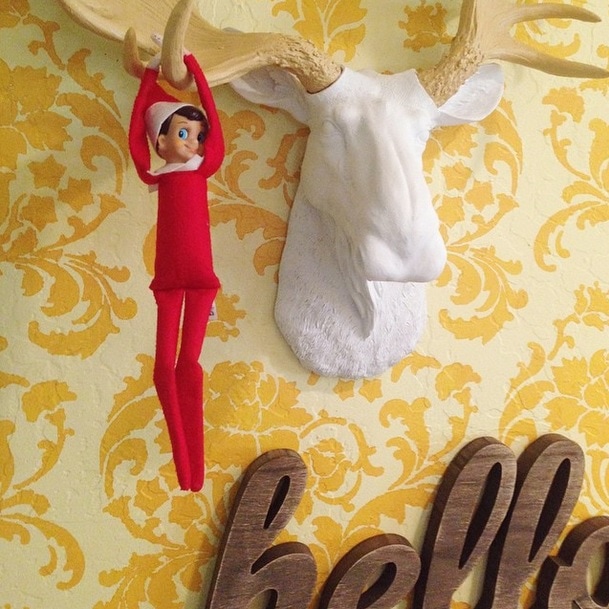 Elf on the Shelf: I know there are a lot of haters out there but we love our little elf on the shelf, Bipsy. He doesn't make messes but instead brings a pair of slippers to welcome himself the first day then pops up in fun places throughout the month. His message is simple: be kind to each other for the Big Guy upstairs is watching. We relate a lot to Christ vs Santa but basically, the Spirit of Christmas is our main message to our youngins.
Secret Santa: We do a Secret Santa in 4 groups: my kids exchange with cousins (on both sides) so that's two groups, they simply buy a $5 or under gift and put it under Grammy's tree. On Christmas, they guess who had them. For our little family of 6, my kids exchange each other for Secret Service Santa. We don't buy gifts but instead, do a daily kind deed for each other. I look back on this fondly as we had 9 kids in our family and money was tight. I always appreciated my bed getting made for me or watching one of my sibs appreciate not having to take out the trash on their day.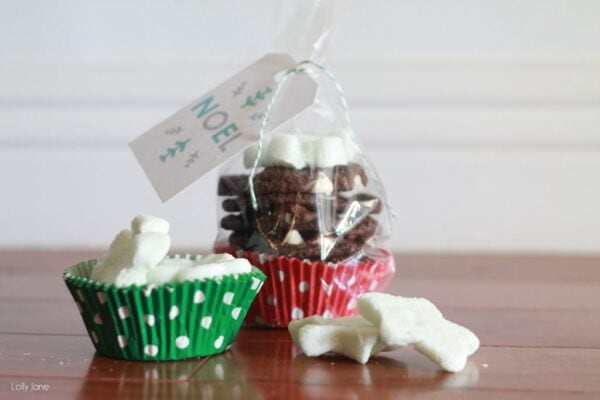 Neighbor Gifts: We love to take a baked good to neighbors with a Christmas card, just a little something extra to tell them we're thinking about them and appreciate them. We do a different goodie every year but I love certain neighbors that only make their dessert once a year, it makes it extra special to receive it. We appreciate the extra time put into it versus a store bought treat.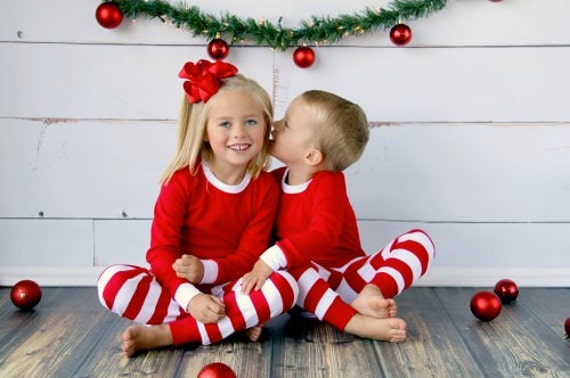 A new book + jammies on Christmas Eve: This was my hubby's tradition that we adopted when we had kids. We get a new book from my mother-in-law and matching jammies. We'll read the new book and then read Luke 2. Such a great way to welcome Christmas into our home.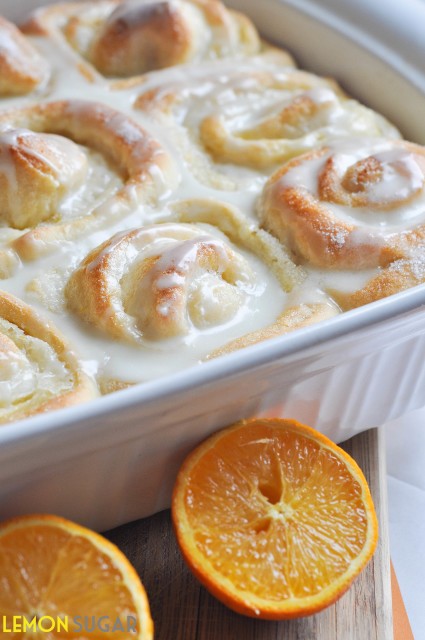 Orange Rolls: We always have an amazing egg bake and fresh orange rolls Christmas morning. It's a great combo we look forward to just once a year. My mother-in-law has the best recipe for her egg casserole, I haven't shared it online and don't think I ever will. Check out 7 more traditions to start plus more Christmas ideas like our Santa wreath,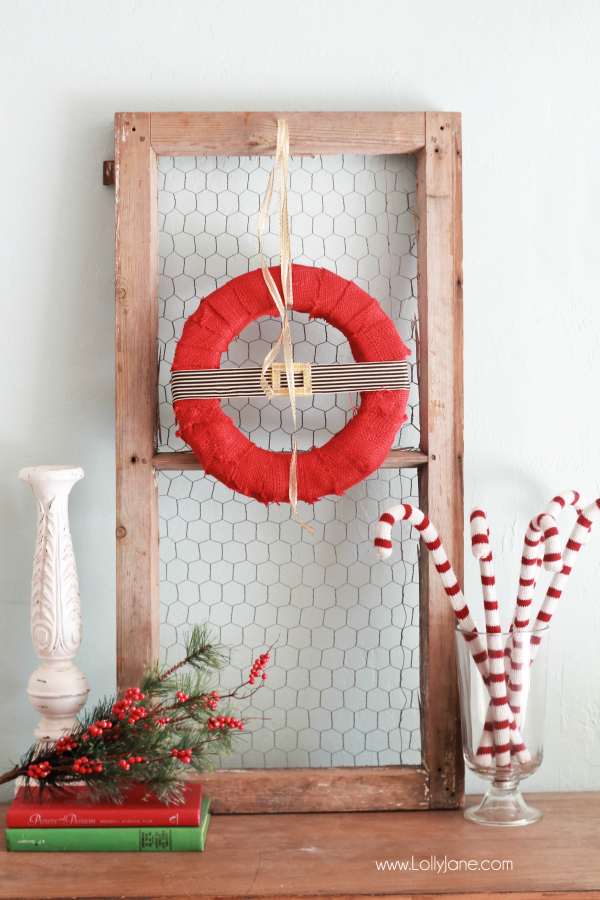 plus our easy stocking board to name a few!