Cherry vanilla green smoothie
School is back in session and our mornings are simply BUSY… from gathering up my little hens, making sure they've completed their homework, packed in their backpacks, locating said backpacks THEN trying to feed them before the scramble to load up in the car to drop them off can be well, kind of nuts, actualy! LOL. Squeezing in quick breakfast meals that are also nutritious AND taste good is a must around here so when there's no time to make our sausage, egg & hash brown breakfast cups, I raid my freezer, whip out the blender then put together a Cherry Vanilla Green Smoothie. Quick, easy, filling and delicious, aka: kid approved! 😉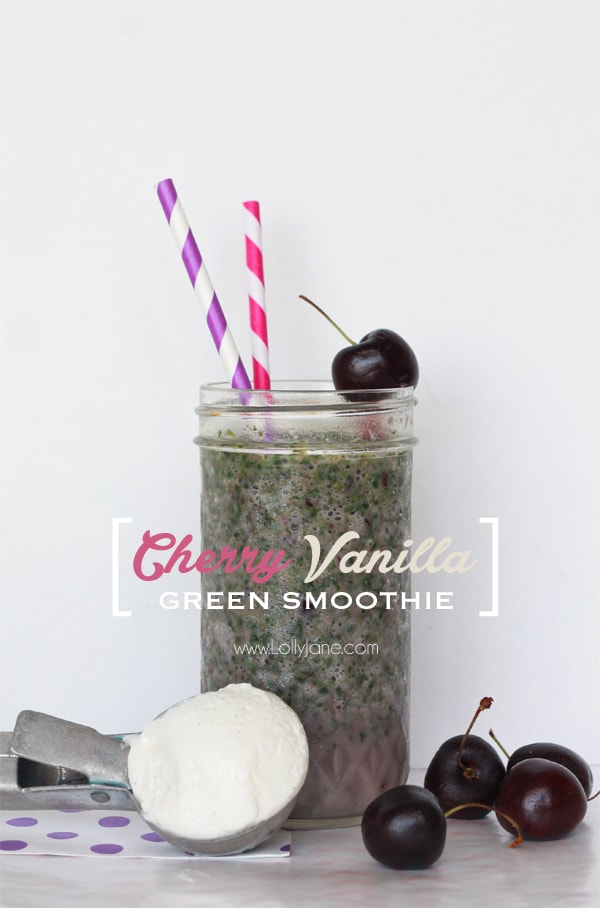 Psst! Can we tell you a little secret? THREE of these ingredients are straight from the freezer! Whaaaa? We know, easy peasy. 😉 Thank heavens for the freezer where I can snag packaged fresh, quality ingredients and pair it with what's in the refrigerator and have just that within minutes, not hours.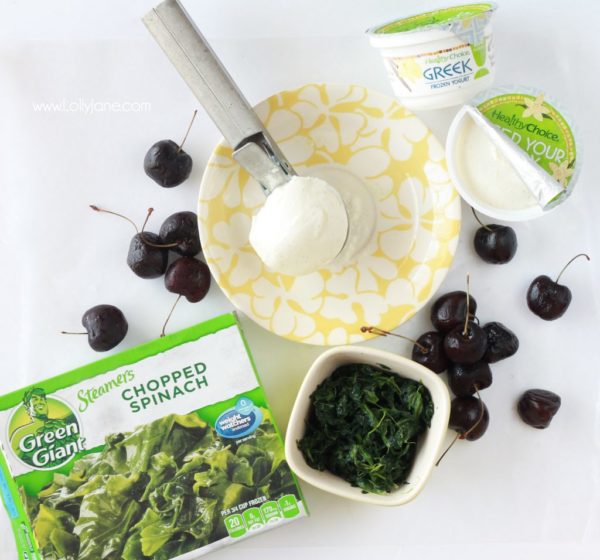 We are big fans of freezing because it naturally pauses fresh ingredients and suspends them until the moment we need them (which is usually on the go!) while also locking in freshness, flavor and nutrients. Fresh is fantastic! Our green smoothie was made with 100% fresh ingredients and taste soooo good!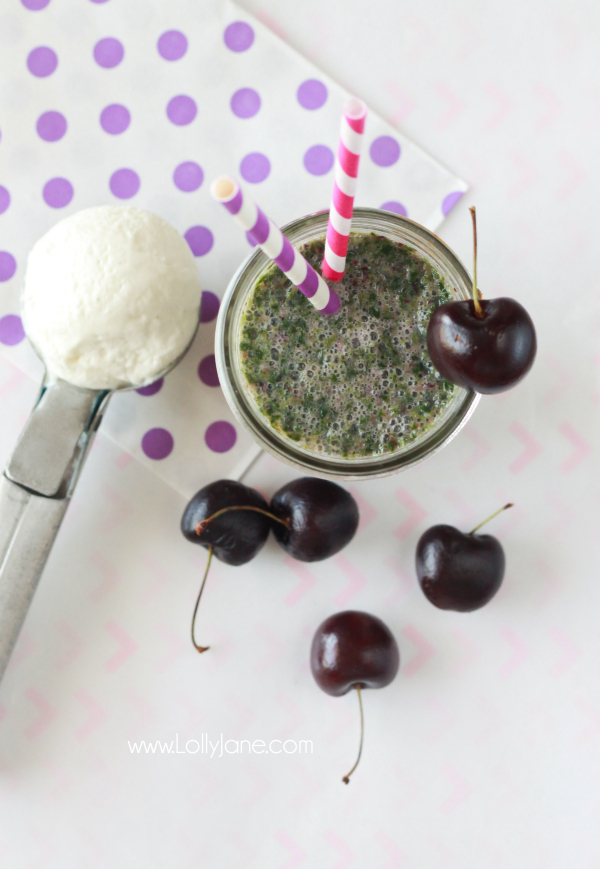 From the ice box we used Green Giant's chopped spinach (freezing allows us to use when we need it and not be a hurry to eat it before the expiration date had we left it in the fridge,) Healthy's Choice Greek vanilla bean frozen yogurt and ice, of course! Freezing is simply a natural pause button that keeps just picked, just baked and just crafted foods at the peak of freshness. We love customizing our recipes with frozen foods! Simply toss your favorite frozen vegetable in to your morning smoothie to sneaks in extra nutrition for the littles who refuse to eat it straight from the garden. Let's be honest, guys, we're all for getting our kids to eat their veggies without them realizing it! 😉 From there we simply added a handful of fresh cherries, a sliced banana and milk. Done and done… and yum!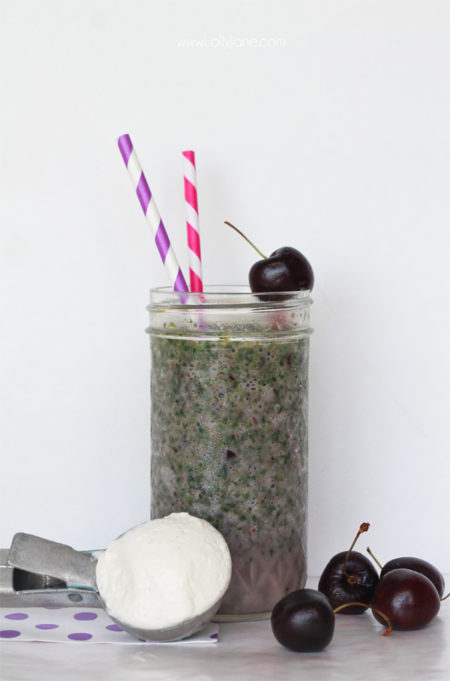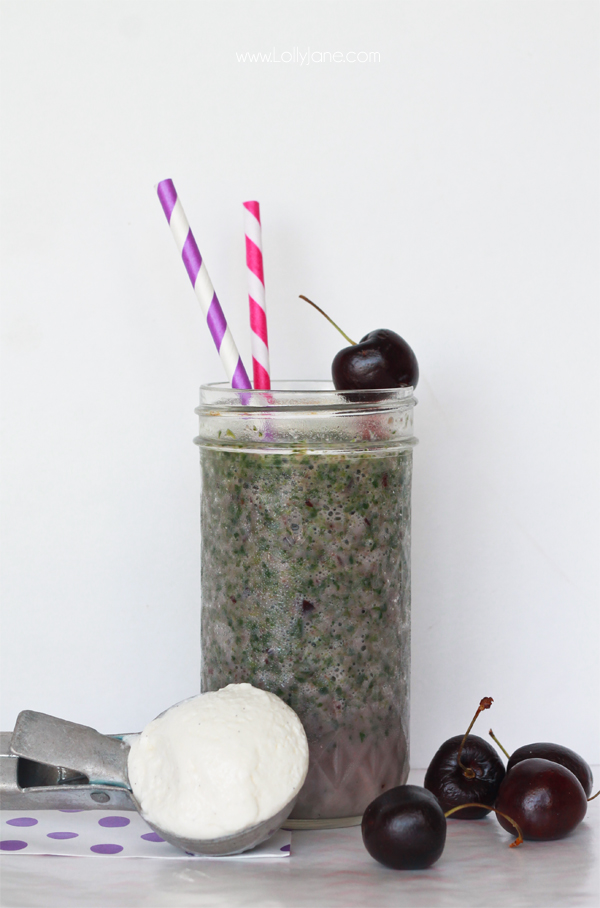 If you're more of a chocolate shake fan, be sure to try our Healthy Peanut Butter Chocolate Smoothie!