Spaghetti squash with creamy pesto sauce
While Carrie is vacationing in Yellowstone, we'll be making her yummy spaghetti squash with creamy pesto sauce.. and, it's gluten free! (Enjoy your vaca, Carrie!) Be sure to keep up with her at My Recipe Confessions!
My sister called me and asked me if I had any recipes for spaghetti squash that didn't require a red sauce. At the time I didn't… but, I never back down from a food challenge! I told her to give me some time and I would come up with one for her.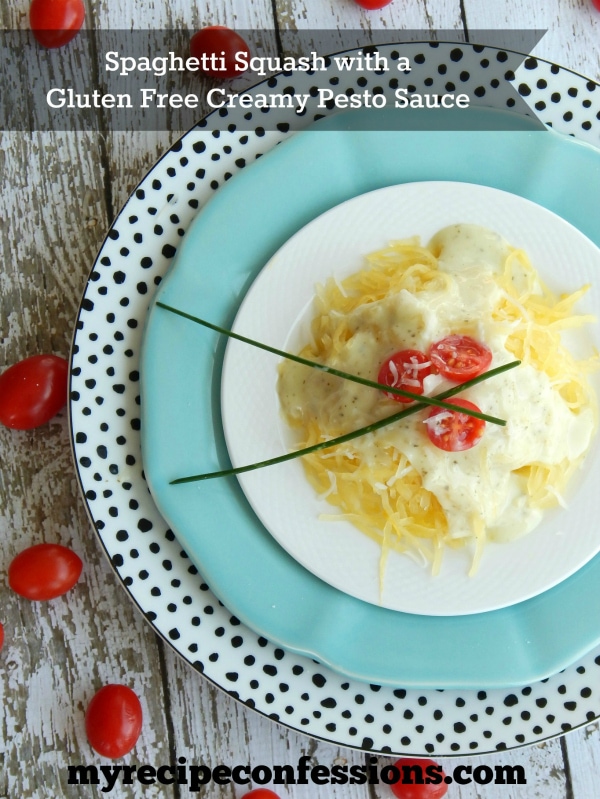 This, my friends, is the recipe I came up with! Don't let the gluten-free label scare you… this sauce is so tasty that you would never know it was gluten free! 😉
Spaghetti squash with a creamy pesto sauce
A delicious, nutritious dish that is an excellent alternative to red sauce!
Ingredients
3 to 4

lb.

spaghetti squash

4

cups

of chicken broth

I like to use better than Bouillon

4

oz.

of  cream cheese

3

tsp.

pesto

1/2

cup

of parmesan cheese

3

tbsp.

cornstarch

2

tbsp.

cold water
Instructions
Preheat oven to 375 degrees

Cut the spaghetti squash width wise into 2 inch rings. Scoop out the seeds in the center of the squash and place them on a baking sheet.

Bake in the oven for  1 hour.

While the squash is baking, add the chicken broth, cream cheese, and pesto to a medium-sized sauce pan on medium high heat.

Gently stir until the cream cheese is melted and the liquid begins to simmer.

Whisk the cornstarch into the water and then whisk it into the cream mixture.

Stirring, continue to simmer the sauce until it starts to thicken.

Remove from heat and add the parmesan cheese.

Allow the squash to cool for 15 minutes then pull the peel away and separate the strands with a fork.

Enjoy the squash strands topped with the gluten-free creamy pesto sauce!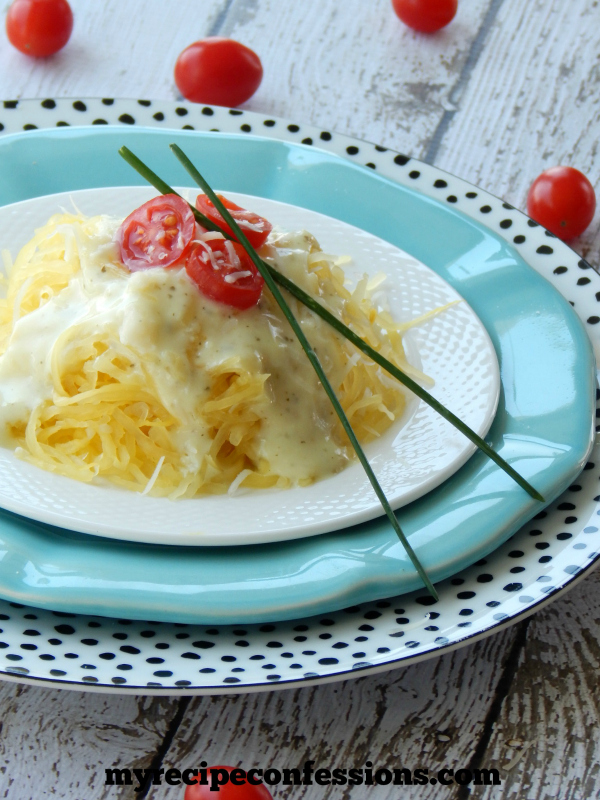 Until next time,
Carrie

Blog | Facebook | Pinterest | Instagram| Google+
You can read more about Carrie's culinary creations here or visit her blog for more tasty meals like her Crispy Baked Zucchini Sticks,
Orange Cilantro Coleslaw,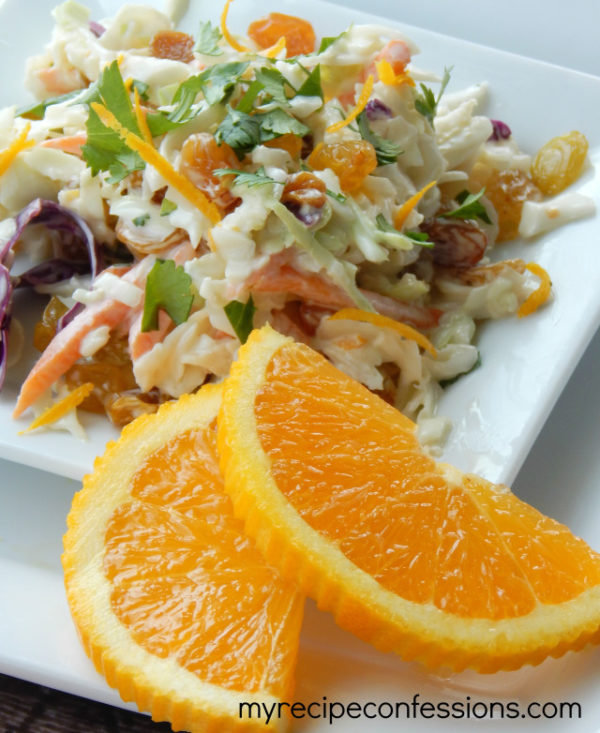 or her Grilled Steak & Blue Cheese Salad. Mmmmm!