Hello, my name is Kelli and I am a cheesecake addict. Now, raise your hand if you're a cheesecake addict, too. (Both of mine are raised, haha!) I've always had a serious hankering for cheesecake anything and these new Cheesecake Bars are a new staple in my pantry as they are perfect to satisfy my cheesecake cravings anytime when my the hankering strikes, whether it's 10 am or 10 pm, I no longer feel guilty giving in. Especially when paired with greek yogurt, fresh fruit and a dollop of whipped cream… so darn good!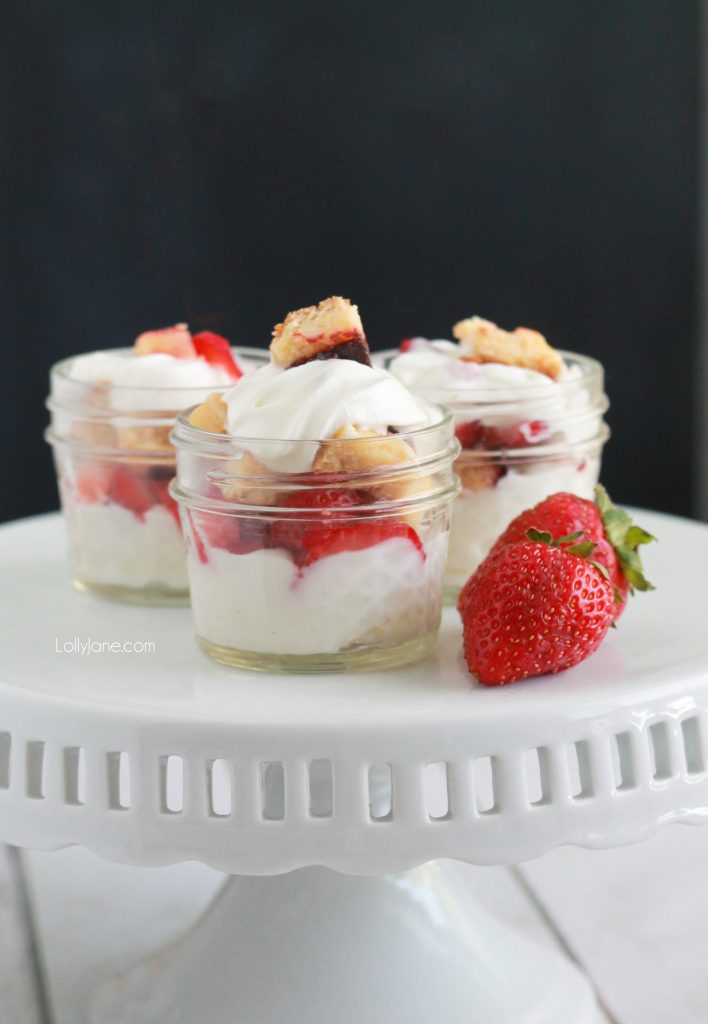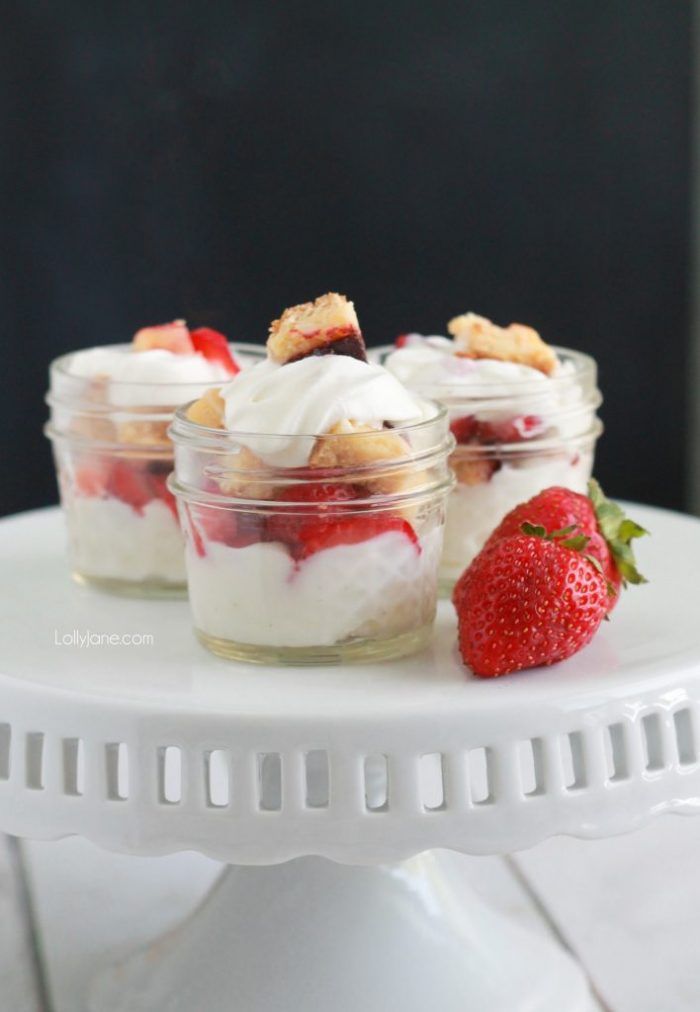 These yummy cheesecake bars are a delectable treat with the added benefit of fiber! The irresistible layers of graham cracker-y goodness and creamy cheesecake are topped with one of two indulgent flavors, salted caramel or strawberry. I can now indulge in the taste and texture of cheesecake anytime I want as each individually packaged bar contains 150 calories + provides 20 percent of the daily value of fiber. Win-win!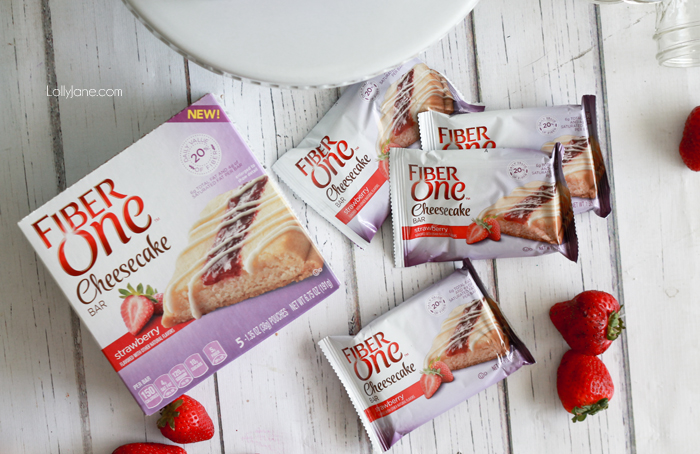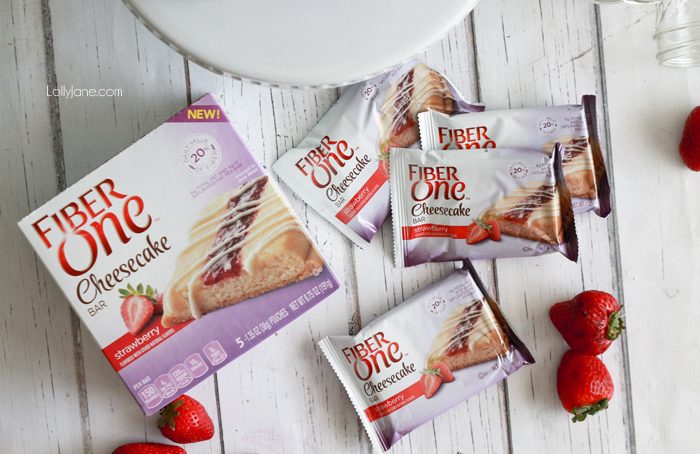 This healthier take on a decadent dessert makes for a great snack when you're trying to be good, but will satisfy your evening craving for dessert.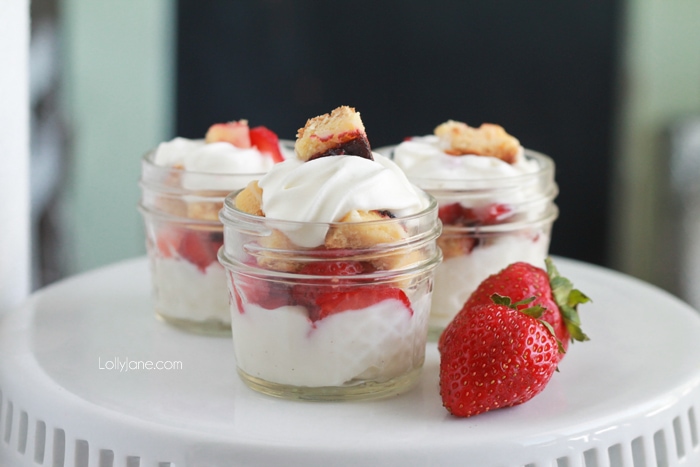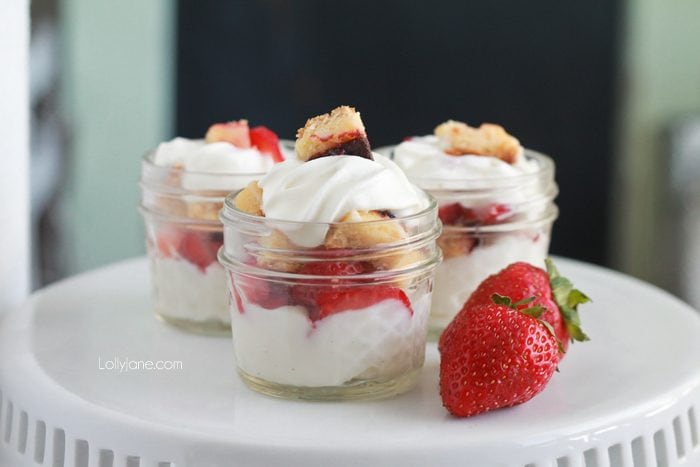 I love the texture of these cheesecake bar bites mixed with cold yogurt and cream. The fresh strawberries really bring out the strawberry flavor of the cheesecake bar, so so good. This recipe makes for a great brunch dessert or an anytime dessert, really! 😉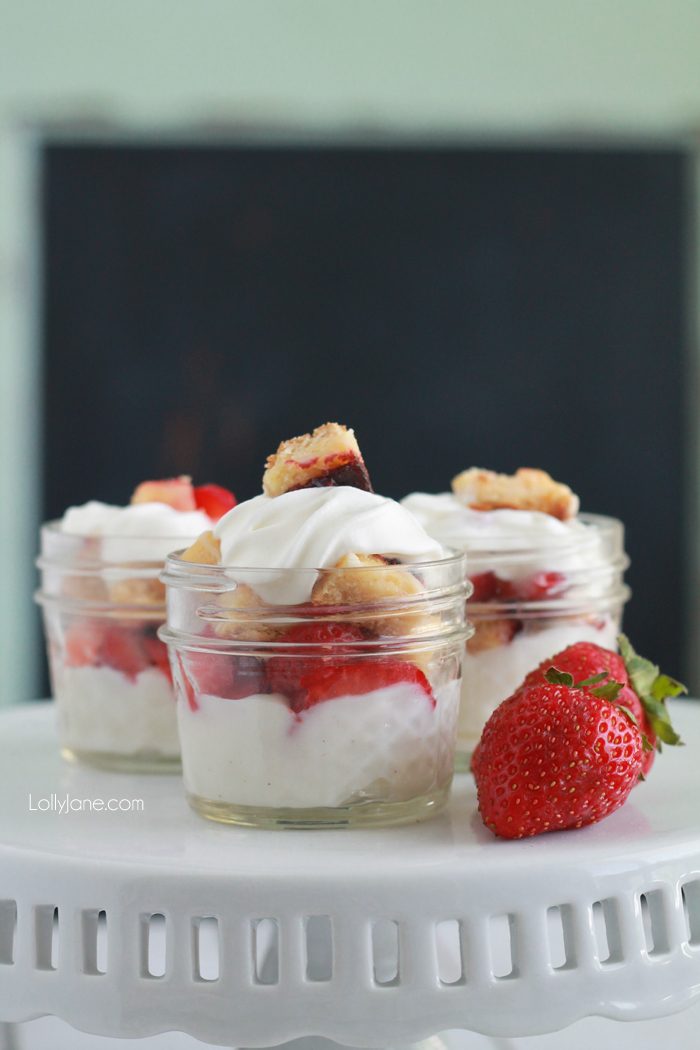 Visit all of our strawberry recipes like our refreshing Strawberry Lemonade Popsicles,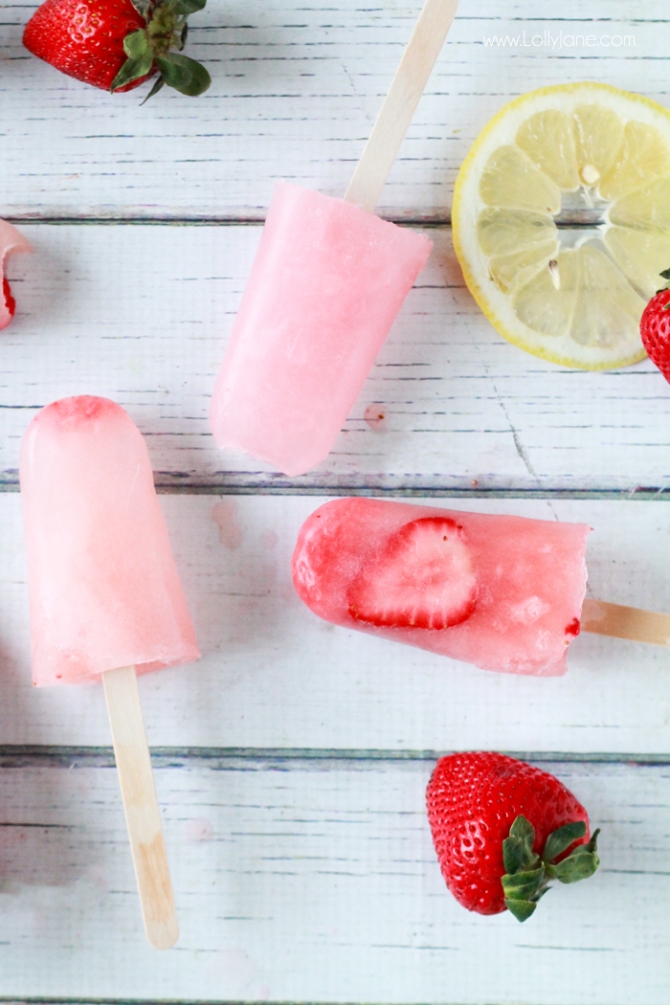 or this amazing Strawberry Lemonade Cake, yum!
And this tasty Strawberries and Cream treat!