strawberry lemonade popsicle recipe
We know summer is on the brink of ending for a lot of you (nooooooo!) but we're still "enjoying" triple temps here in Phoenix so school or no school, these Strawberry Lemonade Popsicles hit the spot!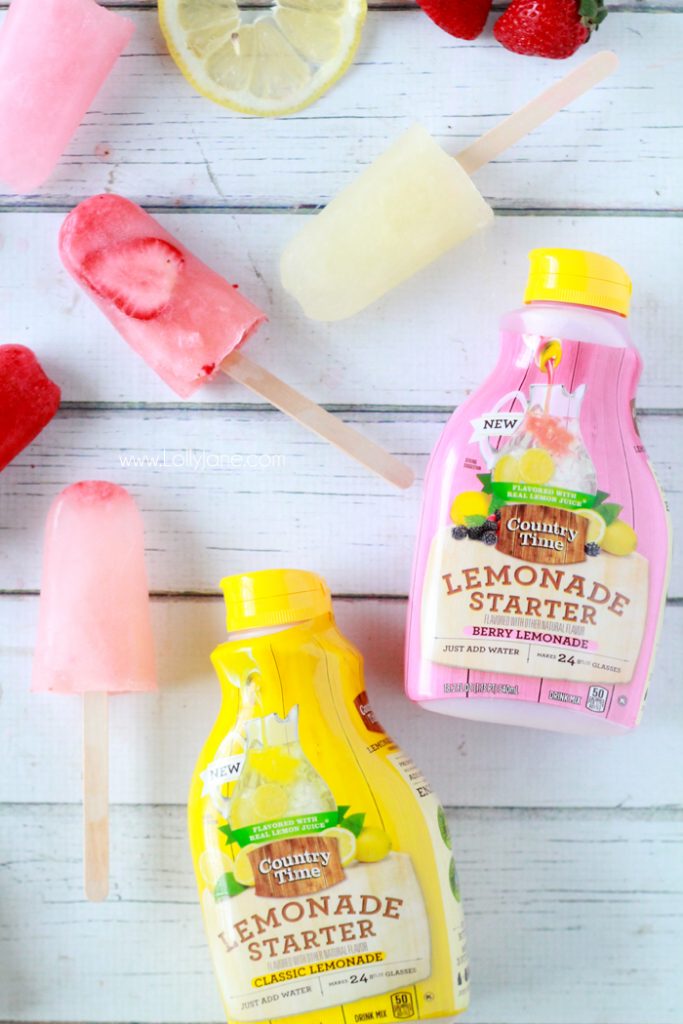 Most people drink their lemonade but here in The Valley of the Sun but we often eat it! LOL!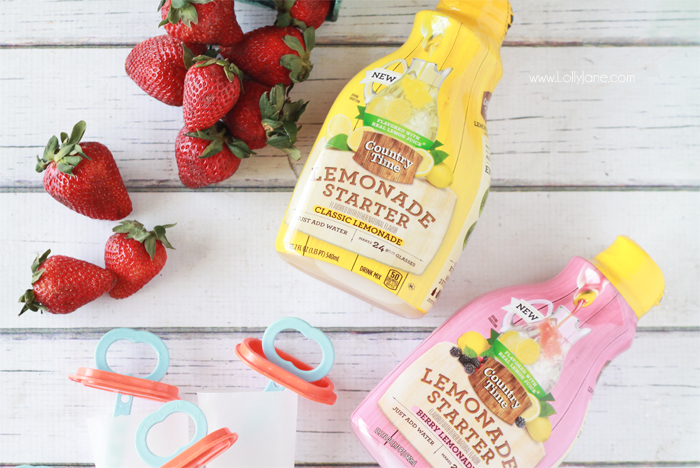 You just need your favorite lemonade mix, fresh fruit + popsicle molds. Easy peasy!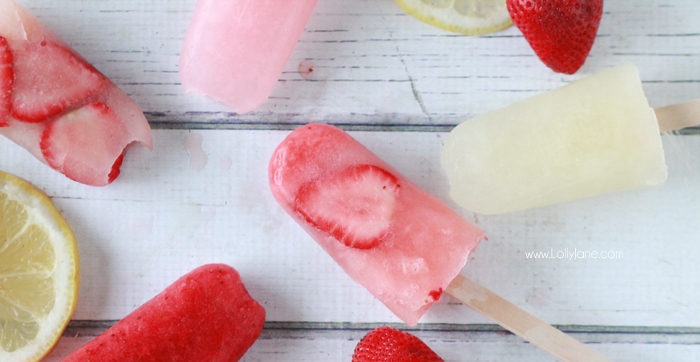 We blended a cup fresh strawberries and added the puree to our lemonade mix (along with 8 oz. of water) to one mold then sliced strawberries for another mold and simply plopped them into another mixed berry lemonade flavor.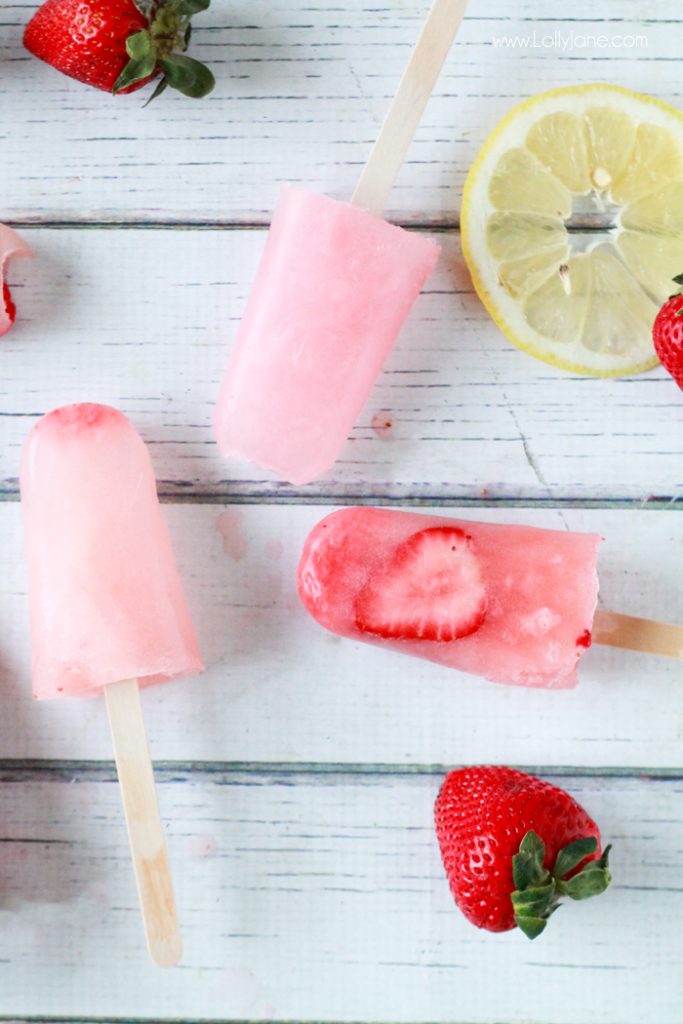 We love Otter Pops like most kiddos but the wrappers are a PAIN, AmIRightOrAmIRight?! 😉 One stick to recycle is a much easier cleanup!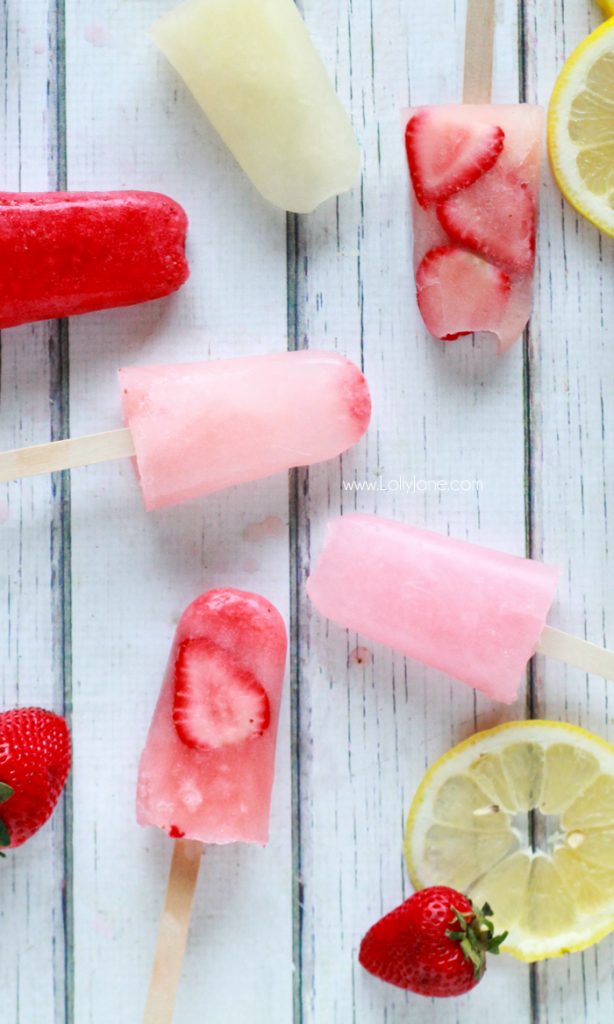 Seriously, these yummy Strawberry Lemonade popsicles are a cinch to make and your kids (and you!) will love them, guaranteed! Try all of our easy recipes like our Strawberry Basil Lemonade drink,
and these amazing Chocolate Covered Strawberry Cookie Cups, wow!
And you gotta try Steph's Strawberry Cucumber Salad, mmm!