Thoughts from Former LipSense Distributors
Real life as a SeneGence distributor. What it's like to be a LipSense distributor, behind the scenes, daily tasks, is it worth it, bonus information and more!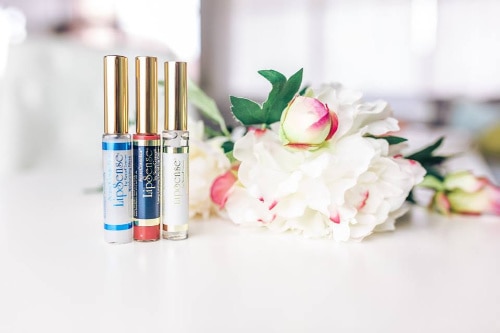 2020 update: If you're looking for the LipSense color chart, it's at the end of the post ? We've ince retired from Senegence (known as LipSense for their number one selling product: their long lasting lip color). Although it was a fun ride while it lasted and we did love the product, we aren't big makeup wearers and lost our "oomph" for trying to keep up with the latest colors and trends.
We've shared a little bit of our thoughts on our 2 year ride being successful distributors for the company below along with some of our favorite products.
Drop your thoughts in the comments box if you have any further questions.
Muah! K&K
What is lipsense
The parent of LipSense is called Sengence.
The main product sold is their long lasting lip color; it stays on up to 18 hours without reapplying. It really does work well, no smudgding, budging or transferring. Plus it's sweatproof, waterproof and even kissproof.
There are a ton of colors and new products are always hitting the market.
We got started with Lipsense at the exact wrong and right time
The company has been around for 20+ years but gained sudden popularity around 2016 and was straight chaos. We signed up under a friend because she needed financial stability in her life and we wanted to help her…and honestly, it looked fun! Hanging out with her more was a big bonus, she's got tons of energy and her upline was making loads of cash every month.
We were hosting parties. Selling at boutiques. Running giveaways. Having strangers over to color match them. Hosting online parties all over the country. Making money. A lot of money!
Very quickly, the company couldn't keep up with the LipSense demand. This resulted in distributors over-purchasing stock to keep up with said demand which created more demand. It's actually pretty similar to the whole Covid-19/toilet paper debacle currently happening, phase one. (We're just waiting for all the toilet paper to go on major clearance in a few months…)
the end of out of stock
The result was financially beneficial for distributors at the peak of it: we were like drug dealers making secret swaps with other distributors, only our drug of choice was brightly colored lip color and waterproof eyeliner. We were trading in Target parking lots from our cars, messaging local strangers via FB trying to find certain colors, hiding our trades from our upline since it was technically against the rules to participate in this behavior. It was exhausting and entertaining at the same time.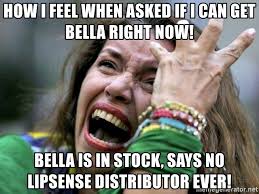 When things settled down in 2018, we were wiped. We were trying to balance our team and customers and it was taking up so much time. Time away from our families and time away from our blog and home decor sponsors which was our main source of income.
In the end, we couldn't keep up with the full time challenge for a part time paycheck.
Our team members were going broke from meeting their monthly requirement to collect a check from their own downlines. There was sudden overstock of the products available so the rush of products was gone which meant we all had too much to sell with no new customers. We personally felt major guilt knowing our team was sacrificing to keep our check coming in, meanwhile we knew our upline wanted their own check so we felt their guilt…double guilt all around.
Within 2 years, our distributor membership had expired and we were left with $20,000 in retail goods.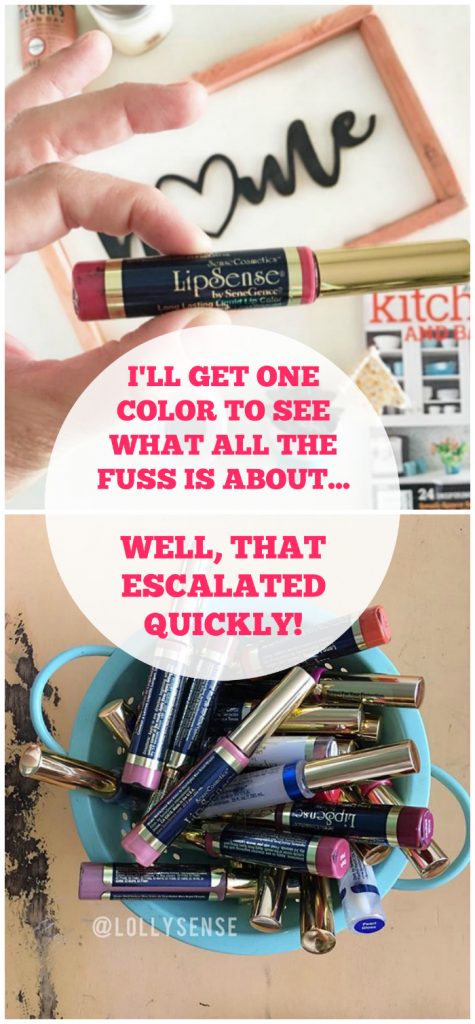 Yes, those are 4 zeros above.
And yes, we still have product to this day. (LipSense anyone? Liner? Mascara? Eyeshadow? We got it all? )
is it worth it to become a lipsense distributor?
If you love makeup, sure! You can sign up for a yearly membership (like a Costco account, basically) to order wholesale which gives you a small discount, you can order at your own pace. (The more you order, the higher your discount).
You can sign up with the intentions of starting a business to become a lip boss, too! Same price…you've just got to be strategic.
If you're signing up to create an income from lipsense, you better have passion and grit.
Passion to learn all the ins and outs of the products.
Grit to talk to strangers about the product. To be a cheerleader for your team. And for when your successful team loses steam, grit for re-building another team. Year after year.
conclusion
We hope this helps you on your own journey.
If you're looking to place an order, we're inactive distributors so you'll have to look up a member in your own area on their site.
Have you been a distributor before? If so, we'd love to hear your own story!
Happy makeup applying, everyone!
As promised, our favorite LipSense colors: