easy homemade neighbor gifts
I don't know what's wrong with me…I'm usually quick to make decisions but when it comes to those decisions affecting other people, I have a hard time. Super annoying! Last year I made my easy homemade thin mint cookies using Ritz crackers and Andes mint chocolate chips. I thought about making them again but couldn't decide. After perusing Pinterest, I found some homemade cheese cream mints and they took me in a new direction. Well guess what? I again decided the mints weren't enough and too rich alone, so I made some chocolate cookies with white chips and combined the two goodies for easy homemade neighbor gifts. I only spent 6 hours in the kitchen!!! Argh…thanks, inner indecisiveness!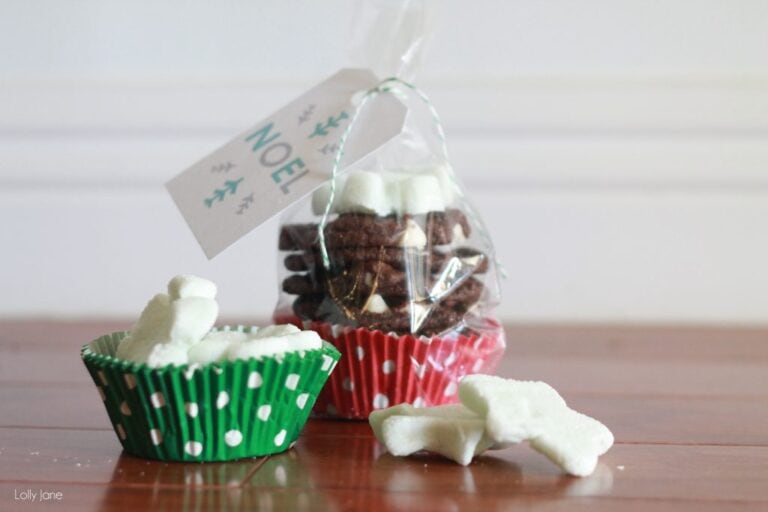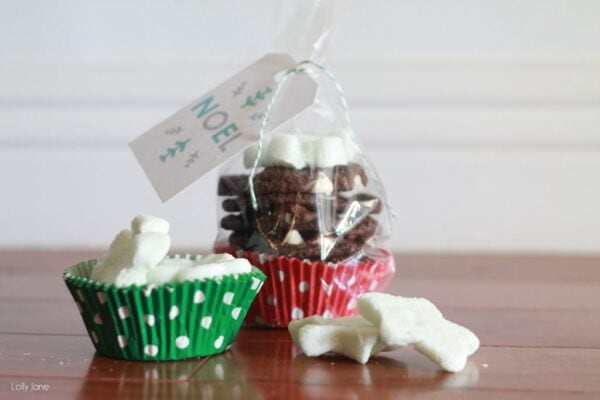 Since it's not my tutorial to share, I'll send you to Skip to my Lou. Here's my supply list, I used this snowflake mold with pretty pictures on the front…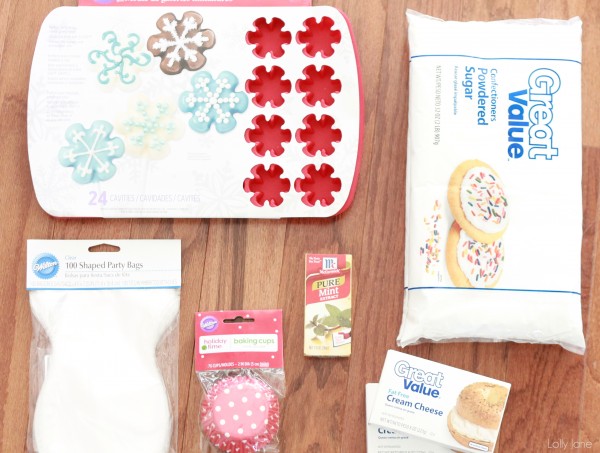 It was all I could find on short notice and in the end, I wasn't thrilled with how much they looked like flowers, aaah…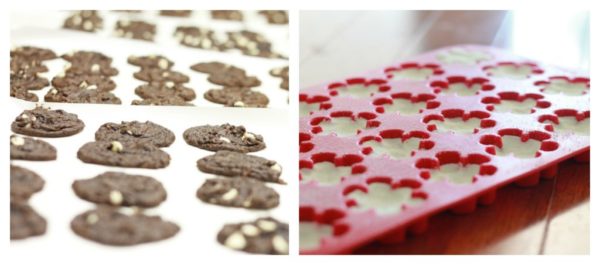 This is where the chocolate cookies with white chips came in. And I actually preferred chocolate cookies with mint chips but alas, my local grocery store didn't have any. Big fat BOO to them. (For the record, this is why I prefer a drill to a spatula!!)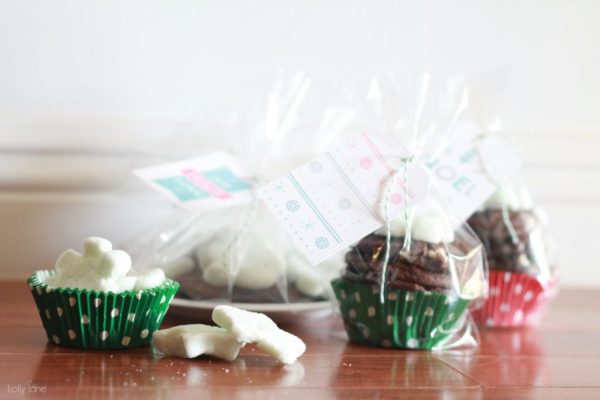 To wrap them up together, I stacked my cookies in cute polka dot cupcake liners. Then I put them in cellophane bags and topped them with a couple mints each. I ended up digging out a small star ornament to mold my cream cheese mints since the snowflakes weren't doing it for me. Add these darling free tags from Sass & Peril and you're good to go! What do you think? Can you tell I was super scatterbrained!?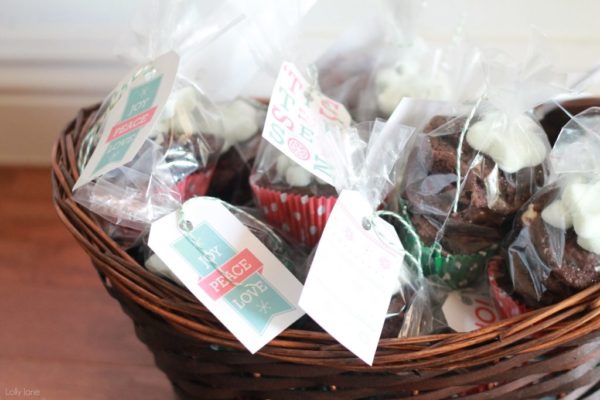 Well even if YOU can tell, hopefully my neighbors can't. And hopefully they just know how much I love them. Bonus: my kiddos had fun dropping them off to each house with a cheery "Merry Christmas!" Have YOU gotten your neighbor gifts done yet?? Here are 20 of the best and creative cheap neighbor gifts for Christmas, enjoy!

Our most asked about throw that we share on Instagram is this darling buffalo check blanket, it's sooo soft!! Add our free Fleece Navidad tag and you're good to go, no baking fiascos required 😉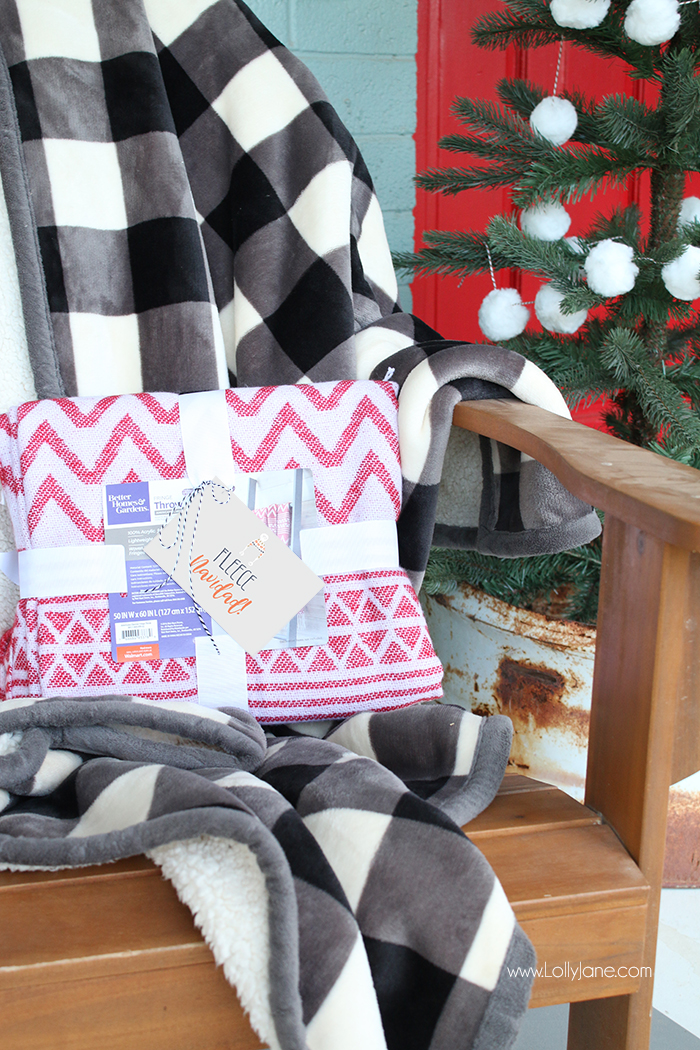 This Clementine Orange Wreath via Omiyage is brilliant. Our dad is a citrus farmer so this would be super affordable for our mom to gift!
Our grandmother was born and raised in Mexico so salsa is a staple in our house. Grab the free "nacho" ordinary neighbor gift tag from Pebbles in My Pocket.
Loving these fun Santa-tizers from Dream a Little Bigger, ack! So cute!
Wrapping paper is a necessity in the holidays so these We Hope You're Getting Wrapped Up in the Spirit of the Season neighbor gift tags from Girl Loves Glam are a must!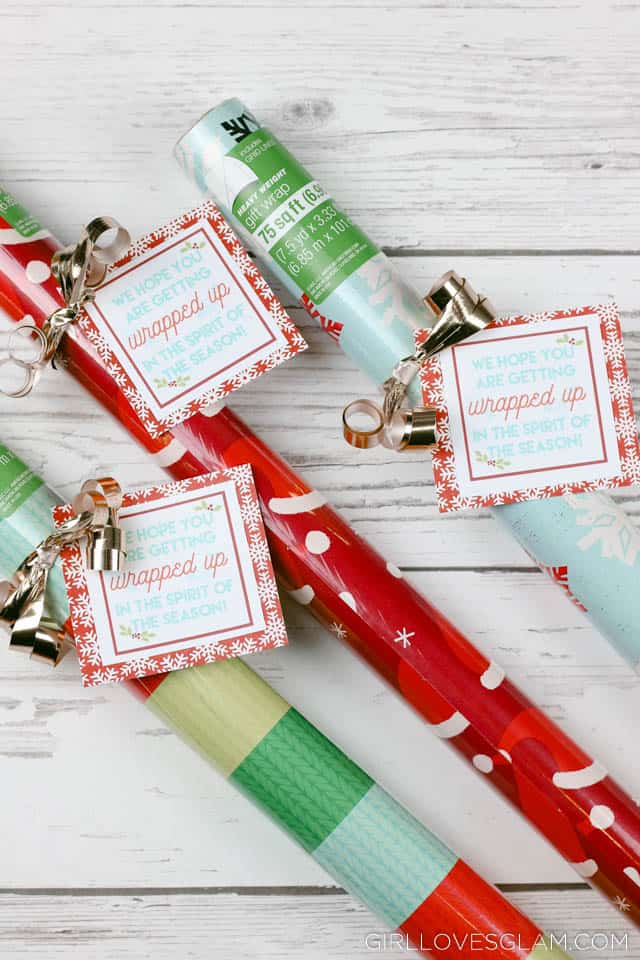 These adorable Have a Holly Jolly printable tags Jolly Rancher neighbor gift from our pal, Simple As That are too cute.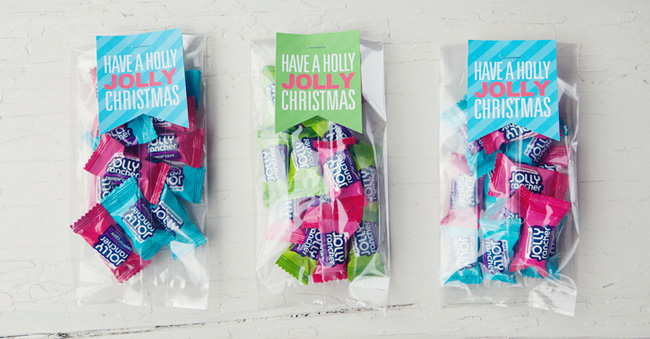 If you have a soda lover in your life (we are hardcore Diet Coke fans!), these Just Popped By to Say Merry Christmas free neighbor gift tags from Fun Squared will hit the spot!
We love a yummy smelling house at Christmas!! This Stovetop Potpourri in a Jar Neighbor Gift from Delia Creates is darling and practical.
This "Twizz the Season to Be Jolly" free printable from Cupcake Diaries is my kinda gift: fast!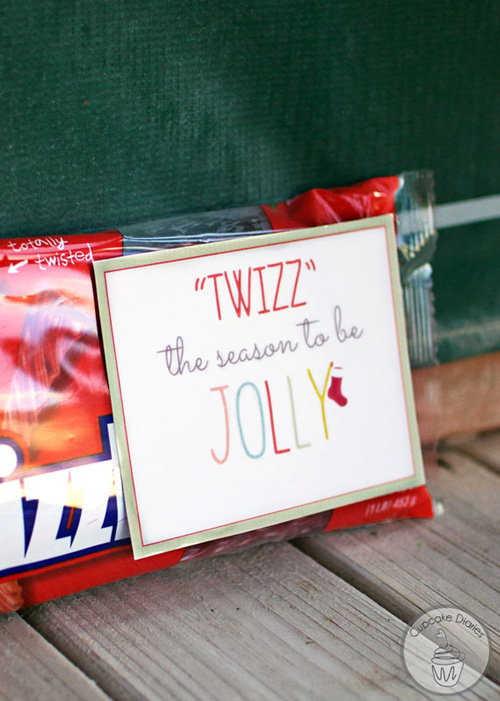 Love this May Your Days Be Merry and Sprite free printable tag neighbor gift from It's Always Autumn.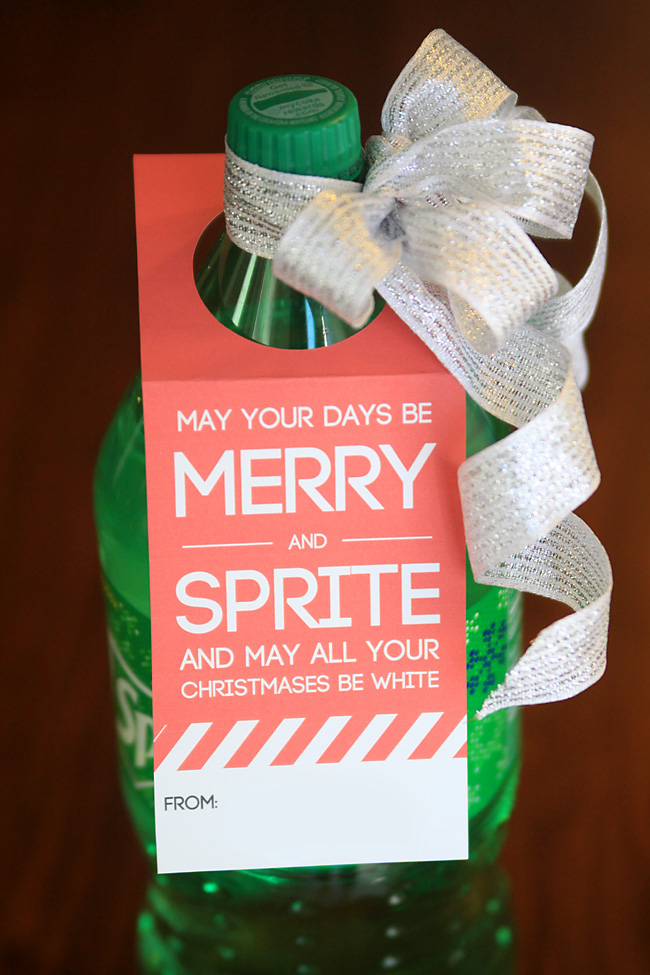 Yum! Have a Christmas to Flip Over Pancake Mix Christmas neighbor gift printable tags from Skip to My Lou, love an easy breakfast!
We hope this helps SPREAD a little holiday cheer neighbor gift idea from Fun Cheap or Free is brilliant, and it's cheap!
Be sure to check out our 5 popular home decor Christmas gifts too, all from Walmart and super affordable!!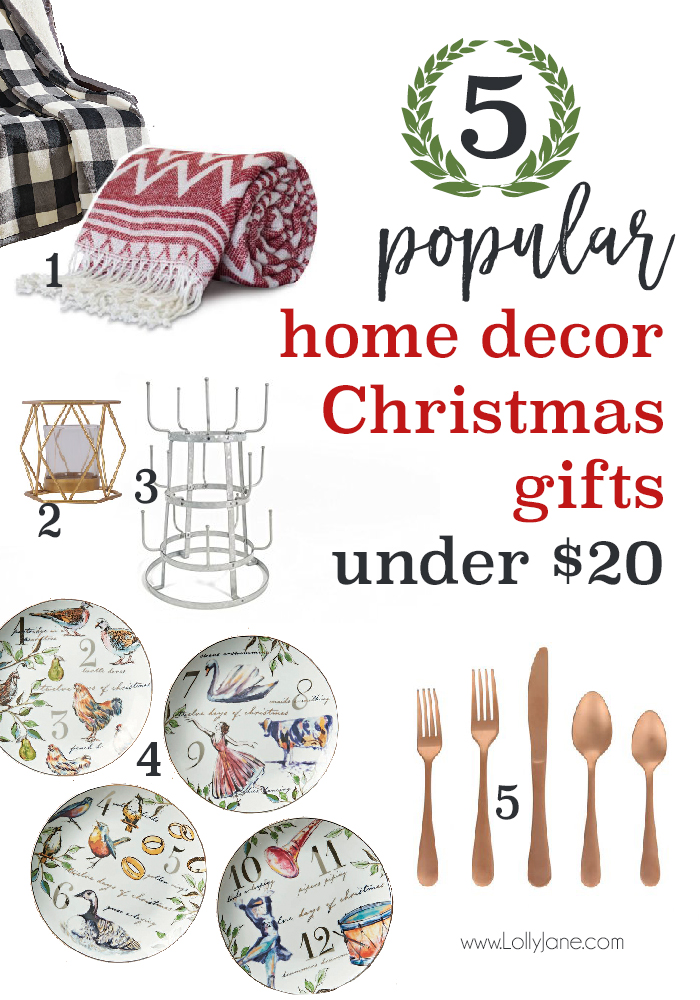 Visit more of our Christmas ideas and recipes too! Happy gifting!