Best ever cheesy meat lasagna recipe
Do you let your littles help in the kitchen? I do! It helps them learn new skills and feel like they're contributing, although it can be made a little quicker than if I was cooking solo, and it can be less dirty, LOL! My weekly meal rotation almost always includes our favorite family recipe: a big batch of better than ever cheesy meat lasagna.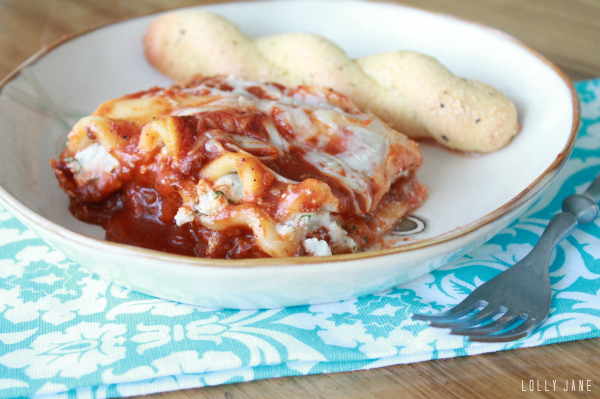 It's thick, hearty and feeds all 4 of my kids + my picky husband who loathes mayonnaise. (Really! Who doesn't like mayo?!) This meal is fun to cook because my kids love helping brown the beef and of course, enjoy dumping piles of cheese on.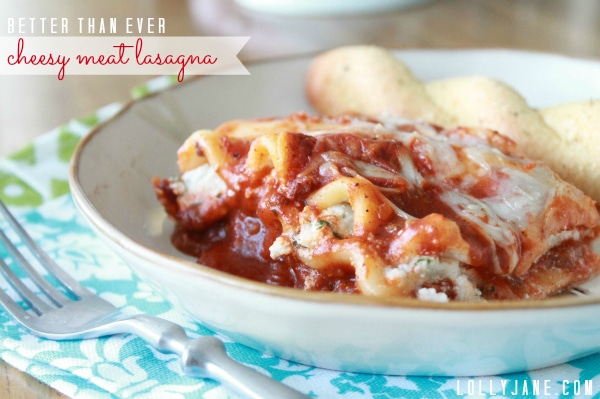 Here is my most borrowed recipe from my aunt, she's the beeeest cook! Love her "better than ever cheesy meat lasagna!"
Better than ever cheesy meat lasagna
Seriously, this is THE lasagna recipe you've been looking for!
Ingredients
1

lb.

mozzarella cheese

grated

1 11/2

lbs.

hamburger

1

c.

minced onion

1

tsp.

pureed garlic

1/4

tsp.

pepper

1

tsp.

salt

1

lg. can tomato sauce or spaghetti sauce

2

tsp.

oregano

1

tsp.

onion salt

1

lb.

cottage cheese

1

pkg. lasagna
Instructions
Brown hamburger, onions and seasonings. Add tomato sauce. (Can substitute bottles spaghetti sauce, adding an extra 1 12 cups water to the sauce.) Do not cook noodles. Layer them in pan dry. In a 9x13-inch pan, layer sauce, lasagna noodles, sauce, cottage cheese, mozzarella cheese and repeat. End with mozzarella on top. Bake 50 minutes at 350 degrees.