Nacho bar with free printables
Every Sunday our parents hosts a family gathering around the dinner table… well, it may seem more of a party to most of you but with 8 married siblings, (including a minimum of 3 children each,) a group of 50 people is about average around here! The youngest grandchild is 3 months and the oldest just turned 17… with 30+ grands squeezed in between! Of course narrowing down a menu can be tough with so many picky eaters so tacos or nachos of any kind is always WINNING around here!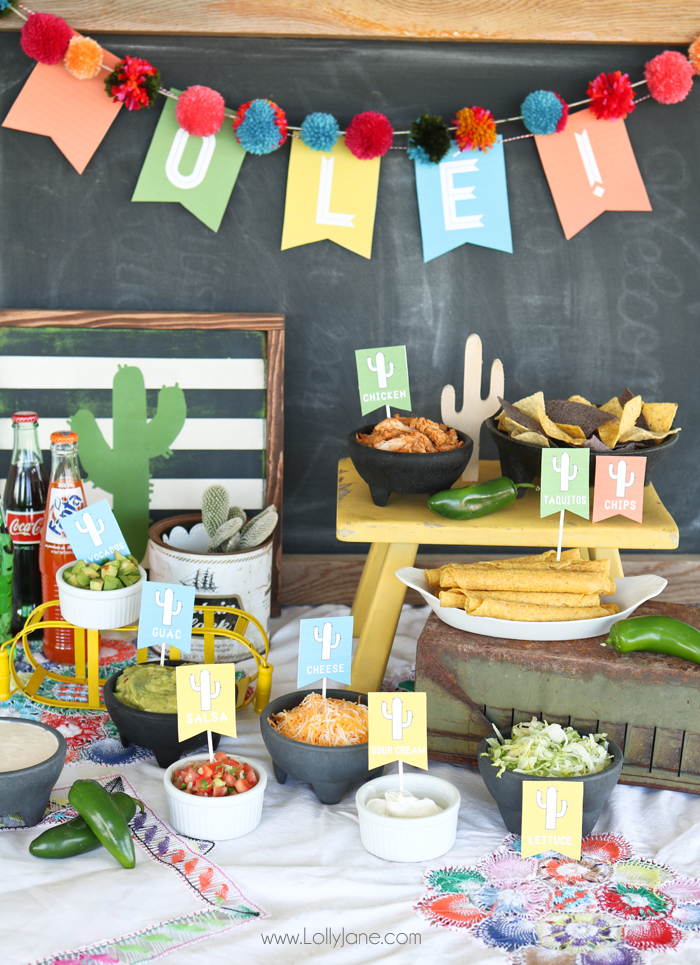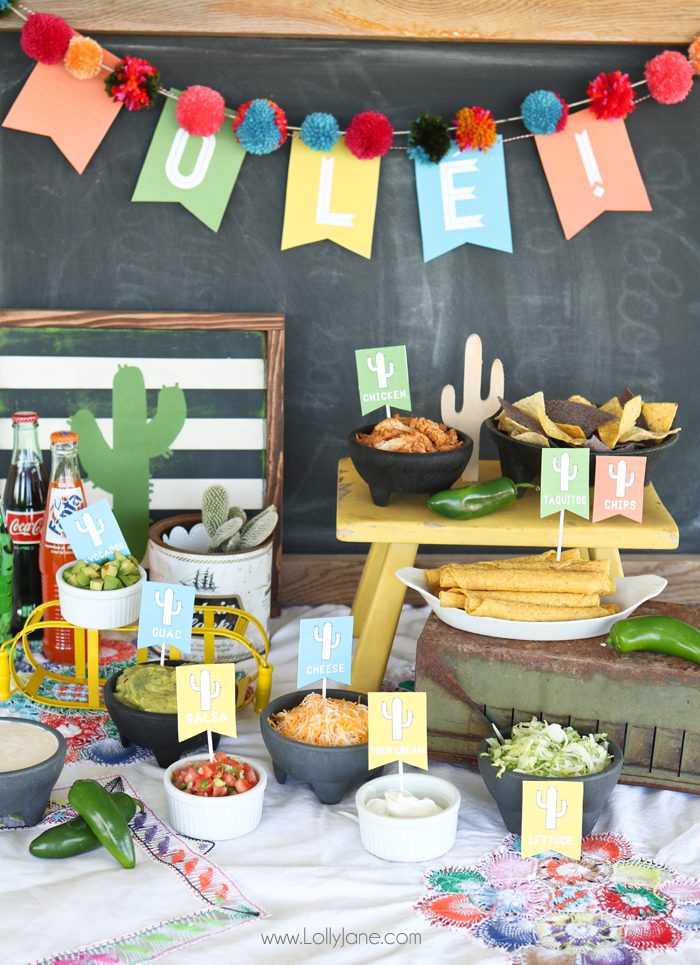 We're always looking for ways to spruce up dinner but still making it easy on our poor mom so when we found the new line of 100% natural, fully cooked fresh HORMEL® Taco Meats, we were all over that! She can just warm it up in the microwave or on the stovetop and get #TacoGoals status lickity split! Yep, no more boiling or grilling chicken then shredding and seasoning it. Just open the bag, warm and serve.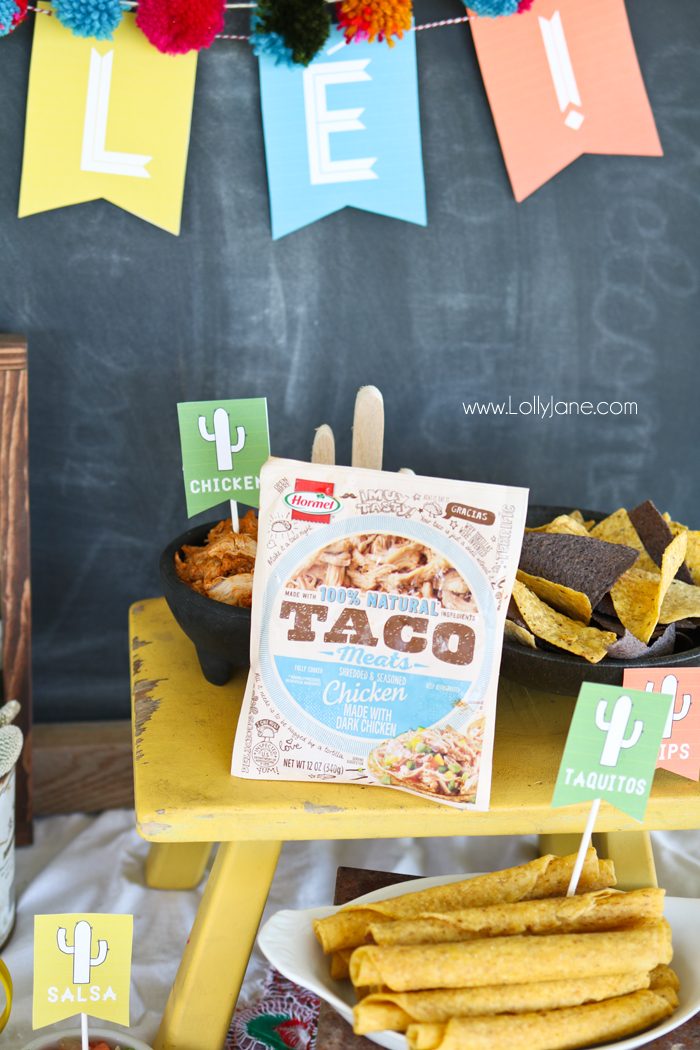 Since it's made with 100% natural chicken, (Shredded Beef, Beef Crumbles, and Shredded Pork is also available,) HORMEL® Taco Meats is an easy dinner solution the whole family can feel good about! (You can snag it in the meat section in select locations found here.)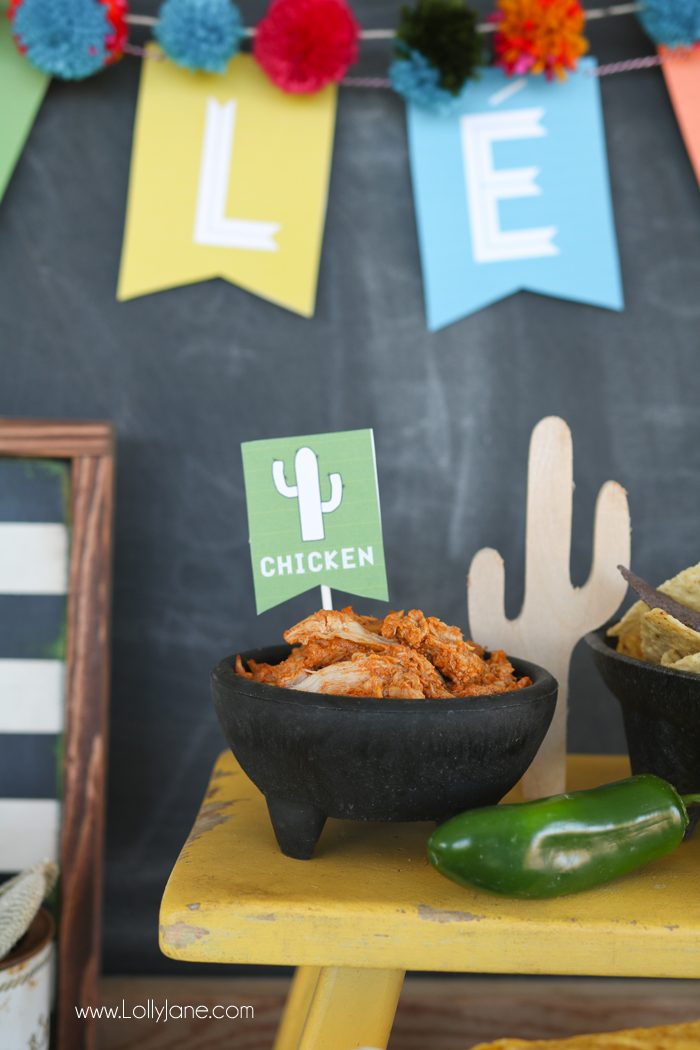 Since Cinco de Mayo is right around the corner we whipped up some bright printables to get you own family in the festive mood! Just download, print and display.. olé! 😉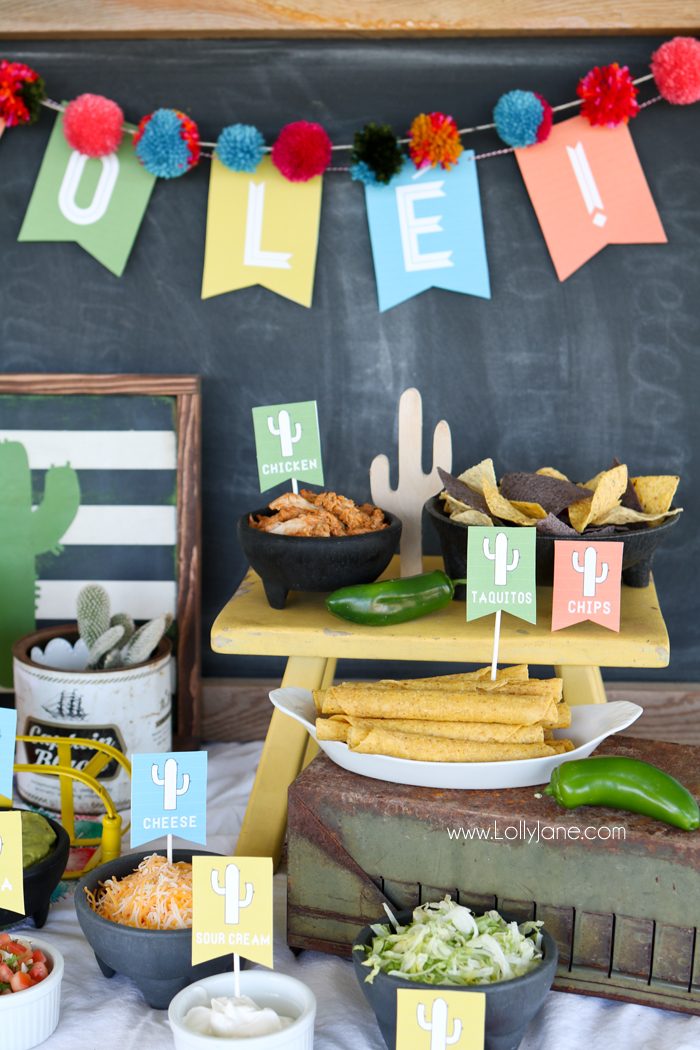 Enjoy our FREE Cinco de May printables to coordinate with your yummy nacho bar: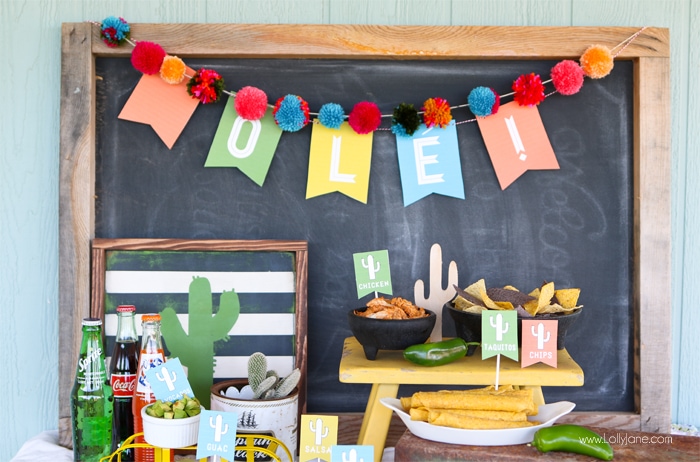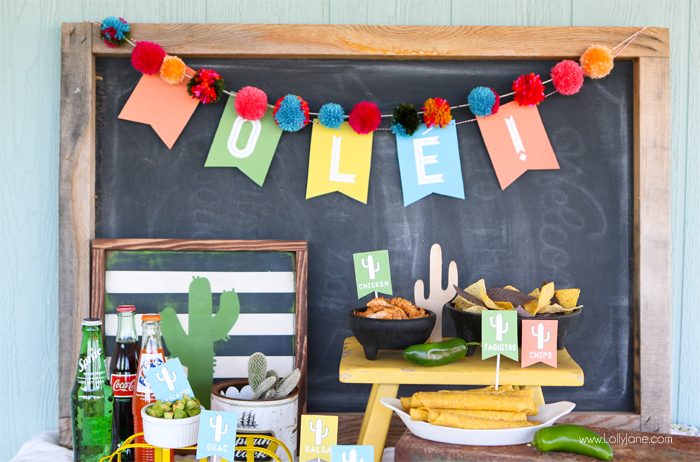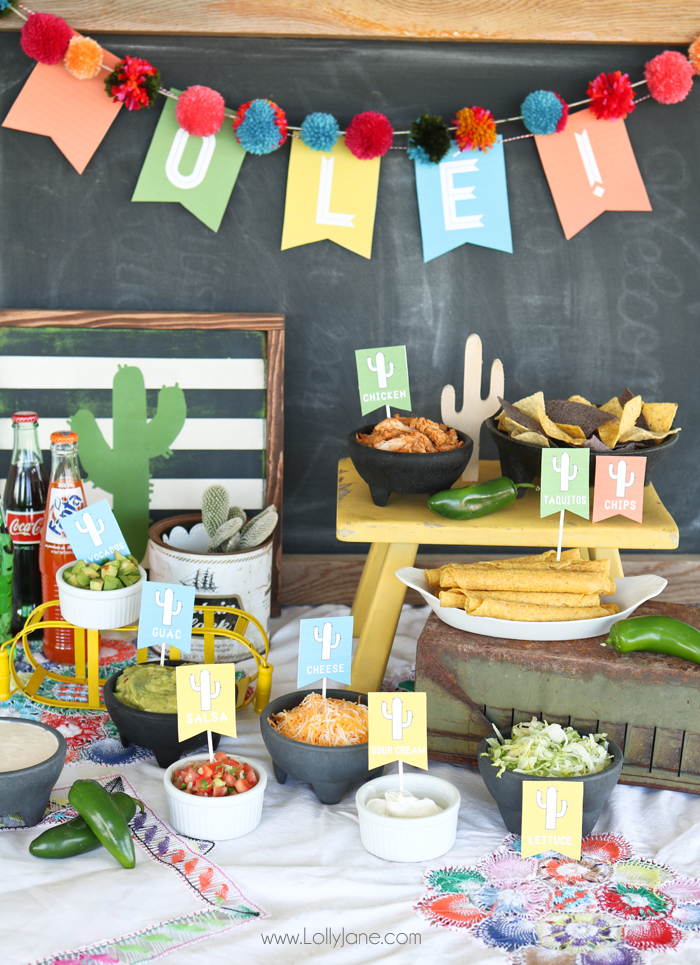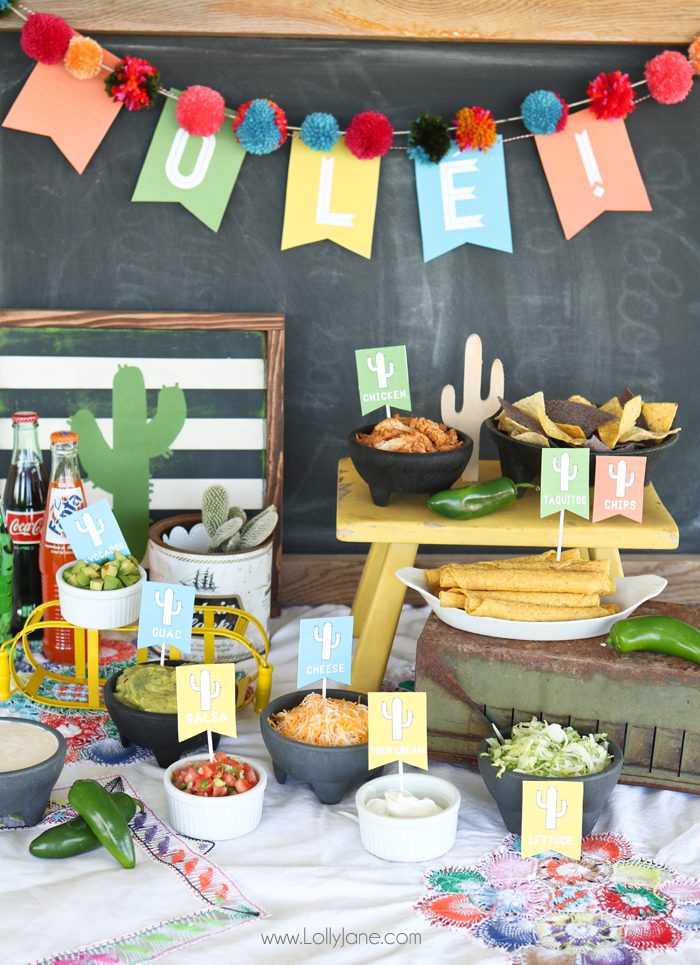 We know you want to try these delicious HORMEL® Taco Meats now so we're giving away a #TacoGoals Kit! Hooray! Up for grabs is one prize pack to one lucky reader. It includes: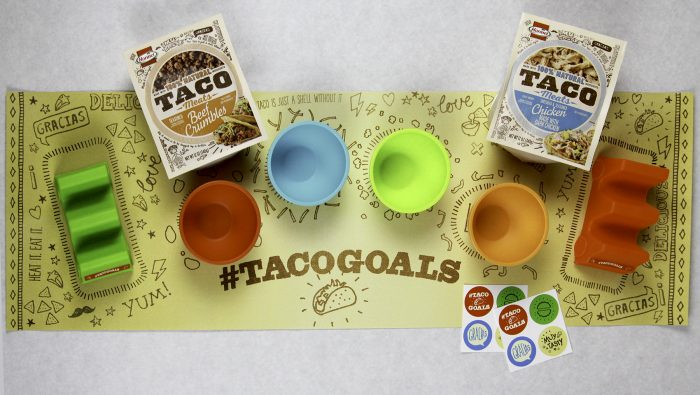 Two packages of HORMEL® Taco Meats
Two Taco Truck Taco Holders
Four Mini-Toppings Bowls
Custom #TacoGoals Table Runner
#TacoGoals stickers
TO ENTER, LEAVE A COMMENT TELLING US YOUR FAVORITE NACHO TOPPING! 🙂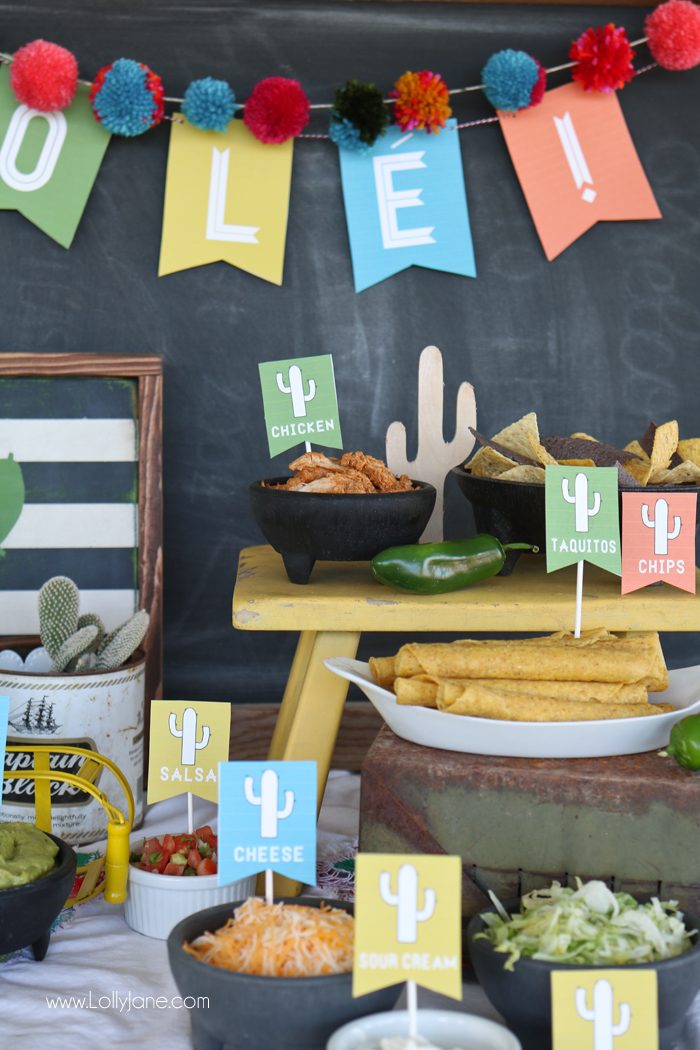 We tried the Beef Crumbles on our Easy Navajo Tacos and they were the bomb! So delicious!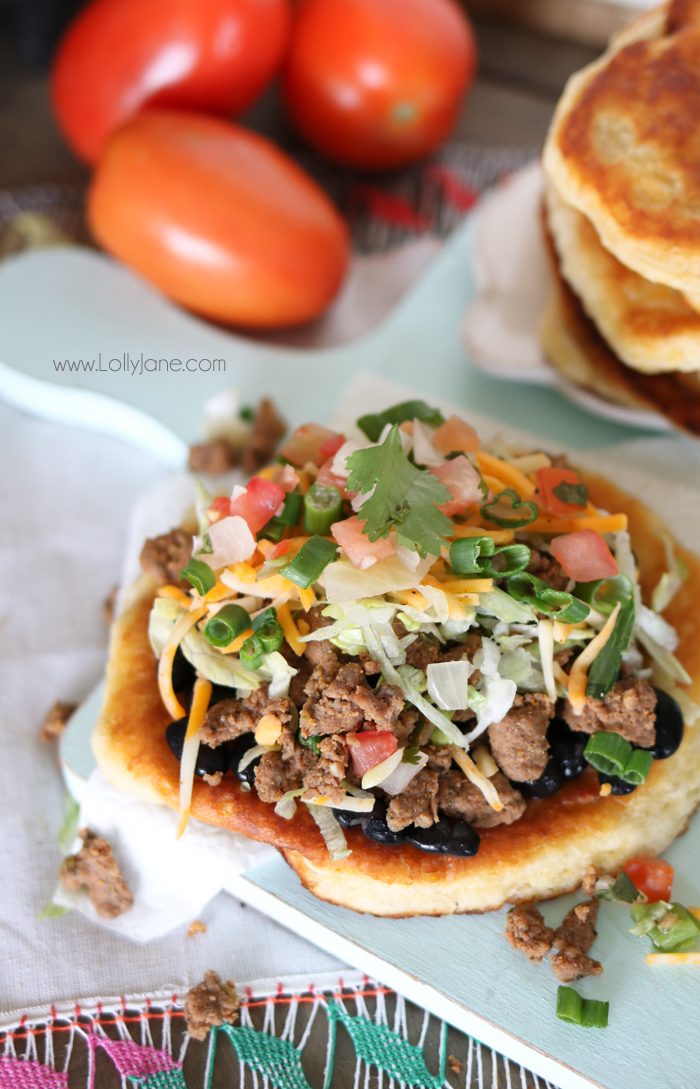 This post is sponsored on behalf of Hormel Foods. As always,opinions are our very own.