What is MojiLife? Welcome to the most brilliant fragrant device! AirMoji!
What is MojiLife?
Do your kids blow out your expensive candles? Are you sick of paying high dollar for air freshener systems just to have the scent fade after an hour? Has your candle ever lit something on fire? Do your wall plugins stain your walls, too? Have you ever spilled hot wax from your warmer and are sick of the mess? We have the biggest problem with the last question and when we were showing how easy Kristi's new kitchen wallpaper was to wipe down, someone suggested to us on an Instagram message that we check out MojiLife. We researched it on our own and bought a kit within the hour! We are SO EXCITED for long-lasting scents in our home plus a bonus healthier way to keep our home smelling good!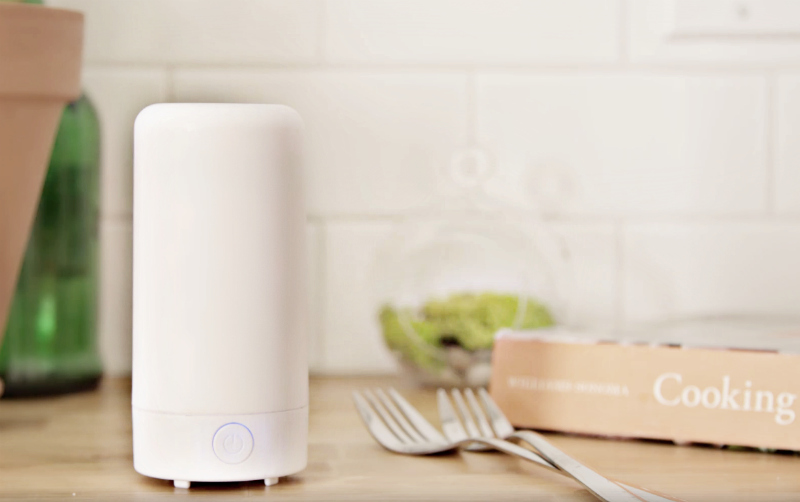 MojiLife is a brand new company in the direct sales market. Their main product is the AirMoji, although they have expanded their line to cleaning products and more. The AirMoji is cordless with a battery that lasts over 50+ hours so you can put it anywhere in your home for long-lasting freshness. You can also control the amount of time it stays on with your smartphone! WHA?? Isn't that amazing!? It's Bluetooth compatible so you can have it going strong when you wake up, before you come home, right after dinner, etc. Once the AirMoji has been programmed, you can relax while it refreshes and invigorates your home. *Be sure to keep it charged; when it dies, you'll need to reprogram it.
Here's the most exciting part to us home decor loving gals: it comes with covers and stands to help it blend into your natural home decor. BRILLIANT. Can you now see why we're obsessed!? I'm honestly SO SICK of wasting money on products that don't work. I keep a clean home and want a fresh scent to reflect that. PLUS: since they're battery operated (they come with a charging cord), they're PORTABLE! You can add one to your car, gym bag, RV, squad car in my hubby's case, multiple rooms in the house, etc. And because they use essential oils as well, you can put some tea tree oil in it and use it outside as a mosquito repellent.
How Does it Work?
The AirMoji has a tiny fan powered by a rechargeable battery that pushes air up through a pod that is saturated with a luxury fragrance or essential oils. The fan pushes the smell from the fragrance or essential oil cup of your choice. The scents are very fragrant and last up to 40 hours!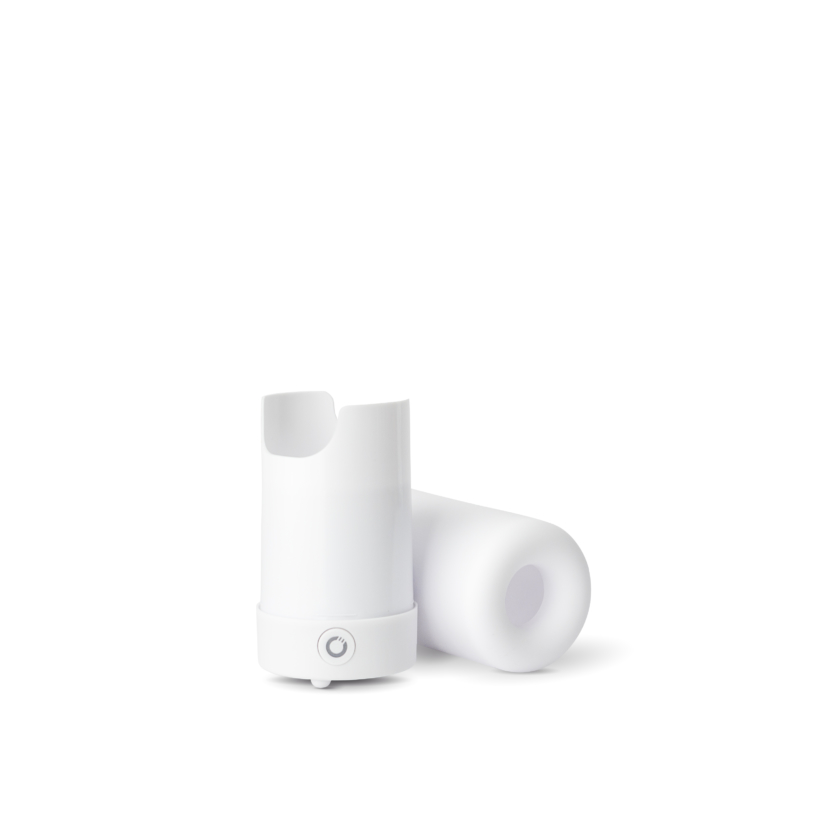 MojiLife fragrances come in a cup for easy handling so you won't transfer fragrance oils on your skin or clothes. Simply remove the foil then place the fragrance pod in the AirMoji.
How do you program the AirMoji?
The AirMoji has 3 settings. You can press the button once to have it turn on continuously. Press it twice and it will cycle through an hour on, an hour off until you change the setting. Press it 3 times and you are telling it to follow whatever settings you have it programmed for in your app.
Are AirMoji's environmentally friendly?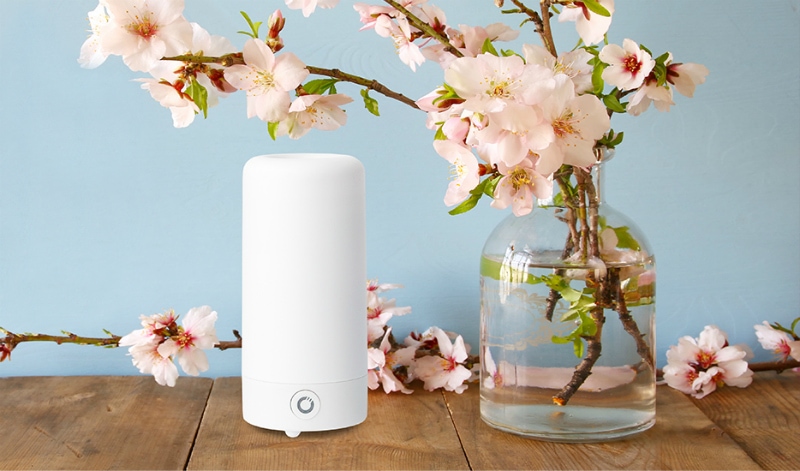 The pods are made out of biodegradable materials including wood fibers. This is a more natural and eco-friendly delivery system than paraffin wax. Each pod is created from a wood fiber core and is filled with 15 ml of 100% Essential Oil or MojiLife custom fragrance. MojiLife fragrances are imported from Europe and the United States. All fragrances conform to European and American standards and do not contain any banned ingredients. Fragrances are hypoallergenic, non-toxic, gluten-free, and soy free.
How many square feet does AirMoji cover?
The official answer is 1200 cubic feet. Your ceiling height will have a lot to do with how much space is accurate for your home. For an average house, you would probably need two AirMojis, depending on your smell strength preference.
How much are MojiLife AriMojis?
There are two different AirMoji styles to choose from: the white AirMoji is $44.95 and the black AirMoji is $47.95.
How much are MojiLife Scents?
There are over 40 AirMoji fragrances to choose from with always-changing seasonal scents. Some of the most popular are Sweet Pea, Oregon Coast, Poolside, Summertime Serenade and I'll Be Home. Fragrances are $6.50. Essential oils are $11.95. You can see the prices and packages on our shop page, so many fun things to visit. Our favorite is the home decor line, ooh la lah!
MojiLife Direct Sales
If you decide you absolutely love the products, you can join our team to become a distributor. You can use your membership for personal use or to build your own team and enjoy commissions. MojiLife launched in the US in 2016 then recently launched in Canada Australia and Germany. If you want to be your own boss babe, it's honestly the BEST time to jump in!
Startup Cost
There are three kits to choose from. Without an additional membership fee, any of these kits are a great price!
MojiLife Distributor Kit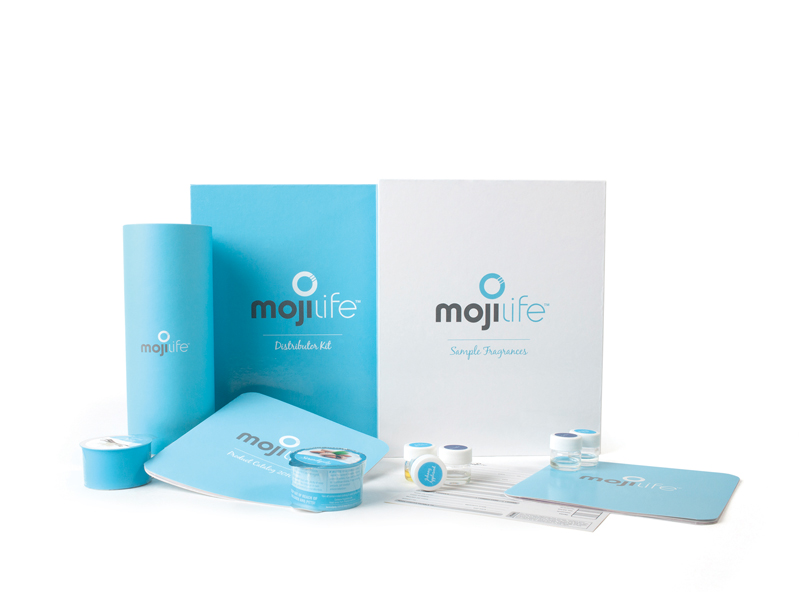 Price: $85.00
1 AirMoji device
2 Fragrances
Catalog
Distributor guide
Order forms (25 Pack)
Fragrance sample kit
Plus MojiLife Distributor Kit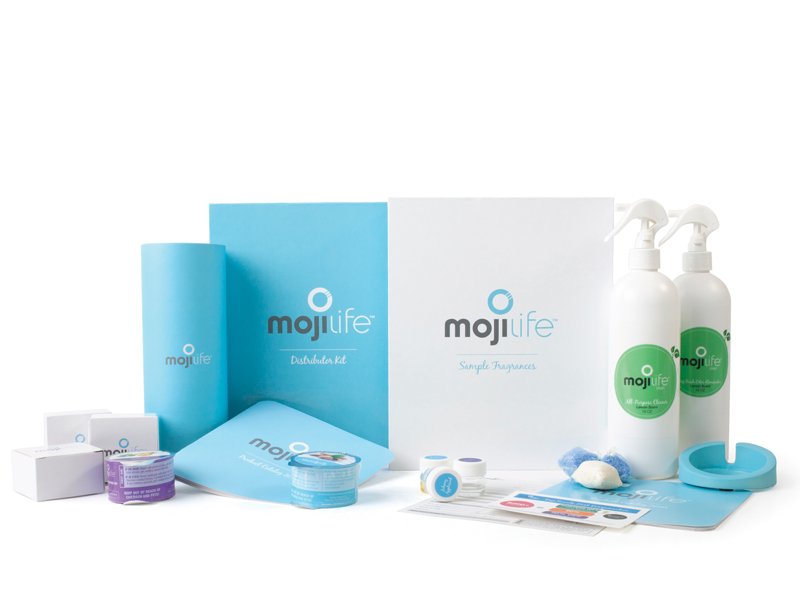 Price: $150.00
1 AirMoji Device
4 Fragrances
1 Essential oil fragrance
Tools kit
Fragrance sample kit
Blue home décor angled base
MojiFresh Odor Eliminator
MojiClean All-Purpose Cleaner
MojiClean Laundry Packets sample pack
MojiClean Bowl Cleaner sample pack
Elite MojiLife Distributor Kit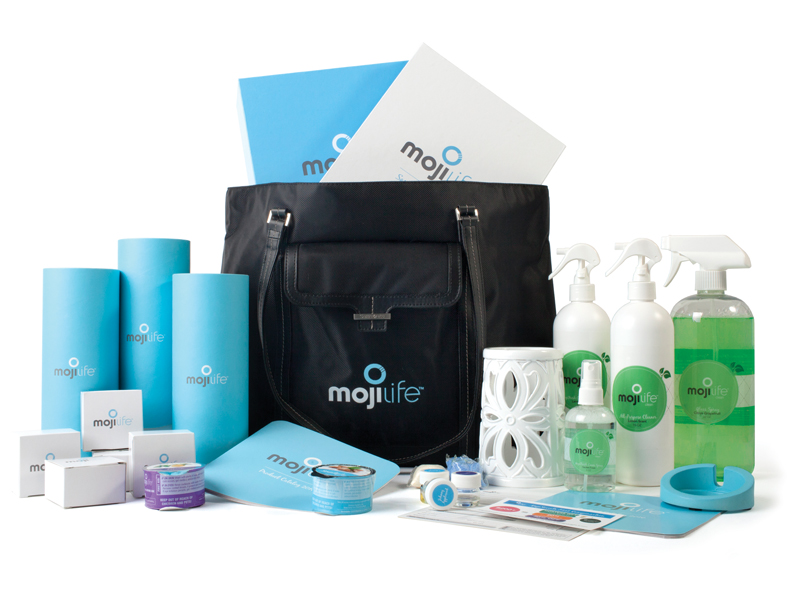 Price: $335.00
3 AirMoji Device
6 Fragrances Essential Oil
Fragrance Tools kit
Fragrance Sample Kit
Blue home décor angled base
Kendall home decor cover
MojiFresh Odor Eliminator
MojiClean All-Purpose Cleaner
MojiFresh Linen Spray
MojiClean Glass Spray
MojiClean Laundry Packets sample pack
MojiClean Bowl Cleaner sample pack
Bag
MojiLife Compensation Plan
Email us for a detailed compensation plan. We have a great video we can send you!
Ready to join? It's super affordable as there is no sign-up fee! Just order a kit (prices above the comp plan) and you're in!

More questions? Email: [email protected]gmail.com | Learn more about MojiLife products and the opportunity of a lifetime: LollyScents
PIN this so your friends can see how amazing MojiLife is too!