27 uses for Mr. Clean Magic Eraser
Did you know that I used to be an art teacher? Yep, before I chose to stay home and raise my littles I taught K-6 art and was given a box of Mr. Clean Magic Erasers after an orientation one day. The instructor who had trained me for a particular course I would be teaching, which involved permanent markers, told me they "would remove marker from ANY surface!" I decided to try it and yep, she was right! It came right off of the school desk tops, shoes from doodling kids, and even off of a backpack! From then on I stocked them in my tote while traveling to different schools throughout the district and now, as a mom of littles, have them fully stocked in my cleaning supply cabinet and ready to work!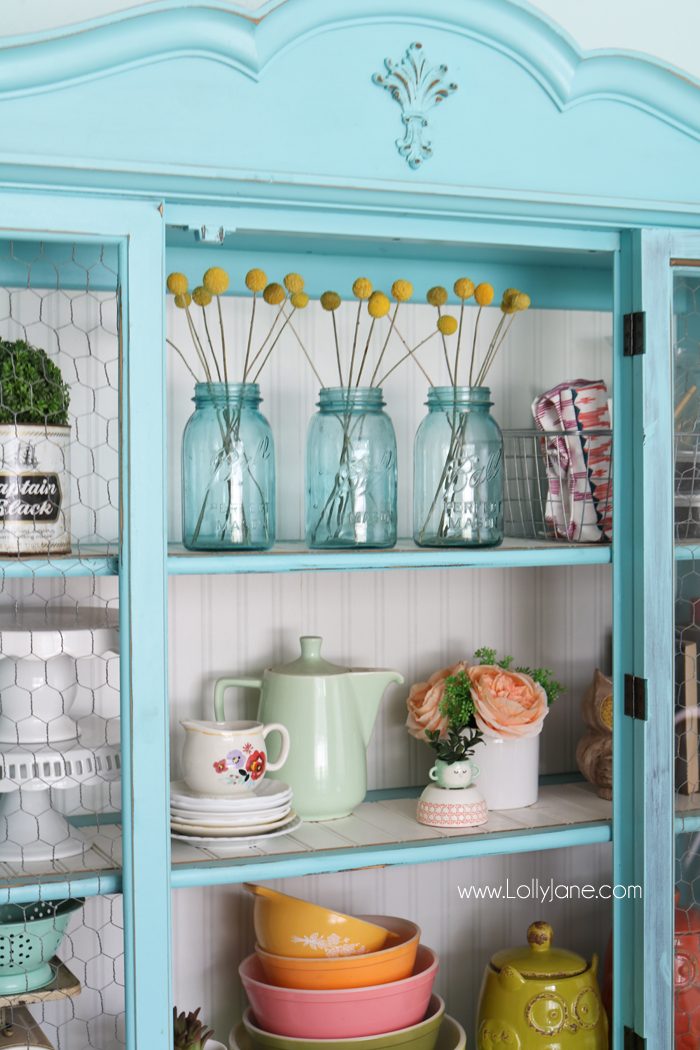 Although we are a tad too young to have heard the original 1958 jingle, (you can see it here,) we remember hearing and singing along to it with our mom during our Saturday morning chores. Our silly mom would hand all 9 of us kids a cleaning supply item of her choice then dance around and sing the lyrics, "Mr. Clean will clean your whole house and every room that's in it. Mr. Clean! Mr. Clean! Mr. Clean! " very animated to get us in the cleaning spirit. 😉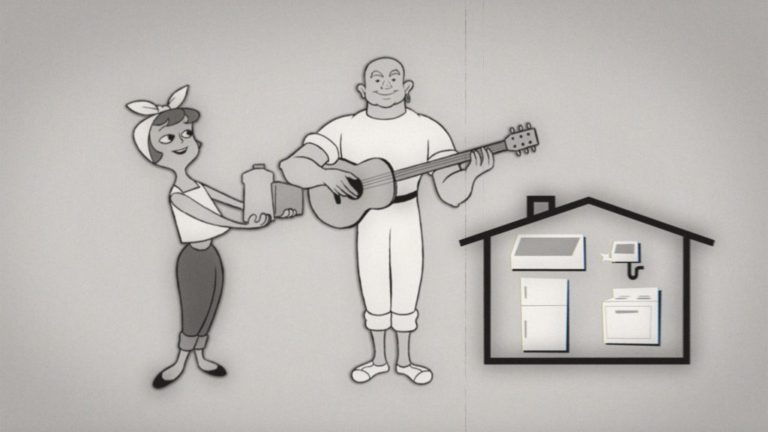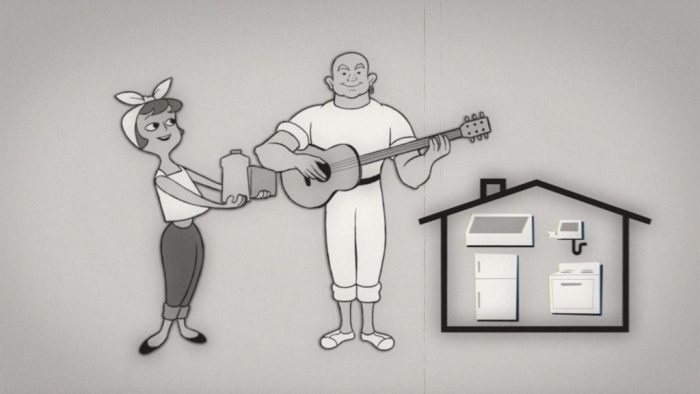 Today, in a nod to #FlashbackFriday, Mr. Clean throws back to his roots with a revamped jingle TV spot.We love this silly updated jingle that is just as catchy as it was when it made its debut!
Wasn't that cute? Mr
.
Clean
's classic 1959 jingle transcends generations through the power of music-based creative, and returns with a modern twist for the millennial household. We love that 
Mr
.
Clean
 changed how people
clean
by being tougher on dirt, all around the house, not just limited to one space. (
Mom win!
)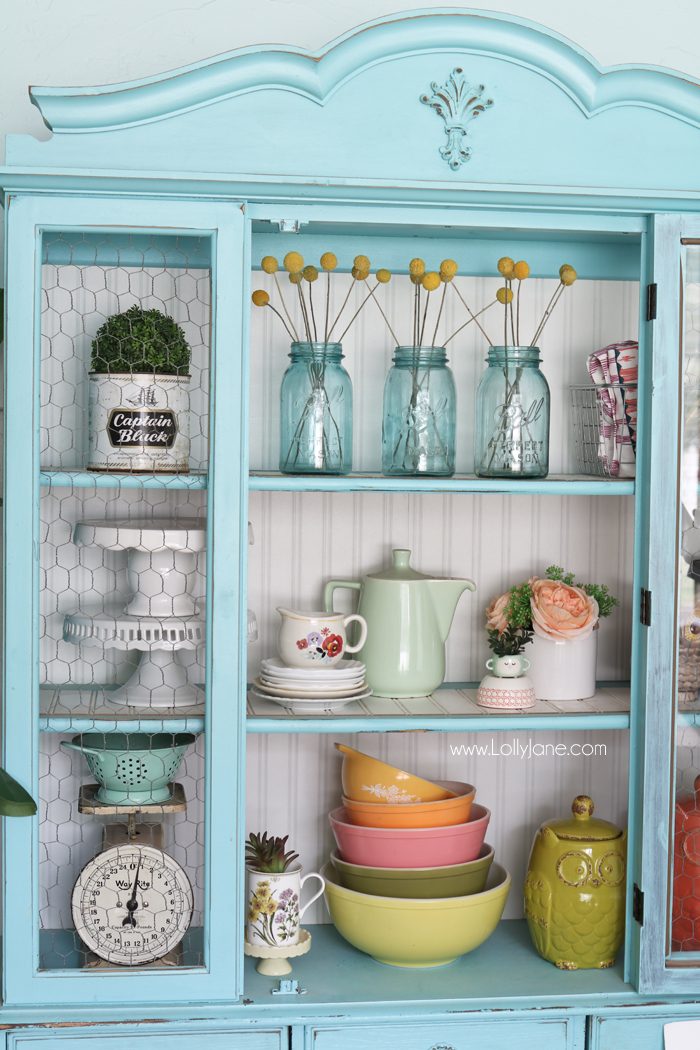 While chasing around my kids all day, and cleaning up after them, I have to admit I rely on multi-surface use cleaning products and my Magic Eraser is definitely one of them I'm always armed with. 😉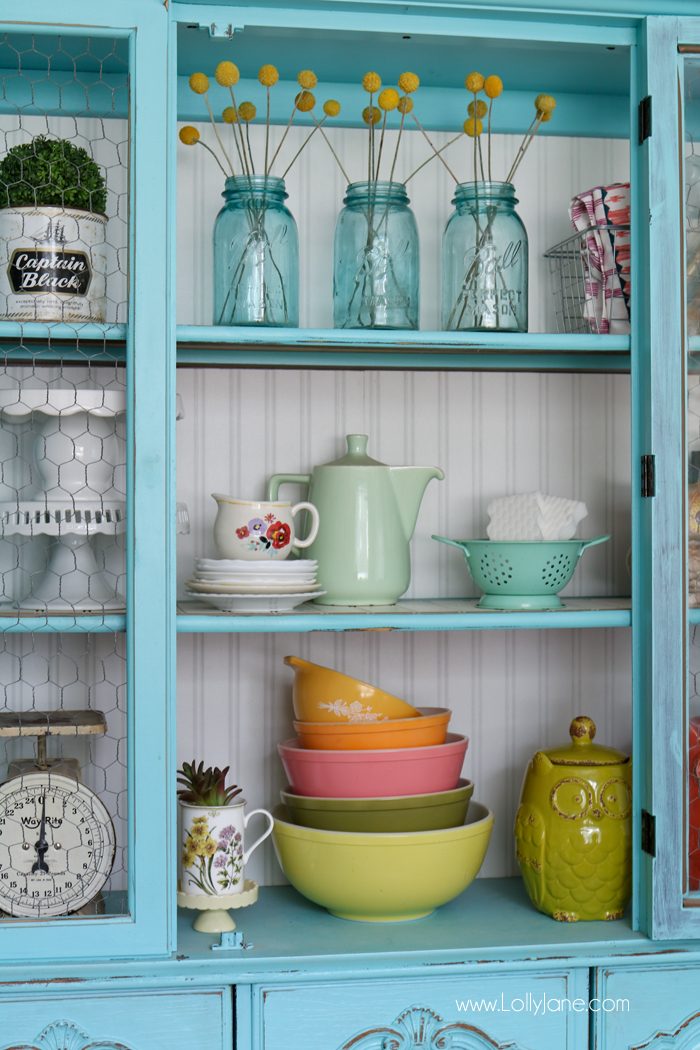 Everything you see in my turquoise hutch (
take a peek at the dark "before" here!
) has been wiped down or cleaned with a Magic Eraser. Yep, it's all shiny and smudge/dirt/grime/stain/baked on grease free!
Hooray!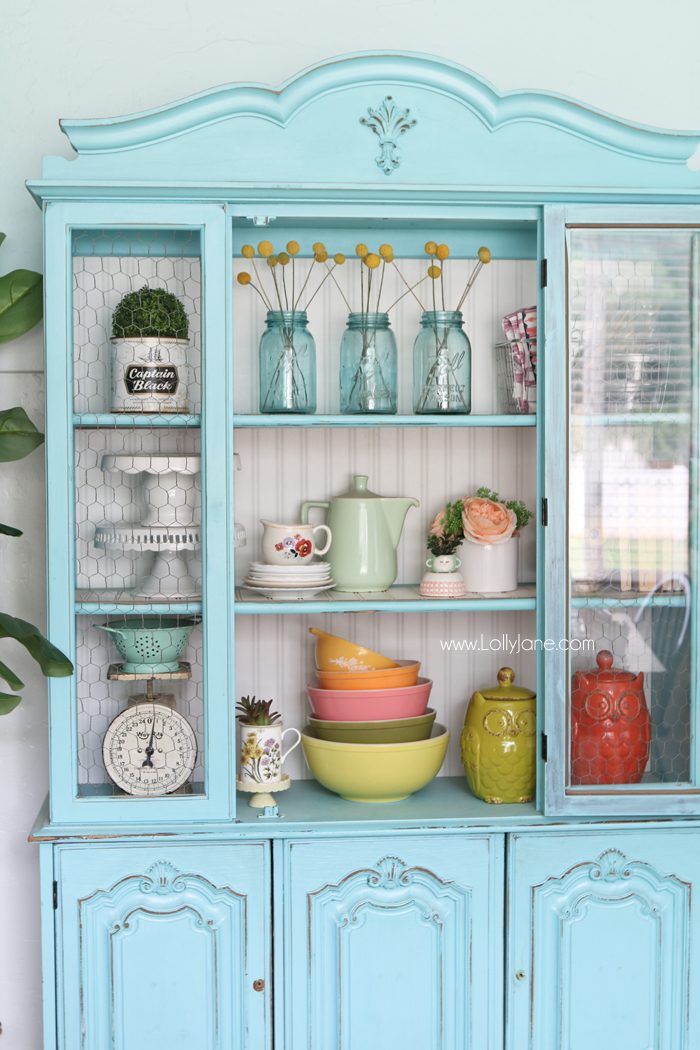 I thought it would be fun to share, (and to keep track for the future messes in my own house!) 26 more uses for a Magic Eraser. Without further adieu… 27 uses for Mr. Clean Magic Eraser: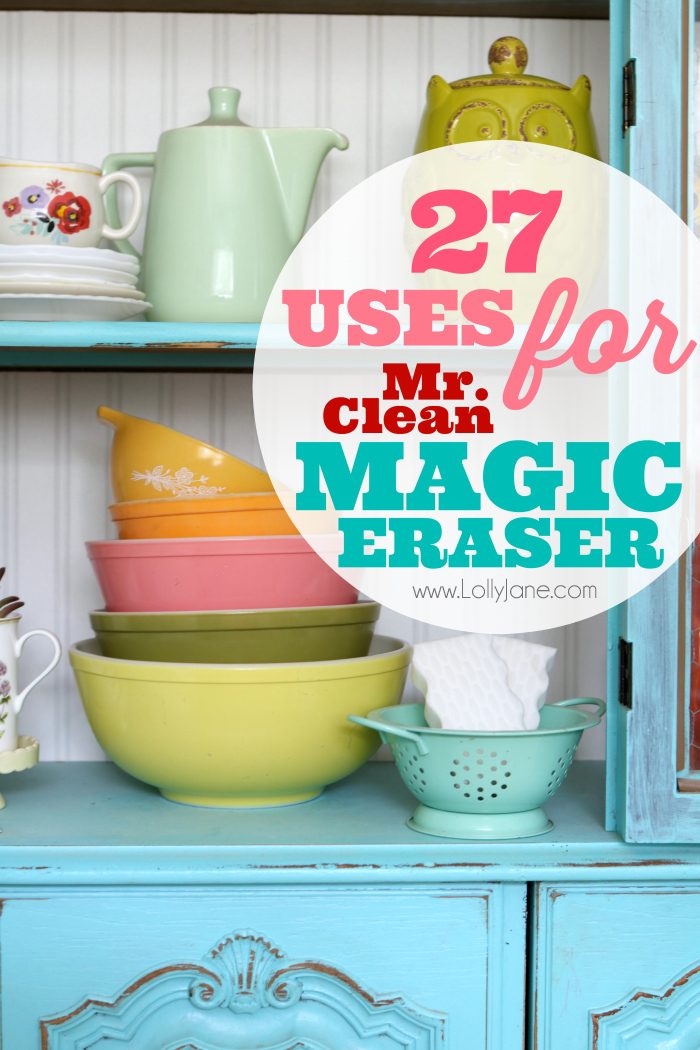 REMOVES:
Baked on build up on Pyrex
Marks, scuffs + fingerprints from walls
Adhesive residue from leftover stickers
Food stains inside tupperware
Silver tarnish
Scuffs on tennis shoes
Grass stains on shoes or sports equipment
Coffee + tea stains from cups or surfaces
Toilet seat stains
Permanent marker from most surfaces
Hair dye on countertop
Dried nail polish
Ring in bathtub, grime build up
CLEANS:
Pyrex like a boss!
Doll faces + kids toys
Baseboards
Hubcaps
Leather seat scuffs + stains
Mirrors
Cell phone case grime + stains
Inside car: handles, steering wheel, etc.
Most plastic surfaces
Inside of appliances
Cookie sheets
Dried gum on car exterior
Kitchen + bathroom faucets
Cupboards
I have to add that we've read (but haven't tried) if you let a piece of Magic Eraser in the toilet bowl overnight it magically cleans it! We'll keep you posted on that! 😉
In the meantime, download our FREE Cleaning Checklist,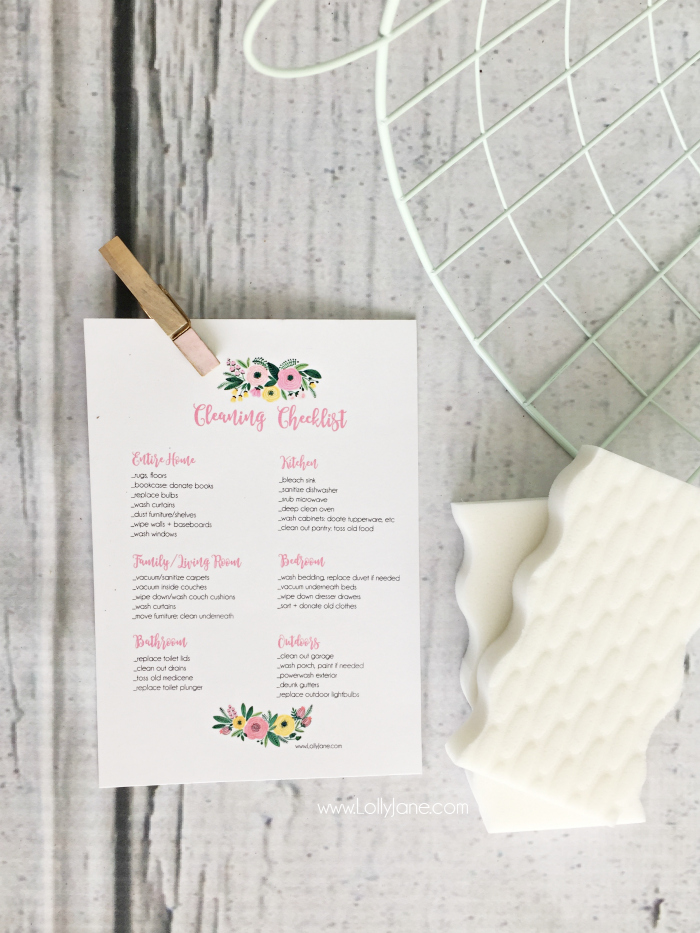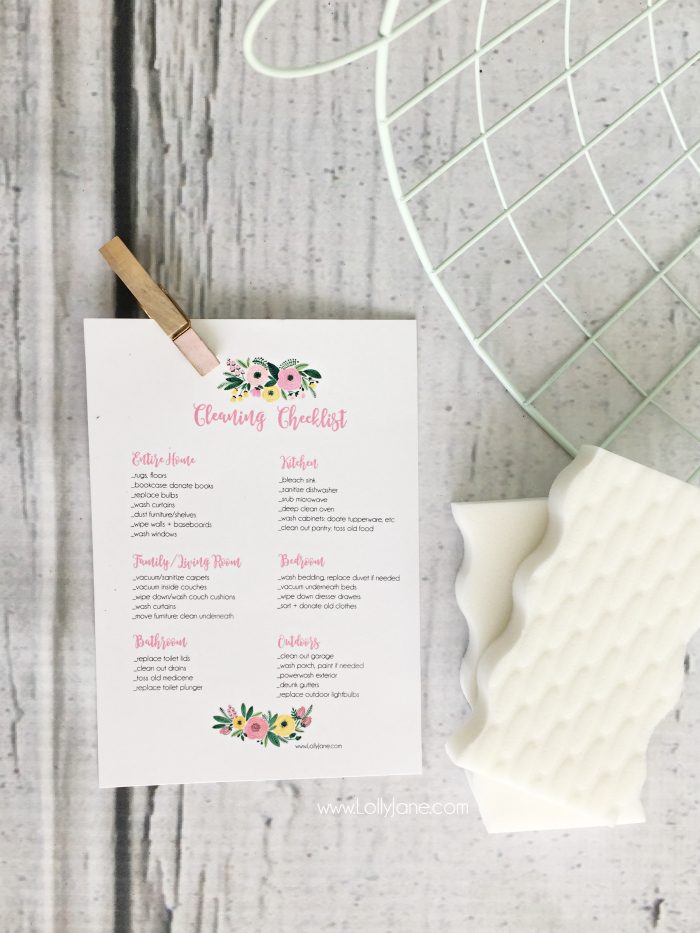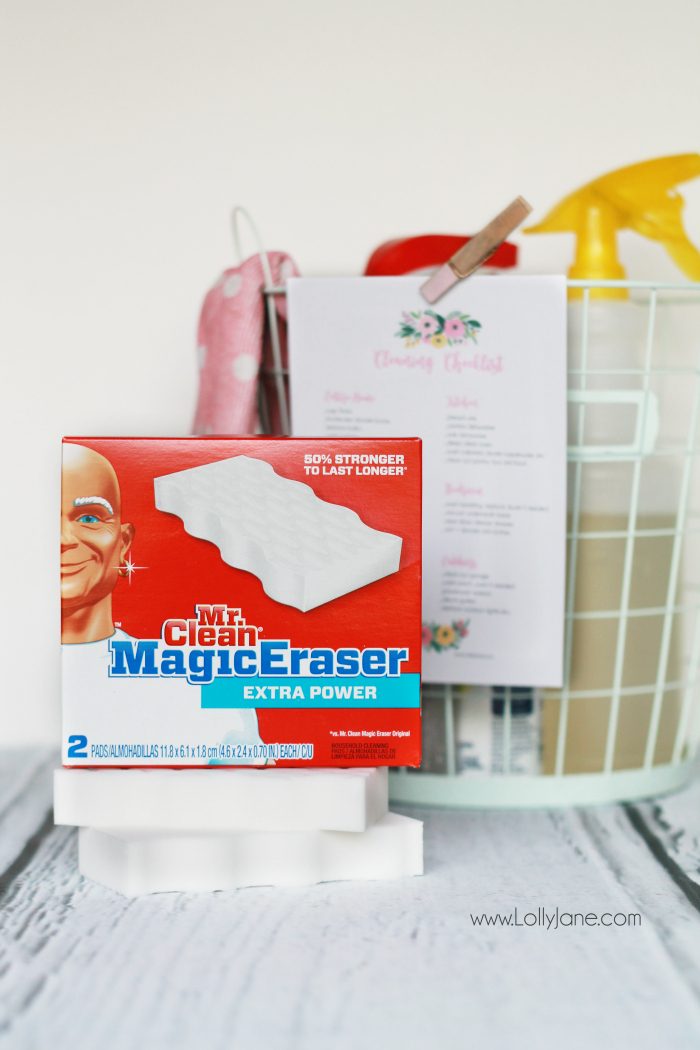 and over 115 Kitchen Cleaning Tips to keep your kitchen organized, germ free and great ideas for using natural products for a clean kitchen!