DIY cake stand dome knob handle
What a chilly weekend we had here in Arizona!  Brrr!  Hoping the last of the snow fell but I sure do appreciate all of your suggestions I asked on FB for some good TV series and new movies to catch up on while we hid away in our little bungalow.  It was nice to be rained out so my hubby had to stay put from working on our remodel… but more on that SOON!
In the meantime, I'm sharing a quick way to spruce up your standard, boring cake stand dome.  Each time I use my dome over a dessert plate, cloche or cake stand for parties or activities, I almost always get compliments on its cute handle.  Well wouldn't ya know it?  I bought this dome for a few bucks at a thrift store (sans a handle) and instead of using a standard one, I simply replaced it with a cabinet pull crystal knob and just love the look!
Today's tute isn't rocket science or even time consuming but it really adds a dramatic difference than a standard silver handle and is just pretty.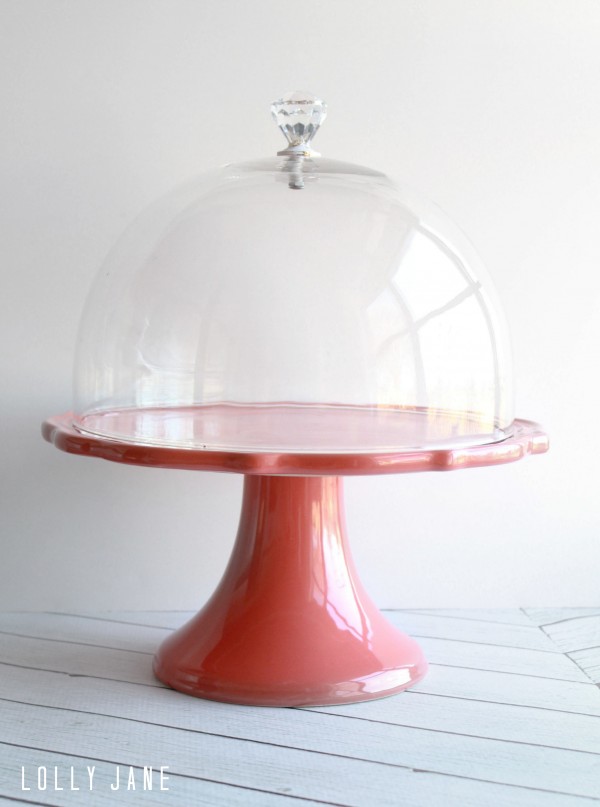 There's just a few steps, which took me under 15 minutes, including drying time.  This post has taken WAY longer to write up than the actual project- ha!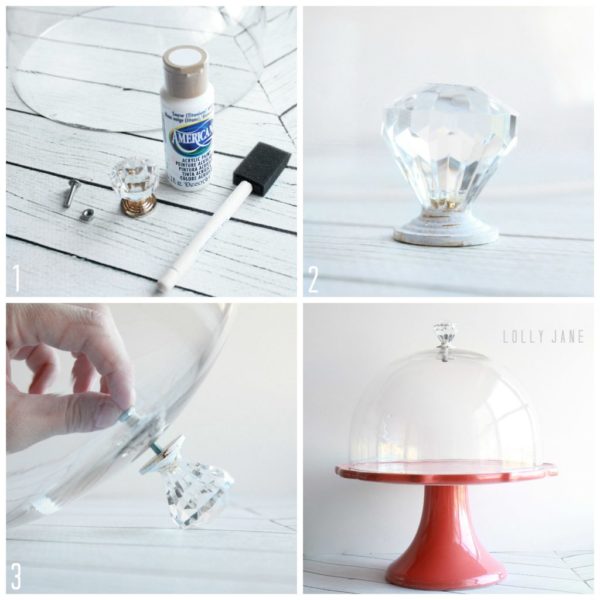 1. Snag a crystal drawer or cabinet pull from your local home improvement store or Hobby Lobby.  I think mine came from Home Depot… in gold.  I know gold is SO in right now and although I wear it, it doesn't match my home decor so much sooooo, I simply added a light coat of Americana snow acrylic paint.  2. Now it's a subtle gold that can be paired with almost any cake stand.  Love that.  I lightly scratched the pull knob with my fingernail for flecks of gold to show through.  3. Just screw it into the top of the dome; I didn't have the right size screw so I needed a washer to tighten it up nice and firm so it won't budge.  That's it.  Told ya it was easy peasy BUT oh-so-pretty (;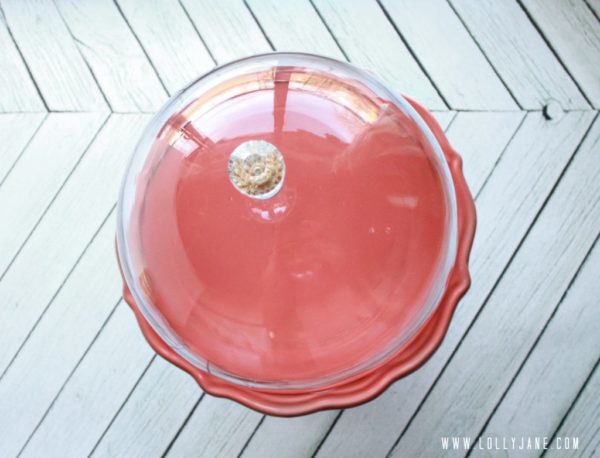 Simple tip but hopefully you don't pass on a dome that looks blah when you can easily spruce it up for just a few bucks!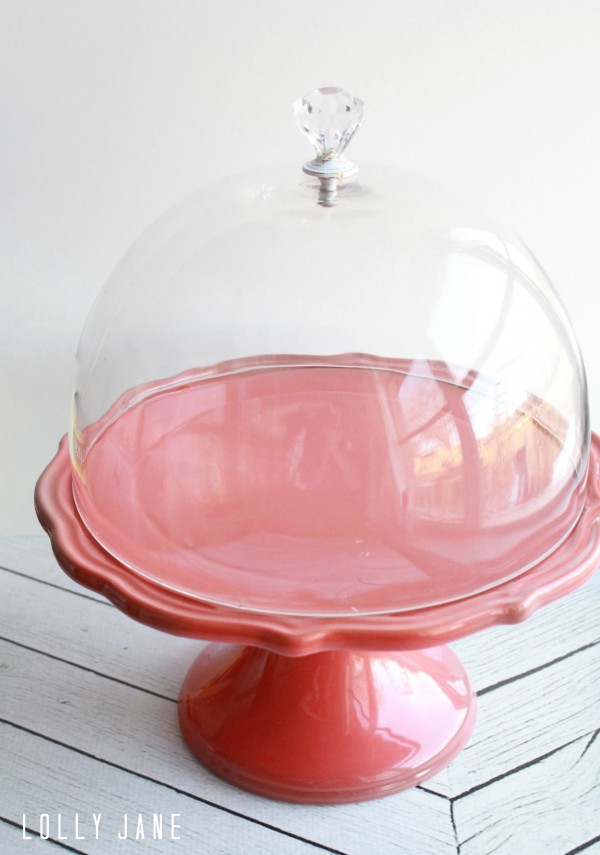 Now I just need to fill up my cake stand with something yummy! (;