Summer decor paper pinwheel
I'm getting ready for another segment on live TV tomorrow (our local midday news station asked if I could share some kid friendly summer crafts) and instead of Kristi joining me on set, I asked if my 10-year old daughter could "co host" and they agreed. She is so excited and her brothers keep asking for her autograph… LOL! I'll be pulling together a handful of kid friendly crafts to share (like our snake socks and upcycled felt busy board) and although this isn't the first pinwheel tutorial you'll see in Blogland, it's new to us… besides, these little cuties are quick to make with your littles and add a fun pop of color to your summer mantel without spending a lot of money.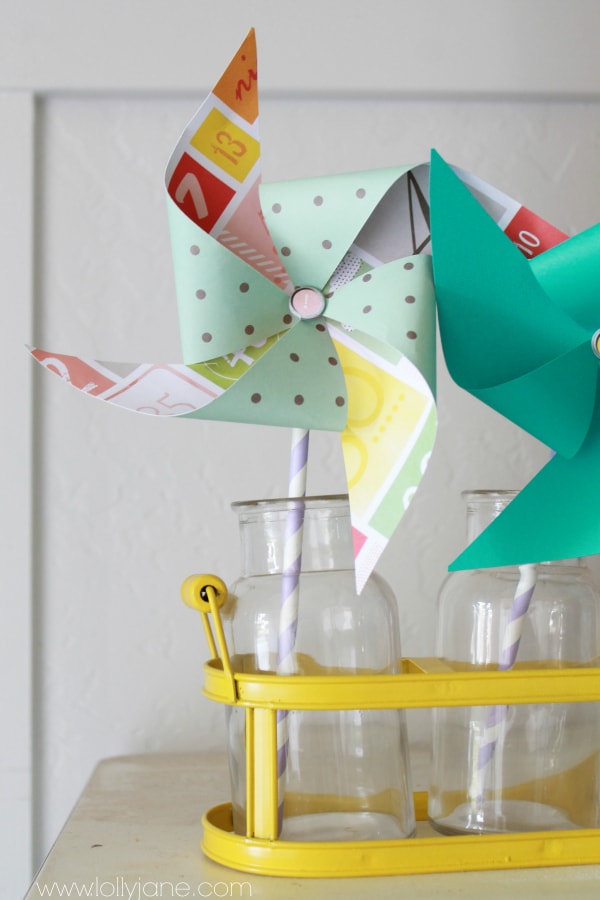 Supplies: scrapbook paper, paper straws (or dowels), scissors, glue gun, buttons or embellishments, jars.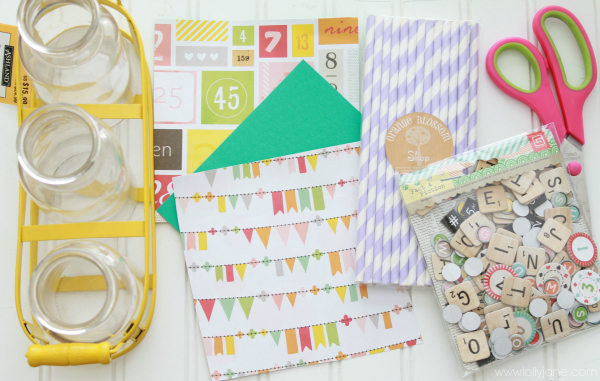 Directions: Cut 3 different scrapbook pieces into 6″ squares.  Cut 3″ slits in each corner, toward the center but don't cut all the way through.  Fold and glue each right corner into the middle. Glue each corner on top of each other in the center of the paper.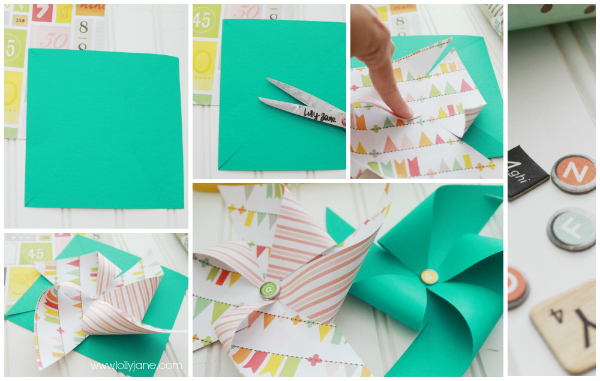 Glue your embellishment, button, bow etc in the middle of the pinwheel to cover the corners.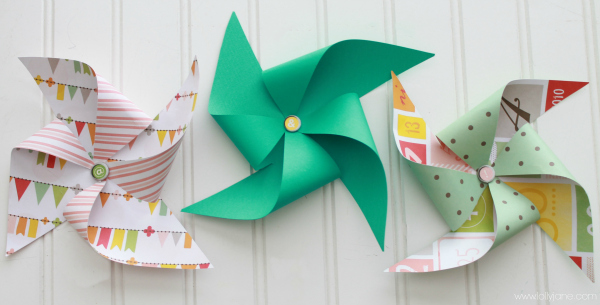 Glue a paper straw to the backside of the pinwheel and place in a jar for an easy summer mantel or summer decor.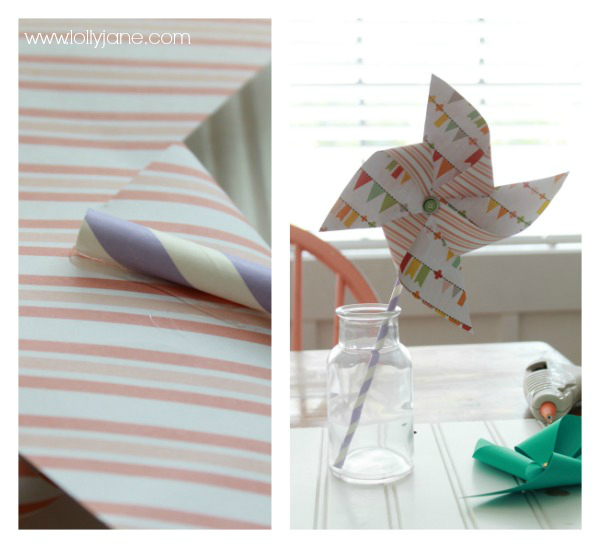 We snagged these cute jars & holder during Michael's 1/2 off sale last weekend.  Use your coupon and you can score the same deal!  Such a cute piece of decor that's so versatile! ( The adorable straws are from our buddies' Orange Blossom's etsy shop.)  Lots of cute decor for your home.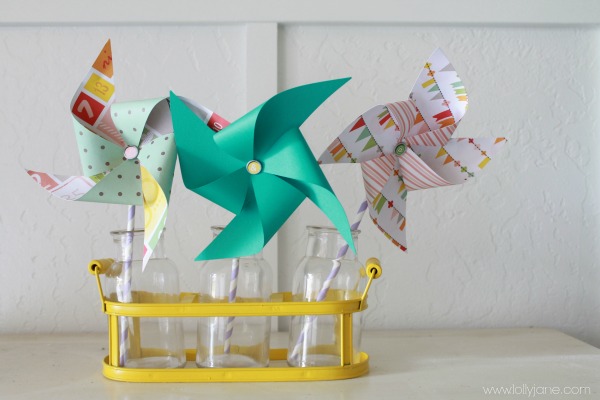 Love these pinwheels because you can use them year round; simply use holiday themed paper for the different holidays. Okay wish us luck on set tomorrw!  AZ Midday, news channel 12 between 1-2pm if you're a local and want to watch live (:
Check out all our of summer ideas and kids crafts too! Happy summer!