Hello Lolly Jane Readers! We are Elizabeth and Elizabeth from over at Simple Simon and Company and today we are excited to share a tutorial showing how to make your own camera strap cover.
If you are new to sewing then this is a great project to try and if you are an experienced seamstress then it makes for a quick afternoon sew.
Here's what you will need to make these camera strap covers:
1 piece of fusible fleece cut 22″ by 5″
5 squares of random fabric cut at 5″ by 5″
Your sewing machine, thread, and a pair of scissors
And here are the instructions for how to make it:
Step #1. Sew your five squares right sides together using a 1/4 inch seam allowance in one long line (as shown in the picture below. Press.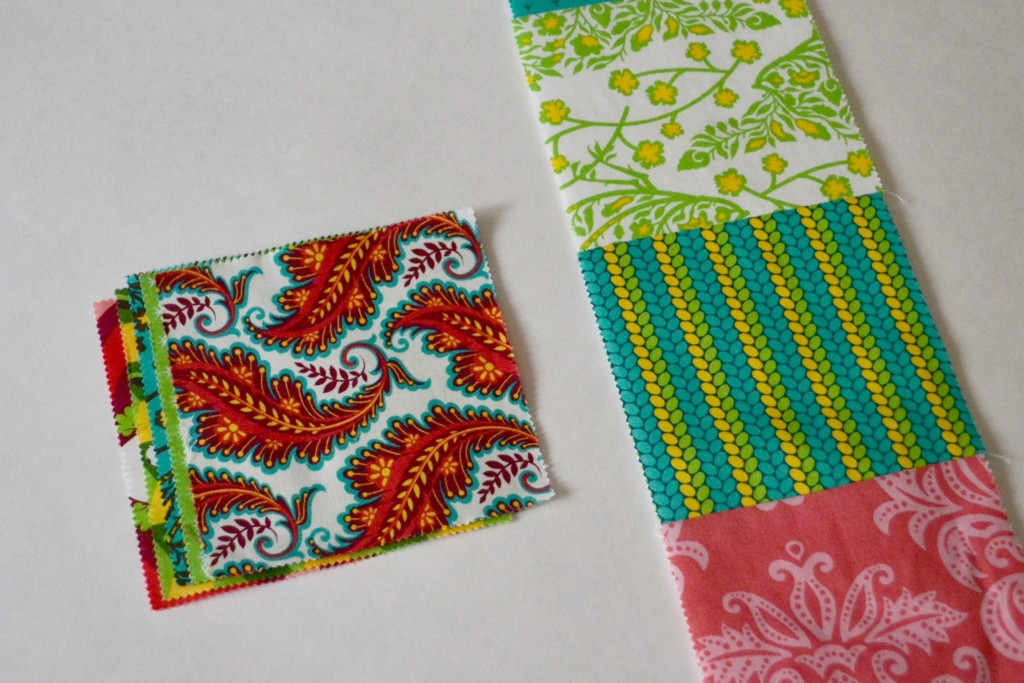 Step #2. Center your fusible fleece on the wrong side of your newly sewn fabric strip. (You should have about 1/2″ of fabric on the top and bottom of your strip that will not be covered by the fusible fleece.) Iron the fusible fleece to the fabric.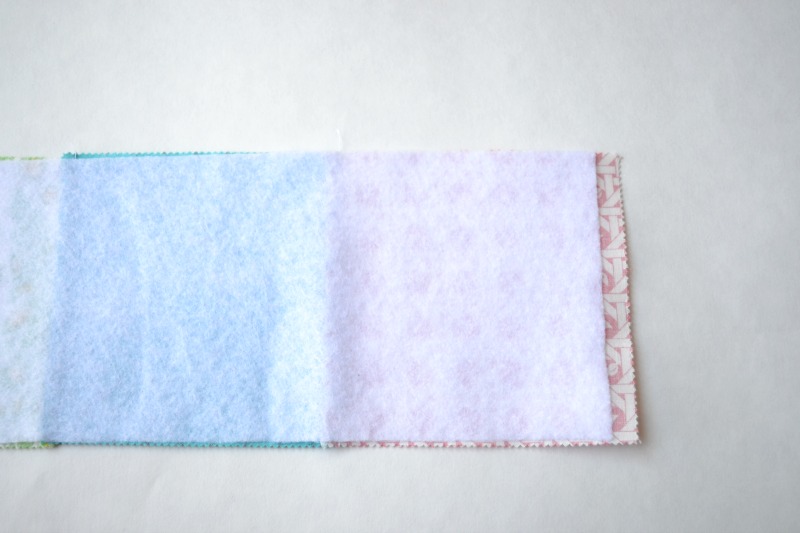 Step #3. Quit lines 1/2′ apart vertically down the length of your fabric strip (as shown in the picture below).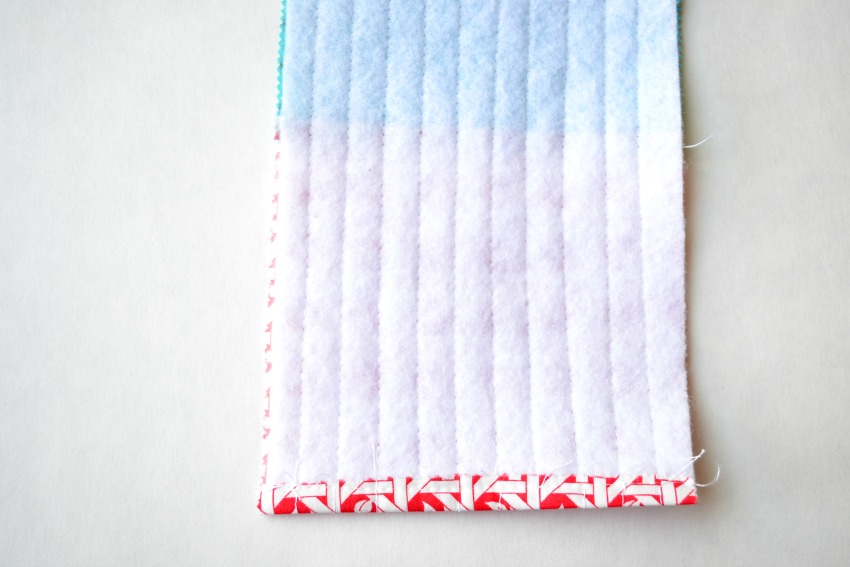 Step #4. Turn the top of your fabric strap down 1/2 inch to the wrong side and top stitch. (As shown in the picture above.) Repeat this process on the bottom of your fabric strip.
Step #5. Fold your fabric strip in half lengthwise with right sides together and sew together from top to bottom.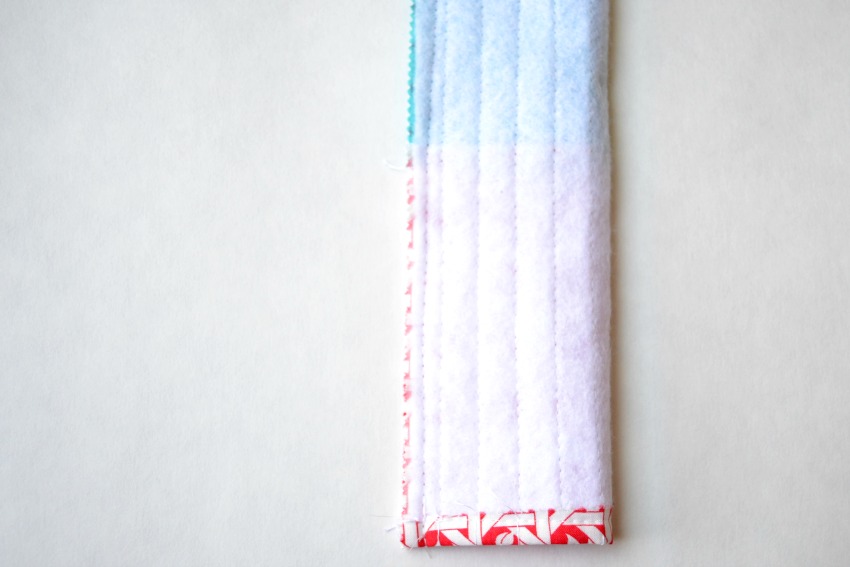 Step #6. Using a turning tool or chopstick turn your newly made tube right side out.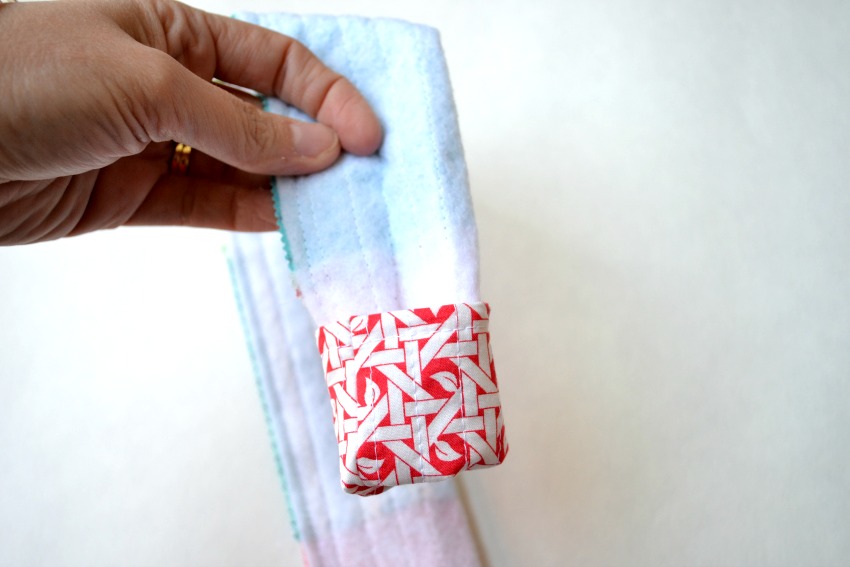 Step #7. Slide your cover onto your camera strap and enjoy!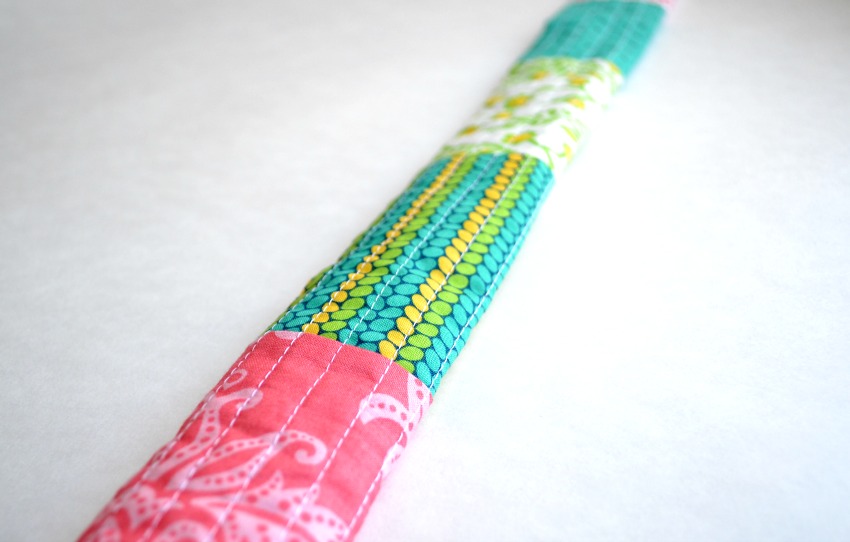 NOTE: Today over at Simple Simon and Company we have this same camera strap made but we used a different detail at the end. Instead of quilting we added pom poms! So if you would like to check that tutorial out pop on over and we will show you how!
Super cute, girls! I am dying to snag the new white Canon DSLR and this pattern would be lovely paired with it! Check out more from our fave set of Elizabeths!
How to Add Pom Poms to Anything | Make a Baby Quilt from Scraps | "Help Others" print