Hi guys,it's Aimee from Like Mother Like Daughter here. A couple years ago we planted a peach tree in our yard. For some reason our house is like the only house in the neighborhood that didn't already have any fruit trees. Our area used to be called "Orchard" and still has many orchards today. So our peach tree is still pretty small, but we get a decent amount of peaches from it so I've wanted to try a few different peach desserts. Along came this delicious peach tart: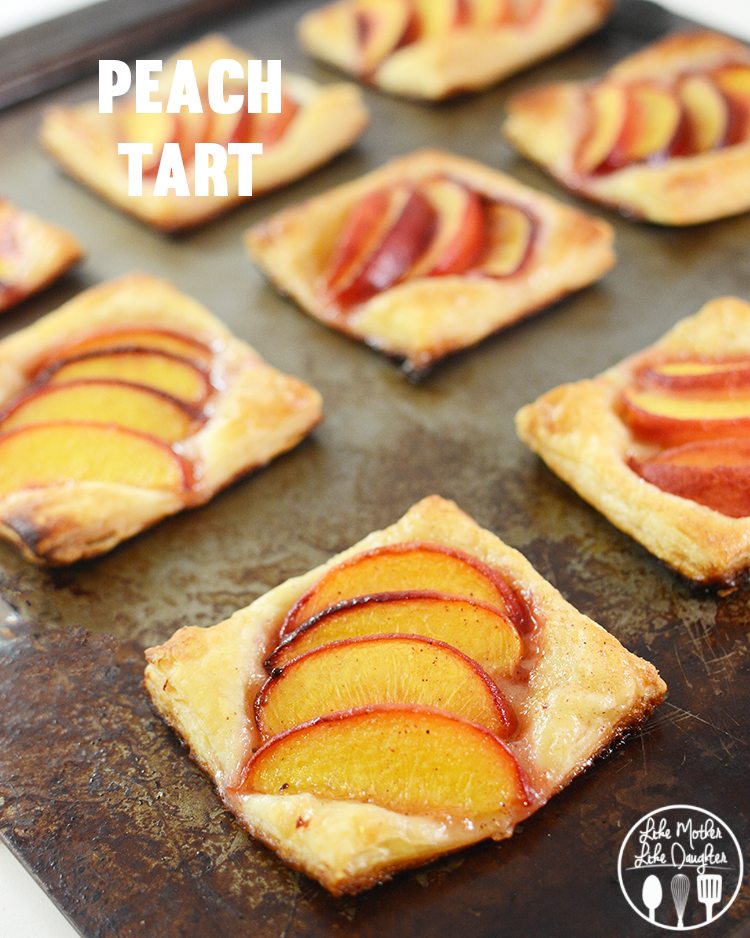 I've had puff pastry in my freezer for a few months, not sure what to do with it yet, and once I was thinking of what to make I knew the puff pastry and the fresh peaches would be the perfect combination.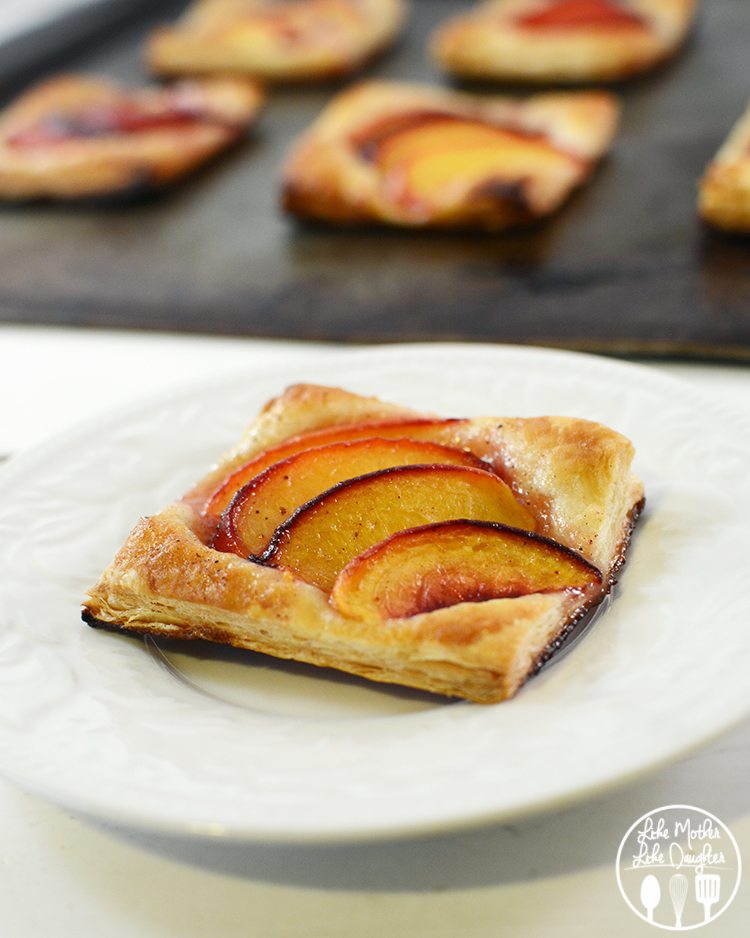 These tarts are great on their own, but they would also taste delicious topped with ice cream of whipped cream.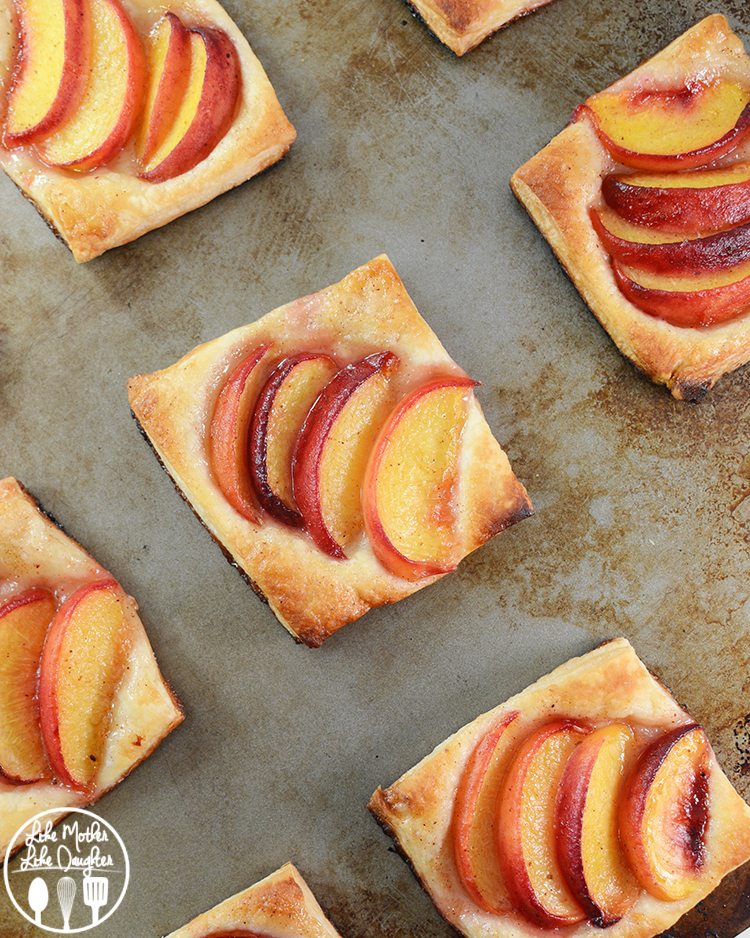 Peach tart
A delicious ending to any meal!
Ingredients
1

sheet of puff pastry

1/3

cup

sugar

1/8

tsp

nutmeg

1/4

tsp

cinnamon

1/2

tsp

vanilla extract

2

cups

sliced peaches
Instructions
Let your puff pastry thaw on your counter for about 40 minutes.

Preheat your oven to 400 degrees.

Combine your sugar, nutmeg, cinnamon and vanilla in a medium sized bowl.

Add your peaches to your sugar mixture and stir to coat them.

Cut your puff pastry into 9 square pieces.

Place about 4-5 slices of peach on each pastry piece.

Using a pastry brush, spread addition sugar mixture on the corners of each pastry.

Bake in your oven on a cooke sheet lined with parchment for 20-25 minutes until pastry edges turn golden brown.
Enjoy this delicious fresh peach tart for breakfast or dessert!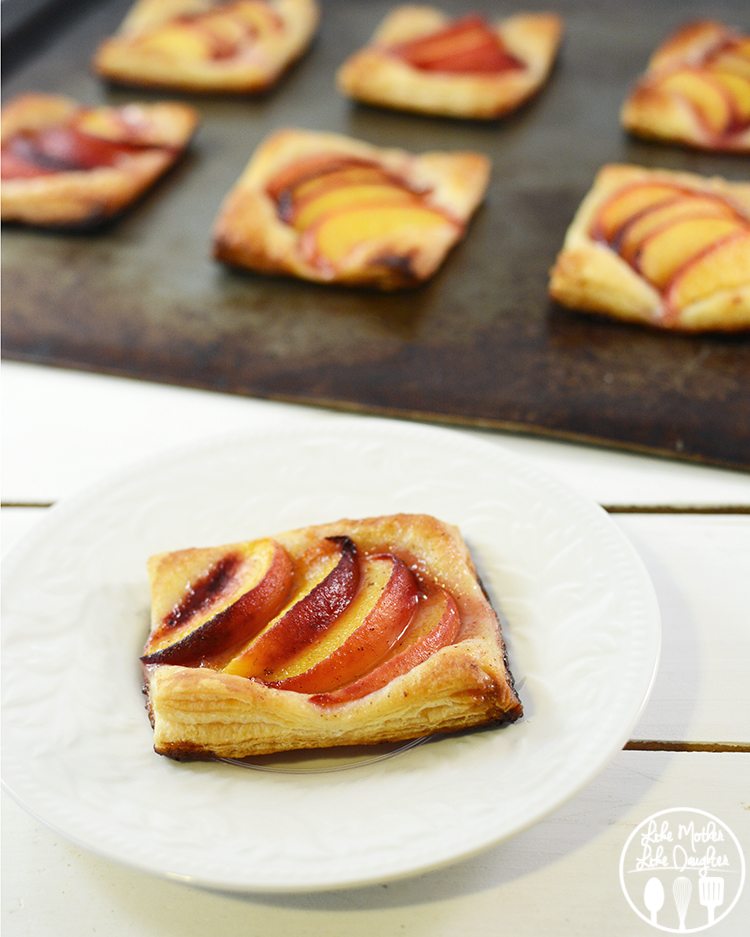 For other fresh peach recipes, try our Peach Sherbet, Peach Cobbler Bars, Peach Pie Pancakes: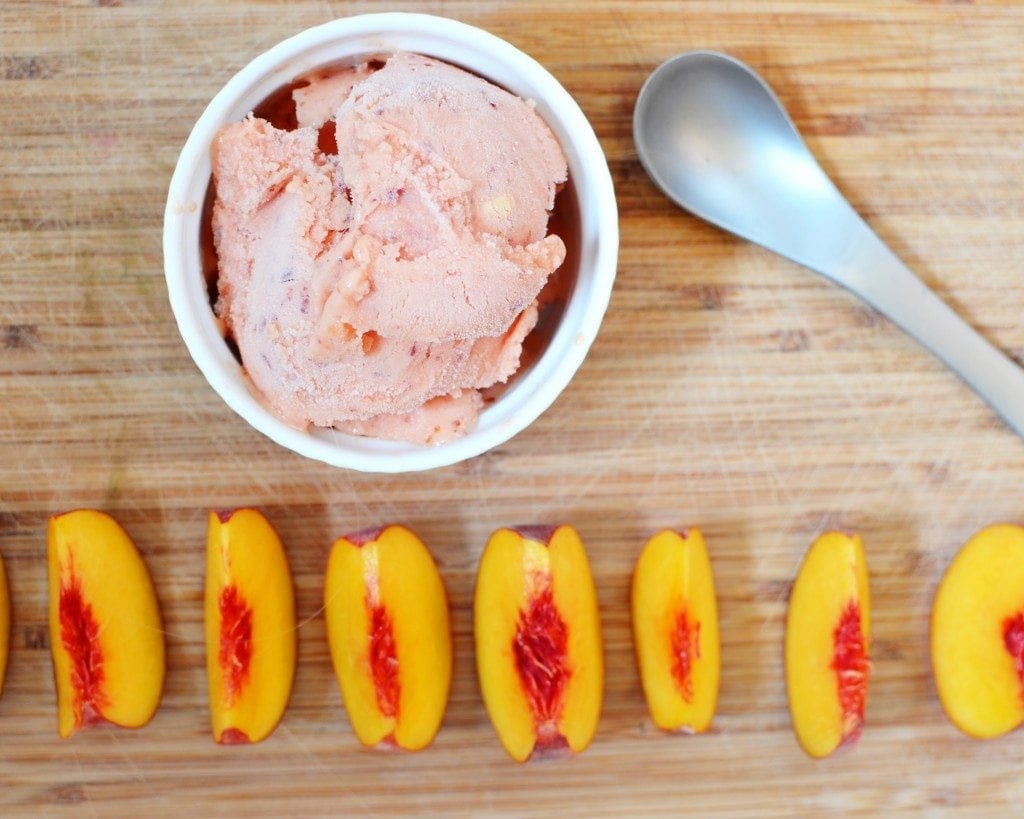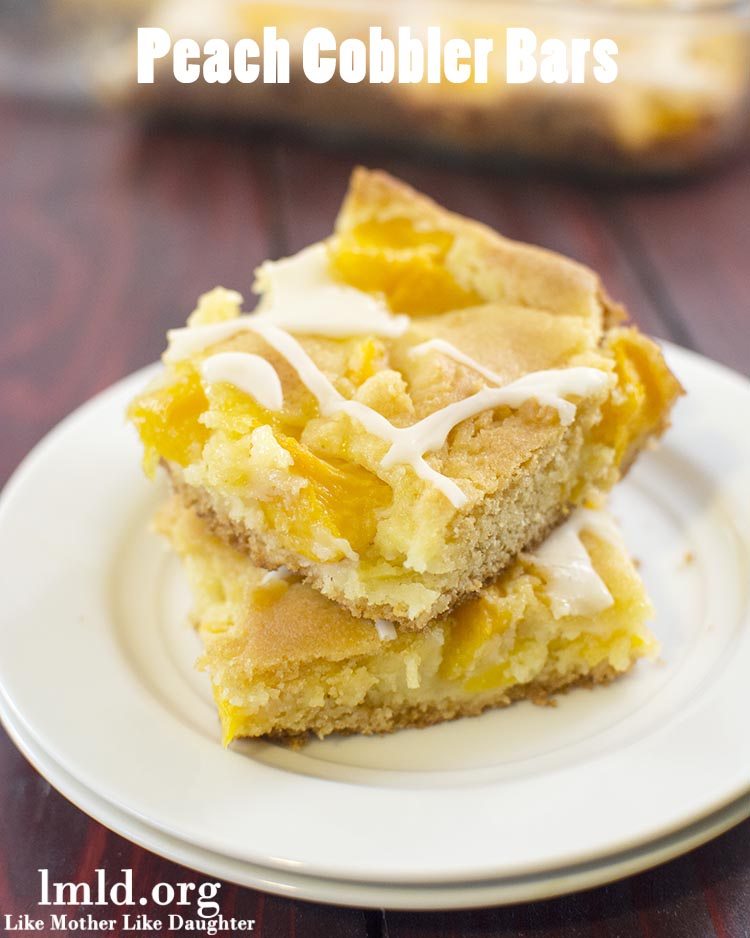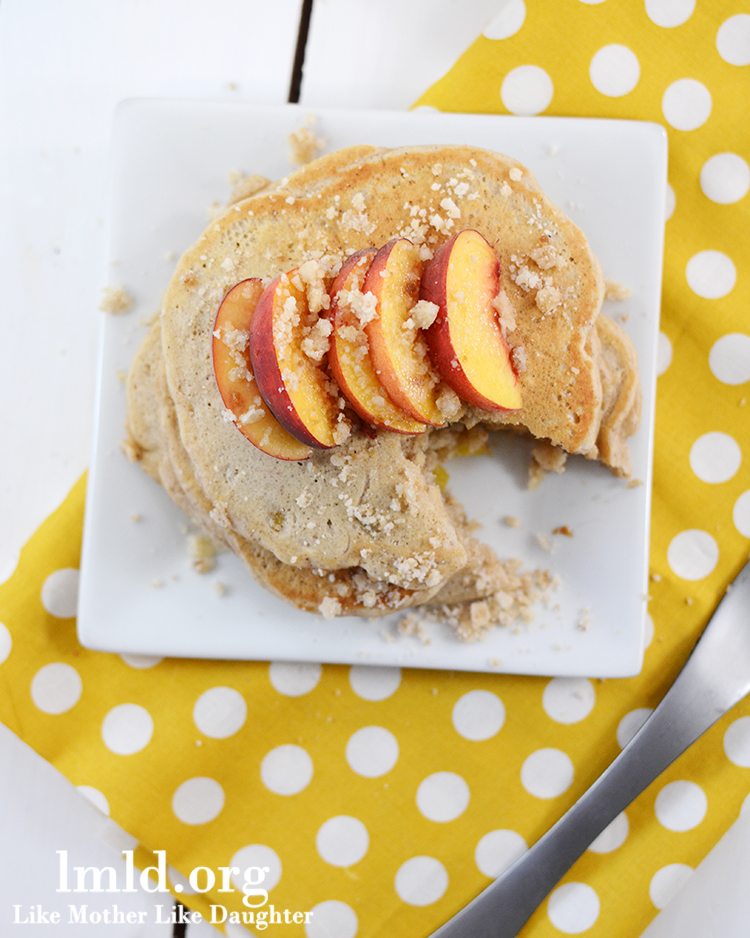 Peach season is one of our favorite times of the year and we can hardly wait to try Aimee's peach tarts! Yum! You can read more about LMLD here or visit LMLD for even more delicious recipes!

Blog | Facebook | Twitter| Pinterest | Instagram | Google+
Check out more recipes on our site too like our grilled pineapple with cinnamon sugar glaze, key lime pie cookies or raspberry whipped cream!